The Tamara with 6 anglers aboard reported 23 yellowfin tuna to 15 pounds, 11 yellowtail 12-15 pounds, 3 albacore 30-35 pounds, and 1 big eye tuna 45 pounds. Most fish at kelp paddies. All fish hit trolled Rapala CD18, any color. Today we had excellent achovies, mixed small and medium greenbacks. We fished 27 miles outside Punta Banda on headed 195 degrees. Some boats hooked big eye tuns and other boats had good catched of albies, 30-35 pounds, with trolled CD plugs working well. Water conditions nice and flat. We are going again tonight. Reservations Tel/Fax, 5 to 9 p.m., 011-52-617-46747; Cell 011-52-618-67485.
ENSENADA, MEXICO: LILY FLEET, Ensenada, September 9, 2000, Sammy Susarrey. Today was a wonderful day, nice breeze, not windy, flat and calm. The Tamara fished with 5 anglers aboard, catching 28 yellowfin tuna to 15 pounds, 1 dorado 15 pounds, and 1 albacore 30 pounds. Most fish hit green and yellow Rapalas. The fish are located very close to Ensenada. The best spot is 7 miles outside of Todos Santos Island at Ensenada on heading 210 degrees. Some fish also reported at Punta Banda Bank. Today we had double and triple jig strikes and 2 or 3 on live anchovies. The anchovies today were very good sized and we used #2 hooks, brown, and 1/4 ounce sinkers. Water temperature 68.5. Another boat reported 69.1 degee water at 31.35 116.55. They said fishing was good and reported some big eye tunas 25 miles outside Punta Banda on a heading of 195 degrees. The Amigo reported 2 yellowtails to 12 pounds and 9 calico bass to 4 pounds with 4 anglers. They fished North Todos Santos Island. Reservations Tel/Fax, 5 to 9 p.m., 011-52-617-46747; Cell 011-52-618-67485.
ENSENADA, MEXICO: LILY FLEET, Ensenada, September 8, 2000, Sammy Susarrey. Today the Tamara fished with 4 anglers, catching 6 yellowfin tuna at Punta Banda Bank, all by trolling bright pink Zuker feathers. On the way back, 4 miles outside Todos Santos on a heading of 240 degrees, we got a triple jig strike and 2 on live bait. Water temperature 68.5. Nice color water but WINDY WINDY WINDY AND BUMPY BUMPY BUMPY. Bait is nice anchovies. Okay, we'll see mañana. Reservations Tel/Fax, 5 to 9 p.m., 011-52-617-46747; Cell 011-52-618-67485.
ENSENADA, MEXICO: LILY FLEET, Ensenada, September 7, 2000, Sammy Susarrey. Today, the Tamara with 6 anglers aboard caught 33 yellowfin tuna to 15 pounds, 2 bluefin tuna to 20 pounds, and 1 dorado. The fish hit very well today on different colors, Rapalas, feathers, anchovy live bait, Scampis, Tady AA chrome.
Blue water. Temperature is 68.5. The Amigo with 2 anglers aboard reported 25 yellowfin tuna from the same area. An Ensenada open party boat, 20 miles out on heading 190 from Punta Banda, reported 45 yellowfin tuna. Today the sea was bumpy and foggy in the morning, but flat and calm after 10 a.m. We have nice big anchovies and we are going again tomorrow. Reservations Tel/Fax, 5 to 9 p.m., 011-52-617-46747; Cell 011-52-618-67485.
ENSENADA, MEXICO: GORDO'S SPORTFISHING, Ensenada, September 12, 2000, Erick Ptacnik O. Yesterday big eye tuna 90-100 pounds and 35 yellowfin tuna about 20-35 pounds, 5 Dorado's and 2 albacores. Good weather, sunny, live mackerel, sardines and anchovies for bait. We fish only 12 miles out of Punta Banda. Reservations 011-52-617-83515; 011-52-617-82377.
In other mainland Mexico and Baja fishing action this week:
CABO SAN LUCAS FISHING REPORTS
ALL ARTICLES, REPORTS AND FISHING INFORMATION FOR CABO SAN LUCAS
CABO SAN LUCAS, MEXICO: PICANTE FLEET, Cabo San Lucas, September 9, 2000, Marco Arechiga. Fish available: Blue Marlin, Sailfish, Dorado, Tuna & Wahoo. Water Temperature: Approximately 83-87.5 F. Air temperature: hi 97 / low 77. Humidity: 83 %. Wind: 7-8 Knots per hr. Pacific; 6-7 Knots per hr. Sea of Cortes. Yesterday's Luckiest: "Picante Dream" 35' CABO. Captain: Genaro Winkler. Angler: Paul Palmer. Production: 1 Blue Marlin 250 lbs. ( released ), 1 Dorado 40 lbs. Hot Spots: Cerro Colorado ( Sea of Cortes ). Fleet Production (5 boats): 1 Blue Marlin , 1 Striped Marlin, 2 Sailfish, 15 Dorado & 4 Tuna. Reservations Tel 011-52-114-32474; Fax 011-52-114-35969.
CABO SAN LUCAS, MEXICO: FLY HOOKER SPORT FISHING, Cabo San Lucas, September 10, 2000, Capt. George & Mary Landrum. WEATHER: There should be no surprises here if you have been checking at all. It has been in the 80's and 90's all week with fairly high humidity, at least early in the week. Starting Thursday evening the temperature started to drop and the humidity felt lower, even though it wasn't. We started receiving gusty winds on Saturday letting us know that Hurricane Lane was on the way! Thank goodness all we got this time was a repeat of the last hurricane. A couple of hours of rain and two days of gusty wind! Lane took a turn to the west and spared us any further damage. WATER: Nice fishing conditions early, up to Saturday. The Cabo San Lucas Port Captain closed us down for Saturday and Sunday due to Hurricane Lane. The water temperatures had been running 84 to 86 degrees. BAIT: No problem getting bait, Cavallito at $2 per bait and Sardines are available up in San Jose. MARLIN: It has been a mix of Sailfish , Striped Marlin (just a few) and Blue Marlin this week. The Billfish have been spread all over the place and the favorite colors for lures have been blue/silver, bleeding mackerel and Mean Joe Green. YELLOWFIN TUNA: A few of the larger fish have been caught at the banks, but the majority of the Yellowfin have been school (football) sized fish. Inshore has been the best bet, within 5 miles of the coast. If you can get away from the Skipjack you can get some good fillets. Best colors have been Mean Joe Green, blue/silver and Cedar Plugs. DORADO: Scattered everywhere, but the biggest concentration has been on the Pacific side up past the lighthouse. Mostly average sized fish running from 15 to 25 pounds, perfect for taking home some fillets or targeting with light tackle or the long rod. Best colors have been the same as the Tuna, plus using chunks to work the schools in closer. WAHOO: Believe it or not, it's the moon. We were having some good action on the Wahoo this week but it took most of the boats by surprise. A lot of new lures were sold in the last 5 days. Best bets were feathers run fast! NOTES: I am very sorry that this is an abbreviated report but I have been very busy here at my father's house. My great thanks to my wife and friends for the support I have received, and also to my Captain and partner for making sure things are taken care of back in Cabo! Until next week, Tight Lines! Capt. George Landrum. Reservations Tel 011-52-117-01271; 011-52-114-87452.
CABO SAN LUCAS, MEXICO: PISCES FLEET, Cabo San Lucas, September 8, 2000, Tracy Ehrenberg. BILLFISH: We are happy to report that just as last week fishing has been very good here in Cabo. All of the boats that went out caught something with the exception of two boats all week. Not that many Billfish though it was mostly small game, but we did see quite a bit of Sailfish, although not as many as last week, only a couple of striped marlin , and a slight increase in the number of Blue's. Tommy Burnup from Waller TX released a Striped Marlin on board "Rebecca" on Sunday. Jim Just from Meza AZ released a Blue Marlin and a Sailfish on board "La Brisa" on the 6th; on board the same boat Bryan Bemer from Coalville ILL released a sailfish as well.
Pisces anglers had a total of 3 Striped Marlin, 14 Sailfish, and 4 Blue Marlin; all were released except one Blue that died while on the hook, it weighed in at aprox. 300 lbs.
OTHER SPECIES: A wonderful week for Dorado, anywhere from 3 to 25 Dorado caught per boat, between the 20 to 25 lb. range and they are biting anything from lures to pieces of bait. Not that many tuna were caught only 7 but we did have a nice 178 pounder brought in by Robert Roe from Cleburne TX, it took Robert 1 hr. and 45 min. to reel it in. Anthony McDade from Philadelphia PA had a great day on board "Andrea" on Wednesday the 6th, releasing 1 Striped Marlin and bringing in 14 dorado and 1 tuna. By the end of the week we saw an increase on Wahoo's both "Karina" and "Ruthless" had a great day catching 1 Blue Marlin, 4 Dorados and a 54 lb. Wahoo; and 1 Blue Marlin, 1 Sailfish, 1 Dorado and a 60 lb. Wahoo respectively. All in all a pretty fantastic fishing week here in Cabo. LOCATION: Fishing this week has been mostly on the Pacific, were the fish is more abundant. The fishing areas are Pozo Cota, Red Hill and San Cristobal. Fishing in the Sea of Cortez went as far as the Gordo Banks. WEATHER CONDITIONS: Seas pretty calm and sunny weather. AVERAGE WATER TEMP: 84 to 86 F. BEST LURES: Dorado is pretty hungry and is hitting everything in sight, from feathers to pieces of skipjack, Marlin and Sailfish mostly with live bait. Wahoo were caught with guacamaya lures and petroleros. Reservations Tel 011-52-114-31288; Fax 011-52-114-30588.
CABO SAN LUCAS, MEXICO: GAVIOTA FLEET, Cabo San Lucas, September 8, 2000, Larry Edwards, Cortez Yacht Charters. Weather: very hot, and with a new tropical storm nearing, the humidity and temps will continue to rise. Seas: typical of this time of year, nearly calm and very hot water, look for increased swells by Sunday and perhaps a port closure. Best fishing area: Golden Gate and down to Jaime Bank, but good catches also inside at the Cristobal Ridge. Best bait/lure: live bait was best for the sails. Dorado taken on both live bait and artificials, with green/white colors being best. Tuna were on live bait and tuna feathers (colors not reported.) Hot weather and hot fishing! Leon Sanchez reports the Pacific side is where the action is at. The largest fish for the week was a 525-pound black marlin, taken by angler Mike Carver, Irvington, New York, fishing aboard the "Picante Express." Overall Gaviota catches reflected 1 blue marlin (240 pounds), 1 striped marlin, 30 sailfish (the sailfish action has continued to be top-notch), 1 wahoo, 32 yellowfin tuna and 64 dorado, in the offshore waters, and 9 roosterfish taken from the inshore areas. Reservations 619-469-4255.
SAN JOSE DEL CABO (LOS CABOS) FISHING REPORTS
ALL ARTICLES, REPORTS AND FISHING INFORMATION FOR SAN JOSE DEL CABO
SAN JOSE DEL CABO, MEXICO: GORDO BANKS PANGAS, San Jose del Cabo, September 9, 2000, Eric Brictson. After having a very calm tropical storm season up through September, all of that changed over this past weekend as Hurricane Lane developed to the south off of Manzanillo and headed northwest on a heading taking it parallel with the Baja Penninsula. The huge storm surf of five meters or more closed down all sport fishing operations. The Hurricane brought heavy rainfall and strong winds but the worst of the storm did pass off to the Pacific side and spared Los Cabos of a direct hit. Offshore fishing action slowed down for anglers during the first part of the week before Lane hit the area, average daily catches consisted of couple tuna and maybe a few dorado. The main factor for the slow fishing was the extremely strong current that was sweeping down from the gulf and made it difficult to do any kind of chumming and drift fishing. The most consistent action was still around the Gordo Banks and this is where the majority of charters boats concentrated efforts.
As has been the pattern over the past couple of weeks, the tuna fishing in particular was best in the early afternoon after the crowds thinned out and the current slacked some. The tuna that were being landed weighed an average of 40 pounds and many were closer to 60 pounds. They hit best on chunk bait but also were striking chihuil, bolito and caballito. The same area and techniques produced many dorado in the 10 to15 pound range, with most boats having at least two or three of them. The water is still blue and averaging 85 degrees so we expect when the storm conditions and strong current settles down the fishing action should improve quickly. Billfish did become more active in the days before Hurricane Lane developed, but most of the fish that were hooked ended up getting away, due to broken leaders and other misfortunes. There was a black marlin that was fought for over five hours before the fishing rod broke and it gained freedom, it was estimated at over 600 pounds and hit on a trolled skipjack. There were several more sailfish that appeared in the fish counts, hitting on live baits and weighing in the 70 to 100 pound class. Good Fishing.
Weather Update, September 12, 2000. Gene - Well Hurricane Lane is now long past and the skies are sunny with only a few scattered clouds. The surf is still up some and it looks like it will be more like Wednesday until the charter operations are back to normal. We were lucky that we only got hit by the outer edge of the storm, no major damage reported, just a couple of inches of much needed rainfall and there were also some wind gusts up to 40 or 50 mph. Tides were high and most boats owners did move their pangas off of the beaches or either way up high where they would be safe. Once conditions do settle down we look forward to some great fishing, there should be plenty of floating debris to attract dorado and we expect the tuna and marlin will be hungry also. Reservations 800-408-1199; Fax 619-447-4098; 011-52-114-21147.
REEL EASY SPORTFISHING, Cabo San Lucas, September 9, 2000, Mike & Renee Hebert. Hola Gene, last week turned out to be a good week for the El Chilito and its anglers even with mother nature playing games in the Pacific. Captain Alvaro Gastelum and Mate Tony Winkler reported five outings for the week aboard the El Chilito, for a total number of twenty two fish. One eighty pound Sailfish successfully tagged and released, sixteen Dorado ( 15 to 25 pounds), two Yellowfin Tuna (50 & 60 pounds) and three Blue Marlin ( 220, 250, and 500 pounds). The smaller Blues were successfully tagged and released, but unfortunately the 500 pounder didn't survive. The fish was actually tagged but decided it wasn't ready to be handled. After another battle, the fish drowned. All catches for the week were on the Pacific side, with lures taking the Blues, live bait for the Sail, and both lures and live bait for the Dorado and Yellowfin. Weather was good for fishing for most of the week with Saturday being the only day that fishing was hampered. Water temperatures ranged from 84 to 88 degrees. Reservations/Fax 011-52-114-33579.
BAJA ANGLERS, Cabo San Lucas, September 10, 2000, Grant Hartman. Hi Folks, Fishing is generally pretty good around here in September, that is if you can stand the heat a little. The Texans come down here in groves in September. Prices are lower on airfare's and hotels, and they can use a break from their own hot weather. That's right, it's not as hot as Texas, or for that matter not as hot as most southern states. Cabo summertime temperatures are usually around 95 degrees, and the humidity is about 50 to 70 %, with a nice ocean breeze in the afternoons. I like the summer around here, even if it's the hurricane season. The Fishing's hot, water is warm, and it's great temperature to enjoy the town at night in shorts, t-shirt and sandals. Gisel and I will be gone on vacation for the month of September. In previous years we have closed down for the month, but this year we are staying open. Jose my store manger will be here to help you and the boats will be available for charter, so it's business as usual. Fishing is good right now. We are catching dorado and sailfish not far from the arch. The sails are fairly abundant, and most are under 100-lbs. You can get multiple shots at them in a daily basis. The dorado are averaging 15 to 20 -lbs, but we are seeing a few huge fish up to 60-lbs. Yellowfin tuna are running offshore a ways and 4 to 6 is a normal day. Most fish are running 20 to 60 lbs. Blue marlin are starting to show up in numbers. A friend of mine picked up 3 the other day in front of the lighthouse 4 to 5 miles out. The largest fish spooled em , and they were using 100-lb test line on a 80 wide gold Senators. They did release a 400-lb and a couple of fish in the 200-lb range. Not a bad days fishing. Expect the fishing to remain the same for the month of September, unless we get a big storm. Everything changes then. Just before a storm the fishing usually picks up, then it takes 4 to 5 days after a storm for everything to get back to normal. If it rains hard and we get some trash in the water, the dorado fishing can be outstanding. Reservations 888-588-3446.
SAN QUINTIN FISHING REPORTS
ALL ARTICLES, REPORTS AND FISHING INFORMATION FOR SAN QUINTIN
SAN QUINTIN, MEXICO: PEDRO'S PANGAS, San Quintin, September 10, 2000, Pete Hillis. Hi from San Quintin!! Pedro's Pangas checks in this week with the following report: Well, the winds were kicking up during the week, but fortunately, they died down for a great weekend of fishing out of San Quintin . It has been overcast in the mornings, but sun finally peeks through at about 10:00 a.m. With us this week were: Leon Noedgerath and Rich Erautigam of San Diego; George Reyes and Brandon Reyes of Diamond Bar; Frank Monte and Darrell Harrell of Walnut/Corona; and Chris Nicolas and Kenny Clark of Whittier. Everyone brought back great limits of yellowtail (14 to 16 lbs.) and yellowfin (15 to 20 lbs). Yellowtail, bonita, and beracuda are schooling at the point and at San Martin Island. The yellowfin are 15 to 20 lbs., and are 12 to 14 miles out off the point on a 240 heading. Reservations 888-568-2252.
MAGDALENA BAY FISHING REPORTS
ALL ARTICLES, REPORTS AND FISHING INFORMATION FOR MAGDALENA BAY
MAGDALENA BAY, MEXICO: BAJA ON THE FLY, San Carlos, September 9, 2000, Gary Graham. Temperatures: 95-degree high; Low 72. Water temperature: 69-72 degrees in the mangroves and 77 offshore. Partly cloudy with some moderate winds in the afternoon. STRIPED MARLIN - The volume of fish continues to build. Lots of fish being seen and good catches for the few boats fishing out of Magdalena Bayfrom outside Santa Maria Bay up to the Thetis Bank . DORADO - Look for the shark buoys or current breaks for the best action for larger fish. TUNA - Small yellowfin tuna also showing in the same areas as the marlin. CORVINA - Excellent catches up in the esteros. SNOOK - Good catches of smaller fish with several weighing into the teens. YELLOWTAIL - None reported this week. QUICK COMMENT - The offshore season at Magdalena Bay is off and running with excellent reports for marlin, dorado and football sized tuna from just outside the temperature break all the way up to the Thetis. A predominately pink deceiver produced great dorado action when retrieved briskly using a hand over hand method of retrieving. Not to be left out, the esteros (estuaries) are heating up as well with the corvina, halibut and grouper providing the best action. A lime green Baja Deepdiver cast into the deep holes along the edges of the channels produced some heart stopping takes that caught more than one of our anglers napping. Reservations Tel 800-919-2252; Fax 760-746-7260; bajafly@aol.com.
MAGDALENA BAY, MEXICO: MAG BAY TOURS, Punta Hughes, September 9, 2000, Brian Freitag. What's Biting: Dorado, Marlin, Halibut, Grouper, Corvina, Snook , Snapper. Red Hot! Dorado - south of the 6 Fathom Spot. Striped Marlin - 6 Fathom Spot to the Thetis. Catch of the Week: 50# Bull Dorado by Tom Rodgers of Saltwater Specialties and Pat Mc Donell of Western Outdoor News, along with quite a few more dorado, and quite a few striped marlin that were all released. Look for an article in Western Outdoor News in the next few weeks! Further details were hard to come by as much attention was being paid to Hurricane Lane. Surf: The break called "Campsites" was 6 to 10 feet for three days and 3 to 6 feet the rest of the week, while "Cuevas" was inconsistent, but had sets up to 15 feet. Weather: Days: 90-95 degrees F. Humidity: medium high. Nights: 72- 74 degrees F. Winds: Medium light to medium strong, shifting directions as Hurricane Lane moves. Water temp (near shore) 76 degrees F. Reservations 800-599-8676.
EAST CAPE FISHING REPORTS
ALL ARTICLES, REPORTS AND FISHING INFORMATION FOR EAST CAPE
EAST CAPE, MEXICO: BAJA ON THE FLY, Buena Vista, September 9, 2000, Gary Graham. Temperatures: High 95 with a low of 77, the humidity is at a constant 70%. Clear skies with a light easterly to southeasterly wind in the afternoons. Water Temperature 79-85. STRIPED MARLIN - Pretty slow. YELLOWFIN TUNA - A number of larger fish being caught, most fish being caught in the south in deeper water between Punta Arena and Cabo Pulmo. DORADO - There are still very good catches being made along most of the East Cape. Some boats have been returning with really good catches. Yesterday (9/8) one boat managed to catch and release 28 fish, all between 15-30-pounds. ROOSTERFISH - Punta Colorado is still producing some roosterfish and the beach at Punta Arena is also yielding some fair sized roosters. JACK CREVALLE - There are some fair sized fish around, with Punta Colorado and the Shark Shack proving to be good for both jack crevalle and green jacks. SAILFISH - There are a lot of sailfish around at the moment and many of the boats are returning with quite a few tagged and released fish. There have been a lot of sailfish sighted off Punta arena, however, they are not very aggressive. BARRILLETE OR MEXICAN SKIPJACK - Mostly smaller fish. PARGO AND CABRILLA - Few caught this week. OFFSHORE: Lots of sailfish being sighted, however they have not been as aggressive as usual. There have been some good catches of yellowfin tuna and dorado, with a number of yellowfin are in the 60-pound class. INSHORE: The fishing has slowed somewhat over the last few days, but the spots to try are Punta Colorado, Punta Arena and the Shark Shack. BEACH: With some wind waves, the beach action slowed a bit this week. We are seeing a number of large jack crevalle around and some good pompano, so the fishing should improve when the wind waves subside. QUICK COMMENT - Hurricane Lane, some 500 miles southeast of Cabo, is producing some unsettled conditions. More wind and waves than normal. Based on current predictions things should be back to normal in a few days. Reservations Tel 800-919-2252; Fax 760-746-7260.
EAST CAPE, MEXICO: BAJA ON THE FLY, Buena Vista, September 6, 2000, Gary Graham. Temperatures: High 93 with a low of 77, the humidity is at a constant 73%. Clear skies with a light easterly to southeasterly wind in the afternoons. STRIPED MARLIN - Only one reported. YELLOWFIN TUNA - There have been some really nice fish coming out in the last few days, with a number of them over 80 pounds. DORADO - Very good catches being made along most of the East Cape. The shark buoys off Los Barriles have been yielding a constant supply of fish. Some lucky anglers found a dead whale at sea, and had to stop fishing when they were all too tired to continue. They estimated that over 30 dorado were caught from underneath the dead animal! ROOSTERFISH - Punta Colorado is still producing some fish and the beach at Punta Arena is also producing some fair-sized roosters. JACK CREVALLE - There are quite a few green jacks around, plus a number of large jack crevalle have been taken from the beach. Good spots at the moment are Punta Colorado and the shark shack near Hotel Rancho Leonero which have both produced some nice fish. SAILFISH - There are a lot of sailfish around at the moment and many of the boats are returning with quite a few tagged and released fish. Punta Pescadero has been particularly good for sails the last few days. BARRILLETE OR MEXICAN SKIPJACK - None reported. PARGO AND CABRILLA - Only a few small fish have been caught. OFFSHORE: The sea looks very promising at the moment. It is a beautiful color and seems alive with fish with most anglers returning afternoons with very good catches of yellowfin tuna, dorado as well as sailfish and a few blue marlin. INSHORE: Good catches of roosterfish and jacks being made as well as a few dorado, especially off Punta Colorado and Punta Arena. BEACH: The beach at Punta Arena has been good for roosters over the last few days and the rocky areas around Punta Colorado and the Shark Shack have also been fairly fruitful, with a great variety of species being taken. QUICK COMMENT - Our South African guide Andre again provided this report - I'm home in Escondido, Calif., getting ready for the international fly-fishing show in Salt Lake City - and when I spoke with him he couldn't stop talking about the 15-pound jack he had just caught out in front of the house. Reservations Tel 800-919-2252; Fax 760-746-7260.
EAST CAPE, MEXICO: RANCHO BUENA VISTA, Buena Vista, September 9, 2000, Tamara Moyeous. Hi Gene, two boats out each day this week resulted in a total of 125 fish. Two stipers, 1 blue marlin, 2 sailfish, 2 roosterfish, 24 dorado, 88 tuna and 5 wahoo. Richard Don of Millbrae, Calif. caught 12 tuna weighing 30-40 lbs. Eric Woon of Phoenix, Ariz. caught 14 tuna and David Tang of Tucson, Ariz caught 18 tuna. That's all for this week. Thank you, Tami. Reservations 800-258-8200.
RANCHO LEONERO, September 9, 2000, Bahia de Palmas, John Ireland and Roy Baldwin. Typical September sportfishing conditions at the East Cape , with daytime highs in the mid 90's, evening lows in the mid 70's, calm seas with afternoon breezes and water temp from 86 to 88deg. The best tuna bite ever continues, with limits of fish throughout the bay, with smaller fish within a mile of shore (ave. 40lbs), with some giant tuna over 150lbs located outside, with fish taking live sardinas, hoochies, cedar plugs and marlin lures. The dorado bite continues, with limits of fish ave. 12lbs spread all over the bay, with some big bulls outside in the blue water to 60lbs, taking live sardinas and green/black marlin lures. The sailfish bite remains hot, with some blue marlin and stripers mixed in, located about 10 miles straight out, with green/black trolled lures and live caballitos working best. The inshore action for roosterfish, pargo and wahoo continues, with roosters and pargo taking live bait, while CD-18 Rapalas were the choice for wahoo. King Archer, of Dana Point, CA, while fishing 2 days on a Leonero cruiser, took sails, 1 striped marlin, daily limits of dorado and tuna to 40lbs. Reservations 800-646-2252; Hotel 011-52-114-10216.
EAST CAPE, MEXICO: HOTELS PALMAS DE CORTEZ, PLAYA DEL SOL, PUNTA COLORADA, East Cape, September 10, 2000, reported by Dave "Smokey" Manuel, East Cape Smokehouse.
EARLYWEEK 9/4 - 9/8. Where is everybody? No problem this week getting the boat you want or a seat at the bar because there's no one here....it's a ghost town. Most resorts only sent out a couple two or three boats daily this week, so there has been plenty of fish to go around. I guess it's because it's the end of summer up there and all the kids are heading back to school or something. Both Tuna and Dorado were plentiful this week, once again good bites in several spots. Generally speaking, you can fish from the buoys off Pescadero all the way down near the Gordo Banks and find Tuna and Dorado in plentiful numbers. The Dorado sizes stayed down this week, most running under 20 lbs, but a few nice big bulls also were found in the 35-40 lb range. One of the best bites was down below Los Frailes at Vinorama, where one skipper told me throughout the day they almost always had 20 to 40 Dorado within sight from the flybridge. They weren't big, but nearly every Sardine that went into the water came back with a Dorado attached. Tuna sizes improved with more of the catch in the 20-40 lb class than I've seen in awhile. Sizes were impressive enough that I skipped work on Friday and went fishing for Tuna. That's my favorite. I'd heard about a good bite on quality Tuna for the last few days right in the bay at Los Frailes, so that's where we headed. One skipper told me he fished it earlier in the week and never had more than 5 boats on the bite all day! Friday's number was closer to fifteen, but still not very many considering how many boats fish the East Cape normally. Kind of like spring skiing, lots of fun, but no crowds. Well, today I have Popeye arms, minus the tattoos, to prove it was good fishing. The bite was best early, but we stayed with it with good action till past noon. In a little over three hours we boated six 30-50 lb Yellowfin and lost another three in various fire drills and line tangles that were too complicated for yours truly to figure out. All the action was on Sardines. Billfishing regretfully continues to be slow, mostly Sailfish with a few Blues here and there and fewer still Striped Marlin. We currently have a hurricane sitting about 300 miles South of Cabo San Lucas. It is forecasted and looks like it will continue heading Northwest, but it's close enough for us to keep a close eye on. As of Saturday morning we have stormy seas, dark skies and intermittent rain, so most charters probably will be heading back to the hook early today.
WEEKEND 9/9 - 9/10. No report this weekend due to Hurricane Lane. As of Sunday the storm was approximately 290 miles West-Southwest of Cabo San Lucas and continuing on a Northwest path. No significant weather on the East Cape; some heavy, but brief rain, associated with gusty winds was all that was received. The storm did generate sufficient enough rough seas, that most resorts either pulled their fleets or sent them North to the sheltered bay of La Paz. If the storm continues on it's path, fishing operations should resume in full by Monday. --Smokey Dave, EAST CAPE SMOKEHOUSE, 011-52-114-10294. Hotel reservations, 800-368-4334.
LA PAZ FISHING REPORTS
ALL ARTICLES, REPORTS AND FISHING INFORMATION FOR LA PAZ
LA PAZ, MEXICO: JONATHAN ROLDAN'S ADVENTURE SERVICES, La Paz, September 10, 2000, Jonathan Roldan. It's clearly the end of summer as the numbers of anglers here has tapered tremendously. However, we've still got a nice chew of fish going on at that strange spot off the east end of Punta Lobos on Espiritu Santo Island. Have no idea why the fish have decided to take up residence there, but 40-60 pound yellowfin only 200 yards off shore seems to be the ticket. Pin a sardine on a hook; attach a rubbercore sinker and drop down about 30 feet until it punctures the thermocline and chances are you're gonna get hammered. It's not as wide open as it had been the past 2 weeks, but when the fish are that big and taking upwards of 45 minutes to 2 hours, no one is really complaining. All of my anglers came home early saying they were "just too tired!" That's what we love to hear! As for the dorado, San Juan de La Costa and the north side of Espirtu Santo Island near La Paz is still holding good numbers, but it's alot further to travel than we're used to. The Bajo has good clear water with lots of bait, but chances are you're gonna get ripped by all the small bonito and skippies there, but that's also what's bringing big tuna and billfish to the spot. Several big blues have been hooked and lost and we're certainly seeing giant yellowfin jumping and when we're scuba diving, but they're fast movers and not sticking around long enough to get a bait to them. Underwater, we're seeing them about 40 feet down then coming up to grab feed. If any private boat had a downrigger, I think that would be a hot ticket to nailing one of these 100 plus pound ahi! Tel 626-333-3355; Fax 626-333-0115; Pager 323-349-8111; Message Pager 877-310-7734; Riplipboy@aol.com.
LA PAZ, MEXICO: HOTEL LAS ARENAS, Punta Arena de la Ventana, September 12, 2000, Bo Landress.. Tropical storms have churned up the water a bit and we have had quite a bit of rain. Tuna, Dorado and Wahoo being caught close to shore averaging 25-30 pounds prior to the rain. Boats were beached only on Saturday, all are back out again. Should be some great catches to report next weekReservations 888-644-7376.
LA PAZ, MEXICO: FISHERMEN'S FLEET, La Paz, September 13, 2000, David Jones, Hotel los Arcos. Well, I had been sniveling about the sameness of the last few weeks' reports. Be careful what you ask for, you just might get it! Hurricane Lane has come and gone. For two days we had periods of wind and rain as the bands of clouds from the 'cane spun by. Even though it passed a couple hundred miles to the west we did have one day when the guys came back early and a couple of days where the swells confused the fish and made the bait hard to gather. Well, we're much better now. As of Monday we got back towards the normal side of the scale, with bait coming from along the island and over at Muertos Bay. With said carnada we have been getting the Tuna, Dorado, and Sails that we had been doing so well on B.L. (before Lane) and we have had some surprise guests as well. The Tuna have gone from 5 pounds to 150 pounds with 40-50 being a good average. While numbers have not returned to the high catches of a week ago , yet, Dr. Warren G. Lent and his trusted sidekick Phil (aka Fidel) did take 6 Tuna to 60 pounds yesterday, and I think that we will return to very good numbers over the next couple of days. Ken Faunce and son Martin of Berkeley, did very well on Dorado yesterday with 6 fish to 30 pounds coming off the buoys, along with a couple of Tuna. Eric Hanson, down from Los Angeles, had a good day up on the Bajo with Juan catching 5 Tuna to 50 pounds, and then went over to Las Arenas and scored on some nice Dorado. Sue Mathews and Ron Boyer, hailing from Montana, have fished several days this week. Sue has a new knee and wanted to try it out on some fishing. Working well. They have had a great variety of fish, and while taking some Pargo Mulatto, and a couple of small Cabrilla, happened upon a school of Yellowtail (that's correct, Yellowtail in La Paz in September!) at El Castillo. While not large (4-6 kilos) these fish have been plentiful and 6-7 a day plus a mix of other bottom dwellers has been the norm. The Yellowtail are coming deep, on bait with small sinkers. That's why those calendars that show the months and the fishes that are "generally available" are frustrating for those in my business. Maybe if we sent those calendars to the fish... A good week with variety of fish, weather, and fishermen. Now that the weather has once again stabilized we can get back to that boring old excellence that we know and love. Have Fun, David Jones. Reservations 011-52-112-21313; Fax 011-52-112-57334.
LORETO FISHING REPORTS
ALL ARTICLES, REPORTS AND FISHING INFORMATION FOR LORETO
LORETO, MEXICO: CHILI PUNTA FLEET, Loreto, September 11, 2000, John "Bubba" Parker and Fishmanmark. Well gang at least something different to report this week. Let's start with the weather. It rained here the 8, 9 and 10th. Sunday was pretty much an all day rain with some wind and no fishing but the other days were OK to fish. The rains have put a lot of debris in the water which works like seaweed for the Dorado. They are still getting Dorado up by the San Bruno area north of Loreto but they are small ones. The big ones have moved south to Punta Perico and south towards Isla Santa Cantalina with Dorado in the 30 to 45 pound range. The fish are on top for a few hours and then go down 30 to 50 feet. Live bait still seems to be the choice, with Squid and feathers next. They are getting some nice Sailfish in the same areas as the Dorado, one was around 150 pounds. They are hitting the same baits as the Dorado. Rooster fish are up near San Bruno and are in the 10 to 20 pound class, What a kick on light tackle or fly rods. Its been hot and humid here, but you do get a few hours of freshness with the rains. Until next time, Tight lines. Tel 925-449-4554; Fax 925-456-2252.
LORETO, MEXICO: ARTURO'S SPORT FISHING, Loreto, September 12, 2000, Arturo Susarrey. WEATHER: Last sunday we had almost all day rain and now we have a lot of humidity and too much heat; we are around 98 to 100º F sun. DORADO:The captains find again a lot of them in Bajo of Punta Perico, South of Carmen Island. The bigger was 37 lbs. and the regular size is between 15 to 20 lbs. SAILFISH:There are a lot of them in same dorado´s place and there are too in Punta Lobos, north of Carmen Island. BAIT: It is available if you want to catch or buy it for 1.00 usd each. We recommend buy it and do not lose fishing time. Reservations Tel 011-52-113-50766; Fax 011-52-113-50022.
MULEGE FISHING REPORTS
ALL ARTICLES, REPORTS AND FISHING INFORMATION FOR MULEGE
MULEGE, MEXICO: BAHIA CONCEPCION. From our files, this report of nice-sized saltwater catfish caught at Bahia Concepcion. "...I am sending you a picture of the catfish that my wife and I caught on Bahia Conception south of Mulege on May 20th of this year [1999]. We were fishing out of Playa Santispac on a 12-foot inflatable with 10 hp motor. We went north about 10 miles and started fishing from there back, letting the boat drift with the wind. We were using frozen squid and when we started catching them we also used fresh fish fillets. We were fishing 1/2 to 1 mile from shore and between 30 to 50 feet deep. We were catching and returning a lot of small bass until we got to deeper blue waters about a mile from the first island. There, catfish of about one to two pounds started to bite voraciously one afer the other and at times two at a time. Things were heating up pretty good until one of the fish, with its side spines, put two puncture holes in our boat's side before we could control the fish. We took a clip off a life vest, cut out the ends of it, placed them in the holes, and kept fishing until a second fish put a third hole on the other side of the boat. So we cut a second clip end, inserted it in the hole and supplemented it with some candy around it. Then my wife and I decided that enough was enough and took off back to the beach with about a dozen fish. We cleaned the fish, made fillets out of them, cut out the red meat, froze them, and a couple of weeks later, back in San Diego, we had a delicous catfish dinner with friends. --Orlando Cordon
BAHIA DE LOS ANGELES (L.A. BAY) FISHING REPORTS
ALL ARTICLES, REPORTS AND FISHING INFORMATION FOR BAHIA DE LOS ANGELES
BAHIA DE LOS ANGELES, MEXICO: CAMP GECKO, Bahia de los Angeles, September 12, 2000, Abraham Vazquez. Air temp hot during this last week. It has been 100/84 F. and with very high humidity, 70% and up. Winds this last week have been out of the southeast, very strong at times, seas rough with swells from the south. Water temperature hot 86/81 F. Bahia de los Angeles fishing has been bad the last week as the dorado are disappearing and only a few 15-20 pound fish have been landed, and only a few yellowtail of small size have been landed, mostly around the back side of Smith Island. There is a lot of bonita, some up to 10 pounds, and millions of skipjacks all over the place. No sailfish anymore. The bait has been hard to get, and some days almost impossible. Road conditions excellent, gasoline expensive $2.70 per gallon. Whale sharks, dolphins, whales, sealions are here. It is great to have the phones working again. Tel 011-52-515-19454; Fax 011-52-665-03206 (goes to Guillermo's).
SAN FELIPE FISHING REPORTS
ALL ARTICLES, REPORTS AND FISHING INFORMATION FOR SAN FELIPE
SAN FELIPE, MEXICO: SEA OF CORTEZ SPORTFISHING, 6-day Midriff Islands trip aboard the panga mothership, Celia Angelina, trip ending September 7, 2000, Bob Castellon. For this trip from San Felipe to the Midriff Islands , we had the flattest water that I've seen in many years, and the first yellowfin tuna of the season caught by the San Felipe boats. The water was so flat, our 14 anglers found out what "like a mirror" really means. Sometimes it was so flat, it was spooky; it felt like the end of the world or something. The only thing you could see was fish breaking the surface, day after day. Our yellowfin tuna was a 23-pounder caught at the Three Sisters bajos south of Isla San Lorenzo by Chuck Prwett of Clairemont, CA. Chuck caught his tuna in 82.6 degree water on a Mexican flag feather about 10 miles south of the island. Bait was available for this trip, but not easy. Air temperatures ranged to over 100 degrees at Punta Final, and water temperatures ranged from 81 to a high of 83.6 at the Golden Reef. There were a few dorado all over, but no big concentrations. The water is getting very blue all over the Midriff now; hoping for a great tuna season in the coming month. There is huge tonnage of juvenile skipjack at the Golden Reef, millions of fish about one-half to two pounds. Overall catch report from San Esteban, San Lorenzo, L.A.Bay, Punta Remedios, and the Golden Reef: 109 yellowtail, 2 amberjack, 51 cabrilla, 14 pargo, 11 dorado, 156 goldspotted bass, and 136 miscellaneous. We also kept 1 sailfish that died before it could be released.Reservations 626-333-9012; Fax 626-336-1966; San Felipe 011-52-657-71778.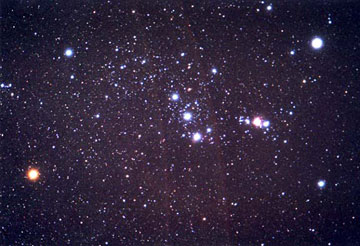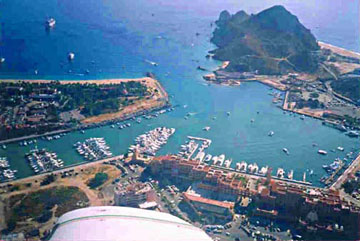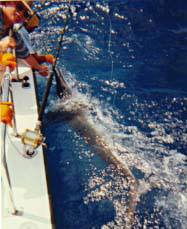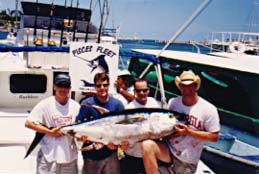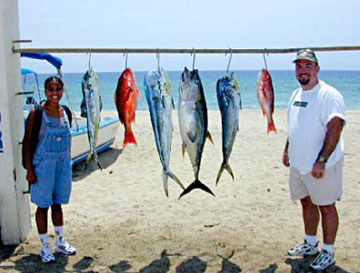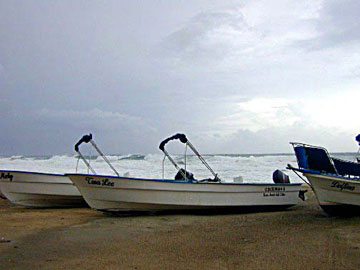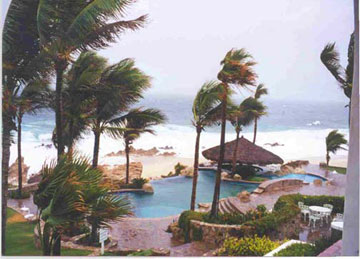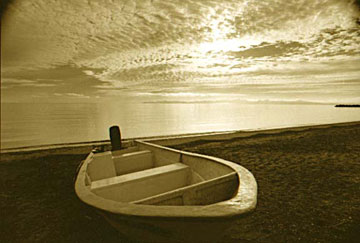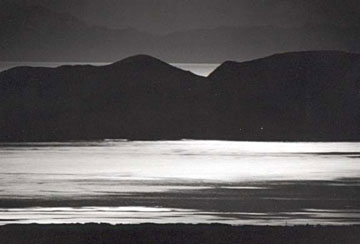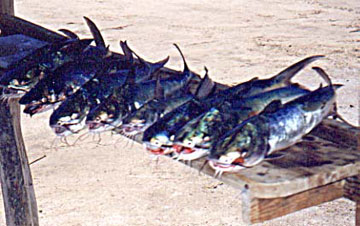 Baja coastal fishing reports and articles.
Ensenada fishing reports and articles.
Puerto Santo Tomas fishing reports and articles.
Erendira fishing reports and articles.
San Quintin fishing reports and articles.
Magdalena Bay fishing reports and articles.
Cabo San Lucas fishing reports and articles.
San Jose del Cabo (Los Cabos) fishing reports and articles.
East Cape fishing reports and articles.
La Paz fishing reports and articles.
Loreto fishing reports and articles.
Mulege fishing reports and articles.
Santa Rosalia fishing reports and articles.
Bahia de los Angeles (L.A. Bay) fishing reports and articles.
San Felipe fishing reports and articles.
Rocky Point (Puerto Penasco) fishing reports and articles.
San Carlos (Sonora) fishing reports and articles .
Mazatlan fishing reports and articles .
Puerto Vallarta fishing reports and articles.
Ixtapa Zihuatanejo fishing reports and articles.
Huatulco fishing reports and articles.
Cancun fishing reports and articles.
Mexico coastal fishing reports and articles.
Mexico Fishing Home Page < Mexico Fishing News Archives < Fishing Report