December 10th-- Arrive Cabo via American Airlines direct from Chicago for my 4th and final trip to Cabo in 2000. I check into the Mar De Cortez, and arrive at the marina at 2:30 to greet my friend Doug Hanna who is fishing on the Andrea, with Captain Julio Castro, of the Pisces Fleet today. They come to the marina about 3:30 with 2 striped marlin and several tuna. We chat, arrange for lunches the next day and head off for happy hour.
December 11th-- Doug and I are fishing on Ruthless (31 foot twin Bertram) of the Pisces Fleet today with Captain Julio Castro and mate Chino. This is the third year in a row that Doug and I have fished Cabo in December. We head out with 15 mackerel about 6:15 a.m. We start trolling directly west of Land's End at about 6:45 and I start chumming about 7:15 having picked up a nasty stomach flu from my wife before leaving Chicago. We end up getting one striper today (released) and one 20 pound class tuna. I spent a good portion of the day sleeping, as I wasn't feeling well at all. Other boats had similar success with 1-2 marlin the norm and a few dorado and/or tuna.
December 12th - Our friend Ed Maydew arrived yesterday to join Doug and I and we have two boats today. This is Ed's second trip to Cabo. Ed and Doug are on the Tracy Ann and I'm aboard the Rebecca with Captain Roberto Sanchez and mate Victor Guillens. Both boats are 31 foot Bertrams from the Pisces fleet. I've caught a lot of fish with these guys and they are always fun to fish with.
We get bait and head for the "outside" today. We run a good 20 miles offshore before putting lines in the water. I get a striper on a mackerel about 8:30 and we get a nice dorado (30 pounds) on an ALLURE petrolero (www.allure.com.mx) about 9:15. We find a big herd of porpoise about 11:00 a.m. and take three tuna to 30 pounds (one on a guacamaya Zuker 3.5, one on an orange/black ALLURE and another on the reliable petrolero [swimmer head]) before moving on. About 12:30 we have a striper in the lure spread and I drop back a bait hooking up the fish and bringing it boat side in about 20 minutes on my 40 pound live bait rod. The fish is still full of fight and as Victor works to release the fish boat side, it darts under the boat and the boat's propellers hit it. The fish is mortally wounded and I signal to Roberto and Victor to take the fish. They apologize profusely, and I try to let them know I am not angry. We head for the marina about 2:15 arriving about 3:30 with 2 stripers for the day (1 released, one dying during release), 3 tuna and a dorado. Great day. My friends end up with 1 striper on Tracy Ann.
December 13th-- I'm again on Rebecca, but today Ed Maydew is joining me while Doug fishes solo on Tracy Ann. We again head "outside" and troll all over the ocean with various combinations of lures. At about 11:00 we have a small striper come into the lure spread and I put a bait in the water in an attempt to hook the fish. Victor also put a mackerel in the water. We kept after the fish for more than five minutes when it re-appeared behind the boat near my mackerel. The 90 pound striped turned toward the live bait and engulfed it swimming away. I gave him line until Victor told me to "Set the hook!" which I did. The little striper was on and we brought him boat side in about 20 minutes and released him unharmed. That was it for the day and we arrived at the marina about 3:00. Doug released a striped marlin on Tracy Ann and "jumped off" another striped marlin that hit a 10.5" orange/black ALLURE. Other Pisces boats experienced similar results taking 1-2 marlin per boat.
December 14th-- The last day of fishing for Doug and Ed today. I am aboard Tracy Ann with Captain Benito Agundez and mate Edgar Renteria. Doug and Ed are on Ruthless with Julio Castro and Leon Camacho. I tell Benito that I'd like to fish on the outside again today and we head into the Sea or Cortez. Doug and Ed head into the Pacific out of radio contact. I pick up a nice 30 pound bull dorado at about 7:00 a.m. and bait a striped marlin at about 7:30. I blow the hook-up on the striper that ate a mackerel on the drop back. We troll away from shore for about 3 hours with no action. At around 10:45, Benito spots some bird activity in the distance and we accelerate toward a huge herd of porpoise with several distinct flocks of birds working bait pushed to the surface by porpoise and tuna. Edgar had changed the lures earlier to a 5 pattern spread of ALLURE petroleros (various sizes). Benito laughed and said "school of petroleros?" As soon as we got into the porpoise, the shotgun rod went off. I climbed up and took the rod from Benito as 60 pound mono peeled from the Penn 30SW. This lasted for about 45 seconds when the tension vanished and I retrieved the lure. I asked Benito what I'd done wrong and he shrugged. I said "big tuna" and he said yes as did Edgar. Back to trolling and for the next 2 hours, we had double and triple headers on small yellowfin tuna. We were the only boat working the area and there were eruptions of feeding tuna around us the whole time - flat calm seas with intermittent sunshine. We brought at least 14 to the boat releasing 9 of those. We lost a number of fish due to slack line on unattended rods. Edgar dropped back live bait several times, but couldn't hook a tuna. About 1:30, Benito pointed ahead of the boat and accelerated. Edgar handed me my 40 pound live bait rod and pinned on a mackerel as we accelerated. When he signaled, I cast the mackerel as far as I could. It was picked up immediately and I let the fish run for a few seconds before setting the hook. Line peeled from the reel and I said "tuna" to Edgar. He said, "marlin." We fought the 150 pound class stripers for about 30 minutes before releasing it unharmed boat side. We tried to hook up a big tuna for another half hour, drawing only the interest of footballs, before Benito said it was time to go. Back at the marina about 3:30 with 1 striped marlin, 14 tuna and 1 dorado. Great day. My buddies on Ruthless were waiting when I got there and they had huge grins on their faces having released 4 stripers and taken two dorado to 40 pounds. These guys were some kind of happy! They had a double header on striped marlin in the a.m. off the lighthouse and picked up the other two trolling offshore of the lighthouse. They said that Julio had been "teaching" them how to cast, bait a marlin, and hook the fish. He's great fun to fish with and really produces as well. My buddies likewise really like Leon who is the regular captain on Ruthless. Other Pisces boats also did well with the fleet average (including my one striper) being three striped marlins and some small game. We had a great happy hour at Captain Tony's next to the Pisces Office discussing our great day of fishing.
December 15th-- Ed and Doug head home today and my parents arrived last evening and are fishing with me aboard Tracy Ann this morning. My sixty-nine year old mother is in search of her first marlin and wants it badly. My seventy four year old dad joined me in November for a few days and is happy to be back.
I tell Benito that we'd like to try for a marlin off the lighthouse. We get bait and start fishing around the lighthouse by 6:30 a.m. Nothing doing whether we are trolling or soaking bait on the bottom. At about 10:00 a.m., I ask Benito if we should head offshore and try to pick up a tuna or two to save what looks like a washout. He gets a little angry with me and says that maybe the marlin will come up and feed in a little while and that a good fisherman has to have some patience. Boy did I feel like an idiot. The funny thing is that it wasn't 30 minutes before Edgar hooked a marlin fishing down deep (on my Penn 30SW with custom 50 pound Seeker live bait rod) and my mom hopped in the chair to fight the fish. I was soaking a mackerel deep on my 30 pound live bait rod when I got bit and hooked another striper. I handed the rod to my dad and we had a double. My dad had to fight his fish standing up although he prefers the chair. My folks were so excited; they hardly knew what to do. Great fun. Benito looked at me and smiled. What had I been thinking? I'm was trying to tell one of the best captains in Cabo where we should fish?
Anyway, we got my mom's fish to the boat first and released it after a couple of pictures. My dad's fish came boat side about 20 minutes later and it too was released unharmed. We soaked baits for a while longer without any luck. Benito decided to troll the area, so we started putting back out the "petrolero school" pattern and before I could set the last lure, we had a striper climb all over the 11.5 inch petrolero (swimmer head) on the right rigger. Edgar grabbed the troll rod and worked the lure while I pinned on a live bait for a drop back. Edgar hooked his fish, but another marlin came after the short left corner line, so I made a quick cast. A third striper came slashing from right to left a few feet off the transom - there were at least three stripers in this pack. I tried, but couldn't hook one of the other marlin. My dad took the hooked up striper on the Penn 50SW. After a few minutes, I asked if he wanted to let my mom have this fish and he agreed to let her take over. She brought the fish boat side in about 15 minutes where it was released. We went back to trolling and Benito spotted a tailer about 8 miles off the lighthouse to which Edgar cast and hooked. My dad jumped in the chair and fought the fish for about 40 minutes on my 30 pound live bait rod. This marlin too was released unharmed. My parents were in disbelief. Each had released two striped marlin today. Benito looked down at me in the cockpit and said "Great day - Vamonos."
The short run to the marina was wonderful in the warm Baja sunshine (its below zero in Chicago with about a foot and a half of snow on the ground). We'd had light winds and ideal conditions all day. I thanked Benito as we stepped off the boat and he smiled broadly. My mom's dreams of catching a striped marlin were reality.
December 16th-- I'm fishing alone today on Tracy Ann with Benito and Edgar. I tell Benito that I'd like to head for the lighthouse and catch some of those striped marlin. He says "okay," and we get bait and head offshore where we begin trolling straight off the arch at about 6:30 a.m. We trolled in front of the lighthouse around 7:00 a.m. without any action. I saw a bird dive for the water about a mile straight west of us offshore and shouted to Benito. He looked for a moment and then accelerated toward the bird. There were 4 other boats in the general vicinity, none of which saw the bird. We were within a few hundred yards of the diving bird before the other boats fired up their engines and started running toward us. Edgar and I both cast toward the area that the bird was working and had a double header almost immediately. The other boats arrived shortly thereafter, but couldn't get hooked-up. I got the first fish to the boat in about 15 minutes where it was released. I took the fish that Edgar hooked and brought it boat side shortly thereafter. Both fish were in the 120 pound class.
We trolled for a while longer before heading nearer to shore to soak baits deep. I don't really remember what happened over the next few hours, but about 9:30 or 10:00, we got a double on mackerel soaked deep. We released both of those marlin in about 45 minutes to an hour. Immediately upon releasing the second marlin, I shouted to Benito that there was a "feeder" right ahead of the boat and two or three frigates were directly over the fish. Benito pushed the boat forward and Rebecca of the Pisces Fleet came around from behind us along side the feeding marlin. I made a cast toward the center of the feeding activity and saw a striped marlin streak right at the boat about 3 feet under the surface. I got bit and was hooked up instantly. Rebecca also hooked up immediately. My fish was a bit larger in the 150 pound class and we chased the fish a good distance offshore before releasing it unharmed.
We went back to fishing down deep and I hooked another striper shortly thereafter. This fish was brought boat side and released for my sixth release of the day. Benito asked if I'd "had enough?" I said, "uno mas, por favor." It didn't take long for us to hook up marlin number seven. I don't remember if I got the fish on the surface or down deep. We released the fish at about 12:40 and headed for the marina with 7 striped marlin released for the day. Unreal fishing. I forgot to mention that Edgar caught a 30 pound dorado fly lining a live bait while I was battling a striped marlin. While I was fighting the last marlin, another boat (the Falcon) came over to us to get some of our live bait. This boat had been fishing near us all day long and had seen much of the day's action. As we passed them live bait, I smiled at the boat's passengers and one of them (a woman) said to me "What a day you've had!"
Other Pisces boats had similar luck on marlin. Some guys from L.A. fishing on the Adriana went looking for big tuna and got 3 over 100 pounds on sardines and were back at the marina by noon. I chatted with a guy at "The Office" who had fished on Picante Expresso getting only one striper for the day. When he heard of my good fortune, he said "Wow, that is once in a lifetime!"
December 17th-- Last day of the trip and my parents are fishing with me again aboard Tracy Ann. We head for the lighthouse again in search of more striped marlin. My mom released one striped marlin by 9:00 a.m. After the that marlin, I was baiting up and asked Benito if I should fish one of the rods with weight (down deep) or one of the rods set up for flylining. He said "it doesn't matter . you no catch nothing anyway" with a big grin on his face. Rising to the challenge, I hooked a striper fishing down deep and handed the rod to my dad as Benito and Edgar soaked baits on the other side of the boat. My dad brought his fish to the boat in about 30 minutes where it was promptly released. My mom took the next fish (hooked by Benito soaking a live bait down deep) and brought it boat side in about 30 minutes. This fish hit the mackerel on the way to the surface and jumped behind the boat before Benito knew he had a bite. It jumped away from the boat and then charged the boat - twice. Exciting to say the least.
"Here is one more picture, taken by my mom on 12/17, of me. I'm fighting a 150 pound class striper on 30 pound line about 2 miles off the Lighthouse on the Pacific Ocean, and I think as you can see, the rod is pretty much bottomed out. --Merle
After that fish, we were soaking baits deep when my dad's rod went off, I handed him my Penn 30SW and hooked his fish. I looked down and the International was bird nested. Benito grabbed the reel from my dad and hooked the fish - another double header. I brought my fish to the boat in about 20 minutes (120 pound class striper) and my dad's fish (150 pound class striped marlin) pulled the hook about 20 feet off the transom (we'll call it a release given that we weren't aggressively trying to leader the fish). We went back to fishing and I hooked another fish on my 30 pound live bait rod. My parents insisted that I take the fish, so I did. This marlin jumped a good 30 times, but got tail wrapped and went deep. We got the fish to the surface in about 45 minutes. It looked like it would die since it was brown and not swimming well. After a briefly reviving the fish, it swam off like a shot apparently okay.
It was about 12:45 and Benito looked at me and I said "one more for my mom." He nodded. We went back to soaking bait deep and Edgar got a bit on my Penn 30SW live bait rod in two minutes - literally. He hooked the fish and my mom climbed in the chair. She pulled on the fish for about 30 seconds when it took off on a 300 yard run peeling 50 pound mono from the reel with ease. I looked up at Benito and he said "maybe blue marlin." As we chased the fish, I told my mom that she needed to reel faster. She could not. I took the rod from her and regained much of the line taken by the fish on its first run as Benito aggressively chased the fish. I handed the rod back to her when Benito got the fish off the back corner of the boat. She pulled on the fish for about a minute when it took off again. My dad said, "I think you better take over" to which my mom agreed. I took the rod and got into my Smitty's Big Game Stand-up Belt and harness. I pushed the lever drag past strike and bore down on the fish. I was sure it was a big tuna like the one taken the first week of December in the same place. We kept on with the fish for about 45 minutes when it finally came to the surface (it never jumped). I could see it was a billfish as it swam near the surface behind the boat. About five minutes later, we got it along side and could see it was a big striped marlin. I asked Benito how big and he said "180, maybe 200." It was a beautiful fish lit up neon blue and purple. The fish then turned away from the boat as Edgar grasped the leader and the line broke.
We put the rods away and headed for the marina. 7 striped marlin released (and we lost a wahoo and a sailfish that I didn't mention) for the day. Incredible fishing.
For seven days of fishing, the boats I was on got 23 striped marlin (22 released), 18 tuna (most released), and 3 dorado. As usual, I can't say enough good things about the Pisces Fleet. The crews work hard, are knowledgeable, amiable and willing to teach those who want to learn more about saltwater sportfishing. These guys are professionals, pure and simple. The staff are helpful and friendly. When you talk to the fleet's clients, you meet a lot of people who have been fishing with them for 10-15 years. You hear one phrase repeatedly from their clients in description of the fleet - "class operation." I couldn't agree more. If you haven't fished with them before, I'd suggest that you give Tracy's crew a chance to make your fishing dream's a reality. They made it happen for me in 2000.
CABO SAN LUCAS, MEXICO: PICANTE FLEET, Cabo San Lucas, December 26, 2000, Marco Arechiga, Reservations Tel 011-52-114-32474; Fax 011-52-114-35969. Fish available: Striped Marlin, Sailfish, Dorado and Wahoo. Water temperature: Approximately 74.5 -76 Fahrenheit. Air temperature: High 72/Low 51. Humidity: 64%. Wind: 7-8 Knots/Hour (Pacific), 6-7 Knots/Hour (Sea of Cortes). Fleet production (5 boats): 23 Striped Marlin, 9 Dorado & 2 Tuna.. Hot spots: 4-6 miles off the Lighthouse (Pacific). Luckiest boat: Picante Dream (35' CABO). Captain: Noe Duran. Angler: Tom Dare. Production: 7 Striped Marlin 130-170 lbs. (all released). Excellent Striped Marlin fishing only 4-6 miles west of The Old Lighthouse in the Pacific Ocean. It seems that at this time and for the last 3 weeks, stripers have been striking on live mackerel early in the day. Perfect water conditions and blue skies all day long.
CABO SAN LUCAS, MEXICO: FLY HOOKER SPORT FISHING, Cabo San Lucas, December 24, 2000, Capt. George & Mary Landrum, Reservations Tel 011-52-117-01271; 011-52-114-87452. WEATHER: Sunny skies with temperatures ranging from the high 50's at night and high 70's during the day have made this past week a wonderful lead into Christmas. Looking at the weather channel it has made me happy that I am living in Cabo! Most of our visitors have been comfortable wearing shorts and t-shirts, but I guess I am too used to the tropics and I find that long pants and a sweater or light jacket are necessary in the mornings and evenings. There has been no rain this week, but enough dew in the mornings to keep the plants happy.
WATER: Flat and calm surface conditions combined with a wide difference between low and high tides have made it easy to find the current breaks. This has been good since these patterns have been holding fish. The temperature breaks we were getting used to last month were not evident this past week. Temperatures have been ranging from 78 degrees down to 60 degrees depending on how far you go and the changes have been gradual. Wonderful fishing weather, but terrible for surfing!!!
BAIT: There has been plenty of both Caballito and Mackerel available from the pangas in the mornings at $2.00 per bait. Many boats have been able to pass on purchasing since there has been an abundance available on the fishing grounds. Boats willing to dedicate 30 minutes or so to catching their own have caught sufficient numbers to last for the day, plus catching bait can be fun for the younger anglers. Sardinas have been available and the situation is the same as last week. If you are willing to cruise North in the morning you can get a tank full for $20.00 or you can get a scoop in Cabo for the same price.
BILLFISH: The bite on Striped Marlin was excellent this past week. Some boats were finding and getting strikes from up to a dozen or more a day, while other boats said never mind the Marlin and concentrated on the Tuna. Strangely enough the bite on live bait fished deep seemed to drop off as the moon phase progressed towards new, as opposed to getting better as I thought it would. Most of the fish caught in the later part of the week were taken on lures and the fish moved a bit farther offshore. The concentrations were 8-12 miles off the Pacific side but there were fish scattered everywhere. Bright colors were working best for the lures and Mackerel were working better than the Caballito for live bait.
YELLOWFIN TUNA: As with the Marlin, the concentrations that had been near shore seemed to move out a bit. Most of the tuna are still football-sized and are now mixed with the porpoise. Cedar plugs and feathers seem to be producing best on these fish, but the large Rapalas were working on the bigger fish in the 20+ lb range.
DORADO: Some are still being found and a few boats are doing well when they can find a small school. A few of the larger 30-50 lb fish are being caught, but most are running 8-20 lbs.
WAHOO: 6 inch, 30 lb Plano wire traces ahead of slow drifted live Sardinas or Chiwilis produced quite a few Wahoo in the 15-20 lb class over the week, with most of them caught while fishing the near shore Tuna early in the week. As the week progressed and the tuna moved offshore, the bite dropped off.
NOTES: As I said last week, the whales are starting to show up. We hope the Marlin bite continues as it has, I may have to order more Bill Foundation Tags soon, if it does!!! I hope everyone had a safe Merry Christmas and have a Happy New Year!!! From the warmth of Cabo San Lucas, Tight Lines, until next year. --Captain George Landrum
CABO SAN LUCAS, MEXICO: Fly Hooker Special Report for December 18, 2000
For today and tomorrow, Eric Mandel has booked the Fly Hooker. He and his son Jordan are fishing today with his friends Andy and son Justin. The idea for today is to give the boys some experience to this type of fishing and see if they get hooked. The football sized Yellowfin tuna that have been biting lately are the perfect targets for today's trip. So everyone is aboard the boat early and ready to go. A quick run to the Red Hill area gets a nice load of sardines and another 10 minutes gets the group to the fishing area. The results are wonderful! The bite is not wide open, but it is very steady and everyone gets to hook and fight tuna. There are a couple of cut-offs due to the Wahoo in the area. A few are seen doing the missile imitation. Eventually one makes a mistake and after a 12-minute fight a 20 lb Wahoo is landed using the Shimano Bait runner spinning reel loaded with 17lb test line. A Dorado is also caught on the live bait and the boat can now fly three flags when it returns. With the steady action, it doesn't take long for everyone to tire out and they decide to troll for a while to see if they can attract a Marlin. It is a good idea, because they end up attracting three Striped Marlin into the lures. The first one is about 80 lbs and hooks up right away on the lure. Eric fights this fish for 10 minutes before tagging and releasing it. The marlin never jumps during the fight! The next fish into the lures is just a looker and does not try to strike a lure and turns its nose up at the live bait tossed to it. The third Marlin into the lure pattern causes some excitement! There is no hesitation on the part of this fish as it tries to eat the first lure it sees and is hooked up right away. The total reverse of the first Marlin, this fish is a major acrobat and does the classic leaps for the video camera. Andy fights this fish for 20 minutes and the 120 lb Striped Marlin is tagged and released. Congratulations Andy on your first Marlin! The Fly Hooker was flying Marlin, Wahoo, Yellowfin Tuna, Dorado and Release flags when she pulled into her slip. We sure hope the fishing is this good tomorrow. --Until then TIGHT LINES from Mary, George, Juan & Manuel, the Fly Hooker Crew!
CABO SAN LUCAS, MEXICO: Fly Hooker Special Report for December 19, 2000
This is the second day of fishing Eric Mandel has been booked aboard the Fly Hooker. Yesterday he and his son Jordan brought some friends along and caught Marlin, Wahoo, Dorado and Yellowfin Tuna. Today they are out again with a different group of friends Steve, and his sons Justin and Jonathan. They are hoping for another good day for the boys, so the battle plan for the day is the same as yesterday. To make a long story shorter, they get the Sardines, find the tuna, manage to get the kids hooked up to the fish and they get seven in the boat along with a Bonito. Two Dorado were hooked up on the live Sardines also, but only one was brought to the boat. They also had several Wahoo strikes, but did not have the same luck they had yesterday on those razor tooth speedsters. Eventually the bite died off and they decided to troll for a while and try to find the Marlin again. About 30 minutes into the trolling, Juan was contacted by another oat Captain who told him of a good bite going on inshore for a few boats bottom fishing live bait. Quickly they cleared the lures and ran to the area. Juan and Manuel rigged up live Caballito on one rod and live Mackerel on another. The Caballito was eaten right away and Steve fought the fish for 10 minutes before the 100 lb'r was tagged and released. The Mackerel bait was eaten shortly thereafter, but the fish pulled the hook after about 5 minutes. It was not long before Juan had another Caballito out and down. Waiting a very short while, the bait was picked up by a Striped marlin that made everyone work hard. Another boat had hooked up also and the lines crossed! Both fish were jumping on the surface and it was easy to see that this Marlin was larger than the first. Manuel quickly maneuvered the Fly Hooker so the Juan could hand off a rod to the deckhand on the other boat. The rod was passed over, then back around and the lines were straightened out. Eventually the fight continued. After 1 hour and 10 minutes Eric and Steve relaxed as the boys took pictures of an equally exhausted 140 lb Striped Marlin. After a short resuscitation, the tagged fish was released to fight again another day. Upon the return to the Marina, Eric said he could not wait to get back to the house and let Andy know he had missed out on. He thought it was nearly impossible, but today's fishing had been even better than yesterday! Everyone had a great time including Juan and Manuel. Thanks guys and we hope that next time you plan to fish in Cabo you book the Fly Hooker and the fishing is just as good. --Until then TIGHT LINES from Mary, George, Juan & Manuel, the Fly Hooker Crew!
CABO SAN LUCAS, MEXICO: Fly Hooker Special Report for December 20-22, 2000
These three days have been booked by James Yeary, Robert and Blake Burnett. The temperatures have been a bit warmer than back home in Texas this time of year and they are looking forward to the chance to fight a marlin instead of traffic. Dec 20, day one is a break-in day and they head up towards San Jose to get sardines and catch some Yellowfin in the morning and then troll for marlin later. That is what has been working for the last few days, so they decide to try it today also. Well the tuna aren't biting as well and they only catch 3 plus one nice 30 lb Dorado. Trying for Marlin on the troll, they manage to hook one on the lures that stays hooked up for 5 minutes before tossing the hook. That's it for the day and everyone is looking forward to tomorrow.
The 21st is a new day and the plan has changed. This is going to be a Marlin day so head for Cabo Falso to deep drift live bait early. The bite is very slow. But Jim manages to tag and release one nice sized Striped Marlin and there is the possibility they had another, one hook-up, but Juan thinks it may have been a shark. Another boat lets them know that there is a good tuna bite happening about 12 miles out so they decide to go for the action. These fish are in the porpoise and the football size tuna strike readily on the lures, both cedar plugs and feathers. Tomorrow is going to be Marlin day for sure!
Three Marlin tagged and released and boated due to serious injuries to the fish. Another 7 struck lures and one of these was brought to within 5 feet of the boat! Finally the Marlin action they had been hoping for happened. Too bad they have to go back to fighting traffic instead of fish. Thanks, Guys and we look forward to seeing you again. --Until then TIGHT LINES from Mary, George, Juan & Manuel, the Fly Hooker Crew!
CABO SAN LUCAS, MEXICO: PISCES FLEET, Cabo San Lucas, December 21, 2000, Tracy Ehrenberg, Reservations Tel 011-52-114-31288; Fax 011-52-114-30588. BILLFISH: What a shame more people weren't here in Cabo fishing this past week, because they truly missed out. There are so many striped marlin at that moment, that it's a great opportunity to learn and hone your skills. Although not many boats went out this period, the average catch was three marlin per boat. Some anglers, such as Merle Erickson from Chicago, did exceptionally well, releasing seven striped marlin on Saturday December 16th and another seven the following day, aboard "Tracy Ann". Merle [See special fishing report and photos at the beginning of this week's Hot Bites! column. --ed.] fishing most days alone, but a couple of days going with his parents, went out seven days (seems like this is his magic number) and totaled twenty three striped marlin released, 18 yellowfin tuna and three dorado.
Annie and Mike Babcock from Grand Junction, Co. were pleased to release four stripers aboard Adriana on the 19th; and the following day on this same boat, Joe Cooney and Barry Ballard from Overland Park, KS, released three striped marlin and a sailfish as well as boating a dorado. No boats skunked this week, we had a one hundred percent success rate. The fish are still stacked up off of the Old Lighthouse, and the fleet can be seen just a mile or so offshore, fishing with live bait, rigged with weights, with around 70% of fish being caught in this way. The other 30% are taking lures. There is a lot of mackerel and sardines in this area at the moment. Pisces anglers caught a total of 55 striped marlin this week and three sailfish, all released. Average size of the striped marlin is 130 lbs.
OTHER SPECIES: Not a lot happening on smaller game right now. Only a few dorado here and there, being caught with weighed bait also. Dorado size is around 20 lbs. Yellowfin tuna was a little better than the dorado, with some boats catching up to four in the 25 to 45 lb class. These were also found off of the old lighthouse, but about 25 miles offshore. Just the odd wahoo here and there and some roosters and sierra.
LOCATION: The Old Lighthouse. WEATHER CONDITIONS: Perfect, flat seas, clear, sunny skies. AVERAGE WATER TEMP: 73 F. BEST LURES: Live bait.
CABO SAN LUCAS, MEXICO: HOTEL SOLMAR SUITES, Cabo San Lucas, December 22, 2000, Renee Santa Cruz, Reservations Tel 800-344-3349. WEATHER: Clear, sunny skies, slightly cooler air temperatures between 72-75 deg., and water temperatures approximately the same. Light winds a few days later in the afternoon.
LOCATION: Most sportfishers still on the Pacific side, 5-8 miles off-shore from the Arch to the Lighthouse. Big striped marlin bite on this week, with most boats having anywhere from 2-6 hook-ups.
ANGLERS: Carlton Spink, Shelbyville, KY, fishing on Solmar I released his striped marlin, but kept a couple of tuna for dinner. It wasn't his first trip, but he said it was his best so far. Ken Wood, Anchorage, AK, fishing on the 26' San Lucas IX, caught and released 7 striped marlin and a sailfish off the Lighthouse.
Bernard Anker, Novato, CA, fishing on San Lucas VIII, said he can't wait to come back after a day of 4 tuna, 1 dorado, 1 striped marlin, and 1 Pacific sailfish. Richard Kleine, St. Louis, MO, brought his sister and brother-in-law down for the first time, and they caught and released 4 marlin. One took a green lure, and 3 hit on live bait.
Junior angler, Odin Hunt, age 6, fishing with his dad Tom, Ukiah, CA, fought his first striped marlin of about 125 pounds for 18 minutes before releasing. Jason Spohnholtz, fishing with his family from Anchorage, AK, had another great day on San Lucas VII with Capt. Federico, releasing 2 marlin and fighting 7 tuna.
SAN JOSE DEL CABO (LOS CABOS) FISHING REPORTS
ALL ARTICLES, REPORTS AND FISHING INFORMATION FOR SAN JOSE DEL CABO
SAN JOSE DEL CABO, MEXICO: GORDO BANKS PANGAS, San Jose del Cabo, December 23, 2000, Eric Brictson, Reservations 800-408-1199; Fax 619-447-4098; 011-52-114-21147. Anglers found excellent conditions offshore. The north winds that can normally be relentless at this time have not been as strong this season and no one was complaining about it being too rough to comfortably fish. Mornings are still on the chilly side, dropping into the high 50's and the daytime highs are reaching into the low 80's. Beautiful clear sunny skies and excellent fishing has everyone very happy during this holiday season. Crowds of tourists have been slight the past couple of weeks, but it will be busier now that Christmas time and New Year's are upon us.
Panga fleets out of San Jose del Cabo continued to find very consistent action in the area between Punta Gorda and La Fortuna. Yellowfin tuna that weighed in the 15 to 60 pound class were the main attraction, with the live bait accounting for the majority of strikes, some tuna were taken on retrieved yo-yo type lures and chunk bait but the anglers that were chumming the fish up with the live sardinas were really hammering them on the fly lined baits. Since there were many larger fish mixed in with the medium sized ones most anglers were using 40 pound tackle. Once the fish were up and feeding they did not prove to be very line shy, and would even hit the heaviest 80 pound line, but it was awkward fishing the small bait on such heavy line. Average catches ranged from 4 to 15 yellowfin per boat, each day seemed to vary as to what size the majority of the fish were, some days all of them would be all 40 to 60 pound fish and the next day most would weigh 10 to 20 pounds. At other times the tuna could be seen in a feeding frenzy on the surface but not interested in biting, but it would only be a matter of time before the rods would bend. Water temperature dropped some and now averaged from 73 to 75 degrees. Clarity was excellent close to shore and locals have been doing very well diving for both oysters and lobster, offshore the water was a bit off-colored blue green but nevertheless the fish seemed to like it.
The action for dorado slowed this past week, most likely because of the cooler water but they still were being taking in the same areas as the tuna at the rate of 2 to 5 per boat and they averaged from 8 to 20 pounds. They would hit trolled feathers and cedar plugs but the best action was on the live bait.
Only a handful of wahoo were taken by the entire panga fleet but one report from a local beach launched boat from Punta Gorda was that they had four of the wahoo in one morning while trolling various lures. Apparently they were lucky to be in the right spot at the right time. Certainly most of the wahoo are now migrating further south in search of warmer tropical waters.
Inshore action consisted of sierra and small roosterfish, hitting on live bait, rapalas or hoochies. With the bite for the tuna being so close by, only 6 to 8 miles from La Playita, not many anglers are targeting the smaller inshore fish now. Several sailfish and striped marlin were hooked up in the same area where the fleet was fishing for the tuna and dorado, less than two miles from shore. A couple of them were hooked on chrome casting lures, while others hit on the small sardinas.
We look for more striped marlin to migrate into the Sea Of Cortez in the coming months. Hopes are high that this season will be much better than last, now that they have put a stop to much of the long lining that was doing so much damage to the billfish stocks. --Good Fishing, Eric
EAST CAPE FISHING REPORTS
ALL ARTICLES, REPORTS AND FISHING INFORMATION FOR EAST CAPE
EAST CAPE, MEXICO: BAJA ON THE FLY, Buena Vista, December 23, 2000, Gary Graham, Reservations Tel 800-919-2252; Fax 760-746-7260. TEMPERATURES: High of 76 with a low of 63; water continues to cool and now is at 72 degrees. STRIPED MARLIN - Quiet. YELLOWFIN TUNA - Plenty of shots right now. DORADO - The buoys in front of Pescadero are producing fair catches. SAILFISH - Doubt that we will see many before spring. ROOSTERFISH - Good showing of smaller roosters in front of the hotels and all the way to La Ribera. Some better quality fish up toward Muertos Bay. JACK CREVALLE - Plenty of jacks with the sardina. BARRILLETE OR MEXICAN SKIPJACK - A few mixed in with the tuna. PARGO AND CABRILLA - Best action near Punta Colorada. OFFSHORE: More action inside with the tuna and dorado. INSHORE: Everybody fishing at East Cape is having a good time with the tuna, skipjack and dorado. BEACH: Try getting out before dawn's gray light for sierra using a wire bite tippet and an olive and white deceiver.
QUICK COMMENT - Warm sunny days should provide a pleasant Christmas for those choosing to leave the cold winter weather in the US behind. Gary will be at the 13th annual San Diego Boat Show at the San Diego Convention Center January 4 - 7. Plan on joining Gary for his audio/visual slide presentation on Baja on the Fly on Sat. either at 1:30 p.m. in Convention Center room 15A or on Sun. at 2:30 p.m. Merry Christmas from all of us at Baja on the Fly. --Gary, Yvonne, Ben, Jeff . . . and the white dog
LA PAZ FISHING REPORTS
ALL ARTICLES, REPORTS AND FISHING INFORMATION FOR LA PAZ
LA PAZ, MEXICO: JONATHAN ROLDAN'S TAILHUNTER ADVENTURE SERVICES, La Paz, Jonathan Roldan, December 21, 2000, Tel 626-333-3355; Fax 626-333-0115; Pager 323-349-8111; Message Pager 877-310-7734. Amigos, this is going to be short and sweet. I wish I had a lot to tell you about, but I'm not gonna lie. I really don't know a whole lot about the fishing at La Paz this week. Honest!!!! Had only a few boats and they wanted to fish tuna at Muertos. Well, guess what? They got tuna. Just about all they could handle!!! Yellowfin up the ying yang even in deep December! The fish weren't big. Most were under 20 pounds with one fish maybe 30. Asked if they wanted to do more or other species and they were just tickled with the tuna and happy as mustard on a hot dog! Well, we do aim to please and if tuna is what ya want. .. .well. . .knock yourselves out! Oh. . .they did get one sierra. They snagged it!
In any event, friends, just wanted to pass on to all of you the best for the holidays. Thanks all for the great year and great memories. We had a lot of laughs. For those of you who didn't make it this year, well. . .you were with us anyway and we'll save some space on the pangas for you for 2001. Be safe. Be happy and keep those rods bent! Feliz Navidad y Propero Año Nuevo!
LORETO FISHING REPORTS
ALL ARTICLES, REPORTS AND FISHING INFORMATION FOR LORETO
LORETO, MEXICO: EL FUERTE SPORT FISHING, Puerto Escondido, Ty Miller, Reservations Tel 714-775-6658; Fax: 714-755-3501; Loreto 011-52-113-30863. Hola Amigos. We were only able to squeeze in a couple of days on the water this past week before the big Holiday, so this is going to be a short one!
Six Mile Reef is still producing some quality Yellowtail in the 35 to 40 pound range, with some nice Cabrilla also holding on the high spot. Local Tripui Resident, Tony Fike, had the hot hand on the Cabrilla with fish up to 15 pounds on the iron.
Perico and Sailfish Reef are also producing some nice Yellowtail up to 35 pounds, but it is still not a "hot bite" just yet. Once again, the Northerly winds are here and making it a little difficult to fish Loreto's outside islands. There might be an upside to it blowing like this; I'm hoping that it is keeping the commercial netters to the North off the water also, or at least making it difficult for them. Rumor has it that even the local commercial fishermen are complaining about seeing so many out-of-town pangas setting nets in their territory!
Bait is still a no-brainer out at the Bump. Caballitos at first light and Mackeral right behind them.
Well, the Big Holiday is over and Juanita and myself hope that everyone had a great one. We are now looking forward to bringing in the New Year with a fish report from the Catalan area. I can just feel those toads stacking up out there!
Air Temp: 78. Water Temp: 68. Winds: Northerly blow as of 12/25. Sea state: 2 to 3ft. --Feliz Ano Nuevo! Ty Miller
LORETO, MEXICO: BAJA BIG FISH COMPANY, Loreto, December 23, 2000, Pam Bolles, Reservations Tel/Fax 011-52-113-50448. Early morning lows are in the low 50's to high 40's! (F). Highs are in the mid 70's (F). As soon as the sun goes down you'll need a sweater or jacket. Mornings out fishing will require a jacket and even long pants--it's best to dress in layers, and remember that when motoring out in the boat the wind chill makes it feel colder than it actually is. After the sun pops up though, it heats up nicely again and you'll be back in your shorts and T-shirts.
Today (12/23) is overcast, but the past several days have been mostly clear with high clouds throughout the day.
We're out of the windy pattern at least for now. The winds took a break for us on Thursday (12/21) and it's been calm ever since. Today the water looked drop-dead gorgeous in the morning.
For the most part, even with the calmer weather, you should expect some swell beyond the islands. We should experience calm seas for the next couple of days at least. Water temps are dipping into the winter patterns and we're getting offshore readings in the low 70's (F).
Proposed Marine Park Use Fee: Still in the works. The government has taken their holiday break so there will be no further action on this until January. We'll keep you posted on it.
Yellowtail are being caught just to the north of Isla Coronado. They are small in size (about 15 pounds average) but large in quantity (10 or more a day!). This is probably the same school that broke apart off the eastern side a few weeks ago with the winds. In the calm waters we've been having, anglers are hooking into them until their arms fall off--trolling live bait or lures in about 15 feet of water. The fish are averaging about 15 pounds. They really should be feeding much deeper this time of year. Maybe we're in for an early season. So will those mossbacks rise to the surface in March this year, or what?
Bonita and Skipjack: They're all over the place and in every direction. Large ones (15+ pounds) are swimming with the larger (over 10 Kg) deep swimming Yellowtail and will be quick to hit your line before the Yellowtails get a chance at it.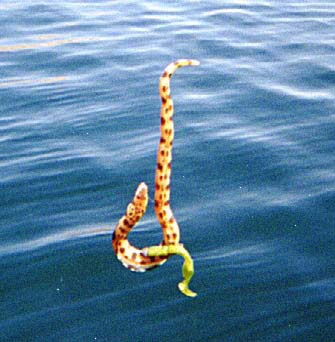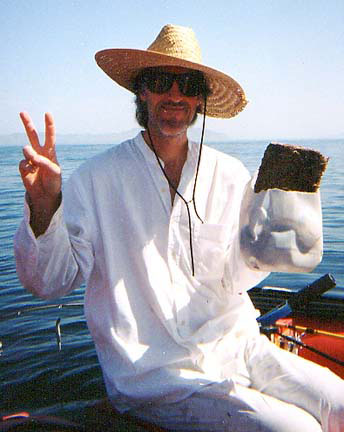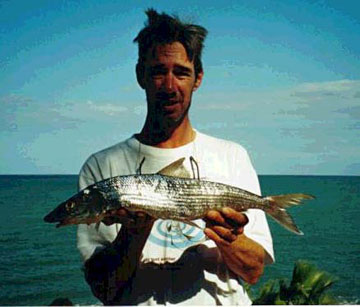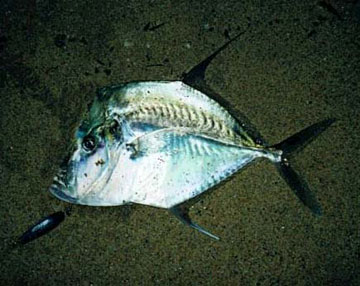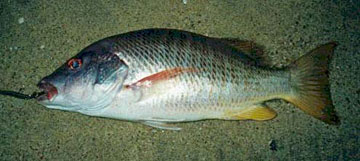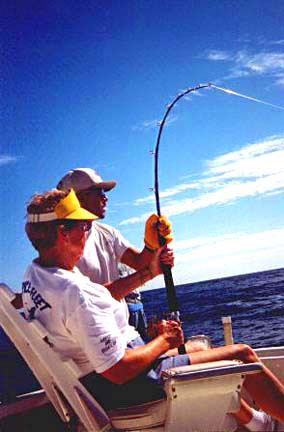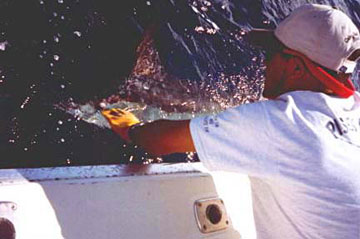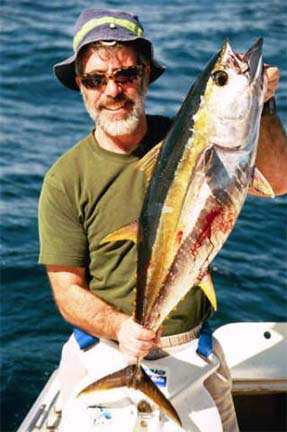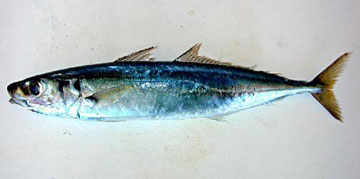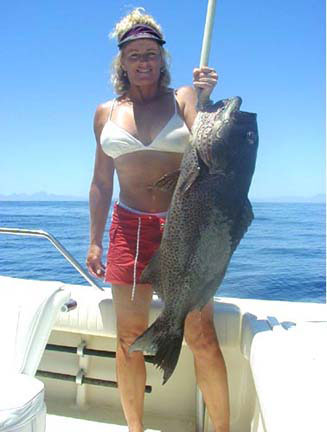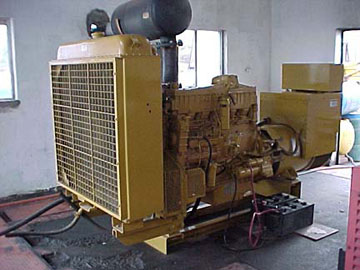 Baja coastal fishing reports and articles.
Ensenada fishing reports and articles.
Puerto Santo Tomas fishing reports and articles.
Erendira fishing reports and articles.
San Quintin fishing reports and articles.
Magdalena Bay fishing reports and articles.
Cabo San Lucas fishing reports and articles.
San Jose del Cabo (Los Cabos) fishing reports and articles.
East Cape fishing reports and articles.
La Paz fishing reports and articles.
Loreto fishing reports and articles.
Mulege fishing reports and articles.
Santa Rosalia fishing reports and articles.
Bahia de los Angeles (L.A. Bay) fishing reports and articles.
San Felipe fishing reports and articles.
Rocky Point (Puerto Penasco) fishing reports and articles.
San Carlos (Sonora) fishing reports and articles .
Mazatlan fishing reports and articles .
Puerto Vallarta fishing reports and articles.
Ixtapa Zihuatanejo fishing reports and articles.
Huatulco fishing reports and articles.
Cancun fishing reports and articles.
Mexico coastal fishing reports and articles.
Mexico Fishing Home Page < Mexico Fishing News Archives < Fishing Report