Yvonne broke her foot on the first night of the San Mateo show (tripped over the railroad tracks outside the fairgrounds while walking to a nearby restaurant) and is sporting a nice 20-pound cast with a roosterfish painted on the front courtesy of artist Kevin Pack. She has taken to getting around on crutches almost as well as she took to fly-casting.
EAST CAPE, MEXICO: RANCHO BUENA VISTA, Buena Vista, February 7, 2001, Tamara Moyeous, Reservations 800-258-8200. There is good availability in the winter months at Rancho Buena Vista. The weather is mild with little wind, except February and the fishing is pretty decent depending on the weather at the time. Rancho Buena Vista offers each fourth night free until the end of April 2001. Come to the historic "Rancho" to while away the hours away from the rat race! Best, Tami.
EAST CAPE, MEXICO: BUENA VISTA BEACH RESORT, Buena Vista, February 1, 2001, Axel Valdez, Reservations 800-752-3555. The word is WIND, and a lot of it. Still, a couple of boats went out and they caught nice dorados and a tuna and also lost few others.
EAST CAPE, MEXICO: RANCHO LEONERO, Bahia de Palmas, February 3, 2001, John Ireland and Roy Baldwin, Reservations 800-646-2252; Hotel 011-52-114-10216. Typical winter conditions, with daytime highs in the upper 70s, cool evenings in the mid 50s, with windy days and water temp about 70. The winter north winds blew all this past week, with no Leonero boats going out. With lots of bait pushed up against the beaches, shore fishing was producing sierra, pargo and jacks, taking mostly casted shiny lures.
In other mainland Mexico and Baja fishing action this week:
ENSENADA FISHING REPORTS
ALL ARTICLES, REPORTS AND FISHING INFORMATION FOR ENSENADA
ENSENADA, MEXICO: LILY FLEET, Ensenada, February 2, 2001, Sammy Susarrey, Reservations Tel/Fax, 5 to 9 p.m., 011-52-617-46747; Cell 011-52-618-67485. Today the Lily fished Punta Banda for rockfish, reporting 30 red snappers, 3 lingcod, 2 bonito, and 21 miscelaneous fish. Today was windy with a strong current. They used 10-pounds of lead. Water temperature 59 degrees, fishing 150 feet deep with frozen squid.
February 3, 2001--Today the Tamara fished locally at Ensenada with 8 anglers. A beautiful day, like summer, nice and flat, with with a lot of current from north to south. It was a very slow day. Water temperature 52 degrees. We saw a lot of mackerel on the bottom. We also had a safety meeting with the harbor master, and I'll be reporting on that.
MAGDALENA BAY FISHING REPORTS
ALL ARTICLES, REPORTS AND FISHING INFORMATION FOR MAGDALENA BAY
MAGDALENA BAY, MEXICO: BAJA ON THE FLY, San Carlos, February 7, 2001, Gary Graham, Reservations Tel 800-919-2252; Fax 760-746-7260. Temperatures: Overcast and windy with a 70-degree high; low 48. Water temperature: 61 degrees in the mangroves and 69-71 offshore. STRIPED MARLIN--None reported. DORADO--Water is getting too cool. TUNA--Only a few caught. YELLOWTAIL--Best action down deep at the entrada. CORVINA--A few at the Power Plant where the water seems to be a bit warmer. SNOOK--Mario's spot yielded several fish in the 10--20 pound class. HALIBUT--Fair catches near the shore by the sand dunes on Magdalena Island. QUICK COMMENT--Whale watching has kept most of the fleet occupied this week.
CABO SAN LUCAS FISHING REPORTS
ALL ARTICLES, REPORTS AND FISHING INFORMATION FOR CABO SAN LUCAS
CABO SAN LUCAS, MEXICO: PICANTE FLEET, Cabo San Lucas, February 2, 2001, Sergio Cortes, Reservations Tel 011-52-114-32474; Fax 011-52-114-35969. Fish available: Striped Marlin, Dorado, Yellowfin Tuna & Wahoo. Water temperature, 69-72. Air temperature, 76/51. Humidity, 73%. Wind: 9-10 Knots (Pacific), 8-9 Knots (Sea of Cortes). Fleet production (9 boats): 11 Striped Marlin, 8 Dorado, 46 Tuna & 3 Wahoo. Hot spots: 18-20 miles off Cerros de Arena (Pacific Ocean). Luckiest boat: Picante Dream (31' CABO). Captain, Genaro "Nayo" Winkler. Angler, Fairfield Group. Production: 1 Striped Marlin 150 lbs. (released), 16 Tuna & 1 Dorado.
CABO SAN LUCAS, MEXICO: FLY HOOKER SPORT FISHING, February 2, 2001, Cabo San Lucas, Capt. George & Mary Landrum, Reservations Tel 011-52-117-01271; 011-52-114-87452. WEATHER: Once again it has been a beautiful week in Cabo. There were no surprises this week and the temperature and skies remained constant all seven days. Evenings and mornings were a bit cool but warmer than last week with the lows only into the low 60s and daytime highs reaching the low 80s. No rain and clear skies were the constants this week! Winds remained light for most of the week but we did have a little bit of a pick-up on the afternoon of the second and morning of the third.
WATER: There is good news here as the inshore conditions have improved considerably. The water is clear and blue again, no more of the green, off-color dirty looking stuff. The water close to home is still cool with the average about 68/69 degrees. There has been a large pocket or circulation of warmer water, some of it reaching 75 degrees, due south of the tip of the cape. This warm area is quite large in size and extends from 15 miles out to about 45 miles out and is about 20 miles in width. There is no really defined, hard, temperature break associated with this pocket but the area has been producing consistent action. At the beginning of the week it was quite a bit further north on the Pacific Ocean side in the San Jaime Banks area but slowly drifted to the south as the currents and wind moved it.
BAIT: Same situation as last week and probably as next week! A mix of Mackerel and Caballito have been easy to get and prices have maintained themselves at $2 per bait. Sardinas have been available here in Cabo, but once again the prices are a bit high at $20 per scoop. They are available cheaper up the Sea of Cortez off the Palmilla area for the boats heading up there.
BILLFISH: Striped Marlin have been the only action this week in the Billfish category although everyone is expecting some Swordfish to start showing anytime. The bite on the Striped Marlin has dropped off a bit as we approach the full moon and this next week looks to be a bit slow also since full moon is on the 8th. Most of the fish that have been caught have been hooked up on lures. A few have been taken on live bait and those have shown a preference for Mackerel as opposed to Caballito. Bleeding Mackerel and Dorado colors in the lure category have been producing the most consistently, with Petrolero and black/purple/silver bringing in a few more.
YELLOWFIN TUNA: There has been consistent action all week, as a matter of fact, for the past two weeks, on the Yellowfin front. The majority of fish are the football, 10-20 pound size but occasionally larger ones show up. Catches reported into the 150 pound range have been made but the more consistent larger sizes have been 40-60 pounds. Just as last weeks report stated, most of these fish have been associated with the Porpoise. As long as the Purse Seiners don't show up this action should continue for quite a while. Most boats have been reporting catches averaging a dozen fish and a few of the greedy ones have told me they have brought aboard as many as 30 Yellowfin for four anglers. Most of the fish are striking on trolled lures and there seems to be a preference for cedar plugs and feathers. This may be because most of the boats have confidence in these and pull them consistently. I have been told by some of the boats hooking into the larger fish that the 6-inch Rapalas run off of Z-Wings and downriggers have been real hot this week.
DORADO: Still around and still making themselves felt, most of the Dorado are being found closer to shore than the other pelagic species. They have been averaging 15 pounds but there are still nice fish in the 30-40 pound class being caught. Smaller lures have been producing well, most of them in the 5-6 inch size and there has been no reported preference in color. A few of the more experienced fishermen tell me that they expect there to be a good sized influx of Dorado in about two or three weeks so we will be keeping our fingers crossed!
WAHOO: There have been a few more of these great gamefish caught this week than were found last week and once again, the moon phase may have something to do with it. However it may also be that there have just been more boats fishing the areas that concentrate Wahoo than has been happening previously. As that pocket of warm water stabilized earlier in the week over San Jaime Banks, more boats went there and worked the drop offs. Since this is the structure preferred by Wahoo that may be the explanation. I had no reports of any caught on live bait and most of the ones brought in were caught on Tuna jigs or Marlin jigs.
INSHORE: The action early in the week was almost exclusively limited to the Sea of Cortez due to the green Pacific water but as the week progressed and the green water cleared up the Pacific action improved along with it. Most of the fish being caught have been small Roosterfish, average sized 3-5 pound Sierra, Bonito and some Dorado. The bite on Amberjack, Pargo and Grouper has continued to pick up and soon it should be excellent. Many boats are targeting these bottom fish now as the Yellowfin Tuna have moved offshore.
CABO SAN LUCAS, MEXICO: FLY HOOKER SPECIAL REPORT FOR JANUARY 31, 2001
Lawrence and Gloria Peterson of Texas love fishing so much that Gloria arranged a day aboard the Fly Hooker as a birthday present for her husband. When Lawrence found out about it upon their arrival in Cabo he said one day was not enough, she must not love him enough so she agreed to a second day. As a result Lawrence and Gloria are fishing with us both today and tomorrow. They just want to have fun and catch fish and that is exactly how it went today. It took Juan and Manuel a while to find the fish but once they did the action was pretty much non-stop. Gloria said that it was so busy and hectic that she remembered bringing in only two of the 15 Yellowfin Tuna they caught. These fish were in the 15-25 pound range for the most part but Lawrence did hook into one fish that Juan said was a real beast. After a 45-minute fight and the fish doing circles all the way up Juan was able to see it below the boat and he estimated it to go between 100 and 120 pounds. Of course the hook pulled out then. Oh well, that is what makes the "big one that got away" stories believable, you get the chance to experience them yourself once in a while! At the beginning of the trip Lawrence said he would like to have a chance to catch a Striped Marlin if the opportunity presented itself. He had caught one the last time he was here 15 years ago and loved the fight. Luckily Juan and Manuel were able to find a hungry Marlin and once again he got the chance to battle a large fish. After thirty minutes the fish, estimated at 110 pounds, was boat side and released to fight another day. It was then time to return to the marina and rest up for another trip tomorrow. Until then, Tight Lines!
CABO SAN LUCAS, MEXICO: FLY HOOKER SPECIAL REPORT FOR FEBRUARY 1, 2001
This was Lawrence and Gloria Petersons second day fishing aboard the Fly Hooker and again they just wanted to have fun. Juan and Manuel headed out to the region where all the action was yesterday only to experience a bit of a letdown. The fish were there again but were not in a biting mood today. They did get four strikes from the Tuna but none of them made it to the boat. You could see the fish but they just weren't hungry for the offerings. Even though the Tuna would not hook up solidly they did get fish in the boat. Surprise of surprises they had a triple strike on Wahoo! Lines got crossed and one line parted during the initial runs, one came un-hooked after the first run but Lawrence was able to land a very nice 45 pound Wahoo after a 15 minute back and forth, head shaking tug of war. Thanks Lawrence, that sure was a good meal we had tonight! Once again he got the chance to fight a Marlin and Juan said today's fish was a bit larger than the one yesterday. Today was an acrobatic fight and Gloria said it was one of the most action packed fishing experiences she's had. And hey, she was the cameraman! The fish made it almost to the boat and after 30 minutes it managed to toss the hook during one of its numerous jumps and swim away. Another action packed day aboard the Fly Hooker and I just want everyone to know the Lawrence and Gloria are some of the nicest people I have met in a long time! Thanks folks, Mary, myself, Juan and Manuel look forward to getting a chance to make your next trip to Cabo another memorable one! Until then, Tight Lines on the Seatrout and Redfish!
CABO SAN LUCAS, MEXICO: FLY HOOKER SPECIAL REPORT FOR FEBRUARY 2, 2001
Bob Ley and his wife Cindy are avid fishermen from Florida. Escaping all the brouhaha involved with the Super Bowl they decided that the West Coast would be a good place to visit and decided to try some of Cabo's fantastic fishing while over here. There was no specific species targeted for the day although Bob did say that it would be nice to catch a Marlin. They said that just getting on the water and enjoying the trip would be great and any fish caught would be a bonus. The water was beautiful and eventually they found a pod of Porpoise about 22 miles south of the Cape and started to catch some football size Yellowfin Tuna. Eventually they got 8 fish in the box and looked for Marlin on the way in. Bob said that they spotted three fish on the surface, either tailing or coming into the lures, but none of them were interested in the live bait that was tossed to them. Oh well, that is the way it goes sometimes. They were happy to catch fish and see the Porpoise, which were different from the ones they get to see in Florida. Thanks Bob and Cindy, we were glad to have you aboard the Fly Hooker today and would like to be able to hook you up to a Striped Marlin on your next trip to Cabo. Until then, Tight Lines from Mary, George, Juan and Manuel, the Fly Hooker crew.
CABO SAN LUCAS, MEXICO: FLY HOOKER SPECIAL REPORT FOR FEBRUARY 3, 2001
I did not get a chance to meet or talk with today's anglers but Juan told me that there were two couples and two children aboard the boat. One couple and the kids got sick during the trip but the managed to get 10 Yellowfin Tuna before returning to the Marina early. The fish were found with Porpoise approximately 10 miles south of the Cape and all the action was on lures. They also saw 3 Whales on this trip.
CABO SAN LUCAS, MEXICO: FLY HOOKER SPECIAL REPORT FOR FEBRUARY 4, 2001
Bill Devitto and his three buddies are repeat clients from last year. Then they booked one day on the Fly Hooker in order to check us out. They were impressed enough and like Juan and Manuel well enough that they booked the next two days, February 6th and 7th also. This year they went ahead and booked four days on the boat and we have them fishing with us today, tomorrow, Wednesday and Friday! They brought some lighter gear to try out because they had such a blast last year on Roosterfish, Sierra, Amberjack, White Tuna, Bonito and Yellowfin. Today they headed offshore to look for Yellowfin and possibly a Marlin. Last year they got one and were hoping to do it again this year. They found the Yellowfin Tuna approximately 22 miles south of the lighthouse and using a mix of their gear and our gear managed to get 15 Yellowfin, all 25-30 pounds, in the box. They also saw two Marlin tailing but as the boat pulled along side and a bait was cast, the two fish went down and did not come back up. They had a great time fishing today and tomorrow plan on going inshore and trying for the Roosterfish and Sierra. I'll let you know how it went on the next report! Until then, Tight Lines!
CABO SAN LUCAS, MEXICO: PISCES FLEET, Cabo San Lucas, February 1, 2001, Tracy Ehrenberg, Reservations Tel 011-52-114-31288; Fax 011-52-114-30588. BILLFISH: It was more of a tuna week that a billfish week, but we did have a couple of surprising catches. On Thursday, February 1st, Jay Zygmunt, President of Football Operations, for the St. Louis Rams was out on "La Brisa", eleven miles off of the Old Lighthouse. He was reeling in an approx. 8 lb yellowfin tuna, when the water exploded as a huge blue marlin, attacked his tuna. Jay registered a solid hook-up and fought the blue for one hour, before bringing the fish to the leader. Everybody aboard was impressed with the fish, which was calculated to be 600 lbs, before they released it in healthy condition. Congratulations to Jay for his fish and for being willing to release--a lot of people would had kept this as a trophy, especially being so out of season. If this wasn't enough Jay's 83-year-old father, Joe, released a nice striped marlin the day before on the same boat. What's so incredible though, is this wasn't our only blue; this same day Joe Aitchison from Belleville,Ontario, was out on the Rebecca, he and his friends had already pulled in eighteen yellowfin tuna, (releasing most) and were a little bored. They decided to start trolling in and captain Roberto suggested they put out some lures, to see if they could pick up a striped marlin. The lures hadn't been in more than 15 minutes, when they got a strike on the "guacamaya" jig. However, instead of the striper they had expected it was a hefty blue marlin, which they weren't really rigged for, having 30 lb test line for the tuna. After one hour and twenty minutes, they finally brought the exhausted fish to the boat, which sadly could not be revived and which turned out to weigh 432 lbs. John Lokens from Sandwich Ma, had a super day on the Rebecca on Jan. 27th, releasing a striped marlin and boating two wahoo and a dorado. Pisces anglers caught a total of 15 striped marlin this week, all releases and two blue marlin one released, one died. Our overall catch success rate, for all species combined was 91%, made up mostly of tuna and smaller game.
OTHER SPECIES: There was no stopping the yellowfin tuna this week, which kept anglers busy, after an abrupt drop-off on striped marlin. Most of them where in the 15- 25 lb range, a fair amount in the 25 to 35 lb size and several reached 80 lbs or more. The tuna were quite spread out, off of Pedregal, at San Cristobal, off of the Lighthouse and at one of their favorite spots, San Jaime--taking a combination of lures and bait. Boats caught from two, up to twenty, like those taken aboard Andrea, by Kelly Quigley and her dad--they were also fortunate to catch a wahoo, close to 90 lbs. In fact there were quite a few wahoo this week, the most we've seen in months, some were smallish 20-40 lbs, but half were over 50 lbs. Dorado was on the slow side, with one or two for every 5th boat or so, in the 20 to 30 lb range. Inshore lots of activity on sierra, which are abundant at this time, Karina released 26 of them on February 1st and also boated 3 red snapper.
WEATHER CONDITIONS: Mostly windy and overcast most days, though the sun did come out at the end of the week. Seas were rough most days. LOCATION: Lighthouse, Sandhills, San Cristobal, San Jaime, Los Arcos. AVERAGE WATER TEMP: 69F. BEST LURES: Live bait, Guacamaya, dorado colors.
CABO SAN LUCAS, MEXICO: REEL EASY SPORTFISHING, Cabo San Lucas, February 6, 2001, Mike & Renee Hebert, Reservations/Fax 011-52-114-33579. No report from the El Chilito last week. Lack of anglers at the beginning of the week and lack of a new diesel pump. Ruben went to La Paz today (Tuesday) to pick up a new pump. Makes me wonder whether the repairs the week before were needed. When it rains, it really storms in Cabo. Our sincere apologies to all. With the cool front that moved thru Cabo last week, the cooler waters had the billfish and dorado on the move. For the tuna lovers, well, they are showing up in numbers.
CABO SAN LUCAS, MEXICO: HOTEL SOLMAR SUITES, Cabo San Lucas, February 2, 2001, Renee Santa Cruz, Reservations Tel 800-344-3349. With cool weather (air and water temps at about 70 degrees), slightly cloudy and sunny days at Cabo this week, plus an off-week in boat bookings, the billfish catch for the Solmar Sportfishing Fleet showed a decline this week.
Rene Santa Cruz, Solmar's fleet manager, sized up the week's action: "Most boats were still on the Pacific side, but further out this week, from 15 miles off the Lighthouse to Jaime Banks. Some anglers reported a good tuna bite from Gordo Banks, and pangas were picking up some sierra and small roosters inshore."
The fleet's count for the week was 21 striped marlin (18 released), 33 dorado, 379 yellowfin tuna, and 1 rooster fish.
Returning to Cabo after five years, Lee and Willie Albrecht, and wives, landed 15 tuna. Included was a 90 pounder, 52 inches in length, which is being mounted to hang in the K&L Tavern in Columbia, SD. The fleet's second largest tuna of the week was taken on the Cortez side at Gordo Banks by Steve Hocker, the 33' Solmar I.
Panga anglers Terry and Carter Masterson, Vancouver, WA, "made their day" with 10 sierra and 1 striped marlin--only one-half mile off the Lighthouse. Also in the Lighthouse area, Kenny Judo of Poway, CA, ran out of tuna flags on Solmar I, cruising home with 1 Dorado and 20 tuna.
"The fishing sweet spot for the fleet this week was 12 to 15 miles off the Light-house," Santa Cruz said. Others who found the spot included Ernest Gamusda, Denver, Co, fishing on the 28' San Lucas VII, and reporting a catch of a 160 pound striped marlin and 6 yellowfin tuna. Mel Shilling, Green Valley, AR, on the 28' San Lucas V, came home with 10 tuna.
CABO SAN LUCAS, MEXICO: JEFF KLASSEN SPORT FISHING, Cabo San Lucas, February 2, 2001, Jeff Klassen, Reservations Tel 360-402-3474. Hi all! I'm baaaaaaaack! Actually, I'm writing this comment on the plane ride back to WA from Costa Rica and Nicaragua. Anyway, I was actually in Central American on a discovery mission. I was hoping to find a charter boat and a small property to purchase, so that I could set something up for this next winter. I found both! I got a great spot, 50 feet away from the beach at Garza on the Nicoya Peninsula, where they have some of the best inshore, as well as offshore, fishing, that I have ever seen anywhere in my travels. As it turned out, the owner of the property I'm getting builds 20 foot pangas for a living for commercial fishermen. I ordered one of these pangas, with some modifications to make it a fishing machine for the upcoming season in Costa Rica, December through April. Look for details on our new website www.costaricanfishing.com.
The fishing I discovered was awesome. Giant Tarpon, snook and gar in Nicaragua, with plenty of large Roosterfish, jacks and Bluefin trevally, out of Garza, CR. Not only did I get my first Tarpon, but also my first Rainbow Runner. It's not often that I encounter fish that I haven't caught before so it was a pretty cool trip. Okay, onwards to the fishing ...
Fishing in the Los Cabos area is pretty typical right now for this time of year. It's a time of year that one should go with an open mind, rather than specifically targeting any one species. It will be like this now through the end of March, or first part of April.
The Striped marlin bite is a bit up and down, but they are there. One day its hot, just a few miles off of the Old Lighthouse, with the following day's bite being way out near the Jaime Banks. Most boats targeting them are averaging 2 or so in a trip, but several boats this past week got up to 5 of them. Although soaking live-bait and casting the same to surface fish accounted for most Stripers this past period, lures in the mackerel, dorado and bleeding mackerel colors worked as well. Most of these fish have been between 125 and 150 pounds, with some to 200 pounds.
Dorado-fishing is up and down somewhat, with no real areas producing more than others. Typically for this time of year dodos average 15 to 25 pounds and that's what's around now. I've had a few reports of some up to 40 pounds or so, but I doubt that they are that size at the moment.
I'm a bit disappointed in the Wahoo bit this winter. We usually see more of them, than what is being reported at this time. Perhaps people aren't targeting skinnies as much this year. We only had 3 caught this past week on our boats, all of which were about the same size, around 40 pounds a piece. The tuna bite has been hot at times, with boats loading up on fish from 10 to 25 pounds. Schools have been located between the Old Lighthouse, from about 5 miles out, to the Jaime Banks. There has also been some larger fish, to 50 pounds, found straight out from the point, 12 to 16 miles out. Offshore fishing on a whole has been concentrated further up and out on the Pacific-side during the first half of the day, shifting in closer as the late morning/early afternoon winds pick up. The breezes now are somewhat nippy so bring a jacket. Water temps are hovering around 70 degrees.
Panga fishermen have been getting in to the smaller schooling Yellowfin tuna, some Dorado, plenty of Sierra macs, Black skippies and Roosterfish. I can't remember when the last time was we had such a consistent run of Roosters throughout the winter ... and nice ones too, for this time of the year. They're averaging 10 to 15 pounds, with the odd one being landed at 30 pounds.
Surf-fishermen can get them all along the Pacific-side beaches now with top-waters like Klassic Poppers and Rangers. There are also concentrations of large jacks and Sierra available to shore-bound anglers as well. The top-waters will work on the jacks, large spoons for the sierra, unless you see larger ones, which there are some, at which time use the Rangers. Gulf-side spots near Hotel Twin Dolphin have good numbers of Bigeye trevally now, which can easily be caught with poppers. Guess what dudes, dudettes and bros, that's the comment for this week ... it is what it is and I am outa here!
CABO SAN LUCAS, MEXICO: BAJA ANGLERS, Cabo San Lucas, February 3, 2001, Grant Hartman, Reservations 888-588-3446. FISHING: Hi Folks, I was out yesterday with Peter Bowers of the Patient Angler fly shop out of Bend, Oregon. The rooster fishing had been good over the last few weeks, but had slowed down due to a cold front that had passed over Cabo the day before. By noon we had already caught a few roosterfish on the fly, but the fishing was really slow. Peter was debating going in early and hanging out on the beach, when all of a sudden havoc broke out when a huge school of hungry roosterfish hit the teasers. The roosterfish were on the bite! It doesn't get better than this, with roosters slashing the surface all around the boat. The hot action lasted for 2 hours solid with at least 20 roosterfish over 15 to 20-lbs hooked. We broke off quite a few roosterfish trying to get them in to the boat in a hurry, so we could hook up again. It was a good reminder for me that in this ocean you can never be sure what your day will hold for you, but if you don't give it a go, you'll never experience days like we just had.
Offshore fishing has really slowed down. The marlin bite off the light house is basically gone. The fish are spread out from the light house to Gordo banks. The cooler green water moved in 4 days ago, pushing the dorado and yellowfin tuna way south into the warmer blue water.
Inshore action is good for jack cravelle, sierra mackerel, and a few Cubera snapper.
SAN JOSE DEL CABO (LOS CABOS) FISHING REPORTS
ALL ARTICLES, REPORTS AND FISHING INFORMATION FOR SAN JOSE DEL CABO
SAN JOSE DEL CABO, MEXICO: GORDO BANKS PANGAS, San Jose del Cabo, February 4, 2001, Eric Brictson, Reservations 800-408-1199; Fax 619-447-4098; 011-52-114-21147. The month of February can be the time when there are strong north winds and just like clockwork they did pick up just as the new month started. In Baja this is typically when the winds can be the most relentless and it can directly affect the fishing action, as the water becomes cool and off colored, sending many of the tropical gamefish on a southern migration in search of warmer waters. Crowds of anglers are light, which has meant that the pressure on the fishing grounds is minimal. Out of San Jose del Cabo the panga fleets continued to account for excellent counts of yellowfin tuna, though this past week the bite did tamper off some due to cooler conditions. The water temperature dropped to an average of 69 to 70 degrees and the color was greenish through much of the region until about 20 miles out where it was blue. The most consistent action for the tuna and dorado have come from areas one to 5 miles offshore, with Punta Gorda and the Gordo Banks being the top spots. The supplies of live sardinas are plentiful and they continue to be the bait of choice for both the tuna and dorado.
Yellowfin tuna ranging from 15 to 70 pounds were being taken at a rate of up to 10 fish per boat, with most anglers catching at least several of them. The larger tuna were found on the Gordo Banks, though the bite was up and down, at times the fish would be seen feeding on the surface but were difficult to hook. There were also large schools of skipjack that kept anglers busy. Live sardinas proved to produce the majority of hook ups, techniques being to slow troll or drift fish while chumming. In recent days there was good action found later in the morning for the tuna close off of Punta Gorda, as the fish seemed to come up to the warming surface temperatures.
Counts on dorado were typical for this time of year, with them being caught at a ratio of about one per boat. The ones that were found weighed up to 20 pounds and were mixed in with the yellowfin tuna. Other action included some amberjack and pargo being taken off of the rocky bottom structure on yo-yo style iron jigs, these fish averaged about 10 pounds and provided some quality fillets.
Along the shoreline there was the option of trolling for a mix of sierra, roosterfish and jack crevalle. The roosters averaged less than 10 pounds, several that were caught and released weighed up to 20 pounds. Another rarity was a couple of dorado that were caught while trolling live bait right in the surf line.
LA PAZ FISHING REPORTS
ALL ARTICLES, REPORTS AND FISHING INFORMATION FOR LA PAZ
LA PAZ, MEXICO: JONATHAN ROLDAN'S TAILHUNTER ADVENTURE SERVICES, La Paz, February 5, 2001, Jonathan Roldan, Tel 626-333-3355; Fax 626-333-0115; Pager 323-349-8111; Message Pager 877-310-7734. Well, amigos, they're back. After a hiatus of about 10 days, we've got yellowtail back in Muertos Bay! Well, it's not EXACTLY the same. Our captains and clients are joking that now, instead of being 100 yards off the beach, they are now 200 yards off the beach! It was somewhat hard to get a read on this school of fish because for almost two weeks, we didn't have many fishermen and those that were here were targeting other species. However, it seems the yellowtail bite is back for whatever reason. Fish are that scrappy 10-15 pounder with the occasional toad going over the 20 pound mark. These are small fish by La Paz standards, but wow, they're alot of fun on flylined sardines and light tackle! Bait still tends to be on the small side so smaller hooks are the choice these days. In addition to the yellows, if the guys are getting cut off, it's usually because a bunch of sierra are on the area. Actually, there were alot of sierra around this week necessitating the use of light wire or circle hooks. The problem, however was that the yellowtail won't eat the wire and unless you know how to use the circle hooks properly you're going to miss some bites. Therefore, the anglers have to choose which species to target! Either one makes great eating.
As for other species, cabrilla (seabass) and the occasional dorado also help round out the fish counts. We haven't seen many tuna in the usual spots perhaps because the yellowtail are so numerous that they've torn up the bait supply. However, there seems to be a jag of tuna at the Cerralvo Island. It's hard to know because most anglers don't go past the great yellowtail fishing in the bay. Nevertheless, whenever one of the pangas has broken away for something different, they bump into a nice school of tuna at south island with fish going 15-20 pound with one or two dorado. It has been windy in La Paz at times, but the winds are not affecting the Muertos/Arenas area very much so conditions have been pretty good. As a side note, Aero California has extended their time period for reduced airfares to La Paz until Feb. 19 if the ticket is used before April 30th. Fares are almost $100 cheaper so check with your travel consultant.
LORETO FISHING REPORTS
ALL ARTICLES, REPORTS AND FISHING INFORMATION FOR LORETO
LORETO, MEXICO: NOTES FROM CAPTAIN JUANITA'S LORETO. "You all must think that our life is one big fun adventure after another, but I must tell you that it just isn't so. Since I have moved to Loreto, I have been working harder and more hours than I have ever in my life. I also must tell you that it is absolutely worth it! When Ty and I do get to take some time out to play, we go for it!
"Our latest adventure includes of a new form of travel for us--ATV's.
"At 8:30 in the morning, Ty and I climbed aboard the ATV along with the others and with Ty at the wheel and me hanging on for dear life we took off in a puff. The four vehicles traveled along the beach north of Nopolo for a couple of miles winding through the estuaries and sand dunes. We reached Highway 1, crossed over it and headed up the dirt road towards the mountains and Primer Agua. The views were absolutely picturesque and the uninhabited canyon wash we followed marveled us all by it's abundance of jungle-like foliage that grew naturally right out of the desert floor. What a contrast to the harsh desert cacti and shrubbery that surrounded it!
"Our hosts tromped up to the "jefe" ranchero and announced who we were and that we would like to walk through their home and hike up to the waterfall that supposedly existed behind this dilapidated ranch. The ranchers were all smiles and warmth. They showed us the way through their palapa and on to the trail behind.
"We followed an old palm tree forest amidst a sandy wash and discovered a hidden secret at the end--a huge crystal clear pool of water nestled between two rounded out walls of rock that was fed by a waterfall! We couldn't believe our eyes! It WAS true. If it weren't winter out with a chilly breeze, we all would have been swimming in the pool within minutes. It was a secret hidden paradise pool for sure! What a spectacular find right off the highway a few miles! Who would have thunk?!
"When we returned the rancher, Antonio, had a huge block of goats cheese waiting for us. He whipped out a knife and began slicing pieces off for us. This had to be some of the best cheese I ever tasted! Our hosts so enjoyed the cheese that they bought the block. You won't believe what they paid for it--10 dollars for a block that was approximately 5 pounds! This was truly the old-fashioned Baja style hospitality at it's best.
"We finally bid our farewells, and moseyed on our way back down the wash, turning off at the entrance to Primer Agua. If you have never been to Primer Aqua, it is just 7 kilometers off the main highway and is worth every bump in the road to get there.
"Also, you all have to come down to Loreto just to go to "EL TASTE" Restaurant!! We found the BEST new restaurant in town. This place will be hard to beat anywhere, much less Loreto. El Taste has a large menu with the largest T-bone steak you might ever have and on top of that, it melts in your mouth! El Nido, move over! Last night we were 5 people large and all ordered steak or seafood (including my lobster plate) and received a bill for approximately $55.00! And I didn't even tell you that the proprietor, Mario, served us a flaming brandy and Kahlua flan for dessert!"
LORETO, MEXICO: ARTURO'S SPORT FISHING, Loreto, February 7, 2001, Arturo Susarrey, Reservations Tel 011-52-113-50766; Fax 011-52-113-50022. The last 2 weeks we had very bad weather, with a lot of strong north wind. This weather made fishing difficult. Today we could send some boats fishing and the boat that came with the most fish had 11 yellowtails, the biggest one was 30 lbs. They caught some cabrillas and 1 gouper. El Pulpito, 30 miles from Loreto, is the best place to catch all of these fishes. Today is our first day without wind. This means that the fishing will be better in the next days. The temperature is 75-80F. and water is around 70F.
LORETO, MEXICO: EL FUERTE SPORT FISHING, Puerto Escondido, February 7, 2001, Ty Miller, Reservations Tel 714-775-6658; Fax: 714-755-3501; Loreto 011-52-113-30863. Hola Amigos. Northerly winds continued to blow all of last week and even the cruise ships that have been pulling into Puerto Escondido have been having a heck of a time navigating this huge sea state! Good news is that it just layed down today and it feels almost like a mild summer day out! I'm heading up to the States this week for a quickie so the local boys here out of Puerto Escondido are going to have to pick up the slack while I'm gone. Let's hope for a good report when I return this weekend!
No report on the bait situation due to the Northerly winds keeping everyone off the water. I doubt there was any change at all based on how productive it's been so far!
Well, it's blown on and off now for the last two weeks and, like I said, finally laid down today. I sure hope this weather holds for a while so we can put some fishermen on the water and get you guys current and up to speed on the fishing conditions here! Hasta!
Air Temp, 80! Water Temp, 65. Winds, afternoon breezes, Seastate, calm.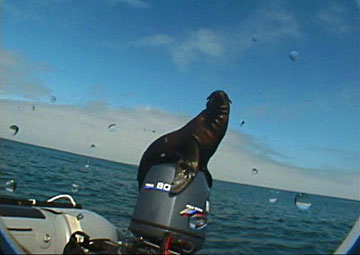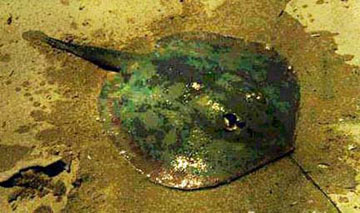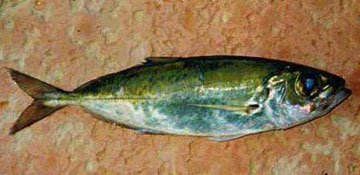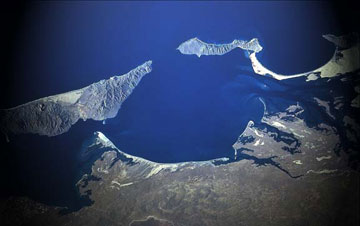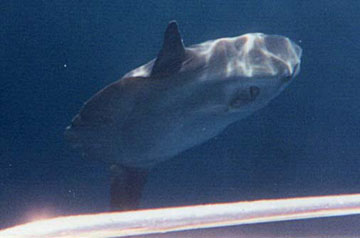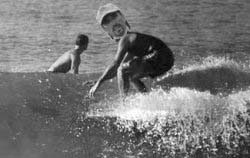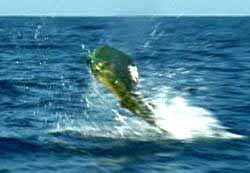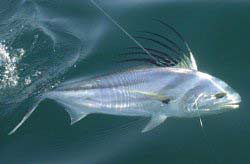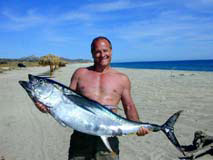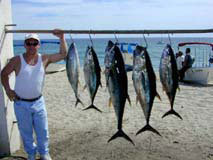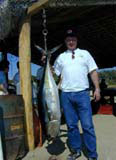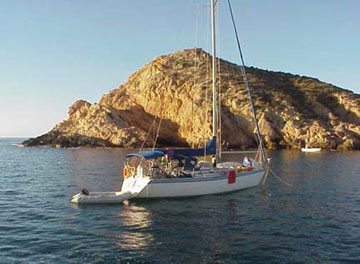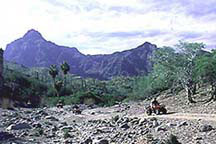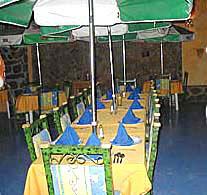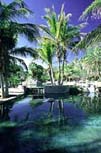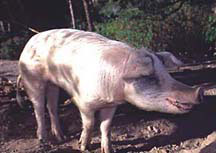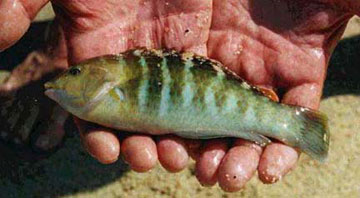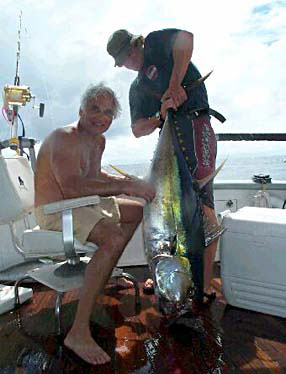 Baja coastal fishing reports and articles.
Ensenada fishing reports and articles.
Puerto Santo Tomas fishing reports and articles.
Erendira fishing reports and articles.
San Quintin fishing reports and articles.
Magdalena Bay fishing reports and articles.
Cabo San Lucas fishing reports and articles.
San Jose del Cabo (Los Cabos) fishing reports and articles.
East Cape fishing reports and articles.
La Paz fishing reports and articles.
Loreto fishing reports and articles.
Mulege fishing reports and articles.
Santa Rosalia fishing reports and articles.
Bahia de los Angeles (L.A. Bay) fishing reports and articles.
San Felipe fishing reports and articles.
Rocky Point (Puerto Penasco) fishing reports and articles.
San Carlos (Sonora) fishing reports and articles .
Mazatlan fishing reports and articles .
Puerto Vallarta fishing reports and articles.
Ixtapa Zihuatanejo fishing reports and articles.
Huatulco fishing reports and articles.
Cancun fishing reports and articles.
Mexico coastal fishing reports and articles.
Mexico Fishing Home Page < Mexico Fishing News Archives < Fishing Report