On the calmer days, when it was possible to fish the Gordo Banks comfortably, anglers did find larger tuna, they were striking on both live sardinas and chunk bait, many fish weighed in the 40 to 60 pound class and several topped the 80 pound mark. These bigger yellowfin were not as numerous as the medium sized ones inshore but most pangas that did concentrate efforts on the Banks came in with at least a couple nice tuna. With cooler water now moving in, that has not made it easy to find dorado, but fish averaging 10 to 20 pounds are being taken daily at a rate of one or two for every couple of boats. They were spread throughout the region, but in recent days it seems that more of them are being found further offshore by the boats targeting marlin, hitting on medium sizes trolling lures and then once located on the live bait. Each week now there are more striped marlin showing off of San Jose, though they proved to be a little tight lipped during the full moon. The lack of larger live bait was a problem for the fleets out of San Jose, hopes are that schools of mackerel with soon move into the area. The coming months are when the majority of the better surface action for marlin is found on the Sea of Cortez side of the Penninsula and with the numbers of tailing fish now being spotted it seems like that some serious striper action is about to break loose.
In other mainland Mexico and Baja fishing action this week:
ENSENADA FISHING REPORTS
ALL ARTICLES, REPORTS AND FISHING INFORMATION FOR ENSENADA
ENSENADA, MEXICO: LILY FLEET, Ensenada, February 11, 2001, Sammy Susarrey, Reservations Tel/Fax, 5 to 9 p.m., 011-52-617-46747; Cell 011-52-618-67485. Okay, we got 3 yellowtail 12-15 pounds at Punta Banda. We were bottom fishing and we saw a bird working one mile outside the rocks. We got dos pescados on Tady 45s, sardine colors and purple-and-black. The fish were moving very fast and went down as soon as they felt the noise of the boat. Also today we got 3 lingcod in medium sizes and several medium rockcod, also a lot of miscellaneous fish. The weather was cool but flat and clam. Water temperature 59 degrees. The commercial fishermen have been getting nice big salmon gropers at Maximino Reef.
February 12, 2001-- Today was wonderfully sunny and calm. We fished at Ensenada for half a day on the Lily with 2 anglers. Yellowtail still around to the south of Todos Santos Island. We only got one 12-pounder, which was funny because the fish were travelling very slow and we crossed the jigs in front of them but they didn't hit. The fish we got was full of medium-sized squid, and it looks like they are feeding at night. Outside the island, whitefish and snappers have been hitting well. Also a few lingcod. Water temperature is 59 degrees and we are using frozen squid and some mackerel caught in the morning before we go out.
February 13, 2001-- Last night we had very strong rain and wind. The wind is still blowing very hard with white caps and a lot of swells around Todos Santos Island. It's going to be good for surfing as soon as the bad weather leaves. I am hoping the yellowtails we saw around Punta Banda and Todos Santos Island have not left. They were in large schools.
SAN QUINTIN FISHING REPORTS
ALL ARTICLES, REPORTS AND FISHING INFORMATION FOR SAN QUINTIN
SAN QUINTIN, MEXICO: PEDRO'S PANGAS, San Quintin, February 12, 2001, Pete Hillis, Reservations 888-568-2252. Weather this weekend has been beautiful. Seas have been calm, with water temperatures in the high 50's. Air temperatures during the day have been around 70 degrees, which is nice. However, in the evenings, be sure to have your jacket available. When the sun goes down, it is extremely cold.
Fishing with us this week were Rich Shari (Long Beach, CA), Willie Reeves (Corona, CA), and Bob Stasiak (Bellflower, CA). They got limits of rock cod and white fish along with 2 yellowtail (12 to l5 lbs.) on blue/white jigs.
Buck Fryes (Chino Hills, CA) and Stein Cozad (Costa Mesa, CA) came down to fish at San Quintin for bonita, bringing with them light tackle with 6 lb. test. As luck would have it, they were skunked on the bonita but hooked a 20-lb. yellowtail using that same equipment. They rounded out their catch by bringing in some rock and whitefish.
The yellowtail were all caught at the 15 fathom spot using blue/white jigs and chrome jigs, and the rock cod and white fish were taken on the 240 spot.
One private boater stayed at the 15 fathom after our boats departed and brought in 10 yellowtail (12 to 15 lbs.).
MAGDALENA BAY FISHING REPORTS
ALL ARTICLES, REPORTS AND FISHING INFORMATION FOR MAGDALENA BAY
MAGDALENA BAY, MEXICO: BAJA ON THE FLY, San Carlos, February 14, 2001, Gary Graham, Reservations Tel 800-919-2252; Fax 760-746-7260. Temperatures: Clear with strong wind in the afternoons with a 69-degree high; low 55. It's windy. TUNA--Still a few hanging around. ELLOWTAIL--Most of the action near the bottom at the entrada. CORVINA--Not much going on. SNOOK--A few smaller fish near Devil's Curve. HALIBUT--the best action near the shore by the sand dunes on Magdalena Island. QUICK COMMENT--Unseasonably cold with some wind kept all but the most dedicated anglers on the beach this week.
CABO SAN LUCAS FISHING REPORTS
ALL ARTICLES, REPORTS AND FISHING INFORMATION FOR CABO SAN LUCAS
CABO SAN LUCAS, MEXICO: PICANTE FLEET, Cabo San Lucas, February 14, 2001, Sergio Cortes, Reservations Tel 011-52-114-32474; Fax 011-52-114-35969. Striped Marlin fishing is average at the moment. Yellowfin Tuna have been averaging good numbers and good sizes too. The Pacific Ocean seems to be the best way to go. Some Swordfish have been spotted also. Blue skies throughout the day and cold mornings.
Water temperature, 68-71.5. Air temperature, 73/52. Humidity, 67%. Wind, 9-12 knots (Pacific), 10-14 knots (Sea of Cortes). Fleet production (6 boats): 6 Striped Marlin, 9 Dorado, 10 Tuna & 1 Mako. Hot spots: 15-30 miles off Los Arcos (Pacific Ocean). Luckiest boat: Picante Expresso (31' CABO). Captain: Eulogio Zumaya. Angler: Gene Hartsell. Production: 2 Striped Marlin, 140-160 lbs.(both released) & 1 Dorado.
CABO SAN LUCAS, MEXICO: FLY HOOKER SPORT FISHING, Cabo San Lucas, February 11, 2001, Capt. George & Mary Landrum, Reservations Tel 011-52-117-01271; 011-52-114-87452. WEATHER: this was an interesting week, because the wind never was able to decide which way to come from. The beginning and end of the week were very calm days, but Tuesday through Friday, the wind shifted direction and power every night. Wednesday, it blew strongly from the Northwest and many of the boats returned early. Sunday, it looked like a mirror out there! Temperatures remained comfortable with the highs in the 70's and lows in the high 60's. A slight sprinkle of rain on Saturday spotted the windshields and midweek we remained overcast.
WATER: Cool with temperatures ranging form 68-74 with mostly clear blue water except for close inshore on the Pacific side. There has been a large area of warmer water just south of the Cape for the last two weeks, where it has been in the low 70's and at the beginning of the week we had those temperatures out to 5 miles on the Pacific. The water cooled off, but the Sea of Cortez side has stayed about 70-72 degrees up to about 3 miles short of Gordo banks. Mid-week the water was confused with the excellent conditions one day and the wind switching around and revering the next.
BAIT: Mostly Caballito for larger baits at $2.00 each. No reports on sardines locally. I am not sure of their availability or cost in San Jose this past week.
BILLFISH: The bite was good at the beginning of the week with most of the boats getting shots at up to a half dozen fish a day and hooking one or two. As the week progressed the bite dropped off to the point that on Sunday, you were lucky to find a fish that would show any interest. They are still out there, but mostly feeding all night on this full moon. Sizes have been getting a bit larger and we were seeing more fish in the 130-180 pound range than we were last month. Hopefully the bite will pick up in a few days.
YELLOWFIN TUNA: early in the week it was hard not to catch a Yellowfin Tuna! There were porpoise everywhere and getting 20-30 per boat was common. Sizes ranged from footballs to 80 lbs with many in the 30-40 pound range. Mid- week a few boats found a dead whale floating about 30 miles out and for several days this area was subjected to some intense pressure. On Friday the fishing finally started to slow down and boats were reporting seeing Purse Seiners working within the 50-mile limits. Many of these boats were in the Gordo Banks and San Jose areas. When they were biting, most any type of lure was working, but favorites were 6" feathers on zucchini, pink/white and of course purple/white. Cedar plugs accounted for quite a few, as did Marauders. Larger fish were caught on live bait dropped deep ahead of the traveling schools. Chunking on Gordo Banks also worked well on the larger fish.
DORADO: Steady, but not red hot by any means. The fish being found range in size from 10-30 pounds and while many of them were caught near the dead whale, most of these were found near-shore. Slow trolling live baits seemed to work best and a few boats were able to get 3 or 4 fish this way.
WAHOO: The dead whale produced a lot of Wahoo on the second day, but more were lost than were caught. Some of the boats trolling Marauder lures at San Jaime for tuna were able to do the Wahoo tango and the fish caught were in the 20-35 pound class.
INSHORE: Small Roosterfish, a few sierra, lots of Needlefish and Bonito. Scattered Dorado and Yellowfin Tuna and an occasional Marlin off the Lighthouse. The start of the larger Pargo bite was this week's production inshore. Prevailing methods have been the use of the slow trolled live bait with a few boats concentrating on drops and peaks and jigging with iron. Oh yeah and a few nice Yellowtail are starting to be caught.
NOTES: Lots of whales coming through now, Purse Seiners at the Banks, large Pargo on the points (use small live baits). This time of year, book your boat from a reputable company prior to coming down, that way you can avoid the disappointment of not getting the size or quality of Charter you are looking for. Avoid booking locally from anyone without an office or a license. Protect yourself and your money! A bargain is not always the way to go!!!
CABO SAN LUCAS, MEXICO: FLY HOOKER SPECIAL REPORT FOR FEBRUARY 5, 2001
This is the second day of fishing for Bill, Don, Pat and Rich. Having had a lot of fun with tuna yesterday, they decided to go for some inshore fishing with light tackle today. The water on the Pacific side was a little off color and the fishing was not exactly red hot, but they were able to catch and release 3 hard fighting Jack Crevalle of 'huge' size according to the guys. Juan said the Jacks were about 20-25 lbs. If you have ever caught a jack of this size before you know how much fun they can be! They also caught 2 sierra and 8 Skipjack.
With the fishing slow inshore and no roosterfish caught the decision was made to head offshore in search of a Marlin. About 3 miles out they had a Dorado hook up on Don's 15-lb. outfit. This Dorado was not a small one and Don fought the fish for 45 minutes, receiving a steady stream of comments form everyone else on what he was doing wrong! The rod he was using was a 20 year old spinning 2-part rod and it performed very well until the end of the fight. As Juan finally was able to gaff the Dorado, the rod broke! As Don said afterwards, at least the rod died an honorable death. Juan got the fish in the boat just in time. One other Dorado was spotted following the fish, but it was not enticed to eat. They decided to continue working the area in hope of more Dorado, but that was it for the day. They are going to try again on Wednesday and I will let you know how it goes then. Until tomorrow, Tight Lines from the Fly Hooker Crew.
CABO SAN LUCAS, MEXICO: FLY HOOKER SPECIAL REPORT FOR FEBRUARY 6, 2001
Margaret O' Brien booked the Fly Hooker for a day of Marlin fishing. Margaret runs a tackle shop in New Jersey, and she invited a couple who are customers, and in Cabo at the same time to join her. Her son Robert was also supposed to join in the adventure, but was called home to San Diego by his boss at the restaurant where Robert is the Head Chef. So with Margaret, Pam and Mark aboard, they decided to go out and have fun, try different methods and be happy with whatever happened, in the meantime praying for marlin!
Knowing that the tuna been biting early they decided to try for them first. Out 18 miles they found porpoise with tuna mixed in. Working the fish hard, they began to hook up. Mark somehow managed to loose the first two but they ended up with 5 Yellowfin tuna from 15-25 lbs. Pam caught the biggest one and was very proud of it. The bite slowed down and they left the fish to see if they could find some larger ones. They looked for an hour with no success and Mark told Juan and Manuel that they would not mind trying some inshore fishing. The pointed the Fly Hooker towards shore and put three live baits, slow trolling back in. About 3 miles out they had a Striped Marlin come in and eat one of the baits. This fish was Mark's and he began to fight it right away. Almost as soon as he began his fight another Marlin appeared and inhaled another bait. This fish was assigned to Margaret and eventually she and Pam both shared the honors of fighting the fish. Mark's Marlin was the largest and after fighting almost 50 minutes he was able to bring the fish, estimated by all on board to be about 175 lbs, to the side of the boat for tag and release.
Margaret and Pam had been alternating the honors on their fish and shortly after the release of Marks fish Juan was able to grab the leader on this one, estimated at 140 lbs. This was the 6th time the Marlin had been brought near the boat and it chaffed the leader thoroughly. When Juan finally was able to hold the leader and begin bringing the fish close enough to tag, the leader broke. It counts as a caught and release and the Fly Hooker returned to the Marina flying 2 Marlin flags in addition to the Tuna flags. One other Marlin appeared during the fight with the other fish, but they were unable to hook it up. Thanks, Margaret, we were happy to have you, Mark and Pam aboard the Fly Hooker. Sorry your son was unable to go. You'll have some stories to tell him next week! We hope to see you again and until then. Tight Lines, from Mary, George, Juan and Manuel, the Fly Hooker crew.
CABO SAN LUCAS, MEXICO: FLY HOOKER SPECIAL REPORT FOR FEBRUARY 7, 2001
We have the De Vito gang on board the Fly Hooker again today for their third day of fishing. Today they are out for the Marlin. After hearing about the two Marlin the Fly Hooker released yesterday, they had high hopes. The only fly in the ointment is the full moon, so they have their fingers crossed. Also the wind blew all night and it still blowing from the North this morning. They headed out to the Pacific side off of the lighthouse, the same general area they found the fish yesterday. A lot of boats were working the area and with the wind blowing the way it was, the ability to drop bait deep and drift with it was out of the picture. Juan and Manuel tried slow trolling with live bait. They spotted fish, but none were interested in eating. Finally they resorted to trolling lures and had one Marlin get aggravated enough to attack. This fish was fought for about 10 minutes before it managed to toss the hook. That was all the action for the day, but perhaps tomorrow will be different and the winds will settle down. The guys went ahead and booked for tomorrow so now will be fishing 3 days straight and a total of 5 days with Juan and Manuel aboard the Fly Hooker. Until tomorrow, Tight Lines from the Fly Hooker crew.
CABO SAN LUCAS, MEXICO: FLY HOOKER SPECIAL REPORT FOR FEBRUARY 8, 2001
The De Vito gang is at it again today. They did their best to make up for yesterday! The wind blew hard all night and was still blowing hard when we met them at the dock. After a discussion with Juan and Manuel, they decided to head up the Sea of Cortez and try inshore where the water would be more comfortable than yesterday. If the wind dies later on they will go offshore and look for the Marlin. Juan and Manuel worked the Fly Hooker up towards San Jose and they ran live bait slow and close in to catch 3 nice Jack Crevalle, not as large as the other day, but still respectable at 18-20 lbs. A very nice 20 lb. Yellowtail was nice surprise fish. The water is not really as cool as these fish like. Don was the lucky angler on that one! They also managed to catch 2 Sierra and one very small Roosterfish along with a few Skipjack.
About 9:30, the wind died down and they headed offshore to look for Marlin, with only 2 live baits left! About 12 miles outside Palmilla, they started spotting Marlin and the second one they tossed bait at was hungry! Everyone got a chance to fight this fish during the 65 minutes it took to get it to the boat, tagged and released! During the fight, several other Marlin were spotted swimming nearby. Immediately on the release of the co-opted fish, Manuel ran the Fly Hooker over to one he had been watching and Juan tossed a live bait to it. Again!!! All right and this time Don was the angler. This fight was only 18 minutes because the fish had tail wrapped itself, but it came in alive and was tagged and released. That was the end of the action for the day, no more live bait left!!! Sure hope the fishing is as good tomorrow. I'll let you know! Until then, Tight Lines from the Fly Hooker Crew.
CABO SAN LUCAS, MEXICO: FLY HOOKER SPECIAL REPORT FOR FEBRUARY 9, 2001
This is the 5th and final day of fishing for the De Vito gang aboard the Fly Hooker. They said this morning before leaving the dock that about the only fish they haven't caught on this trip was Swordfish and Wahoo. They did not catch these fish on the last day either so they will have to wait until next year. After not much discussion they had back to the same spot they had so much fun at yesterday, this time with more bait! The Fly Hooker is headed towards the Palmilla area on the Sea of Cortez. That is where they found all the Marlin action yesterday. Unfortunately by the time they got to the area, the wind changed direction and the water was very rough. The fish had also moved and even though they spent the day searching, all they were able to get in the boat was a Dorado and a Needlefish. They lost one more Dorado close to the boat. A slow day with the rough water is not the way they wanted to end the trip, but they did have a great time and catch a lot of fish over the course of the week. Thanks Guys, we all look forward to having you back again next year on your annual trip. Tight lines, from Mary, George, Juan and Manuel, the Fly Hooker crew.
CABO SAN LUCAS, MEXICO: FLY HOOKER SPECIAL REPORT FOR FEBRUARY 10, 2001
Today's group fishing aboard the Fly Hooker would like to catch a Marlin. Cliff Young, his son, Mike are with their friends Jess and Lee. Mike and Jess run fishing charters out of Sitka Alaska. Jun and Manuel took the boat to the ridge off the lighthouse. They slow trolled and deep dropped live bait. They had one fish on for a short time, but he got away. A while later they got one to hook up and stay hooked up. Juan said the fight was only about 15 minutes on the estimated 120 lb. striped Marlin. The experience of the angler was obvious to him!!! The Marlin was tagged and released to fight again another day. With the target of the trip taken care of, they headed offshore in search of the Tuna. Manuel spotted Porpoise and they worked them for a while with no luck. As the wind was blowing like crazy and the seas very rough, the guys decided they had had enough for the day and headed in early, before anyone got seasick. They had a great time and thanked Juan and Manuel for a great trip. Hope we get to fish with you again soon. Until then, Tight Lines, from the Fly Hooker Crew.
CABO SAN LUCAS, MEXICO: FLY HOOKER SPECIAL REPORT FOR FEBRUARY 11, 2001
Today anglers on the Fly Hooker got off to a bit of a late start, not showing up at the boat until 7 a.m. They walked to the Marina from Pedregal after they woke up late. Mar and his friend were looking forward to a day on the water and really wanted to catch fish. They went out on a Panga on Friday and caught a Dorado, now a Marlin or tuna would be nice. Juan and Manuel did their best, but out of the 5 Marlin Juan said they saw none showed any solid interest in the bait. One Marlin grabbed the bait, but did not hook up. Later they tried for tuna. Juan said the area they worked had nice 80 lb. Tuna feeding; he could see them come clear of the water now and then. They hooked one and fought it for about 2 minutes before the hook pulled loose. No fish for the day, but the water was in good condition for a change. I guess the fish didn't come out to play today in the calm waters. The boats in Cabo caught very few fish today. Perhaps it was something to do with the moon-phase. Anyway, we hope next time you guys have better luck and until then, Tight Lines from Mary, George, Juan and Manuel, the Fly Hooker crew.
CABO SAN LUCAS, MEXICO: PISCES FLEET, Cabo San Lucas, February 8, 2001, Tracy Ehrenberg, Reservations Tel 011-52-114-31288; Fax 011-52-114-30588. BILLFISH: Rather an up and down week, with some very slow days and then some good days. We had a big moon most of the week, culminating with a full moon on February 8th, which was one of the reasons we had such slow marlin fishing. Combined with this big moon, we also had unpredictable weather, some day's cloudy, windy and rough seas, other days completely calm. Despite all this we did have a total of 19 striped marlin released this week and an eighty percent overall catch success rate for all species combined. Our top anglers this week were from the San Francisco area: Mike Heiner, Steve Corono and Dave Philips, they were very fortunate to release three striped marlin on February 5th, aboard "Tracy Ann", as well as boating a 69 lb. wahoo. Gordon and Doris Swift from Ft. Worth, Texas, were also very pleased to release two stripers aboard Adriana, this same day and to land three yellowfin tuna also. On some days boats reported seeing up to seven marlin, but couldn't get them to bite. Nearly all the marlin preferred live bait. As the moon size decreases and the weather stabilizes we expect the striped marlin catches to increase rapidly.
OTHER SPECIES: Yellowfin tuna were the number one catch in Cabo this week, but even they were not a sure thing every day. Boats caught anywhere from one to ten, ranging in size from 15 to 30 lbs, with the occasional fish, making the 50 lb. mark. Assorted lures, plugs, feathers and bait worked on the tuna. Scattered amounts of dorado in the 15 to 35 lb. class, taking lures, mostly picked up whilst trolling. Some wahoo, in the 40 to 60 lb. class. Inshore lots of skipjack and some nice sierra getting up to 12 lbs. LOCATION: The Old Lighthouse, 3 to 16 miles offshore and San Jaime. WEATHER CONDITIONS: Mixed, mostly cloudy, some sunny days, seas more choppy than calm. AVERAGE WATER TEMP. 69 F. BEST LURES: Live bait, bleeding mackerel type lures.
CABO SAN LUCAS, MEXICO: REEL EASY SPORTFISHING, Cabo San Lucas, February 13, 2001, Mike & Renee Hebert, Reservations/Fax 011-52-114-33579. Hola Gene. Captain Alvaro Gastelum of the Sea u Later and Captain Tony Gutierrez of the El Chilito reported Yellowfin Tuna in large numbers and a pretty good bite for the Striped Marlin. Totals for the week were 41 Yellowfin ranging from footballs to 50 lbs. being caught mainly on the old faithful cedar plugs and 5 Striped Marlin on live bait, from 130 to 160 lbs, 4 of which were released. The Stripers are still out there in numbers, but last week took a little hunting to produce. All action was in the Pacific. Weather was great and seas were calm with water temperatures averaging 72 degrees.
EAST CAPE FISHING REPORTS
ALL ARTICLES, REPORTS AND FISHING INFORMATION FOR EAST CAPE
EAST CAPE, MEXICO: BAJA ON THE FLY, Buena Vista, February 14, 2001, Gary Graham, Reservations Tel 800-919-2252; Fax 760-746-7260. TEMPERATURES: High of 68 with a low of 56. STRIPED MARLIN--Fair amount of fish for this time of year - YELLOWFIN TUNA--Best bet is still up toward Punta Pescadero and Cerralvo Island - DORADO--You don't have to go very far. There's good fishing around the anchoring buoys in front of the East Cape hotels. ROOSTERFISH--Good fishing along the beach when the wind subsidess. ACK CREVALLE--A few mixed in with the roosters and sierra along the shores. BARRILLETE OR MEXICAN SKIPJACK--Light catchess. PARGO AND CABRILLA--Best bet is the rock structure between La Ribera and Punta Coloradas. OFFSHORE: Fair catches of tuna, dorado and a few marlins. INSHORE: Best action still dorado, a few yellowtail and tunas. BEACH: The last few days have been great with little wind and a good showing of roosters and jacks in front of RBV and also near Rancho Leoneros. QUICK COMMENT -The wind finally quit for a few days and the fishing immediately improved.
EAST CAPE, MEXICO: RANCHO LEONERO, Bahia de Palmas, February 10, 2001, John Ireland and Roy Baldwin, Reservations 800-646-2252; Hotel 011-52-114-10216. Typical winter conditions, with daytime highs in the upper 70's, cool evenings in the mid 50's, with 2 windy days during midweek and water temp 67-70. Green cooler water on the Pacific side of the peninsula has pushed the game fish into the Sea of Cortez early this season. Lots of mackerel in the water is also helping the bite. The roosterfish bite is on, early this year, with large schools of fish averaging 15 lbs. just off the beaches at La Ribera, taking live mackerel. It's apparent that the roosters are biting year 'round. Striped marlin abound from just offshore to about 10 miles out, from directly in front of Leonero throughout the north Palmas Bay, with nearly every boat hooking up on slow-trolled live mackerel. Lots of small dorado averaging 8 lbs. are being taken throughout the bay, with the fish concentrated under large floating patches of sargasso weed, taking mostly live mackerel. Inside fishing was producing pargo, jacks and roosterfish, all actively biting along area beaches.
Jim Nardulli of Denver, CO, while fishing 2 days on Leonero superpangas, released 2 striped marlin, took limits of dorado and 11 roosterfish to 30 lbs.
LA PAZ FISHING REPORTS
ALL ARTICLES, REPORTS AND FISHING INFORMATION FOR LA PAZ
LA PAZ, MEXICO: JONATHAN ROLDAN'S TAILHUNTER ADVENTURE SERVICES, La Paz, February 15, 2001, Jonathan Roldan, Tel 626-333-3355; Fax 626-333-0115; Pager 323-349-8111; Message Pager 877-310-7734. Hola Amigos, Pescadores & Pirates! Just back from a super week in Seattle at the ISE Fishing/Hunting Show so a big welcome to our new readers and hat's off for being such great hosts in a really fun city. Just one thing... What was up with the snow? Sheesh! I was only prepared for rain! However, out of my group, I'm the only one with enough brains to bring a jacket and long pants. My other amigos only had shorts and they were scrambling off to Sears to buy sweats and sweaters! Still, it was a great time and you have the best clam chowder, oysters, and my new favorite beer...Mac & Jack's African Lager. I rarely drink, but that's some tasty stuff!
Anyway, for my regulars, if you've never been up to Seattle, give yourself a treat. I first visited the area several years ago before moving to Baja to test some kayaks for my fleet. I had forgotten what a great city it was. It was funny insofar as when folks walked by the booth, most had heard of only two things...Marlin and Cabo San Lucas so it was fun "educating folks." As mentioned, it was raining and snowing and everyone was bundled up. We were one of the few Baja booths and the only La Paz booth. They would walk by our booth and we have giant posters of smiling people in barefooted and in shorts and gals in tiny bikinis fishing. We also had Mike Fowlkes' Inside Sportfishing video playing that has 4 gals in thongs fishing off Las Arenas/Cerralvo Island. We'd yell out that the water was "90 degrees!" as people walked by. They'd see the video and the booth and it would stop them in their tracks! Lots of fun and great way to meet new friends!
Anyway, let's get to the fishing...
I was wondering how this cold and wet snap was going to affect our bite in La Paz. I'm currently in my Los Angeles office, but talked to our beach manager and he said it was a bit overcast, but warm and generally flat calm without much wind. Even more, that yellowtail snap we've had just broke out even bigger. That's right! In what is turning into the best yellowtail bite in recent memory those firecracker 15 pound forktails in Muertos Bay suddenly grew up! Wow! Voila! Almost overnight, the big mo's came on. Had one boat earlier in the week rack 7 yellowtail up to 35 pounds all within stone's throw of the beach! The yellowtail have been averaging 25-30 pounds! That's ALOT of hamachi for you sushi lovers! Anglers are taking them on flylined sardines (that means basically using a hook without weight for those of you who don't know). Stick a bait on the hook and drop in water. Instant yellowtail!
As for the tuna, they are still over there at South Point at Cerralvo Island. It's not really worth it to go over there on the windy days and especially with such good fishing right inside the bay. However, every now and then, one of the pangas powers out and it seems there's a pretty co-operative school of yellowfin there with fish up to 25 pounds. It will be interesting to see if this nice jag of a winter bite continues.
As for bait. . well, still a bit smaller than I'd like, but good hook-bait nonetheless. Therefore, as I mentioned, if you're coming down, put a few of the smaller #6 and #4 and #2 live bait hooks in your tackle box.
A few other things to mention:
Aero California's deadline to reserve tickets to La Paz ends on Feb. 19th and the tickets must be used before April 30th. However, it looks like after the 19th, another special may be looming. We'll keep you posted.
In a related matter, Alaska Air has stopped flying once again to La Paz. However, for those of you who can find better air to Cabo San Lucas, we have a special discounted shuttle to pick you up and return to Cabo in an air-conditioned van or suburban with an English speaking guide and stops to visit either Los Barriles or Todos Santos. Total cost is only $25 one-way. It's a deal!
Our next show is at the Long Beach Fred Hall show. It's the largest fishing show in the West and takes place from March 7-11th. We then move our circus to Phoenix for the ISE show from March 22-25. C'mon down and visit if you can.
Finally, we have our Panga/Cabrilla/ Yellowtail trip on April 17-21st for 5 days, 4 nights, 3 days of fishing and instruction with all meals, taxes and tips included. We still have availabilities. Don't worry if you're a single. One of my best amigos had to drop out so I have someone to match you up with. It'll be a great time. Last year, we got tuna, dorado, wahoo, pargo, cabrilla, yellowtail and squid. Give a call or send us an e-mail if you'd like to jump on it. Best Fishes everyone.
LORETO FISHING REPORTS
ALL ARTICLES, REPORTS AND FISHING INFORMATION FOR LORETO
LORETO, MEXICO: ARTURO'S SPORT FISHING, Loreto, February 14, 2001, Arturo Susarrey, Reservations Tel 011-52-113-50766; Fax 011-52-113-50022. Hi Amigos. We have had such good weather this week cloudy but calm with a surface temp. 70 degrees and water temp. 65 degrees. The best fishing area is El Pulpito, 35 miles North of Loreto. The last Sunday some boats with 3 passengers they caught 15 yellowtail. They were biting macarela and jigs, 6X Juniors, scrambled egg, yellow/green, and chrome. The best fish are 22-30 pounds. Occasionally cabrillas in the same area. Macarela available at Punta Pulpito or Coronado.
LORETO, MEXICO: EL FUERTE SPORT FISHING, Puerto Escondido, February 14, 2001, Ty Miller, Reservations Tel 714-775-6658; Fax: 714-755-3501; Loreto 011-52-113-30863. Hola Amigos. Yellowtail are here and can be found from Perico Reef on down to Punta Perico off of Isla Carmen. They are averaging in the 32- 36 pound class range with some fish pushing the 40 pound mark. This is the time of the year where we start seeing them up on top and that has been confirmed in these past few days. Typically when the yellows start showing around this time, they seem a little timid on taking the bait and especially the iron.
You will find the yellows schooling up and crashing the surface for a few minutes and then back down to the bottom. This sometimes can be very discouraging because you will want to run on over to the "boiling" fish, but by the time you get near them, they're gone. Not to worry. This is typical behavior as the yellows start to move into the area and it takes them a while to settle in. Believe it or not, the technique that is working best is "slow-trolling" the live baits with an 8 ounce sinker and a 4-5 foot leader. By doing this you are covering more area as well as putting yourself into a position to catch them on the upswing or downswing while they are pushing bait. It isn't quite a wide-open bite just yet but most boats are scoring 3-5 quality fish per boat. So I think it's just a matter of time and things should start to really open up.
The bait situation has changed and made us fall back to our other bait holes. The Caballitos off the Bump have shut down for now, but we found the Deep Bait Hole just loaded with Spanish and Green mackerel suspending from top to bottom. The bite was right at daylight.
Well, it's starting to get exciting down here as we look towards a possibly awesome season on big yellowtail. So, make sure to load up on necessary tackle before coming down and you just might have a very memorable fishing experience here in Loreto! Hasta!
Water Temp, 62. Air Temp, 66. Winds, afternoon breeze. Sea State, 1-2 foot.
LORETO, MEXICO: BAJA BIG FISH COMPANY, Loreto, Pam Bolles, February 13, 2001, Reservations Tel/Fax 011-52-113-50448. This is the coldest time of the year here and to us locals, it really feels chilly. Continue to expect afternoon highs in the mid 70's (F) and early morning lows down into the 40's (F). It has been overcast a lot. And we've been seeing a little rain this week. The overcast is fog from the Pacific side that burns off in the late morning and re-forms at night, and storm systems also from the Pacific.
The yellowtail are at the surface in most of the locations that people have been fishing. It has been slow in all of the locations we usually fish because of the windy weather, and the full moon phase. The bright moon usually doesn't affect the fishbite this time of year, but now the fish are near the surface and can feed all night long with a bright moon. On the days that we've had heavy cloudcover to lessen the intensity of the moonlight, the winds have been acting to our disadvantage, making for poor fishing. When the weather improves and the moon darkens, the fishing should improve.
You can really count on catching a lot of Cabrilla (seabass species), in all sizes (from 1-20+ pounds). Trolled rapalas, yo-zuris, rebels, etc., over the reefs off the islands and northern locations will produce quality fish. You will also pick up large (10-15 pounds) barred Pargo by trolling similar lures over structure.
The baitsellers are not out there selling their wares every single day. As a result, you'll need to rig up that lucky joe and send it deep in hopes for mackerel and bigeye.
MULEGE FISHING REPORTS
ALL ARTICLES, REPORTS AND FISHING INFORMATION FOR MULEGE
MULEGE, MEXICO: MULEGE, Marty Robison & Jens Kolbowski, February 14, 2001, reporting for baja-web.com. Air Temp 50-70. Water Temp 66. Humidity 75%--80%. Sea moderate. Skies clear. Wind: NE. Many local fishermen are just arriving in Mulege. However weather conditions have limited them. Lots of whales with babies.
ROCKY POINT (PUERTO PENASCO) FISHING REPORTS
ALL ARTICLES, REPORTS AND FISHING INFORMATION FOR ROCKY POINT
ROCKY POINT (PUERTO PENASCO), MEXICO: PANGA MOTHERSHIP SERVICE COMES TO ROCKY POINT (PUERTO PENASCO). Here's something new that is going to be announced at the Fred Hall Shows next month: On April 9th, a new sportfishing service begins for the booming tourist town of Rocky Point at the northeast corner of the Sea of Cortez. On that morning, Bobby Castellon's 87-foot panga mothership, the Celia Angelina, will depart Puerto Peñasco with a load of 6 pangas (fishing skiffs) and 18 lucky anglers who will spend the next seven days fishing the coast of mainland Mexico and the Midriff Islands of the Sea of Cortez.
The Celia Angelina normally runs about 25 annual trips to the Midriff Islands out of San Felipe, but last year Castellon tried a short "getaway" resort trip to Puerto Peñasco, which is about 8 hours away by boat. The trip was so successful that he's got a full schedule of these "vacation" trips scheduled this year. But the 7-day fishing trip is something special.
"We'll fish our way down to Isla San Esteban and Isla San Lorenzo, and we'll also visit Bahia de los Angeles," said Castellon, who has been operating the Celia Angelina for the last decade out of San Felipe on the opposite side of the gulf. "This will be a first for us, and I'm really looking forward to exploring the mainland coast and seeing what's down there."
For those not familiar with panga motherships, the Celia Angelina carries six, 22-foot skiffs to the fishing grounds, where they are launched, and the passengers normally fish three per skiff with a Mexican "panguero" as their full-time guide. Passengers return to the mothership for meals, showers, relaxation, and sleeping in their bunks. The Midriff fishing is very heavy, even by "old tyme" standards, with tackle-busting yellowtail and grouper the featured species. In season, the panga mothership reports are carried weekly in the "Midriff & Northern Cortez" section below.
For more information on the Celia Angelina's trips to Puerto Peñasco and the Midriff Islands, call Bobby Castellon at Sea of Cortez Sportfishing: 626-333-99012, or visit their website at SEA OF CORTEZ SPORTFISHING.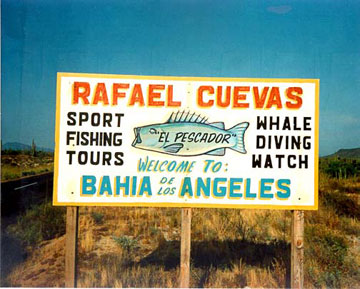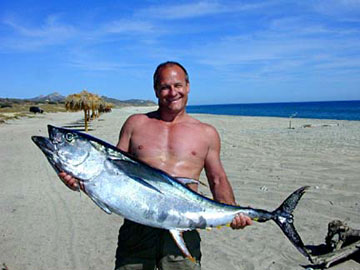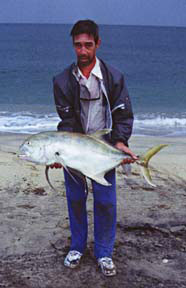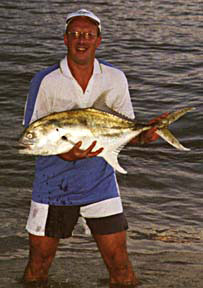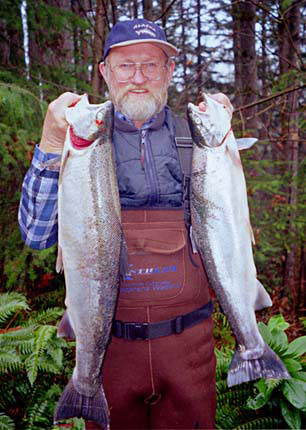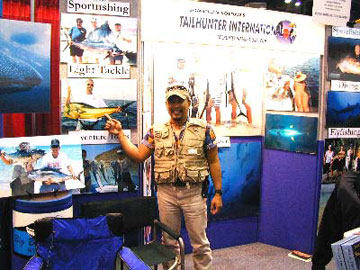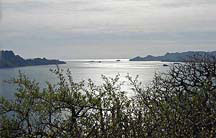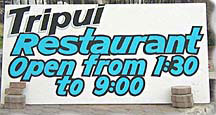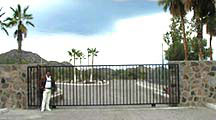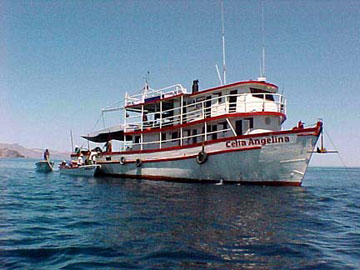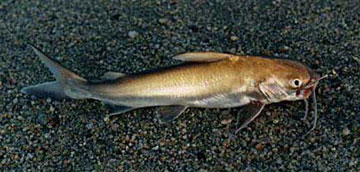 Baja coastal fishing reports and articles.
Ensenada fishing reports and articles.
Puerto Santo Tomas fishing reports and articles.
Erendira fishing reports and articles.
San Quintin fishing reports and articles.
Magdalena Bay fishing reports and articles.
Cabo San Lucas fishing reports and articles.
San Jose del Cabo (Los Cabos) fishing reports and articles.
East Cape fishing reports and articles.
La Paz fishing reports and articles.
Loreto fishing reports and articles.
Mulege fishing reports and articles.
Santa Rosalia fishing reports and articles.
Bahia de los Angeles (L.A. Bay) fishing reports and articles.
San Felipe fishing reports and articles.
Rocky Point (Puerto Penasco) fishing reports and articles.
San Carlos (Sonora) fishing reports and articles .
Mazatlan fishing reports and articles .
Puerto Vallarta fishing reports and articles.
Ixtapa Zihuatanejo fishing reports and articles.
Huatulco fishing reports and articles.
Cancun fishing reports and articles.
Mexico coastal fishing reports and articles.
Mexico Fishing Home Page < Mexico Fishing News Archives < Fishing Report