BAJA COASTAL FISHING REPORTS
ALL ARTICLES, REPORTS AND FISHING INFORMATION FOR BAJA COASTAL AREAS
BAJA CALIFORNIA, MEXICO: Not too many Baja fishing reports or photos this week, since everybody is getting themselves ready for the annual event of the year, the two big Fred Hall Fishing Shows at Long Beach, March 7-11, and at Del Mar, March 21-25. There will be plenty of "good deals" offered as show specials this year. For instance, I just got a call from Bob Castellon, who says that he will be offering show specials so low that he "can't say" what the exact price is, other than the savings can run into the triple digits. These are for panga mothership trips to the Midriff Islands aboard his boat, the Celia Angelina. These special are only available for the 6-day trips departing San Felipe on April 22, May 12, June 2, July 7, August 4, August 25 and September 1, and you must reserve your spots AT THE SHOW ONLY. If you were planning to take a Midriff trip this summer, it would definitely be worth it to hit one of the Fred Hall Shows. Your group could save a bunch of bucks. --Gene
BAJA CALIFORNIA, MEXICO: MALARRIMO ECO TOURS, Guerrero Negro, February 22, 2001, Whale Watching Tours, Enrique Achoy. Hola Gene, On the census 2 weeks ago the El Vizcaino Biosphere Reserve office counted 603 whales in Laguna Ojo de Liebre. Yesterday they were going to do another census. The official count is not in yet. Our clients have come back very happy from the tours, they've seen many whales. Saludos, Doris.
MAGDALENA BAY FISHING REPORTS
ALL ARTICLES, REPORTS AND FISHING INFORMATION FOR MAGDALENA BAY
MAGDALENA BAY, MEXICO: BAJA ON THE FLY, San Carlos, February 24, 2001, Gary Graham, Reservations Tel 800-919-2252; Fax 760-746-7260. Temperatures: 71-degree high; low 50 - TUNA--No one targeted them this week - YELLOWTAIL--Still fair fishing near the entrada (entrance) - CORVINA--Devil's curve produced several this week - SNOOK--Still good fishing in several esteros less than 30 minutes from Puerto San Carlos - HALIBUT--An olive Clouser bounced along the sandy bottom near Punta Belcher is almost a sure thing for fish to 8 pounds - QUICK COMMENT--Weather continues to be colder than normal and definitely has slowed the fishing down
MAGDALENA BAY, MEXICO: MAG BAY TOURS, Punta Hughes, February 24, 2001, Brian Freitag, Reservations 800-599-8676. What's Biting--Offshore/Near shore: Yellowtail are the name of the game at the Entrada, and the high spots around Punta Hughes at Magdalena Bay. There is also a fairly good bite on Skipjack in the same areas. No one has been out to the Thetis lately, but the Yellowtail bite is sure to be hot there! Inshore: Bay Bass and Sand Bass are on the bite big time! Halibut are showing in good numbers, and a few Snook have been caught. The big boys (Marlin, Wahoo, Tuna and Dorado) are still in the warmer waters to the south, out of the range of our Boats.
We have been hard at work on a couple of projects. Steve has just opened our third (!!) camp. This new camp is located inside the bay, on Isla Magdalena, at the mouth of the Estero el Esterito, which is about two miles north of where we do our transit across the island to get to the other camps. This camp is primarily for whale watchers, and eco-tours, but it is also terrific base for anglers who want to target the fantastic year 'round mangrove fishery. As usual you can fly down and use our pangas, or trailer your boat down and use the camp as your base.
CABO SAN LUCAS FISHING REPORTS
ALL ARTICLES, REPORTS AND FISHING INFORMATION FOR CABO SAN LUCAS
CABO SAN LUCAS, MEXICO: PISCES FLEET, Cabo San Lucas, February 22, 2001, Tracy Ehrenberg, Reservations Tel 011-52-114-31288; Fax 011-52-114-30588. The only way fishing could be described this past week is inconsistent, to poor. We did have a couple of good days, but a lot of boats drew blanks. The overall catch success rate was the lowest it has been in quite a while, at sixty-six percent, with only about a quarter of our boats catching marlin. Weather was up and down too, with some days very windy, producing rough seas and whitecaps--strangely, though, the day we had the roughest seas, was when fishing was best. Our anglers of the week were Carl Osborne and Michele Fecteau, along with Carl's 12-year-old daughter, Erika. Carl had always dreamed of catching a fish bigger than himself, since he was a small boy, so was ecstatic to release three striped marlin, with his family, aboard "Karina" on February 20th. Karl is from Ashland, Oregon.
These weren't the only anglers to release three marlin, sharing honors with them this week were Todd and Wade Underwood from Portland Ore. (it was definitely Oregon angler's week) along with friend Troy Elliot from Sacramento, Ca., who had a great day Feb. 16th, aboard "La Brisa", one fish a piece in the 120 to 150 lb. range.
John Mierzwinski, from Wolcott, Ct. deserves a mention, for catching and releasing his first ever marlin, on his birthday, Feb 20th, aboard "Andrea"--they also landed a nice dorado for the table. Gary Rosenthal from Shelby, Mi, was fortunate to release not only a striped marlin, but also an early season sailfish, aboard "Ruthless" on Feb. 22nd. We did hear of a 110 lb. swordfish being caught on a 28 ft. boat, which would be right on schedule as the first broadbill of the year, is normally caught in this month. So if you were among the lucky anglers mentioned above, fishing was good, if you were in the forty plus percent that didn't catch it was terrible. Pisces anglers caught a total of 25 striped marlin this week, with all but one released and one sailfish also released. Average weight on the marlin is 130 lbs.
OTHER SPECIES: Dorado was on the sparse side, with just the odd one here and there picked up whilst trolling, of fair size at 30 to 40 lbs. Some yellowfin tuna, as a few boats found a couple of pockets of them, weights varied from 20 to 40 lbs. Just the odd wahoo, in the 20 to 40 lb. class. Inshore was a different story, some captains knowing that odds were low offshore, concentrated along the coastline, near the old lighthouse and did exceptionally well on sierra and moderately well on amberjack, yellowtail, cabrilla and skipjack.
WEATHER CONDITIONS: Partly cloudy, though we did have a couple of days with our normal blue skies, seas mostly rough. LOCATION: Off of the old lighthouse 3-10 miles, Los Arcos, Migrino. AVERAGE WATER TEMP: 69. BEST LURES: Live bait, green/orange, green/white.
CABO SAN LUCAS, MEXICO: PICANTE FLEET, Cabo San Lucas,, February 28, 2001, Sergio Cortes, Reservations Tel 011-52-114-32474; Fax 011-52-114-35969. Fish available: Striped Marlin, Swordfish, Yellowfin Tuna & Dorado. Water temperature: 65-69. Air temperature: 78-55. Humidity: 62 %. Wind: 9-11 Knots (Pacific), 10-12 Knots (Sea of Cortes). Fleet production (6 boats): 4 Striped Marlin, 9 Yellowfin Tuna, and 6 Dorado. Hot spots: 37 miles off San Jose ( Sea of Cortes ) Luckiest boat, Salsa ( 35' CABO ). Captain, Rigoberto Cesena. Angler, Appleton. Group Production: 1 Striped Marlin 120 lbs. & 3 Yellowfin Tuna 30-40 lbs.
Striped Marlin fishing is very slow at the moment. Yellowfin Tuna and Dorado have been averaging good numbers and good sizes. Some Swordfish have been spotted also. · Very sunny days and moderate winds in the afternoon.
CABO SAN LUCAS, MEXICO: FLY HOOKER SPORT FISHING, Cabo San Lucas, February 25, 2001, Capt. George & Mary Landrum, Reservations Tel 011-52-117-01271; 011-52-114-87452. A pretty good fishing week for this time of year here in Cabo! At least it's warm here, not the below freezing and snowing stuff I keep hearing about up north. The temperature has maintained a steady mid 80 to high 60s range all week. I need a light jacket in the a.m. and p.m. but the days have been just great. We had a lot of wind on the 22nd and 23rd, but it died down and has just started to pick up again this afternoon, the 25th. No rain and a bit of cloudy weather started the week off but by this weekend the weather had passed by and we had sustained blue skies.
Due to the winds we experienced on Thursday afternoon the water on Friday was a bit choppy and the swells were a little bit larger than were comfortable for most people. The rest of the week was very comfortable as far as the sea conditions went; the problem instead seemed to be the water temperatures and color. The winds caused the inshore water to turn green on the Pacific side and overall the temperatures were a bit lower than we really wanted to see. We had a warm current that ran from the shore just inside Golden Gate banks to an area 45 miles south of the cape earlier in the week but as the week wore on the inshore dropped in temperature and the current shifted a bit to the west, towards the rougher water. A warm eddy maintained a position south-southwest of the cape at a distance of 50 miles but that was outside the range of almost all of the charter boats. Sea of Cortez temperatures were ranging from 68 to 72 degrees with the warmer water reaching only as far as the southern edge of the Gordo Banks.
BAIT: All right, this week you need to pay attention to this section of the report. Normally I just describe the availability and cost of the bait but this week I am going to do it a bit different. The cost remains the same as last week, last month and last year. Plenty of Mackerel and Caballito are available from the bait boats. This week's change is the description of the feed in the ocean! There are massive amounts of red crab out there and the squid is so thick some boats are netting free-swimming squid on the surface during the day.
BILLFISH: Early in the week there were Striped Marlin all over the place on the Pacific side but they were refusing to eat, probably due to the enormous amount of bait available to them. Tossing bait to the Marlin spotted tailing was resulting in a 10% hookup ratio, very lousy according to the expected average. The fact that the squid are as thick as they have been definitely did nothing to increase the chances of hooking up to a hungry fish.
YELLOWFIN TUNA: A situation very similar to the Billfish has happened with the Tuna. There is so much red crab that we are spotting and marking clouds 50 feet deep and miles long on the depth sounders. When there is this much bait available the Tuna don't have to work for a meal and we have had a very hard time getting them to hook up. A few boats were catching one or two fish but that is pretty much the maximum as the week wore on.
DORADO: Hit and miss for the Dorado, a few here and a few there, no concentrations to work on for the most part. A few boats did find fish offshore but the bite was not sustained.
WAHOO: The red flags that have been flying from the outriggers have been for Sierra, not Wahoo. I have seen a few fish brought in but lucky boats have caught these, there is no bite going on for the Wahoo right now.
OFFSHORE SUMMARY: We have the fish here; we just need for the bait to thin out. The fish have it so easy all they have to do is open their mouths and eat, that is making it very difficult. Perhaps next week will be different, we are keeping our fingers crossed!
INSHORE: This is where the action was at the beginning of the week! The bite on Sierra was wide open and the Roosterfish were starting to pick up in size. Most of the fish were being found on the Pacific side. The Pargo (Red Snapper) are large and biting! Again, the Pacific side has been producing the majority of the fish. The sad note here is that the heavy winds that kicked through later in the week resulted in very green water inshore and the bite on all species dropped off considerably.
CABO SAN LUCAS, MEXICO: HOTEL SOLMAR SUITES, Cabo San Lucas, February 22, 2001, Renee Santa Cruz, Reservations Tel 800-344-3349. This week was not one to remember for world class fishing at Cabo San Lucas, but the fact that striped marlin were being caught in "fair" numbers bolstered the claim of the area as a unique year-around billfishing destination.
It was, according to Solmar Sportfishing Fleet Manager Rene Santa Cruz, a week when the most exciting event was a ten year-old angler who brought to boat a seal that had been eating the angler's dorado. The angler was C. J. Carey, Seattle, WA, fishing with his grandfather, David Carey. The seal was released, and C. J. went on to catch 4 full-bodied dorado in the 20 to 30 pound class, drift. fishing sardines on 20 pound line.
Solmar anglers did catch 24 striped marlin (19 released), 9 dorado, 71 yellowfin tuna, and a mixed bag of wahoo, pargo, jack crevalle, cabrilla, sierra and mako shark.
Many anglers this week were tested by the weather: air temperatures falling to the 65-69 range, water surface temperature about 68-69 degrees, and cloudy conditions in general. Seas were moderate, with 2-3 feet swells. Most fishing by the fleet was from El Arco to the Lighthouse, 5-10 miles off- shore. A good deal of the catches were from 2 to 3 miles off the Arch and Playa Solmar, well within sight of guests at the Hotel Solmar, who are used to viewing migrating whales rounding the turn at El Arco to move north into the Cortez.
CABO SAN LUCAS, MEXICO: BAJA ANGLERS, Cabo San Lucas, February 21, 2001, Grant Hartman, Reservations 888-588-3446. Hi Folks. The inshore fishing is very good right now. The roosterfish have moved from the Sea of Cortez side to the Pacific. Most of the roosters are under 20 lbs., but a few pigs over 30-lbs. are showing up on the teasers. The sierra action is hot right now. The fish are running anywhere from 4 to 8-lbs. and expect to catch quite a few on any given day. Sierra are great fun on a 8 to 10 wt. rods. Some very large jacks are mixed in with the sierra and roosters. We have been catching some very nice Cubera snappers lately. Yesterday, Bill Stein caught 8 cuberas from 10 to 25-lbs. He lost another 10 fish that broke off in the rocks.
The offshore fishing is slowing down some, compared to the fantastic fishing we've been having. Cooler green water is starting to move into the banks slowing down the great tuna action we were experiencing. They are still in the area, but the bite is a hit and miss scenario. The dorado that were hanging in the area are moving into the warmer water offshore. Striped marlin fishing is slow right now, but that's not to say that they are not in the area. Frank Cohen was fishing with us a few days ago and caught and released a nice 120-lb. striped marlin on the fly before 9 a.m.
SAN JOSE DEL CABO (LOS CABOS) FISHING REPORTS
ALL ARTICLES, REPORTS AND FISHING INFORMATION FOR SAN JOSE DEL CABO
SAN JOSE DEL CABO, MEXICO: GORDO BANKS PANGAS, San Jose del Cabo, February 25, 2001, Eric Brictson, Reservations 800-408-1199; Fax 619-447-4098; 011-52-114-21147. It seemed more like the month of November this past week as crowds of anglers had local panga fleets operating at near full capacity level. Typically February can be one of the slower times for charter businesses, but not this year, apparently the cold spell up north is convincing people to head south for some warmth. Many apparently unfamiliar tourists have assumed that this is one of the peak times to go sportfishing, when in actuality it is the complete opposite, we are in the midst of perhaps the toughest fishing season, primarily due to the cool water temperatures and persistent winds. This year it has been a bit different, the fishing has been above average and the although there has been significant wind from the north anglers have still been able to find consistent action in the protected areas.
Supplies of live sardinas continued to be abundant for the fleets out of San Jose Del Cabo and it has been the bait of choice for all of the medium sized gamefish that are available. Daily catches have included yellowfin tuna, dorado, skipjack, pargo, sierra and roosterfish. There was one out of season wahoo of 35 pounds reported and a couple of grouper taken on iron yo-yo jigs that topped 50 pounds.
The week started off with respectable numbers of tuna in the 15 to 20 pound class being caught by anglers in the areas between Gordo Banks and San Luis, where boats had anywhere from 5 to 12 tuna each day. By the weekend the water turned greenish and had dropped to about 68 degrees, which in turn slowed the tuna action down to almost a standstill. On Saturday strong north winds made it almost impossible to fish the offshore banks and there were also the red crabs that had moved in on the Gordo Banks, turning the surface red and bringing the pargo up but filling the stomachs of the tuna and making them turn their noses at the sardinas. Pangeros were netting the red crabs and catching some nice pargo using them as bait, but that can be tricky and is not the normal method that the charter boats use.
The best action in recent days was along the shoreline from La Playita to Punta Gorda, where schools of roosterfish and sierra kept anglers busy. Though most of these fish were under 10 pounds, they provided excellent light tackle sport. Trolling live bait was the best bet, but other anglers did well on Rapalas, especially for sierra. It was common to have over 10 roosterfish and 10 sierra per boat, with the majority of the roosterfish being released. Though there were a couple shameful cases of greedy pangeros killing over a dozen small roosterfish in one day, while they should be the ones promoting the catch and release, but apparently they do just not care or are unaware of the damage they are causing to the future of the sport. It must be up to anglers to insist that these fish are released unharmed and if your skipper does not do as you wish definitely refrain from tipping them.
Dorado were very scarce but were being taken in limited numbers each day, some angers were lucky and found as many as three of them in one morning, with sizes up to 18 pounds, but this was definitely the exception because for the most part you were lucky if you ended up with one of them. The majority of the dorado hooked were while fishing close to shore with live bait.
With the rougher offshore conditions it was not a good week for billfish but as the weather settles down this situation should improve.
EAST CAPE FISHING REPORTS
ALL ARTICLES, REPORTS AND FISHING INFORMATION FOR EAST CAPE
EAST CAPE, MEXICO: BAJA ON THE FLY, Buena Vista, February 24, 2001, Gary Graham, Reservations Tel 800-919-2252; Fax 760-746-7260. TEMPERATURES: High of 71 with a low of 56. Cold and windy conditions persisted until yesterday (Friday). STRIPED MARLIN--Little activity this week. YELLOWFIN TUNA--Only a few this week. - DORADO--Mosca 1 found some debris in open water yesterday that produced 11 fish on the fly for our client - ROOSTERFISH--In front of Las Palmas Hotel and La Ribera seem to be producing the best action when the wind backs off - JACK CREVALLE--A few mixed in with the roosters and sierra along the shore - BARRILLETE OR MEXICAN SKIPJACK--Punta Perico still providing the best action this week - PARGO AND CABRILLA--Not much action this week - OFFSHORE: Unsettled conditions kept most of the boats in port this week - INSHORE: A few dorado and plenty of skipjack provided good action - BEACH: Wind and waves broke up the schools of sardinia in front of both Las Palmas and La Ribera making it difficult to locate much action along the beach.
QUICK COMMENT--Here is a portion of our guide, Jeff Dearborn's latest report: "Finally, after several days of cold windy weather, Friday, the wind quit and as usual at East Cape the fishing improved. We had to run all the way to Punta Perico to find sardinia and while we were there we also caught several skipjack around the bait panga. Then, one of the boats further offshore radioed that some debris had been found with lots of dorado under it. After a 20 minute ride, Arthur Hassan, visiting us from Katanoh, N.Y., had a dorado fishing day to die for. In no time at all he had managed to catch over 10 dorado, making him our first double-digit dorado client this year. [Guide] Jeff Solis managed to find a good spot of skipjack for his client, Ted Andradi, from Denver, who racked up an even dozen on the fly."
Not too shabby for late February! Yvonne and I are at the International Sportsmen's Exposition at the Denver Convention Center thru Sunday. Stop by our booth (309) and say hello if you attend the show.
EAST CAPE, MEXICO: RANCHO BUENA VISTA, Buena Vista, March 1, 2001, Tamara Moyeous, Reservations 800-258-8200. No report for now, but we should have one this Saturday!!!!! Tami
EAST CAPE, MEXICO: RANCHO LEONERO, Bahia de Palmas, February 24, 2001, John Ireland and Roy Baldwin, Reservations 800-646-2252; Hotel 011-52-114-10216. Continued typical winter weather, with daytime highs in the upper 70s, cool evenings in the mid 50s, with breezy conditions most of the week (settling down over the weekend) and water temp 67-69. Bumpy seas limited the number of boats going out again this week, with most boats taking catches of 8-10 lb. dorado close in before returning early to beat the rough conditions. The roosterfish bite continues, with the best results south of the lighthouse, where the inshore seas were calmer, with fish averaging 10-15 lbs. taking live mackerel slow-trolled just off the beach. Inshore fishing is producing pargo, jacks and sierra, all actively biting along area beaches.
EAST CAPE, MEXICO: EAST CAPE SPORT FISHING, Los Barriles,, February 28, 2001, Dave Dixon and Gil Mendiaz, Reservations 800-837-1556; Fax 805-493-5446. Hi Gene. Sorry so slow with the reports. We're just finishing up some major boat maintenance, which has been hampered by delays in shipping parts, etc. The whole fleet should be in the water soon, and then we should start having some more info. --Dave
LA PAZ FISHING REPORTS
ALL ARTICLES, REPORTS AND FISHING INFORMATION FOR LA PAZ
LA PAZ, MEXICO: JONATHAN ROLDAN'S TAILHUNTER ADVENTURE SERVICES, La Paz, March 1, 2001, Jonathan Roldan, Tel 626-333-3355; Fax 626-333-0115; Pager 323-349-8111; Message Pager 877-310-7734. Hola, Pescadores! Won't lie to ya. There's not really anyone fishing right now. It reminds me of the Jimmy Buffet song, "The weather is here. Wish you were beautiful!" Weather is actually not bad. Some winds now and then, but overall pretty nice seasonal stuff. Warm and flat some days with a bit of chop now and again. Fishing is pretty good. No one's complaining. There's just not that many anglers out this week. La Paz had a big carnival to kick off Lent and maybe everyone was just out getting borracho. It was fun. I dunno. Maybe the fish needed a break too.
Nevertheless. . .the fish are here! That good yellowtail bite in the bay at Muertos we bragged about for weeks has moved on. It's hit or miss. Some days we rack 'em and other days, we tried for them then moved onto something else. Fortunately, that "something else" is usually the yellowfin tuna just at the mouth of the bay or, weather permitting the short run to the south side of Cerralvo Island. The tuna are footballs. No limits this week, but the boats took 2-7 fish each for some fun. A few of the boats went up the east side to Pili to pargo hunt and it looks like the big boys are moving in. A few hooked and many lost to the rocks. The few that made it in were that respectable 10-15 pound size. However, clearly the 20-50 pounders were seen swimming with the packs. Some yellowtail off Pili as well. We had one caught that went about 40 pounds and several other break-offs that could ONLY be yellowtail as they headed off the shelf and down to the rocks. Surprisingly, we also had a few dorado this week too. Hopefully, that's a sign of things to come like and early dorado season! The best news is that the sierra are thicker than. . .well, sierra! Had one boat get 45 sierra in 3 days and I've heard some of the commercial pangas are taking more than 100 of the tasty toothy beasties! I like fishing them with a chrome spoon and a spinner or, if you're using bait, make sure you have a little twist of light wire on the end because they will saw bare mono like a credit card through the Christmas season!
LA PAZ, MEXICO: PIRATES FLEET, La Paz, February 28, 2001, Francisco Aguilar, Reservations, Reservations/Fax 011-52-112-57353. Hi Gene. Well, fishing has been okay, not too exciting, but some yellowfin tunas, yellowtail, pargo and sierra have been caught. Plenty of bait. Hotel Marina just had the sierra tournament over this last weekend. La Paz is celebrating the "carnaval" kind of a "mardi gra", as you know, parades, good food and a lot of fun!
LORETO FISHING REPORTS
ALL ARTICLES, REPORTS AND FISHING INFORMATION FOR LORETO
LORETO, MEXICO: VILLAS DE LORETO, Loreto, February 28, 2001, Wendy Wilchynski, Reservations Tel/Fax 011-52-113-50586. Dear Gene. Will send photo of our new restaurant soon. The fishing has been good now that the wind is down, come on down!!!! Bye for now!
LORETO, MEXICO: ARTURO'S SPORT FISHING, Loreto, February 28, 2001, Arturo Susarrey, Reservations Tel 011-52-113-50766; Fax 011-52-113-50022. We have been enjoying a good weather during this week. Yesterday the wind was blowing from the West, warm and nice with a temperature 63 degrees and the water temperature was 70 degrees.
Yellowtail Tuesday was the best fishing day of the last week, all the boats had 7 pieces of 26 lbs. in average. Punta Pulpito still been the best fishing area, 35 miles North of Loreto. Cabrilla In the same area when the yellowtail were eating close to the shore. We caught them using jigs, casting to the school when they were eating close to the surface. Bait: early morning from 6:30 to 7:00 a.m. out from the navigation light of Coronado is the best option. Hasta luego Amigos!!
LORETO, MEXICO: EL FUERTE SPORT FISHING, Puerto Escondido, March 1, 2001, Ty Miller, Reservations Tel 714-775-6658; Fax: 714-755-3501; Loreto 011-52-113-30863. Hola Amigos. Still playing the waiting game to see if these yellowtail want to start cooperating. Some yellows are popping up here and there along our favorite reefs but don't seem to want to hang around for very long. Like I mentioned in one of my last reports, it might take a while until these fish settle in to this area which typically is the case every year. There is a lot of activity with whales and porpoise being spotted daily and a ton of bait to boot. So, we will just have to wait this out.
Bait out at the Deep Bait Hole is the call for the time being with bait suspending from top to bottom. Both Spanish and green macks are in the mix. The bite is right at sunrise. Just a matter of time, Amigos, and the tides will turn for some great fishing reports that are most needed at this end.
LORETO, MEXICO: BAJA BIG FISH COMPANY, Loreto, February 22, 2001, Pam Bolles, Reservations Tel/Fax 011-52-113-50448. We're starting to see the weather change to spring. The winds are blowing four different directions in a given day. That means good weather is on the way.
Afternoon highs are in the high 70s and early morning lows are down into the high 40s. It has been partly cloudy most of this week during the day. Clear skies at night. Dark moon, lots of stars. Although we have seen an improvement in the weather since Sunday (2/18), the winds are at their most severe in the months of January and February. Mornings have been calm with winds picking up in the mid mornings (9-10 a.m). The water from the port of Loreto to the islands has been very nice but that beyond them has been choppy at best. The winds should subside in a few more weeks making for more fishable days.
The Yellowtail have been boiling at the surface but haven't been too hungry. They are still chasing bait and will be at the surface one day and deep the next. The water has been choppy for several weeks making getting out there difficult to say the least. I'm hearing about fish off Punta Lobos and Punta Perico off Isla Carmen. No word on La Cholla. There are also fish to the north of Isla Coronado from the island's northwestern point, to Puerta Almejas (part of Bahia San Basilio). The fish are in the 30-pound range but slim pickin's as well because of the rough weather. Lots of skunkings happening to our south are being reported from friends of our's in Tripui and Juncalito.
You can still count on catching a lot of Cabrilla (seabass species), in all sizes (from 1-20+ pounds). Trolled rapalas, yo-zuris, rebels, etc., over the reefs off the islands and northern locations will produce quality fish. You will also pick up large (10-15 pounds) barred Pargo by trolling similar lures over structure.
The bait sellers are not out there selling their wares every single day. As a result, you'll need to rig up that lucky joe and send it deep in hopes for mackerel and bigeye.
MULEGE FISHING REPORTS
ALL ARTICLES, REPORTS AND FISHING INFORMATION FOR MULEGE
MULEGE, MEXICO: MULEGE, February 26, 2001, Marty Robison & Jens Kolbowski, reporting for baja-web.com. Air Temp 50-70. Water Temp 66. Humidity 75%--80%. Sea bumpy. Skies cloudy. Wind: light NE. Good number of Whales with babies are in the area some times creating a traffic problem.
Marlin & Sailfish: none reported. Bottom Fishing: Very good and lots of fun with light tackle. Either cut bait or lures. Cabrilla fishing has been very spotty to say the least this week. Unfortunate weather conditions have limited fishing days at Mulege. On good days nice fish have been caught around reefs. Plenty of bait but biting has been poor. Mostly caught using mirr-O-lures trolling the reefs. DORADO: None reported. Grouper: A few big ones -- up to 35 #'s.
BAHIA DE LOS ANGELES (L.A. BAY) FISHING REPORTS
ALL ARTICLES, REPORTS AND FISHING INFORMATION FOR BAHIA DE LOS ANGELES
BAHIA DE LOS ANGELES, MEXICO: CAMP GECKO, Bahia de los Angeles, February 27, 2001, Abraham Vazquez, Tel 011-52-515-19454; Fax 011-52-665-03206 (goes to Guillermo's). Air temp 56-78. Winds not as bad as they were a few weeks ago, but had a westerly for two days last week, sometimes strong. The rest of the week very calm. Humidity has been high 70%. Seas calm for most of the week. Water temperature about as cold as it gets, 57-60. Fishing at Bahia de los Angeles has been average for this time of year. Large yellowtail in the local islands. The yellowtail have been big 35-42 pounds, and not too many. Caught on trolled Rapalas or if you are at the right place you can catch them casting jigs to the boils. The school has been hanging close to Ventana Island. Road conditions are still very good but work on the road has stopped. Gasoline is 130 pesos for 5 gallons, but there is more talk about opening a gas station so we will keep our fingers crossed. There is still no "Escalera Nautica" but there are a large number of signs along the highway that are announcing it and even tell you how far it is. There is also lots of talk of turning the area into a national marine park, same as Loreto, so that proposal will be analyzed in the near future.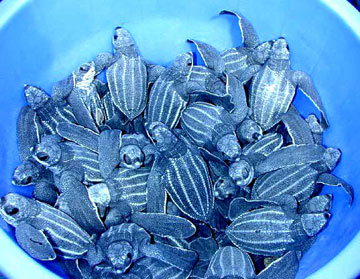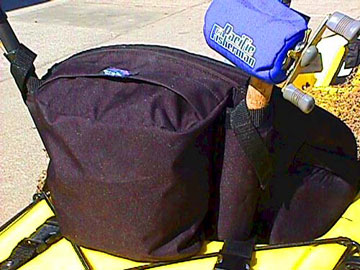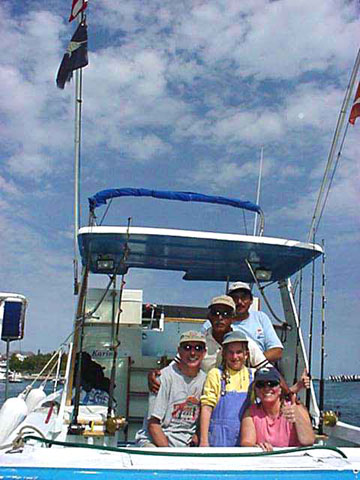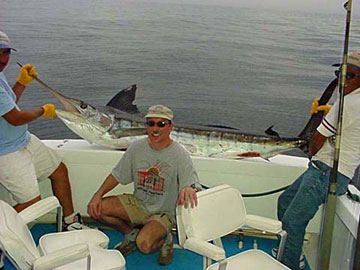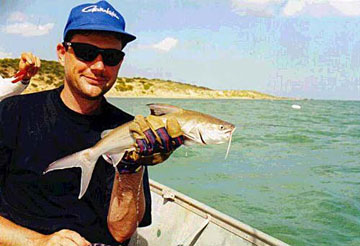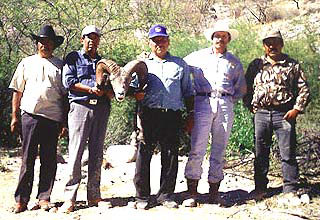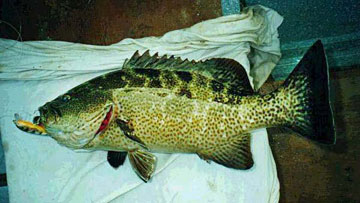 Baja coastal fishing reports and articles.
Ensenada fishing reports and articles.
Puerto Santo Tomas fishing reports and articles.
Erendira fishing reports and articles.
San Quintin fishing reports and articles.
Magdalena Bay fishing reports and articles.
Cabo San Lucas fishing reports and articles.
San Jose del Cabo (Los Cabos) fishing reports and articles.
East Cape fishing reports and articles.
La Paz fishing reports and articles.
Loreto fishing reports and articles.
Mulege fishing reports and articles.
Santa Rosalia fishing reports and articles.
Bahia de los Angeles (L.A. Bay) fishing reports and articles.
San Felipe fishing reports and articles.
Rocky Point (Puerto Penasco) fishing reports and articles.
San Carlos (Sonora) fishing reports and articles .
Mazatlan fishing reports and articles .
Puerto Vallarta fishing reports and articles.
Ixtapa Zihuatanejo fishing reports and articles.
Huatulco fishing reports and articles.
Cancun fishing reports and articles.
Mexico coastal fishing reports and articles.
Mexico Fishing Home Page < Mexico Fishing News Archives < Fishing Report