Steve is off on a scouting expedition of Bahia Almejas and Isla Santa Margarita to gauge the fishing prospects (and look for a surf break or two!)
We still have a few spots open for the 2001 surf season, and will be opening the bookings for the 2002 surf season very soon. Watch for an announcement.
In other mainland Mexico and Baja fishing action this week:
ENSENADA FISHING REPORTS
ALL ARTICLES, REPORTS AND FISHING INFORMATION FOR ENSENADA
ENSENADA, MEXICO: LILY FLEET, Ensenada, April 4, 2001, Sammy Susarrey, Reservations Tel/Fax, 5 to 9 p.m., 011-52-617-46747; Cell 011-52-618-67485. The last two days, the Tamara fish Maximino Reef, getting limits of bottom fish (whitefish). Also 18 red snapper, 3 salmon groupers, 11 lingcod (4-7 pounds). All fish caught 150 fee deep using frozen squid. We're starting to get some live bait (anchovies). Other Ensenada fishing boats reported small bonitos, barracuda and a few yellowtail north of Todos Santos Island. Water temperature at Todos Santos was 62 degrees.
PUERTO SANTO TOMAS FISHING REPORTS
ALL ARTICLES, REPORTS AND FISHING INFORMATION FOR PUERTO SANTO TOMAS
PUERTO SANTO TOMAS, MEXICO: PUERTO SANTO TOMAS RESORT, Puerto Santo Tomas, April 3, 2001, Sam Saenz, Reservations Tel 714-256-2577; Ensenada 011-526-174-5683; Remote Santo Tomas Cell 011-52-617-13364, after 6 p.m. or 6:30-7:00 a.m. Hi Gene. Last week for most of the week we had heavy surf and undertow conditions. By the weekend the sea calmed down and several pangas went out fishing at Soledad Bay and the Islote (Rock Pile) the fishing was better than average. We caught lots of lingcod, one panga caught more than twenty medium size fish , the biggest fish was about 10 pounds. Also, several calico bass , five pounds, rock cod, white fish and several sculpins.
CABO SAN LUCAS FISHING REPORTS
ALL ARTICLES, REPORTS AND FISHING INFORMATION FOR CABO SAN LUCAS
CABO SAN LUCAS, MEXICO: PISCES FLEET, Cabo San Lucas, April 3, 2001, Tracy Ehrenberg, Reservations Tel 011-52-114-31288; Fax 011-52-114-30588. BILLFISH: It's kind of a joke to talk about billfish this week, as there were practically none. In fact the only boat that caught a striped marlin from our fleet, was the "Rebecca" on March 30th. The angler was Jeff Goodwin, from Stockton Ca, who hooked up 30 miles out from San Jose and took 40 minutes to boat his 170 lb fish. Apart from this one catch, marlin fishing was super slow and we didn't even hear of any swordfish either, though a few were spotted. Weather has been really windy with large surf and whitecaps in the afternoons. This is typical of March fishing, though we have been spoilt the last few years, as in the previous 4 years or so, it was unseasonably good during this month. Once the weather settles and warms up I'm sure we will see a return of striped marlin. Despite the slow marlin fishing, catch rates were very good, with ninety-four percent of boats catching fish, almost exclusively small game.
OTHER SPECIES: With not much happening on the big game scene, boats concentrated on the species that they could be sure of, yellowfin tuna, sierra, yellowtail, some snapper and sea bass. The most numerous fish was sierra, which was a lot of fun on light tackle. "Andrea" totaled 73 sierras for the week, ranging in size from 4 to 10 lbs. Best area for these was from Cabo Real to Palmilla. The only fish of any size were yellowfin tuna, not record breakers, at 25 to 40 lbs, nevertheless those anglers that caught up to 20 in a day were very happy (taken aboard Tracy Ann on March 30th -- incidentally this boat caught 49 this week) average tuna catch was two to three per boat, for those vessels offshore looking for marlin. Skipjacks were found inshore by the sierra and were fairly numerous. Delicious yellowtail were also caught this week, though not in huge amounts, found inshore also, average weight was 15 lbs. A few small cabrilla were also caught.
LOCATION: Mostly on the Cortez side of Cabo San Lucas, out from Chileno, Cabo Real, Palmilla and Punta Gorda. WEATHER CONDITIONS: Sunny, windy, seas moderate to rough. AVERAGE WATER TEMP. 64-68 F. BEST LURES: live bait, Hoochi's, feathers.
CABO SAN LUCAS, MEXICO: PICANTE FLEET, Cabo San Lucas, April 4, 2001, Sergio Cortes, Reservations Tel 011-52-114-32474; Fax 011-52-114-35969. Fish available: Striped Marlin, Yellowfin Tuna, Dorado & Wahoo. Water temperature: 68-71. Air temperature: 90/55. Humidity: 73%. Wind: 12-14 Knots (Pacific), 10-12 Knots (Sea of Cortes). Fleet production (6 boats): 25 Yellowfin Tuna & 48 Spanish Mackerel. Hot spot: Gordo Banks (Sea of Cortes). Luckiest boat: Shameless (35' CABO). Captain: Jesus Zenteno. Angler: Nick Castle. Production: 15 Yellowfin Tuna 15-30 lbs.& 5 Spanish Mackerel.
The Sea of Cortes has the best fishing at the time, warm water ranging from 69F to 71F. The Pacific Ocean remains very cold and not much action therefore. Striped Marlin fishing slowed down yesterday. Lots of Yellowfin Tuna, all sizes and numbers. Few Dorado & Wahoo have been caught lately. Sierra has been caught and some Swordfish have been spotted also. Blue skies all day long, Mild intensity winds throughout the day.
CABO SAN LUCAS, MEXICO: FLY HOOKER SPORT FISHING, Cabo San Lucas, April 1, 2001, Capt. George & Mary Landrum, Reservations Tel 011-52-117-01271; 011-52-114-87452. WEATHER: The wind started blowing from the N.W. on Monday evening and didn't stop until Friday night. It occasionally swung around and came from the south. The strong wind combined with large ground swells plus the wind swell made fishing on the Pacific side nearly impossible. Temperatures remained in the 60-80 degree range throughout the entire week with no rain or cloud cover.
WATER: The Pacific side experienced very rough conditions and large swells were prevalent throughout the week. Saturday saw an improvement in conditions through the entire Cabo fishing range as a result of the wind disappearing. The sustained wind all week forced a thick band of cold water, from 60-64 degrees, across the Cape and up the Sea of Cortez as far as San Jose. This cold band extended offshore for a distance of 15-20 miles on the Cortez side and up to 35 miles south of the Cape. The wind picked up again on Sunday afternoon, but now on Monday morning it is calm.
BAIT: The larger baits, Mackerel and Caballito, were available at the usual $2 per bait. Sardinas were hard to get all week and the few that could be found were in San Jose.
BILLFISH: There have been a lot of Swordfish sighted due south of Cabo this past week and several were hooked up. The cold water has brought these fish around and forced the Striped Marlin further off shore. There have been plenty of Striped Marlin sighted outside the band of cold water but they have been slow to bite. Several boats were able to get multiple hookups this past week but they were the exception, being in the right place at the right time. The Swordfish were hooked on live bait and most of the Striped Marlin were caught on lures.
YELLOWFIN TUNA: The bite that had been happening at Gordo Banks the previous week died off this week, mostly due to the absence of Sardinas as bait. The Yellowfin that were caught were found mixed in with the Porpoise and averaged 10-20 pounds, the football sized fish. A few larger fish, up to 150 pounds, were caught among the Porpoise also but they were few and far between. Most Yellowfin caught were fooled by 6"-9" feathers and cedar plugs.
DORADO: Only a few were found this week and they were on the small side, averaging only 10 pounds. The water near shoe may be too cold for them right now.
WAHOO: A few were reported and the sizes were very nice, 80 pound average. There were no concentrations of Wahoo found; each caught was an incidental fish found while looking for something else.
NEARSHORE: Yellowtail were the inshore/near shore fish of the week since the heavy winds blew in the cold water. While not steady, action was found by boats concentrating on the rocky points and rock piles during the beginning and end of the slack tides. Chrome, chrome/blue and mackerel in 6 oz. iron produced the most fish and some were found by trolling Rapalas and live bait over the same areas. The Yellowtail averaged 15 pounds with an exceptional fish going to 25 pounds. The other inshore action was provided by Sierra and these also were an on again/off again proposition. One day you would catch 20 or 30 and the next catch 5. A few Skipjack tuna and Amberjack provided the remainder of the inshore roundup.
NOTES: The Whales are almost gone and the Spring Breakers are still here! Hope the fishing gets better soon. My house in Cabo is for sale. The boat that ran up on the rocks at Chileno then sunk in the marina entrance was raised this week and is no longer a hazard to navigation. Please book a boat through a licensed agent or owner, don't contribute to the "coyote" scams and problems at the marina. The agencies raised the price of beer so everyone followed suit, now the cheapest beer at a bar costs 14 pesos, used to be 12 pesos. Marina raised their rates; everyone raised the price on everything, bet the charter rates go up soon. I'm getting a tan and am warm, are you? But then the wind starts blowing and we are all running around with jackets again. Until next week, Tight Lines!
CABO SAN LUCAS, MEXICO: JEFF KLASSEN SPORT FISHING, Cabo San Lucas, April 1, 2001, Jeff Klassen, Reservations Tel 360-402-3474. Tourney is coming along great. Lots of prizes to give away. Offshore fishing is still a bit up and down, particularly if you're targeting a specific fish species, namely marlin and/or dorado. The Striped marlin bite is spotty at best with most boats targeting them getting only an opportunity or two in a days outing. Live bait is the most likely way to get one. Dorado are also semi-sporadic at this time. If you do come across them, you'll usually get a few in a row, then nothing for a while. There seemingly has been more swordfish spotted along the surface than Stripers recently. This is the time of year for them folks, although they are difficult to entice in to taking a bait and spook fairly easily. A few were caught this past week.
There were also a number of Mako sharks hooked up (mostly lost) as this is also the best time for them. Tuna is the name of the game right now. Tons of them around in several places, with the best opportunities being straight out from the point, 10 to 14 miles. These fish aren't huge but they are plentiful and perfect sashimi size. Almost all of them have been in the 10 pound range (inflated to 30 pounds by many) with the odd huge one to over 100 pounds. I had a friend down at the main dock a couple of days ago, who's a tuna expert and he witnessed a about a 60 pounder being weighed at just under a "hunski". That scale there is infamous for being "ego-friendly". Anyway, these larger fish are surfacing for very brief spells amongst the smaller fish and you have to be quick to them, with a larger bait.
There are also good schools of tuna being found off of the old lighthouse about 15 miles out, on the Pacific-side and from Santa Maria to San Jose 7 to 10 miles off along the gulf. The biggest tuna are being found around the Gorda Banks, but the bite is sporadic and you'll need to put the time in.
Inshore fishing is definitely better. The Yellowtail and Almaco jack (amberjack) bite continues along the rockier points, particularly lands end. A flat-lined live bait at 50 feet or so will no doubt attract one or the other. Also try jigging or yo-yoing irons and large spoons around these same rocks. I received a great report from our client Richard Harrison from New York, who caught a bunch of different inshore species. Nothing really huge but certainly variety including, Black Skipjack, Sierra Macs, Jack Crevalle, Roosterfish, Pompano and Yellowfin tuna. He did point out that the boats down there were seemingly short on irons or large spoons. This is a fair statement! Boat charter prices in Los Cabos are among the cheapest in the world, given the expenses there nowadays and it is a cut throat business. Boat prices haven't risen in years yet the costs to operate a sportfishing business have skyrocketed. All charter boats there will have what's necessary for an average days outing, but anyone wanting to specifically target a species or type of fishing should bring extra lures, specially in the case of wahoo lures, casting plugs, poppers and irons or spoons, which you tend to lose quite a few of.
SAN JOSE DEL CABO (LOS CABOS) FISHING REPORTS
ALL ARTICLES, REPORTS AND FISHING INFORMATION FOR SAN JOSE DEL CABO
SAN JOSE DEL CABO, MEXICO: GORDO BANKS PANGAS, San Jose del Cabo, April 1, 2001, Eric Brictson, Reservations 800-408-1199; Fax 619-447-4098; 011-52-114-21147. There was plenty of warm sunshine for everybody to soak up here in Southern Baja, as high temperatures were now reaching the mid 80s. Los Cabos sportfishing fleets reported good all around catches for species including, striped marlin, dorado, yellowfin tuna, pargo amberjack, yellowtail, grouper, sierra and roosterfish. We are in the midst of the transition time of winter to springtime fishing and both the conditions and catches have still been unpredictable from day to day. Water temperature averaged anywhere from 68 to 71 degrees and with recent winds and currents was off colored, greenish throughout much of the region, although clearer blue water was found further offshore. The seasons first strong swell developed from out of the south and much of the week there was high surf conditions, which made surfers happy but did not help the anglers situation. It was not to the point that the panga fleets could not safely launch, but was large enough that the commercial pangeros who net the sardinas each morning could not reach the rocky beach areas to the north of Punta Gorda where the bait was congregated. This meant that for much of the week the live sardinas that had been consistently available for months could not be netted and anglers were forced to use other options. Red crabs continued to turn the surface red on the Gordo Banks, the fish were gorging on these and proved to be a challenge to catch on lures or other baits.
Despite these adversities the majority of anglers were accounting for respectable catches. The yellowfin tuna bite was not consistent but were being caught everyday. Even without the live bait, the tuna were being taken on rapalas, feathers, cedar plug and chunk bait. The bite varied from day to day, just as did the clarity and temperature of the water. On the days when bait was available that did increase the odds of finding tuna action, but it was not a sure thing either because of all the red crabs that were on the fishing grounds. Daily catches per boat ranged from 1 to 8 yellowfin tuna and sizes varied from 15 to 80 pounds. The largest tuna landed were taken on chunk bait from the Inner Gordo Bank.
While the surface action was not consistent the majority of the panga fleets were concentrating on the rocky bottom areas like La Fortuna, Iman and San Luis where they found good action retrieving yo-yo jigs. A variety of quality fish were found, including amberjack, pargo, grouper, cabrilla, bonita and yellowtail. Several of the amberjack and yellowtail topped the 30 pound mark. The most abundant fish were the pargo and bonita and they averaged from 4 to 8 pounds.
With the high surf pounding the shoreline and the lack of live bait for much of the week the inshore action was limited to moderate catches of roosterfish and sierra. The large swell for this early in the year was very unusual and as conditions return to normal the fishing should only improve. Good Fishing.
EAST CAPE FISHING REPORTS
ALL ARTICLES, REPORTS AND FISHING INFORMATION FOR EAST CAPE
EAST CAPE, MEXICO: BAJA ON THE FLY, Buena Vista, April 5, 2001, Gary Graham, Reservations Tel 800-919-2252; Fax 760-746-7260. TEMPERATURES: High of 80 with a low of 55. STRIPED MARLIN--The boats are traveling long distances for only a few. YELLOWFIN TUNA--Still hit or miss. The best action is up toward Muertos Bay. DORADO--Not much going on. ROOSTERFISH--Best action close to shore with a few fish showing around the bait boat in the morning. JACK CREVALLE--A few fish up to 20 pounds are hanging out in front of the hotels. BARRILLETE OR MEXICAN SKIPJACK--A few of the boats found some in front of Las Frailes. PARGO AND CABRILLA--Good near shore action at Rancho Buena Vista, Punta Colorada or Cerro Verde. OFFSHORE: Most of the boats are traveling long distances looking for warmer, clean water. Their efforts have paid off with a few marlin and skipjack. INSHORE: Both the pontoon and pangas continue to produce excellent catches of sierra, rooster, jacks, ladyfish and pargo almost every day. BEACH: A few small roosters, ladyfish, sierra and some fair-sized jacks early morning and late afternoon in front of the hotels.
QUICK COMMENT--Craig Koll, traveling all the way from Jackson, Wyo., fishing with several friends on the pontoon with our guide Jeff DeBrown had a great day Tues. (4/3) Talk about a variety of fish: sierra, rooster, jacks, ladyfish, pompano and pargo in impressive numbers kept them hopping all day. Baja Deepdivers and olive Clousers with wire bite tippet provided most of the takes.
EAST CAPE, MEXICO: RANCHO LEONERO, Bahia de Palmas, March 31, 2001, John Ireland and Roy Baldwin, Reservations 800-646-2252; Hotel 011-52-114-10216. Absolutely perfect weather for fishing at East Cape, with daytime highs in the mid 80s, cool evenings near 60, mostly sunny skies, dead flat seas with variable water temp. Unusually cool water has slowed the gamefish bite this week, with the trick to getting hooked up was finding warm patches of water. Those who did were instantly hooking up striped marlin, with most hookups coming on live mackerel, caballito, and sardinas, with fish located throughout the bay. Limits of yellowfin tuna to 35 lbs were reported way south, off the outer Gordo Banks. The inshore action is keeping our anglers busy, with pargo, snook, cabrilla, sierra and jacks all biting aggressively off the area beaches. Cooke Bausman III of Sarasota, FL, while fishing 5 days on a cruiser this week, released 4 striped marlin, and took yellowfin to 42 lbs, and dorado to 30 lbs.
EAST CAPE, MEXICO: EAST CAPE SPORT FISHING, Los Barriles, April 4, 2001, Dave Dixon and Gil Mendiaz, Reservations 800-837-1556; Fax 805-493-5446. Things are pretty slow at the East Cape now in terms of number of anglers, so we're not getting much feedback on fishing conditions. The few people who have ventured out have found it tough going, with cold weather and cold water abounding. Currently, your best chances of getting fish seem to be between about 8 a.m. and 11 a.m., after which it's getting cool, cloudy, and breezy. The clouds are making it tough to get a clear reading on sea surface temps -- the last good satellite pass was March 31, and showed a LOT of water activity and temperature variation, with cooler water (below 70F) pushing up near shore, and warmer water up to 75F, 30 to 50 miles out. Given the level of activity, that situation has probably changed by now, though skippers are reporting cold dirty water near shore.
What we're seeing here is the Spring turnover, just more pronounced than usual. The last time these sort of conditions existed at the beginning of April was three years ago, after which we had a banner year for dorado. So we'll be tracking the conditions with interest, and will keep you posted.
EAST CAPE, MEXICO: HOTELS PALMAS DE CORTEZ, PLAYA DEL SOL, PUNTA COLORADA, East Cape, April 1, 2001, reported by Dave "Smokey" Manuel, East Cape Smokehouse, Hotel Reservations, 800-368-4334. Fishing was not very impressive this weekend. The waters just a few miles off from Punta Pescadero provided some encouragement on Friday with several Striped Marlin spotted and a few caught, but charters returning on Saturday had little good news to bring back. Sunday, some more action on Stripers was reported farther out from Pescadero, but it's still quite spotty. Very few charters have been lucky enough to get a double yet and the rest of the fleet is averaging less than one Striper per two boats. Not much other action reported on Stripers from anywhere else the past three days. The Tuna bite off Cabo Pulmo and Los Frailes sputtered also with a few charters having some luck on both Friday and Sunday, but the numbers were way down from the midweek report. Sizes on Tuna ran mostly at the 20 lb. mark or under and a few ran up to the low 40s. Three Dorado were caught total this weekend, so I don't need to say much more there! Many charters spent some of the day in tight looking for inshore species; a few Roosters, some Pargo and Sierra were found, but no hot bites. Bait supply on Sardines remains good, however numbers on Mackerel decreased this weekend. Weather has been cooler than the previous week still, with temps in the upper 70s mostly and some early day cloud cover and afternoon winds out of the East.
EAST CAPE, MEXICO: MARTIN VERDUGO'S BEACH RESORT, Los Barriles, April 4, 2001, Marisol George, Reservations 011-52-114-10054. Hola Gene. We have a group of fisherman at the hotel. They fished two days and caught 3 marlin and few dorados.
LA PAZ FISHING REPORTS
ALL ARTICLES, REPORTS AND FISHING INFORMATION FOR LA PAZ
LA PAZ, MEXICO: JONATHAN ROLDAN'S TAILHUNTER ADVENTURE SERVICES, La Paz, April 4, 2001, Jonathan Roldan, Tel 626-333-3355; Fax 626-333-0115; Pager 323-349-8111; Message Pager 877-310-7734. I heard a saying the other day: "Fishing is more than just a reason to drink beer before noon." While I'm not a big drinker, I have to say, that there are some days when I'm glad the clients have a sixer aboard!
If you've been reading this report for awhile, you know that La Paz fishing has been pretty outstanding for the most part this early season. If you're also a fisherman/woman, you also know that even in Baja it just CAN'T BE GOOD EVERY SINGLE DAY! I try to be honest. When it's good, I'll tell you and when it's bad. .. .well, I'm obligated to tell you that as well.
Well, as we kick off the week, it's time to be brutally honest and take my lumps. Two words. . ."Fishing Bites!" (You can substitute a different word beginning with an "s" if you want!). A little wind and kind of turned the water off-color and knocked down the bite a bit as we started off the week. A few yellowtail. . .a few cabrilla. . .some sierra and a smattering of tuna and that was about it. Had a boat run over to the island to check for tuna and got goose-egged. Most of the fishing is in front of Muertos Bay or at the drop--off at Punta Perrico.
One of my good pals from Sequim, Washington was fished a panga. His name is Kip McKeever and he's a good guy. Here's what he said. . .
"We caught a coupla bass and a few snapper and that was pretty much it. It was a little breezy. However, we had some beers in the ice chest and your panga skipper and I cracked them open and we had a good old time laughing. Couldn't understand a word of his Spanish, but we sure laughed alot! It was a fun day and still beats being cold in Washington!"
Now that's the style! My kinda guy! Anyway, if you know Baja, you know that conditions don't stay like that for long so I'm sure we'll rebound real quick!
If you're planning a trip to Baja in the upcoming months, here's a couple of notices. It appears that airline rates took a slight dip this week. Still expensive, but every little bit helps. You never know when they might jump up at anytime. Also, Aero California (aka "Aero Maybe", aka "Scare-o California", aka "Aero Tal Vez") is now saying you DO NOT need to have a passport to fly to Baja. With your CERTIFIED birth certificate and picture I.D. you're good to go! Wish they'd make up their minds, but this comes from the director of group sales for Baja. Somehow, I still don't have alot of confidence in that. It's like "check's in the mail" or "I promise to call you in the morning, Honey!" I'd still go get my passport.
Along those lines, some dates are filling up for La Paz. Boats are not available on some dates from me or from other fleets so try to make your plans as soon as possible. Also, Western Outdoor News has their Yellowtail Tournament at Hotel Marina and Hotel La Concha May 9-13. The tournament is sold out, but rooms are still available. It's just that it's going to be quite the fun circus at both hotels and I would advise against fishing the La Paz side because those 50 teams are gonna beat the water like crazy and it will take a few days for the waters to get back to normal as well.
LA PAZ, MEXICO: PIRATES FLEET, La Paz, April 3, 2001, Francisco Aguilar, Reservations, Reservations/Fax 011-52-112-57353. Gene. Good yellowtail, pargo and cabrilla fishing. Lots of bait, sardines and mackerel. The dolphin place is letting the general public to stop and visit the place at no charge, they are trying to convince the local people that is a "cool place". --Francisco
LA PAZ, MEXICO: HOTEL LAS ARENAS, Punta Arena de la Ventana, April 4, 2001, Linda Glassman-Davis, Reservations 888-644-7376. Captain's: Cahora, Manuel Salvador, Ramiro, Roman, Valente and Daniel. Lots of large yellowtail!!!! Yellowtail, 46 to 44 pounds; Tuna, 11 to 66 pounds; Pargo, 39 to 33 pounds; Sierra, 20 to 4 pounds; Bonita, 4 to 5 pounds; Cabrilla, 44 to 22 pounds. As we enter Easter week, we wish all of our amigos (as) a Happy, safe holiday.
Don't forget about our all new Island Kayaks and new seafood restaurant located at"LA PALAPA". La Palapa offers a signature dish called Pescado Sarandeado--a regional Mexican specialty featuring a whole cooked fish served on a sizzling platter stuffed with shrimp. The restaurant also features seafood cocktails.....and an incredible view of Sea of Cortez and Cerralvo Island. MMMMMMM!!!
LA PAZ, MEXICO: FISHERMEN'S FLEET, La Paz, March 29, 2001, David Jones, Hotel los Arcos, Reservations 011-52-112-21313; Fax 011-52-112-57334. Another fine week, with both the fishing and the weather turning in improved reports over last week. The weather has been warming, and I would imagine that we might only have a day or two of wind left to deal with this year. Usually the full moon right around April 1 signifies the end of the winter wind. Temps have been warming into the 80s, and the wind has been calm. Fishing continues to improve, with the Yellowtail and Cabrilla bite at El Castillo still going strong, with the average size of the Yellowtail improving to 25 pounds lately. Cabrilla to 15 pounds have been regular if not common while fishing for the Yellow's. Speaking of yellow, Mr. Yellowtails brethren in color, the Yellowfin Tuna, has been very evident this last week. We have been getting fish from 18-35 pounds, and even two to 50 in the area from in front of the Las Arenas Hotel over to Punta Perico. We even had a few (6) Dorado show up in Muertos Bay this week. While it is too early to call the start of Dorado season yet, these were nice fish from 18-29 pounds and were a welcome surprise. All the above have come on the Sardinia and Caballito that we have been netting from the pangas.
LORETO FISHING REPORTS
ALL ARTICLES, REPORTS AND FISHING INFORMATION FOR LORETO
LORETO, MEXICO: VILLAS DE LORETO, Loreto, April 4, 2001, Wendy Wilchynski, Reservations Tel/Fax 011-52-113-50586. Dear Gene. We have been so busy with the kayak season but it is almost over. The fishermen are doing good with Yellowtail and even Dorado, way out by Catalina Island. Bye, from the sleepy little town of Loreto. --Wendy
LORETO, MEXICO: EL FUERTE SPORT FISHING, Puerto Escondido, April 4, 2001, Ty Miller, Reservations Tel 714-775-6658; Fax: 714-755-3501; Loreto 011-52-113-30863. Hola Gene. Have fallen behind and will not report until later. Will follow up on some news on the Bighorn Sheep. Hunters coming in this weekend along with Bill Karr from W.O.N. Hasta! --Ty
MULEGE FISHING REPORTS
ALL ARTICLES, REPORTS AND FISHING INFORMATION FOR MULEGE
MULEGE, MEXICO: MULEGE, April 4, 2001, Marty Robison & Jens Kolbowski, reporting for baja-web.com. Air Temp 60-75. Water Temp 70. Humidity 75-80%. Sea: calm. Skies: clear. Wind: mild. We're seeing more and more flying fish, maybe an indication of an early Dorado season.
BAHIA DE LOS ANGELES (L.A. BAY) FISHING REPORTS
ALL ARTICLES, REPORTS AND FISHING INFORMATION FOR BAHIA DE LOS ANGELES
BAHIA DE LOS ANGELES, MEXICO: CAMP GECKO, Bahia de los Angeles, April 4, 2001, Abraham Vazquez, Tel 011-52-515-19454; Fax 011-52-665-03206 (goes to Guillermo's). Air temp 78-60. Nice, winds out of the west strong at times and one day out of the south with fog. Humidity 45% to 80%. Seas rough at the north part of Bahia de los Angeles and in the channel . Water temperature still cold 59-62. Fishing still slow with most of the catch being bass, whitefish and jaw fish, and not too many of them. Like it always happens this time of the year the local fisherman say the fish is hiding because its cuaresma (passover). Road conditions still good except for the 9 km watch it, also the stingrays are here so don't plan on getting in to the water if you come down. Other than the wind, bad fishing , and millions of stingrays everything else is great and it's still worth coming down. Gasoline 130.00 pesos for 5 gallons.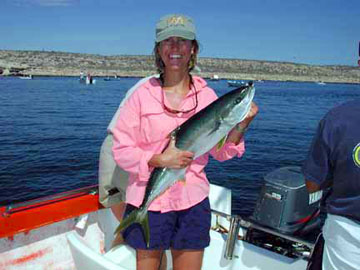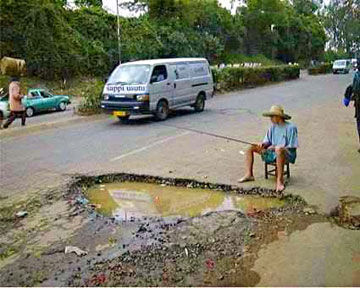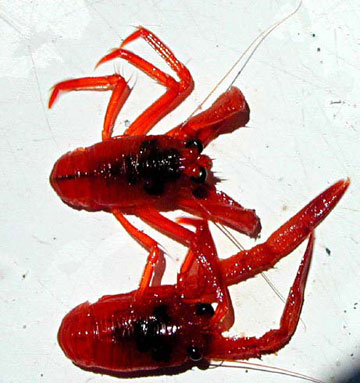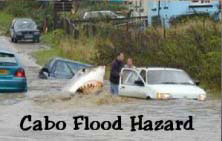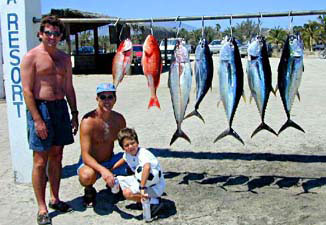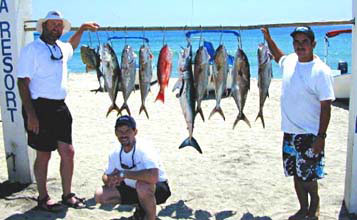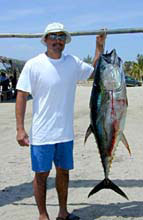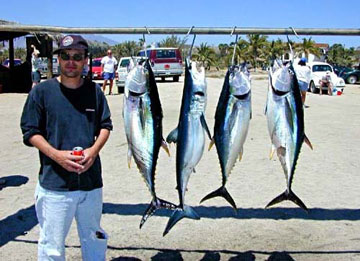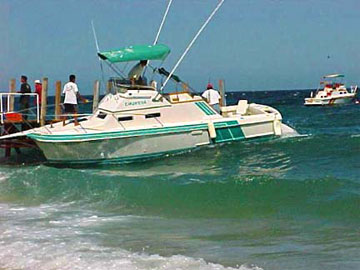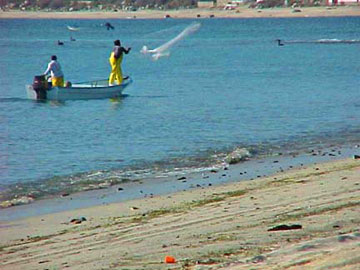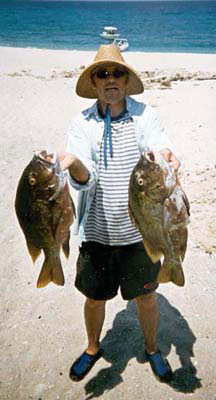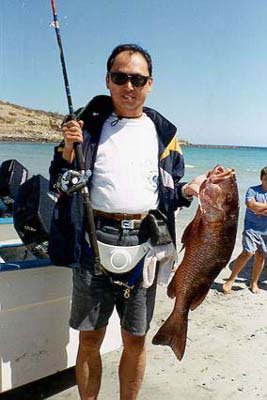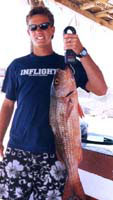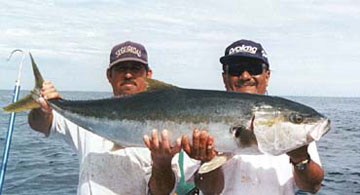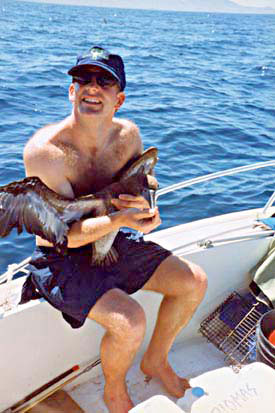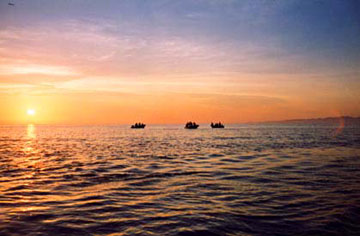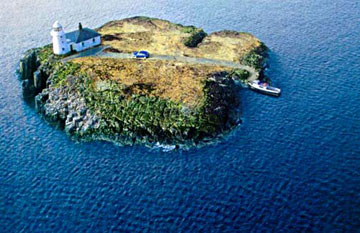 Baja coastal fishing reports and articles.
Ensenada fishing reports and articles.
Puerto Santo Tomas fishing reports and articles.
Erendira fishing reports and articles.
San Quintin fishing reports and articles.
Magdalena Bay fishing reports and articles.
Cabo San Lucas fishing reports and articles.
San Jose del Cabo (Los Cabos) fishing reports and articles.
East Cape fishing reports and articles.
La Paz fishing reports and articles.
Loreto fishing reports and articles.
Mulege fishing reports and articles.
Santa Rosalia fishing reports and articles.
Bahia de los Angeles (L.A. Bay) fishing reports and articles.
San Felipe fishing reports and articles.
Rocky Point (Puerto Penasco) fishing reports and articles.
San Carlos (Sonora) fishing reports and articles .
Mazatlan fishing reports and articles .
Puerto Vallarta fishing reports and articles.
Ixtapa Zihuatanejo fishing reports and articles.
Huatulco fishing reports and articles.
Cancun fishing reports and articles.
Mexico coastal fishing reports and articles.
Mexico Fishing Home Page < Mexico Fishing News Archives < Fishing Report