ENSENADA, MEXICO: SERGIO'S ENSENADA SPORTFISHING CENTER, Ensenada, August 26, 2001, Sergio Susarrey, Reservations Tel 011-52-617-82185. The much-expected turn around in the fishing conditions at the outer banks is happening right now! Large schools of yellowfin tuna are moving in just 15 to 20 miles of Todos Santos Island, along with better catches of dorado and yellowtail. Early in the week boats were still getting excellent numbers of albacore in the 25-0 pound class but by the end of the week the albacore numbers are down and the yellowfin tuna catches are up.
Saturday 4 boats went to the outer banks with the following results. Ensenada Clipper (20 passengers): 10 albacore, 5 dorado, 35 yellowfin tuna. Shir Lee (20 passengers): 5 albacore, 13 yellowtail, 4 dorado, 45 yellowfin tuna. El Cazador (15 passengers): 4 albacore, 3 yellowtail, 5 dorado, 20 yellowfin tuna. Quest (10 passengers): 2 albacore, 2 dorado, 32 yellowfin tuna.
The tuna are being caught well over 25 pounds with some of them almost reaching 40 pounds. The dorado catches have been ranging in weight from 15 to 25 pounds, but there were a few bulls over the 35 pound mark. The yellowtail continue to be in the 15-20 pound range.
The local fishing in Todos Santos Bay was poor for most of the early part of the week. Barracuda, bonito and bass catches fell to the floor. However yellowtail numbers went up around Todos Santos Island. Fisherman had to settle for lingcod and sheephead that were biting in great numbers. Saturday the local boats Shir Lee Too and Clipper II had a fine day out there with excellent catches of bottom fish early in the morning hours and fine barracuda and yellowtail fishing by the end of the day.
ENSENADA, MEXICO: VONNY FLEET, Ivan Villarino, August 25, 2001, Reservations & Info 011-52-615-42046. Today's fishing results. Vonny I, Captain Beto Zamora, with 2 passengers, fishing with Rapalas by Tres Hermanas: 2 yellowtail to 11 pounds. Also, 6 rockcod, 3 lingcod, and 2 sandbass. Vonny II, Captain Cruz Zamora, with 2 passengers: 13 rockcod, 4 whitefish, 6 lingcod.
BAJA COASTAL FISHING REPORTS
ALL ARTICLES, REPORTS AND FISHING INFORMATION FOR BAJA COASTAL AREAS
BAJA CALIFORNIA, MEXICO: MIKE FLANIGAN, ABREOJOS, August 26. 2001--Went down to kayak fish and surf with Steve Ussery and his brother Jim and returned on August 18th. Fishing was really, really, did I say really good! First two days we fished fairly close to shore and from the shore and caught sandies after halis after sandies after halis......they were everywhere! Found a local reef not far off the beach and there was calicos, sandies, halis, whitefish, huachinango, sheepshead, and black sea bass. Some we were never able to look at because they would not stop once they were hooked!! Fish caught were anywhere between 2 and 10 pounds. Things were looking good for our trip! Went over to Estero Coyote and fished the mouth for some spotted bay bass and halis (and a few botete). Another day we drove to and kayak fished inside La Bocana for the same species. Time to change tactics. Started fishing bait (macks, sardines and smelt) as I brought my bait tank for my kayak and used 40-pound test on the local reef. I caught two 20-pound gulf grouper on the first day, and the second day fishing live bait I caught a 10-pound gulf grouper and approximately 60-70 pound black sea bass. This was one good trip! I might go back in October if at all possible! The local fishermen say the yellows are thick at that time of year!
Nearly all fish were released to grow and make more! We caught 5 black sea bass to 70 pounds; 5 gulf grouper to 20 pounds; spotted sand bass, sandbass, and calico bass to 6 pounds; halibut to 15 pounds; huachinango to 2 pounds; sheephead t 8 pounds (I thought they tasted best!); whitefish to 5 pounds; sculpin to 3 pounds; sierra to 1 pound; barracuda to 5 pounds; porgy to 3 pounds; plus many others.
MAGDALENA BAY FISHING REPORTS
ALL ARTICLES, REPORTS AND FISHING INFORMATION FOR MAGDALENA BAY
MAGDALENA BAY, MEXICO: BAJA ON THE FLY, San Carlos, August 25, 2001, Gary Graham, Reservations Tel 800-919-2252; Fax 760-746-7260. Temperatures: 87-degree high; low 75. Partly cloudy. MARLIN--More reported each week. DORADO--Kelp paddies or a few of the shark buoys produced good catches. TUNA--Best bet out near the Thetis Bank. YELLOWTAIL--Several near the Entrada. CORVINA--A fair bite in the esteros up toward Lopez Mateos. SNOOK--Not much activity this week. HALIBUT--Along any of the sand beaches are your best bet. PARGO & GROUPER--Good catches of Pargo reported near the rocks at Punta Hughes
QUICK COMMENT--Several panga reported fair to good fishing offshore out toward the Thetis Bank. In the Esteros the best action was up toward Devil's Curve.
CABO SAN LUCAS FISHING REPORTS
ALL ARTICLES, REPORTS AND FISHING INFORMATION FOR CABO SAN LUCAS
CABO SAN LUCAS, MEXICO: PICANTE FLEET, Cabo San Lucas, August 25, 2001, Sergio Cortes, Reservations Tel 011-52-114-32474; Fax 011-52-114-35969. Fish available: striped marlin, blue marlin, wahoo, tuna, and dorado. Water temperature 80-86. Air temperature 96/77. Humidity 55%. Winds 8-10 knots (Pacific), 8-10 knots (Sea of Cortes). Fleet production (6 boats): 7 blue marlin, 3 striped marlin, 2 sailfish, 6 dorado, 4 yellowfin tuna, and 1 wahoo.
Hot spots: 20-25 miles off Cerros de Arena (Pacific Ocean). Luckiest boat: Picante Expresso (31-foot CABO); captain, Eulogio Zumaya; angler, Kristen Shepard; production, 2 striped marlin 160-180 pounds (released), 2 dorado 50-60 pounds, and 1 wahoo 50 pounds.
CABO SAN LUCAS, MEXICO: PISCES FLEET, Cabo San Lucas, August 21, 2001, Tracy Ehrenberg, Reservations Tel 011-52-114-31288; Fax 011-52-114-30588. Fishing continues to be very good here in Cabo; it's a shame there are not many anglers around to take advantage of it. This week we saw an almost even mix, of blue marlin, sailfish and striped marlin. With blue marlin averaging 180 to 300 pounds, taking predominately lures. Basically those anglers targeting blue marlin went up into the Sea of Cortez, between Chileno and Punta Gorda. This was no guarantee that they found fish, but even if they didn't find a big blue, they all managed to pick up a fair size yellowfin tuna or dorado. We should add though, that Gary Fields from Heathrow, did release a fair size blue, on Karina, just half a mile out from the Cabo Marina on August 15th. Those anglers wanting a more sure thing generally went the other way into the Pacific, to the Old Lighthouse Area, where both striped marlin and dorado were being found, along with some sailfish. We didn't have anglers catching more than one billfish any day, with the odd exception here and there, such as Cameron and Trisha Cope from Lafayette, LA, who released both a striped marlin and sailfish, aboard Tracy Ann on August 19th, as well as boating five nice dorado. Jeff Williams from California had a blue marlin and striped marlin aboard, Rebecca on August 16th. We do need mention Scott Lester, from Houston, for releasing a beautiful 350-pound blue marlin aboard Karina last week. Our overall catch success rate for all species combined was 100%, this past week; nobody got skunked, even in the strange storm, that whipped up suddenly on Friday morning. Sixty-five percent of charters caught billfish. Pisces anglers had a total of 7 blue marlin (4 released), 10 striped marlin (9 released), and 5 sailfish (4 released).
OTHER SPECIES: Dorado were king this week being the most widely caught fish in the Cabo area. Boats regularly caught from 1 to 13 (quite a few were being released) in the 15-50 pound range. Dorado took a combination of lures and live bait--more on the Pacific side than Cortez. There were not a lot of yellowfin tuna caught, except those in the Punta Gorda area, picked up whilst trolling for blues. Sizes were fair at 30-60 pounds. Just the odd wahoo here and there to 50 pounds. We did see some nice roosterfish such as one caught by Larry Sandler, aboard Karina, which was 58 pounds. Inshore boats caught small dorado and skipjacks and fair amounts of roosterfish.
Average water temperature, 84 degrees. Best lures: live bait for sailfish, purple/black, red/brown.
CABO SAN LUCAS, MEXICO: HOTEL SOLMAR SUITES, Cabo San Lucas, August 24, 2001, Dick Wilkes, Reservations Tel 800-344-3349. With yellowfin tuna almost dropping of the chart for Solmar Sportfishing Fleet this week, dorado continued to be the "hot" ticket item for anglers, who ranged from the Old Lighthouse on the Pacific around the Baja horn to Punta Palmilla on the Cortez.
Following last week's summertime trend, best fishing was close to shore, 3-5 miles out, under clear and sunny skies, calm seas, 100+ degree temperatures, and 85-87 degree water temperature, according to Fleet Manager Rene Santa Cruz--all conditions to delight panga anglers.
Bill King, Hollywood, FL, thought conditions were just right after releasing two blue marlin of about 250 pounds each. Fishing on the 28-foot San Lucas II, King mastered one blue on a red/black lure, and the other with a green/yellow lure. Dan Hogan, Vancouver, WA, did a follow-up in the same fishing hole 3 miles out between Palmilla and Chileno, releasing two blues of about 200 pounds each. Hogan did his trolling on the 28-foot San Lucas V, using green lures.
Two couples fishing on the San Lucas III could hardly keep away from dorado "attacking" their boat a few miles off El Arco at the tip. Joe and Annette Wright, San Dimas, CA, and friends Gary and Scott Shondeck shook off their fear of the attack, and returned to port with 17 dorado of 25 to 35 pounds, and 8 tired arms.
California panga anglers Christine and Carole Richie filled their coolers with 15 dorado by concentrating on a fishing hole 3 miles off the Lighthouse. On Solmar's super panga, 23-foot inboard diesel Vigia, the pair took 20-30 pounders on both live bait and green feathers.
Topping off the continuing show of blue marlin for the week was Eric Milack, Canyon Country, CA, with the release of a 350-pound blue aboard Solmar's 33-foot Pacemaker, Sheriff. He followed that performance with "cool-down" catch and release of a 160-pound Pacific striper.
CABO SAN LUCAS, MEXICO: GAVIOTA FLEET, Cabo San Lucas, August 24, 2001, Larry Edwards, Cortez Yacht Charters, Reservations 619-469-4255. Dorado counts were at the top of the action, with boats averaging about 4 per day fished. Largest fish for the week was taken by Los Angeles angler Bob Hendrichson, fishing aboard the Gaviota V, a 450-pound blue marlin. The fish was taken on 50-pound line, using an artificial, following a 90-minute battle. Overall counts reflected 4 blue marlin (2 released), 8 stripers (7 released), 1 sailfish released, 15 tuna, and 83 dorado. Cabo weather was sunny and hot, into the low 100s. Sea conditions were very good, with water temperatures at 83-84, clarity excellent, and some very fishable afternoon wind chop. Best fishing area was above and outside the Gordo Banks, 10-15 miles. Live bait was mostly caballitos.
CABO SAN LUCAS, MEXICO: FLY HOOKER SPORT FISHING, Cabo San Lucas, August 19, 2001, Capt. George & Mary Landrum, Reservations Tel 011-52-117-01271; 011-52-114-87452. Again we have had typical Cabo weather, highs during the daytime in the high 90s and lows at night around the low 80s. Humidity varied all week between 75% and 45%. On Friday we had a bit of the tail end of a storm come through and it brought with it some rain and a good bit of heavy wind. Most of the boats that went out that morning were caught by surprise and were back in the Marina by noon.
Excellent surface water conditions except for Friday when the storm blew by and the water temperatures are also very good. The Pacific side has been a few degrees cooler all week and the temperature seems pretty stable at 83-85 degrees in almost all of the water within charter range. We may see some warmer water come in later in the week if the trend continues.
BAIT: The normal $2 per bait for caballito and I haven't seen a mackerel all week. The sardinas were not in evidence here in Cabo all week long.
BILLFISH: Blue marlin, black marlin, striped marlin, sailfish, what more can you ask for? Everyone I have talked to agrees that this is the best marlin fishing they have seen in years! Most of the guys I have talked with have been fishing on the Pacific side and there seem to be fish everywhere. It has not been uncommon for a boat to get hooked up to three different species in one day and most of the boats that are trying for billfish are finding at least one coming to the side of the boat. Blue/pink, Mean Joe Green and bleeding mackerel have been the hot colors this week.
YELLOWFIN TUNA: There have been quite a few of the smaller football yellowfin found close to shore this week, but the large fish have been a bit scarce. Tuna up to 60 pounds have been found around the Red Mountain area but they have been depth orientated rather than associated with dolphin. Live caballito slow trolled have gotten good results. The hookups on lures have been few. A few larger fish have been caught on the Pacific side around the Lighthouse and the Jaime Banks. Again, these fish have not been associated with dolphin. Live bait has worked the best and feathers run for dorado have gotten most of the remaining fish.
DORADO: Good news all week on the dorado scene. They are here in numbers! Most of the fish have run in the 10-25 pound class with a few up to 50 pounds being caught everyday. The best news is that they are in schools and when you hook one fish, there are others around. That makes for plenty of good eating fillets to take home! Smaller feathers and striped marlin lures have been good for the first fish, and live bait or cut bait insure that more are hooked up.
WAHOO: Few and far between this week. The few caught were incidental fish caught while trolling for marlin.
INSHORE: The roosterfish are cooperating well for the boats that are targeting them and the pangas are also having good luck on dorado and yellowfin. A few of the pangas have caught marlin this week, both striped and blue. The other inshore species, with the exception on amberjack, have been scarce.
SAN JOSE DEL CABO (LOS CABOS) FISHING REPORTS
ALL ARTICLES, REPORTS AND FISHING INFORMATION FOR SAN JOSE DEL CABO
SAN JOSE DEL CABO, MEXICO: Reader Report Mark Haug, fishing two days with Laura Clontz and her twins Cody and Dakota at San Jose del Cabo.-- Our trip was set up by Blue Water Tours. We fished out of La Playita Sport Fishing, fishing the Gordo Banks. The day before we heard of large numbers of tuna being caught. On August 20th we found a large number of boats and no tuna being caught. We fished for 2 hours and did not see one fish caught. So we headed north, trolling dorado and marlin lures. We hooked up on a blue marlin within 30 minutes, approximately 250 pounds (released), and a 65-pound bull dorado caught by 9-year-old Cody Clontz. On August 21st, we trolled for dorado and marlin again. By 9:30 a.m. we had 8 dorado on board. At 10 a.m. we hooked up on a 150-pound striped marlin, bleeding bad as it came to the boat.
SAN JOSE DEL CABO, MEXICO: GORDO BANKS PANGAS, San Jose del Cabo, August 26, 2001, Eric Brictson, Reservations 800-408-1199; Fax 619-447-4098; 011-52-114-21147. After the rain squall last week, the parched Baja desert finally came to life and practically overnight it turned a tropical green color. The drought continues this week, as no more precipitation was reported and days were hot and humid. There was more wind out of the south this week. It made for slightly choppy seas, but it also helped keep air temperatures somewhat cooler. The water temperature continued to range from 80 to 85 degrees and clarity has improved, with clear blue water found further offshore. Some of the inshore waters were still greenish. The southern swells were making themselves present and the panga fleets have particularly taken extra precautions while launching off the beach through the surf zone. Crowds of tourists are light now, as is usual for the end of summer, but for the anglers that have made the trip, it has proved to be well worth their while. Live bait supply continue to be plentiful, with the bait of choice for the medium-sized game fish being sardinas. Overall catches included black and blue marlin, sailfish, yellowfin tuna, dorado, skipjack, pargo, roosterfish, and a few wahoo.
The action for tuna on the Outer Gordo Banks shut down on Monday, very strange deal, going from wide open to not one tuna caught, just overnight. The action switched back to the Inner Bank and closer to the point off Punta Gorda. Most common catches were yellowfin tuna and dorado. The tuna were hitting best on sardina and were averaging 15 to 50 pounds, with many of them going 35-40 pounds. Fly lining live baits on 20-50 pound tackle was the standard technique, but it was also very effective to add a half-ounce rubber core sinker to your line. Hook sizes ranged from 1/0 to 4/0. More of the typical summer season schooling dorado are now showing up throughout the area. They are weighing mostly in the 10-20 pound class, but an occasional monster bull to 50 pounds was mixed in. They have taken a variety of trolling lures and once found would readily hit whole or strip baits. Average daily catches per panga was about 6-12 fish in combination.
The action for billfish has continued in the area of the Gordo Banks but this week the problem was finding the right-sized bait to troll with. The skipjack and smaller yellowfin were elusive. There were marlin taken from the pangas out of La Playita, both black and blues, with the largest being a 280-pound black caught by skipper Jimmy Arista. Of course, there were many other stories of big marlin hookups that were lost. If the weather cooperates, this coming weekend could be a hot one for the big marlin. It will be nearing their favorite full moon feeding time.
Not much going on along the shoreline now, though there were good reports for Cabo San Lucas of roosterfish action. Out of San Jose it has been mainly needlefish that were patrolling the waters near shore. There were some pargo taken by anglers in the same areas where they were fishing for tuna and dorado. Most of the pargo were in the 6-10 pound range, but a couple of them were the larger dogtooth snapper species that tipped the scales to 25 pounds.
EAST CAPE FISHING REPORTS
ALL ARTICLES, REPORTS AND FISHING INFORMATION FOR EAST CAPE
EAST CAPE, MEXICO: BAJA ON THE FLY, Buena Vista, August 25, 2001, Gary Graham, Reservations Tel 800-919-2252; Fax 760-746-7260. TEMPERATURES: High of 98 with a low of 80. STRIPED MARLIN--Several blues off Los Frailes, sailfish slowed down from earlier in the week. YELLOWFIN TUNA--Big bite just south of La Rivera, on the surface in the morning. DORADO--Great fishing south of the Lighthouse. ROOSTERFISH -Lots of smaller fish along the shore. JACK CREVALLE--La Ribera produced several better quality fish this week. BARRILLETE OR MEXICAN SKIPJACK--A few scattered outside of La Ribera. PARGO AND CABRILLA--Lots of Pargo as well near La Rivera in deeper water.
OFFSHORE: Wide open tuna bite for two days now near La Ribera, with the dorado fishing continuing to improve. Some sailfish near the buoys, and some blues south. INSHORE: Very good near the hotels, larger jacks and roosters still near the lighthouse. Lots of Pargo as well near La Rivera in deeper water. BEACH: Has been awesome from the Spa to Rancho Leonero for roosters..
QUICK COMMENT--Peter Paradiso, Fishkill, NY caught a number of good sized dorado Friday fishing with our guide Chris Sorenson on the Por Que No.
EAST CAPE, MEXICO: RANCHO BUENA VISTA, Buena Vista, August 26, 2001, Tamara Moyeous, Reservations 800-258-8200. Good weather with water temperatures at 85 degrees. For the week of August 17-22, our boats caught 2 striped marlin, 7 blue marlin, 6 sailfish, 32 dorado, and 34 tuna. Justin Biely of Santa Maria, CA brought in a 90-pound sailfish and released 5 blue marlin on Rancho Buena Vista's boat Number 21. Mike Biely, also from Santa Maria, brought in a 125-pound sailfish, and released six others! Doug Troesh of Santa Maria landed a blue marlin, and released 2 striped marlin. --Thanks! Jeannie.
EAST CAPE, MEXICO: RANCHO LEONERO, Bahia de Palmas, August 25, 2001, John Ireland and Roy Baldwin, Reservations 800-646-2252; Hotel 011-52-114-10216. Hot weather, with daytime highs in the mid 90s, morning lows in the upper 70s, mostly sunny skies, flat mornings with afternoon breezes, and warm water temperatures about 88 degrees. A great all-around week, with lots of hungry fish both inside and outside. Coastal Kayak Fishing has a group working the reefs, taking lots of large pargo to 30 pounds.
A steady blue marlin bite off Los Frailes, with stripers biting north off Punta Pescadero. Sails are abundant all over the bay. Live caballitos and petrolero lures producing best.
ll boats are finding schooling fish from 15-25 pounds off La Ribera, with larger solitary bulls to 50 pounds taken outside, with live sardinas working best for the schooling fish, while marlin lures are producing the bigger fish outside.
A strong wahoo bite way north from El Cardonal to Muertos Bay, with fish to 55 pounds taking black/red and purple-colored marauders.
An exceptional roosterfish bite at Los Frailes, with fish averaging 40 pounds to over 60 pounds taking large live bait.
Anglers of the Week: Senores Kee & O'Brian of San Diego, CA, while fishing 3 days on a super panga, took limits of roosters, including 2 over 60 pounds and 2 over 40 pounds.
EAST CAPE, MEXICO: EAST CAPE SPORT FISHING, Los Barriles, August 25, 2001, Dave Dixon and Gil Mendiaz, Reservations 800-837-1556; Fax 805-493-5446. The water is VERY active, as shown by sea surface temperature maps. There are currently several strong breaks in the East Cape region, along with the many "mini-breaks" we associate with strong current upwellings. These upwellings bring nutrients from the bottom and drive the food chain full force. Translation: great fishing!
The yellowfin bite has been outstanding. A storm front interrupted the fishing, but only briefly as the bite bounced right back after it's passing. Again, two major schools have been working the area, one of smaller fish (10-40 pounds) inside and the other with larger fish (40-200+ pounds, average 60 pounds) working the outside with the dolphin. The bigger fish are a boat ride, being found as far as 50 miles out, but the bite is good. Be sure to load up on sardinas for bait and chum. Sardinas have been something of a hit-and-miss proposition at the local bait boats, so try and get out early, or you may have to drive a few miles to get bait. The bigger fish are taking big live baits (currently caballitos) thrown out after a jig strike. Hoochies in blue-and-silver (or similar) are the order of the day on both schools. The school of larger tuna is also biting cedar plugs, with natural wood the color of choice.
The billfish bite has also been strong. Sailfish are everywhere. Blue marlin are also spread throughout the region. For big marlin, try dark colors in the big doorknob lures, or see if you can't pick off a football yellowfin and rig it up in a live bait harness for trolling. Dorado numbers are still down from their usual levels, though things did improve a bit over the last week or so with more larger fish taken on the troll, and a school of 10-15 pound. dorado developing off Punta Colorada. Inshore, the jacks continue to rampage, with roosterfish, big jack crevalle, and amberjack in abundance.
EAST CAPE, MEXICO: HOTELS PALMAS DE CORTEZ, PLAYA DEL SOL, PUNTA COLORADA, East Cape, August 23, 2001, reported by Shannon Moe, and by Dave "Smokey" Manuel of East Cape Smokehouse, Hotel Reservations, 800-368-4334. Fishing results for the week ending August 23, 2001: Water temperature, 80-86. Air temperature, 96-77. Boats out 149; blue marlin, 15; striped marlin, 7; black marlin, 0; sailfish, 62; dorado, 320; yellowfin tuna, 335; pargo, 7; wahoo, 10; amberjack, 0; triggerfish, 6; pompano, 2; cabrilla, 0; roosterfish, 4.
The last time I had anything much to say regarding dorado was just over a month ago. It's been pretty slow and dull since then, but that has changed as of this week and we finally have some excellent numbers to report. The most productive waters for these dorado schools has been down past Los Frailes to Destillideras, in tight within a mile or two of shore. Charters are hammering the dorado there using sardines while drift fishing. The average caught per boat fishing in that area ran over ten all week. The only bad news is that few of the fish caught eclipsed the 20-pound mark and most were at or under 10 pounds to 12 pounds. Some bigger dorado were found trolling lures in other spots, but, for now anyway, the schooling fish are on the small side and in fact (in my opinion) many should be released. Dorado grow very rapidly, up to 30 pounds per year, so if released these little 6 and 7 pounders will be 3 times that size in a few months, providing a bit more excitement down at the end of the line.
In addition to good dorado action, tellowfin tuna were again prevalent this week. Porpoise schools were located all over the place, moving in all directions daily, and those charters that got on top of the schools early did the best, usually with trolled jigs. Sizes on tuna caught swimming in with porpoise dropped down some overall. There were fewer in the 50-80 pound range and more in the 15-25 pound range than the last week or so, but some grandes are still out there just begging to be caught. Jeff Smith and Gisela Duran of Thousand Oaks, CA brought in a 198-pound yellowfin tuna, which makes the third tuna near or over 200 pounds caught in the last week.
In each of the last two years, I've seen a tuna brought in over the 350-pound mark during July and August, so if recent history holds, somebody out there is still gonna have to do battle with a giant in the next few weeks! A couple of other stationary bites on small tuna hitting sardines were found off Destillideras and La Ribera also this past week. Sailfish were the only billfish species that showed continued consistent numbers. Blues and stripers have fallen way off the pace in the last 7 days. Before that, anglers had an excellent chance of landing a blue over a three-day fishing trip, but those chances are growing slimmer. In the last week the success rate of landing a blue dropped to 10%, less than half of the previous week's rate of 25%.
EAST CAPE, MEXICO: VISTA SEA SPORT, Buena Vista, August 22, 2001, Mark Rayor, Reservations, 011-52-114-10031. Visibility is 80 to 100 plus. Water temperatures are 85 degrees at the surface and 85 degrees at depth. Currents are mild. Punta Perico, Cerralvo Island and dive sites to the north have the best conditions at this time.
Common sightings: parrotfish, panamic pork fish, king angelfish, Cortez angelfish, Moorish idols, butterflyfish, porcupine and Guinea fowl puffers, coronetfish, stone scorpionfish, goatfish, cabrilla, sergeant majors, and many varieties of moray eels, grunts, snappers, damsels, wrasse, hawkfish, blennies, jacks, surgeonfish, starfish, gobies, grouper, and grunts.
LA PAZ FISHING REPORTS
ALL ARTICLES, REPORTS AND FISHING INFORMATION FOR LA PAZ
LA PAZ, MEXICO: JONATHAN ROLDAN'S TAILHUNTER ADVENTURE SERVICES, La Paz, August 26, 2001, Jonathan Roldan, Tel 626-333-3355; Fax 626-333-0115; Pager 323-349-8111; Message Pager 877-310-7734. The biggest story since we last left our heroes is that it seems we have an honest-to-god jag of a fish bite finally going on at El Bajo, my fishing brothers and sisters! Wow! This seems to be the one that we've been waiting for and the stuff that made the seamount famous!
I have no idea how long it will last and maybe by the time you're reading this, it will have become just a little weenie bite of bonito, but hey....it sure has been solid! It started over the weekend. Come early, get bit early. Sheesh.. imagine sunshine...flat glass waters then all of a sudden WHOOSH! WHOOSH! WHOOSH! Birds are diving, and fish are breaking water!!!...no make that catching air! Fifty.. Sixty.. hundred-pound yellowfin full-on turbo spirals 2 and 3 feet out of the water after baitfish, mackerel, flying fish...heck maybe even trying to drag down a low-flying bird! This was full battle mode, amigos! If you had been there, at times it was all your arms, backs and legs could do! Swirls and boils would break out in a 40-yard radius of ripping fish. Boats would race. Throw bait and you could hear the clickers of half-a-dozen reels go ballistic. Guys would scream. Others would curse for missing a biter or getting broken off! Then, the waters would calm leaving only guys on bent rods! Suddenly, 100 yards away, BOOM!!!! The fish would come up crashing again and all the boats would then race there in a fishing scrimmage that was to be repeated over and over throughout the day! It was awesome.
I was out there personally and at one point I couldn't stand it! I ran to the bow of the super panga and grabbed my Calstar 700 M and fired out a TADY 45 heavy into a massive boil 20 yards wide and 30 feet deep! Blam.. !!! Two cranks and I was INHALED!!!!! I yelled that stooopid yell you scream when you're fishing the heavy iron and get ripped! Two more cranks and ZING POWIE!!!! No more jig! I'd have sworn I got a second bite that just crunched through my line, but my own fault for trying to throw iron with only 25 pound string at 100 pound tuna. I quickly grabbed another stick...this time with only 20-pound test (I'm really stooopid!) and fired out a UFO 4! Because of the angle of my toss, the jig hit the surface of the water and skipped up about 1 foot above the water...WHOOOOOOOSHHHHH!!!!!! Big MO comes up in mid-freaking air and jams it down it's gullet with a gush of water and I'm double bent again!!!! WHOOO HAAAAA!!!!! Now were' fishing...!!!! Well, on 20-pound line you know the end of that story... yea...but boy that was as good an adrenaline rush as you can get seeing a big YFT come outta the water to spank your iron!
In addition to the YFT's, there's a ton of big bonito that will keep you bent all day long. My pal, Judge Richard Jones seemed to be having the time of his life pulling on bonito all day. Never heard a guy laugh so much, but that's what it's all about...having fun! There's some breezing bull dorado; and... ahem...I fished one day with Bill Lambriski of New York and he put the hurt on a really nice 35-pound mahi on light line!...and I also saw a few marlin hooked and uh... received the "long range release" treatment!
Water's 82 on the surface and 79 at depth, so maybe this is gonna hang around for awhile. I know the divers are saying the hammerheads are on the mount and there's tonnage of manta rays. You never know!
We'll keep you posted, amigo! I'm headed to Alaska this week for a change of scene and to keep an eye on the salmon and halibut population. This is a work/fun trip, but after blazing in the desert all season, I can't wait to see BIG GREEN PINE TREES!
LA PAZ, MEXICO: FISHERMEN'S FLEET, La Paz, August 25, 2001, David Jones, Hotel los Arcos, Reservations 011-52-112-21313; Fax 011-52-112-57334. Well, you wouldn't know it from the dearth of fisherfolk down here this last week, but the fishing is getting mighty good. Weather has been hot and sometimes humid, but really not too bad for down here in August or for Hell anytime. You should put up with that however in order to enjoy some good variety and dimension of fishes. We have tuna, 30 pounders at the south end of Cerralvo and 60 pounders at the north end; we have dorado, with the largest fish being a legitimate 55-pounder caught by Gary Heppy of Dove Gulch California; we have had wahoo, with a first time catch for Glenn Trembley of the windy city, Chi Town, of 2 wahoo, one at 40 pounds the other at 25. Robert Davis, soon to be of Temecula, CA has been scoring on tuna, dorado and a first time sailfish at the north end of Cerralvo, and Wayne "Mellow Man" Flansberg, and his lovely wife Sandy were just here from San Jose, and had wahoo, cabrilla, dorado and tuna. It's been a good week, with quantity in the 8 ring, variety also in the 8, and quality in the Bull. Bait has been coming easy at the island, and the water has been flat to only a little choppy. Even ol' Pinchy Juan has been getting into the act, connecting on some pretty nice marlin, both blues and blacks, up to the Bajo. It's a good time to just throw your antiperspirant out the window, and come on down.
LORETO FISHING REPORTS
ALL ARTICLES, REPORTS AND FISHING INFORMATION FOR LORETO
LORETO, MEXICO: EL FUERTE SPORT FISHING, Puerto Escondido, August 27, 2001, Ty Miller, Reservations Tel 714-775-6658; Fax: 714-755-3501; Loreto 011-52-113-30863. Hola Pescadores. Well, it's that time of year again to shut down for a while and take a well deserved break from work. This will be my last fish report until the first of October. Dorado are still hanging around, but in small numbers. The fish that have been taken are in the 15-25 pound range and, believe it or not, still holding on sargasso paddies that surprisingly still seem to be showing up. Surface water temperatures are reaching 90 degrees so seize the opportunity as fast as you can because the fish will not hold on top for very long. Dorado are still taking the live bait but we are only taking on minimal bait and keeping frozen jugs of water in the bait tank to stabilize the mackerel do to the harsh water temperature. Sailfish are still around and on top with no sightings of stripers. They may come back around in another month or so.
Bait is still steady between Punta Coyote and Isla Danzante with macks hanging off the cool bottom and sardines suspending in 150 feet. Bite is right at sunup. For those of you that have palapas in Tripui or plan on launching out of Puerto Escondido, I must advise you that Fonatur has finally gated the launch ramp area and parking lot with a toll booth at the entrance. What does that mean? Starting last week, it's $2.00 USD per day to launch and $3.00 USD per day to park your vehicle with trailer! Times are a-changing but it was great while it lasted! Catch up with you in October, and thanks for your support as always! Water temperature, 89. Air temperature, 102. Weather, breezy. Seas, flat.
We have been in the middle of a major move. We finally sold our palapa and have been packing and cleaning for what seems like months now. Given the fact that it is about 100 degrees out right now and so humid that you drip sweat just sitting in the shade, the task has been slow going. You may remember reading a few times back about our contract with Tripui being canceled. Well, we chose to move from that office early as well, seeing as how we were moving anyways. So, not only did our home move, but also our business. Rest assured, however, that we are still here and going strong. We have moved to Loreto temporarily and will let you know when and where we decide to settle down. Currently we have several incredible offers on the table from resorts who wish to sequester our company as their sport fishing concession and we are in the process of deciding which one suits our needs best. It seems that although some people didn't realize what a good thing they had, most everyone else realizes it! We really want to thank all of you in Tripui who have been so very supportive of us over the last few years. Your friendship, help, and belief in us has made living and working there all worth while. We will dearly miss seeing all of you regularly, but will make sure to visit often. And we also invite you to visit us as well. Don't worry. We will continue to keep you up to date with fish reports and the What's Happening stories. Make sure to follow our website to find out what wonderful ways our business is expanding and with whom we will be partnering! We promise you this, it will be exciting! Due to things being in transition right now, don't expect our reports to be timely for a while. We will do our best to keep you up on things, but you are just going to have to look for it because it won't be posted on any specific days.
MULEGE FISHING REPORTS
ALL ARTICLES, REPORTS AND FISHING INFORMATION FOR MULEGE
MULEGE, MEXICO: READER REPORT FROM FLY-IN RESIDENT RON GRANT--I am getting the report second-hand from residents via telephone. My aircraft is in for maintenance and it will be another couple of weeks before I personally head south.
Weather is hot in the high 90s to low 100s. Water temperature in low 80s. Lots of dorado within 10 miles of the light house. No problem getting your limits and back in by noon. Some of the pangueros are talking about yellowfin tuna in deep water, but have not heard of any sport fisherman going out looking for them. If anything a real lack of sports fisherman. Not more then a couple private boaters a day hitting the water. Tourist business very slow. --Ron Grant.
BAHIA DE LOS ANGELES (L.A. BAY) FISHING REPORTS
ALL ARTICLES, REPORTS AND FISHING INFORMATION FOR BAHIA DE LOS ANGELES
BAHIA DE LOS ANGELES, MEXICO: CAMP GECKO, Bahia de los Angeles, August 26, 2001, Abraham Vazquez, Tel 011-52-515-19454; Fax 011-52-665-03206 (goes to Guillermo's), satellite EMAIL direct to Camp Gecko at L.A. Bay. The weather has cooled down again. It was a scary 4 days with temperatures over 100, and all of a sudden it cooled down to 74 during the night. The day temperatures have been 90, and 76 at night. The humidity still a low 30%. No wind, just a light breeze. The skies are clear as can be. Water temperature 78-82. Very green in color. The fishing has been excellent for yellowtail, lots of 20 pound fish at Punta las Animas, averaging 10 yellows per boat today. A few white seabass are mixed in with them, most of them caught on jigs and a few with live bait. The paddies have almost disappeared after the west wind was blowing for 4 days, and the water got green again. Not much dorado the last few days. We hope it's not over yet. The sierra are wild inside the bay trolling Krocodiles or alike. The baitfish has been easy, one mile west of Horsehead Island, at about 150 feet, close to the bottom. Few skipjacks around, some roosterfish inside the bay feeding close to the shore, and still lots of flying fish inside the bay.
SAN FELIPE FISHING REPORTS
ALL ARTICLES, REPORTS AND FISHING INFORMATION FOR SAN FELIPE
SAN FELIPE, MEXICO: TONY REYES FISHING TOURS, 6-day Midriff Islands trip aboard the panga mothership, Jose Andres, Tony Reyes, Exclusive booking agent, The Longfin, 714-538-8010, trip ending August 24, 2001. Trip Number 18 from San Felipe this year. Water temperature, 75 degrees. Fish count for the week: 265 spotted bass, 4-7 pounds; 202 yellowtail, 20-30.5 pounds; 41 cabrilla, 8-16 pounds; 37 dorado, 10-16 pounds; 15 red snapper, 8-18 pounds; 6 shark, 12 pounds; 6 sheephead, 6 pounds; 5 grouper, 25-30 pounds.
BAJA SPORTFISHING, INC., 6-day Midriff Islands trip aboard the panga mothership, Erik, Gustavo Velez, Reservations Tel 619-523-1822, 800-770-2341; Fax 619-523-9896, trip ending August 23, 2001. We had 24 fishermen on a very good trip. Water temperatures 78-84, not too hot but humid. Fishing was good. We had a visitor from Utah, Howard McBride. We fished at San Lorenzo and San Francisquito. Fish count: 257 yellowtail to 45 pounds; 60 red pargo to 20 pounds, 156 dorado to 35 pounds; 210 cabrilla; 3 grouper to 105 pounds.
MAZATLAN FISHING REPORTS
ALL ARTICLES, REPORTS AND FISHING INFORMATION FOR MAZATLAN
MAZATLAN, MEXICO: ARIES SPORTFISHING FLEET, Mazatlan, August 26, 2001, Larry Edwards, Cortez Yacht Charters, Reservations 619-469-4255. Sailfish came back on the scene this week, with a near 2 fish per boat average. It appears that much of the dorado that had been proving the top action for many weeks as subsided and the sportfishers refocused on the billfish, moving a little more offshore. Overall catches produced a total of 22 sailfish and 1 small blue marlin, along with 8 dorado, for 14 days fished in the offshore waters, and 3 corvina and 3 red snapper for a single panga day on the inshore waters.
Mazatlan weather continues to be hot, mostly clear, but some evening clouds and occasional night rain, with temperatures in the high 90s. Sea conditions were calm with temperatures near 84 degrees, good clarity, very light swell and very little breeze. Best fishing was 19-20 miles due south of Marina el Cid, and rigged trolling baits were working best for the billfish.
IXTAPA ZIHUATANEJO FISHING REPORTS
ALL ARTICLES, REPORTS AND FISHING INFORMATION FOR IXTAPA ZIHUATANEJO
IXTAPA ZIHUATANEJO, MEXICO: IXTAPA SPORTFISHING CHARTERS, Ixtapa-Zihuatanejo,, August 26, 2001, Larry Edwards, Cortez Yacht Charters, Reservations 619-469-4255. Very little fishing activity was reported from Ixtapa Zihuatanejo last week. With daily temperatures in the high 90s and a lack of rain to cool the area off, anglers have decided on alternate locations. Offshore sailfish and yellowfin tuna continue to dominate the action. Randy Raskin fishing aboard the El Soltar with Captain Miguel Alvarez landed 4 yellowfin tuna and pulled the hooks on 2 sailfish in 2 days of fishing. First time visitor from France, Mr. Jaffre, fishing 6 days aboard the La Hawaiiana landed a total 4 yellowfin tuna, 2 sailfish, 4 roosterfish, 5 yellowtail jacks AND 18 bonitos. Jim Edler from Cortlandt Mannor, NY, fishing with Captain Adolopho landed 1 roosterfish. The blue water continues to be right in the bay and the tuna are just a few miles offshore. Inshore the captains are reporting a large number of good sized Spanish mackerel but the roosterfish and yellowtail jack activity has slowed down considerably. Seas are calm, with best fishing 1-10 miles offshore. Bait supply is good.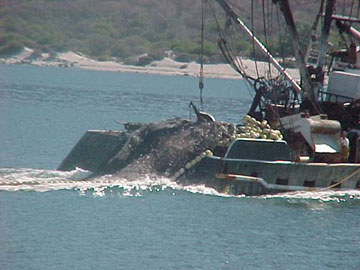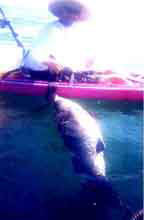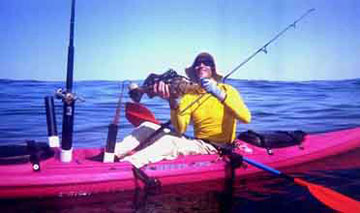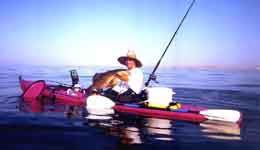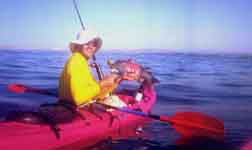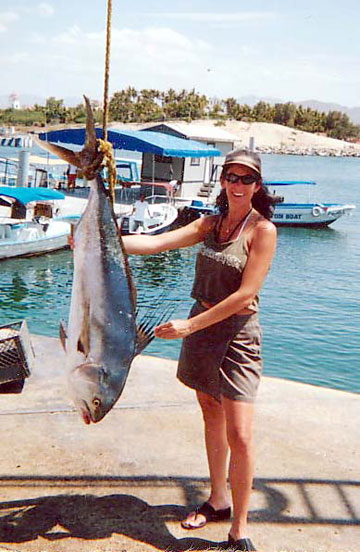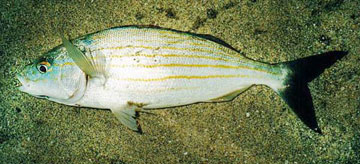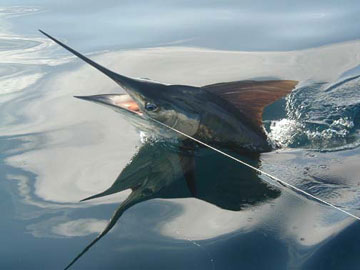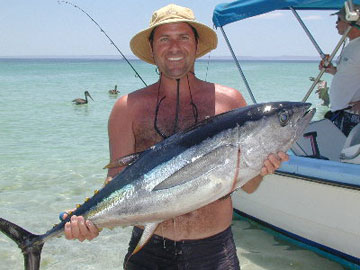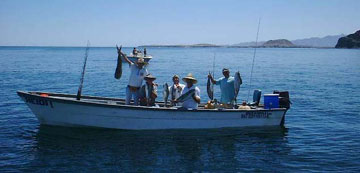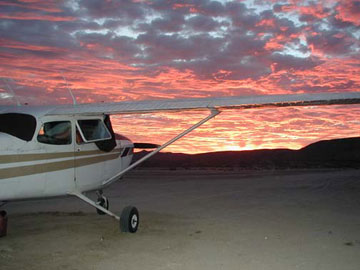 Baja coastal fishing reports and articles.
Ensenada fishing reports and articles.
Puerto Santo Tomas fishing reports and articles.
Erendira fishing reports and articles.
San Quintin fishing reports and articles.
Magdalena Bay fishing reports and articles.
Cabo San Lucas fishing reports and articles.
San Jose del Cabo (Los Cabos) fishing reports and articles.
East Cape fishing reports and articles.
La Paz fishing reports and articles.
Loreto fishing reports and articles.
Mulege fishing reports and articles.
Santa Rosalia fishing reports and articles.
Bahia de los Angeles (L.A. Bay) fishing reports and articles.
San Felipe fishing reports and articles.
Rocky Point (Puerto Penasco) fishing reports and articles.
San Carlos (Sonora) fishing reports and articles .
Mazatlan fishing reports and articles .
Puerto Vallarta fishing reports and articles.
Ixtapa Zihuatanejo fishing reports and articles.
Huatulco fishing reports and articles.
Cancun fishing reports and articles.
Mexico coastal fishing reports and articles.
Mexico Fishing Home Page < Mexico Fishing News Archives < Fishing Report