The orginal purpose of the motel buildings was to house workers for a sardine cannery established by the Mexican government in the 1940s, which was at one time managed by Vela as an investor. The cannery closed in the early 1970s, and Vela converted the workers' quarters to a motel and named it "Molino Viejo," the old mill, after an English wheat growing and milling colony that had failed there in the late 1890s. Remnants of both the wheat milling and cannery operations remain scattered about the property to the present day.
In other mainland Mexico and Baja fishing action this week:
ENSENADA FISHING REPORTS
ALL ARTICLES, REPORTS AND FISHING INFORMATION FOR ENSENADA
ENSENADA, MEXICO: Local fishing was very productive last week on bonito, lingcod, snapper, and bottom fish, and several offshore boats found good to excellent action on albacore and yellowtail. On Saturday, LILY FLEET'S Sammy Susarrey reported the Tamara fished outside with a limited load and found 45 yellowtail to 15 pounds, 14 albacore to 15 pounds, 13 skipjack, and 2 dorado to 15 pounds about 45 miles off Punta Banda. Erick Ptacnik of GORDO'S SPORTFISHING said their boats had found albacore and tuna 12-20 miles outside Puerto Santo Tomas on a heading of 250 degrees. Sergio Susarrey of SERGIO'S ENSENADA SPORTFISHING CENTER said El Cazador went out over 40 miles at the end of the week, with nine anglers, and caught 25 albacore to 35 pounds, 25 yellowtail to 18 pounds, 35 skipjack to 19 pounds, and 9 dorado to 25 pounds. Weather conditions were excellent, and local fishing was also good at Todos Santos Island for bonito to 12 pounds, barracuda to 10 pounds, and big numbers of lingcod to 12 pounds, plus rockcod, sheephead and whitefish, all caught in good numbers. The best catches were on the north side of Todos Santos Island for the surface fish, and at Punta Salsipuedes for the bottom fish.
MAGDALENA BAY FISHING REPORTS
ALL ARTICLES, REPORTS AND FISHING INFORMATION FOR MAGDALENA BAY
MAGDALENA BAY, MEXICO: BAJA ON THE FLY'S Gary Graham was keeping a close eye on the approaching fall offshore fish pile-up, and said reports are starting to come in on wahoo, tuna at the Thetis Bank, and dorado at the buoys. Graham said that marlin are being spotted, but not in the big numbers expected next month. Weather at San Carlos was in the high 70s during the day and low 70s at night. In the mangroves, Devil's Curve was producing good action on pargo and grouper, and some quality snook were showing up but not in numbers.
CABO SAN LUCAS FISHING REPORTS
ALL ARTICLES, REPORTS AND FISHING INFORMATION FOR CABO SAN LUCAS
CABO SAN LUCAS, MEXICO: Post-hurricane dorado were the overwhelming fish of the week for most Cabo fleets, with the HOTEL SOLMAR SUITES, for example, reporting a total catch of 244 dorado, 28 yellowfin tuna, 6 striped marlin, 2 blue marlin, and a single wahoo, coming from 10-20 miles off the arches and closer in near the lighthouse.
CABO SAN LUCAS, MEXICO: Captain George Landrum of FLY HOOKER SPORT FISHING called the dorado "super-abundant," saying, "It has been difficult to pull away from the fast and furious action to try another species. While some of the fish have been in the 40-pound range, the average size has been 10 pounds. Most of the boats have been keeping only the dorado over 15 pounds. The larger fish have been very close to the debris lines." Landrum added that water conditions have settled down after the passage of Hurricane Juliette. "At the beginning of the week, the water out to 50 miles was banded, alternating green and blue in strips approximately 5-10 miles wide," he said. "As of Sunday, the water has returned to mostly blue everywhere you go, with the really deep cobalt blue having come within 25 miles. There is a 15-mile wide warm water band wrapping around the cape out towards the Golden Gate Bank. This is the current line that had all the hurricane debris stacked in it, stuff from root balls to tree trunks and palm fronds."
CABO SAN LUCAS, MEXICO: At PISCES FLEET, Tracy Ehrenberg relayed an open letter to U.S. visitors from Los Cabos Mayor, Narciso Agundez Montano:
"I would first like to extend a brotherly greeting and advise you of our solidarity with you, in light of the lamentable acts that took place last September 11th.
"In Los Cabos we are getting over Hurricane Juliette...The highest quality hotels are in full service and we are experiencing minimal cancellations. The fishing tournaments that take place here, which are recognized worldwide, have not been suspended. Eight of the nine golf courses are intact.
"We have received innumerable offers of help from diverse places in the world, but particularly so from many United States citizens, who have made this tourist destination their own. We are very grateful to them. Los Cabos is what it is due to these loyal visitors that believe in us.
"The purpose of this letter is to thank you for supporting us, but also to let you know that the best way to help the people of Los Cabos, is to continue to distinguish us with your visits...
"Come on down. We are waiting. Los Cabos is right for you to come and enjoy." --Ing. Narciso Agundez Montano, Mayor of Los Cabos.
CABO SAN LUCAS, MEXICO: PISCES FLEET boats were by-passing the near shore dorado bite last week, instead going farther outside for excellent catches on big yellowfin tuna. Notable tuna catches for the week included a 175-pounder caught by Kenneth Ferrell and Charles Harrod of Arkansas aboard Ruthless, Bob Lengas' 185-pound fish aboard Adriana, Ronald Morrison's double on 110 and 115-pound tuna, and many others just under 100 pounds. "These big fish were generally found quite a way off shore between 20 and 30 miles," said Ehrenberg. "Dorado fishing has been constant, but we are heading further out looking for big tuna." Pisces boats were also averaging 1-3 dorado from 20 to 65 pounds, and about 50 percent of the fleet also caught at least one striped marlin. There were no blue marlin reported during the week. Cabo weather was cooler with daytime air temperatures to 87 degrees, and water temperatures averaging about 80 degrees.
CABO SAN LUCAS, MEXICO: Larry Edwards of CORTEZ YACHT CHARTERS said most of the tuna being caught by GAVIOTA FLEET weighed over 100 pounds, and the largest was a 220-pounder caught by Greg Kawazynsky aboard Capt. Octavio Castillo's Gaviota IV. Edwards called the overall fishing "fabulous," adding that boats were also averaging 4-5 dorado and about 1 blue marlin per day fished. Gaviota Fleet boats were finding the best action at the Jaime Bank and south of the arch. The overall fleet count included 7 blue marlin (6 released), 5 striped marlin released, 54 yellowfin tuna, and 87 dorado.
CABO SAN LUCAS, MEXICO: At PICANTE FLEET, Marco Arechiga reported a total catch for 5 boats of 4 striped marlin, 1 blue marlin, 13 tuna, and 9 dorado, with winds on the Pacific and Cortez sides at 8-12 knots and humidity averaging 51%. Picante Fleet boats found water temperatures ranging from 76 to as high as 85 degrees, depending on area fished.
CABO SAN LUCAS, MEXICO: Dave Palmer of FIESTA SPORTFISHING said four of his group of 50 anglers last week finally landed their 240-pound yellowfin tuna, taking turns on 50-pound test line for an hour and half to subdue the monster.
SAN JOSE DEL CABO (LOS CABOS) FISHING REPORTS
ALL ARTICLES, REPORTS AND FISHING INFORMATION FOR SAN JOSE DEL CABO
SAN JOSE DEL CABO, MEXICO: As anticipated, post-Hurricane Juliette fishing around the whole south end of Baja was red hot last week for dorado and tuna, and Eric Brictson of GORDO BANKS PANGAS was happy to report that launching operations have resumed at the beach of La Playita, where a massive estero wash-out kept the village isolated for two weeks. "We did get hit hard," said Brictson. "Major flooding was the worst part. We are now back in operation."
Brictson reported that dorado were raging off San Jose del Cabo, from a mile off shore on outwards. The fish were being found by trolling any color lure in blue water and around floating debris. Most dorado were averaging 10-20 pounds, with quite a few larger bulls in the 30-55 pound range.
The San Jose del Cabo panga fleet was fishing from Red Hill to the Gordo and Iman Banks, Brictson said, and the bulk of the heavy debris is now drifting farther off shore. Water is murky and green off the San Jose river outlet, but turns blue about a mile or two out. Water temperatures were averaging 78-80 degrees, and there were very good supplies of sardina bait.
Yellowfin tuna were consistently 40-60 pounds at the Outer Gordo Bank, with large fish seen crashing bait on the surface. Average catches were 2-12 fish per boat, depending on area fished. Other catches for the week included a scattering of skipjack, bonita, rainbow runner, amberjack, cabrilla, whitefish and pargo to about 15 pounds.
EAST CAPE FISHING REPORTS
ALL ARTICLES, REPORTS AND FISHING INFORMATION FOR EAST CAPE
EAST CAPE, MEXICO: Fishing action from Isla Cerralvo to Punta Los Frailes mirrored the post-hurricane pattern of the Los Cabos Corridor last week, with very good results on tuna and dorado.
EAST CAPE, MEXICO: Tami Moyeous of RANCHO BUENA VISTA said the RBV fleet was enjoying excellent action, with big tuna and dorado see-sawing back and forth for first place, and tuna averaging 80-135 pounds. RBV was continuing to offer a 4th night free for each 3 fished, and all hotel services were fully restored, on-site manager Tony Marron reported. Only a single billfish, a striped marlin, was caught during the week.
EAST CAPE, MEXICO: RANCHO LEONERO'S John Ireland said dorado fishing was just like grandpa used to have, with fish literally "everywhere you looked" under floating debris. All Leonero anglers were limiting on dorado to 50 pounds, using live sardina and bright colored hoochies.
Tuna to 200 pounds were hitting on some days, and not others, on cedar plugs and marlin lures. Most bigger fish were found outside. Ireland reported East Cape weather as in the high 80s with mild evenings and mostly sunny skies, calm seas, and water temperatures averaging about 80 degrees. Billfish action was light last week, since most anglers were targeting the tuna and dorado, but Ireland said there were blue marlin mixed with sailfish for those who cared to run out about 20 miles for them. Trolled dark-colored lures were working for the blues, while live sardinas were producing sailfish. Inshore water after the hurricane was still murky but was holding dorado, pargo and big jacks, and fly anglers were scoring heavily on the dorado.
EAST CAPE, MEXICO: Gary Graham of BAJA ON THE FLY confirmed the super dorado and tuna action, saying, "As anticipated, the dorado and tuna fishing has been great, the best we have seen this summer. Even the billfish have decided to begin to play after the storm. Most of the boats are focusing on the dorado and tuna with several areas producing good catches. Cabo Pulmo and La Ribera have been consistent for dorado and a few smaller tuna. Outside, under the porpoise, the tuna have been larger with a few up to 60 pounds." Graham said that his chartered boat, the Mary Lee, is now on its way to San Carlos at Magdalena Bay, and will be ready for the third annual "Flyrod Marlin 101" assault on the incredible Thetis Bank fall marlin pile-up. There is one slot left for this year's series, and Graham said inquiries may be made by calling 800-919-2252.
EAST CAPE, MEXICO: At HOTELS PALMAS DE CORTEZ, PLAYA DEL SOL, PUNTA COLORADA, tuna and dorado were also leading the post-hurricane charge. The hotel's Shannon Moe said one group of 21 clients stayed for the entire storm and started fishing again right afterward. They were catching so many 100-pound plus tuna, she said, that they were actually releasing 50-60 pounders. Palmas de Cortez was offering a fourth night free special, also valid at the other two Van Wormer resorts of Playa del Sol and Punta Colorada, Moe said.
EAST CAPE, MEXICO: The big news for Dave Smokey Manuel of EAST CAPE SMOKEHOUSE was that the new expanded store is now open, up past Tio Pablo's and Hotel Los Barriles, on the left side of the street. Manuel said the phone lines are still being moved, due to delays caused by Hurricane Juliette, but that he expects to be back online shortly from the new location.
EAST CAPE, MEXICO: At VISTA SEA SPORT, Mark Raynor said diving conditions are returning to normal at Cabo Pulmo and points north. Water temperatures are in the low 80s on the surface, and the high 70s at depth. Visibility at Cabo Pulmo was still poor, and humidity was dropping. The afternoon thunderclouds were disappearing over the mountains with the approach of fall.
EAST CAPE, MEXICO: Axel Valdez of BUENA VISTA BEACH RESORT said fleet boats went as far as 50 miles in search of fish right after the hurricane, but that runs became much shorter last week as action picked up. For 19 boats reporting, the fleet turned in a fish count (including released fish) of 1 blue marlin, 1 striped marlin, 65 dorado, 74 tuna, 3 roosterfish, 10 grouper, 7 pargo, 10 amberjack, 1 bonita, 1 cabrilla, and 1 skipjack.
LA PAZ FISHING REPORTS
ALL ARTICLES, REPORTS AND FISHING INFORMATION FOR LA PAZ
LA PAZ, MEXICO: Linda Glassman-Davis of HOTEL LAS ARENAS said both bookings and fishing are way up, with next week almost sold out already and dorado to 38 pounds setting the pace. Hotel guests also did well on wahoo to 50 pounds last week, plus some football tuna to about 25 pounds.
LA PAZ, MEXICO: Jonathan Roldan of TAIL HUNTER INTERNATIONAL was also excited about the dorado being caught from around Las Arenas to the south end of Isla Cerralvo.
"For the most part, we're whipping butt," Roldan said. "Right after Hurricane Juliette tore through, lines of debris started forming along the current breaks and sure enough, the warmer southern waters were bringing dorado up the corridor hungry and eager to chew! There were a few punk fish, but for the most part, we got the nice deep wide-bodies that we had not seen since early summer. As the week went on and the waters got even more settled the variety started to kick in. Tuna at Roca Montana and El Bajo started to mix in with fish as large as 30 to 40 pounds. Some sierra were in the counts and some late season sailfish were seen, hooked, and released as well."
LA PAZ, MEXICO: David Jones of FISHERMEN'S FLEET said bait has been a "bit problematic" lately, and the road out to Los Planes needs to dry out some more, but that clients were still scoring on dorado and tuna on the Las Arenas side. Jones said his testing has shown no benefit from a fluorocarbon coated line that he earlier had thought was the hot setup. He's decided to stick with his standard Maxima green. Also, the new super panga operation is a go, with 3 boats scheduled to be run out of Hotel Los Arcos this year. Due to gas and room rate increases, Jones said prices will probably rise about 10% in January.
LORETO FISHING REPORTS
ALL ARTICLES, REPORTS AND FISHING INFORMATION FOR LORETO
LORETO, MEXICO: Arturo Susarrey of ARTURO'S SPORT FISHING said dorado were thick 3 miles north of Isla Coronado, north of Isla Carmen, and between San Bruno and Isla Coronado. Weather has been nice, 82-87 degrees, and water temperature has averaged 70-75 degrees. No yellowtail were reported for the week, but cabrilla and pargo were hitting on the north side of Isla Carmen and off San Bruno.
LORETO, MEXICO: The big news in town is that Capt. Juanita Raney and Ty Miller of EL FUERTE SPORT FISHING are finally getting hitched, October 20th, on the beach at Isla Carmen. There will be a big party afterwards in town at the Villas de Loreto. If you've seen the many fish photos of Capt. Juanita published by El Fuerte Sportfishing, you know why Ty's comment when he first announced this wedding about a year ago was "Ha! Ha! Ha!" Congratulations, Ty! She's definitely a keeper!
MULEGE FISHING REPORTS
ALL ARTICLES, REPORTS AND FISHING INFORMATION FOR MULEGE
MULEGE, MEXICO: Fly-in resident RON GRANT reports that the Hotel Serenidad runway is now open and newly graded. Grant relayed a fishing report from Chris Jensen of Mulege, saying the best local action last week was on bottom fish and small dorado on the surface.
MULEGE, MEXICO: Becky Aparicio of the GALERIA SIRENA @ ECOMUNDO bookstore at Ecomundo on the shore of Concepcion Bay, says her annual benefit photo calendar is now off the presses and ready for delivery. The proceeds of this year's "My Mulege Mio" ecology-themed calendar go to benefit the educational projects of the Mulege Ecology Club. The beautiful color calendar features work by local Mulege photographers and artists, and sells for $10. Contact Becky at EcoMundo@aol.com.
BAHIA DE LOS ANGELES (L.A. BAY) FISHING REPORTS
ALL ARTICLES, REPORTS AND FISHING INFORMATION FOR BAHIA DE LOS ANGELES
BAHIA DE LOS ANGELES, MEXICO: Dr. Abraham Vazquez of CAMP GECKO at Bahia de los Angeles reports daytime temperatures in the mid-80s, and low 70s at night. Humidity is about 60%, and the desert is turning green after the recent rains. Water temperature has dropped to about 80 degrees after three days of strong wind.
"Sierra continue to be the main catch for the bay," Vazquez said. "We have been catching them almost everywhere you troll in the bay and around the islands. The yellows have returned to their normal size of 8 pounds south of Piojo and east of Horsehead Island, and some 15 to 18 pounders over by Punta Pescador. There are a few groupers mixed in the catches, but no more dorado. No tuna in the area yet."
BAHIA DE LOS ANGELES, MEXICO: Veteran Baja angler Eddie Dickson, 74, of San Diego, passed away of a heart attack in Bahia de los Angeles on the evening of October 9th, it was reported by Bob Castellon, SEA OF CORTEZ SPORTFISHING, of the San Felipe mothership, Celia Angelina. Dickson had been fishing aboard the Celia Angelina at San Francisquito when he began feeling chest discomfort, and the boat ran at top speed to Bahia de los Angeles, where he was examined by Dr. Abraham Vazquez of Camp Gecko. Dickson suffered a sudden heart attack while in Bahia de los Angeles and died at the scene, Castellon said.
Prior to the emergency in Bahia de los Angeles, the Celia Angelina had been fishing in excellent conditions and water temperatures of 77-78 degrees at Isla San Lorenzo, El Barril and San Francisquito. The boat had also bought a live turtle from a commercial fisherman, and released it, Castellon said. Fishing results for the shortened trip included 90 cabrilla to 12 pounds, 186 yellowtail to 18 pounds, full limits of dorado to 18 pounds, 198 spotted bay bass, 21 pargo, 71 sierra, 2 grouper, 3 white seabass, many miscellaneous fish, and many yellowtail, cabrilla and bass released.
MAZATLAN FISHING REPORTS
ALL ARTICLES, REPORTS AND FISHING INFORMATION FOR MAZATLAN
MAZATLAN, MEXICO: At Mazatlan, Larry Edwards of CORTEZ YACHT CHARTERS said ARIES SPORTFISHING FLEET boats were averaging nearly two sailfish per day. Largest fish for the week was a 300-pound blue marlin caught by Gary Tooke of Orem, UT, aboard the Aries IV. Edwards said fleet manager Geronimo Cevallos considered overall action still off the normal pace for this time of year and expected things to improve considerably in the next few weeks. Aries Fleet boats reported a total catch for the week of 29 sailfish, 1 blue marlin, 1 mako shark, and 20 dorado, for 15 days fished.
IXTAPA ZIHUATANEJO FISHING REPORTS
ALL ARTICLES, REPORTS AND FISHING INFORMATION FOR IXTAPA ZIHUATANEJO
IXTAPA ZIHUATANEJO, MEXICO: Paul Phillips of Fintastic Tours reporting for VARGAS SPORTFISHING, WHISKEY CHARTERS and MAR Y TIERRA at Ixtapa-Zihuatanejo said more boats fished last week as tropical storms left the area and blue water moved closer to shore. Four wahoo were taken last week, and boats were averaging 1-2 sailfish per day, plus scoring on dorado to 40 pounds and school sized yellowfin tuna. Capt. Alfredo Vargas of Vargas Sportfishing christened their new fleet panga with a first day catch of 2 sailfish, 2 dorado and 5 tuna, Phillips said. Water temperatures were about 84 degrees, and best fishing was in blue water 5-10 miles out.
IXTAPA ZIHUATANEJO, MEXICO: Marcos Vargas of VARGAS SPORTFISHING reported their 6 boats fishing during the week checked in with 8 sailfish to 80 pounds, 4 tuna to 40 pounds, 2 dorado to 20 pounds, and 3 wahoo to 40 pounds.
IXTAPA ZIHUATANEJO, MEXICO: Stan Lushinsky and Susan Richards of IXTAPA SPORTFISHING CHARTERS said that Capt. Chiro of the Yellowfin II landed 9 sailfish and missed 6 more in three days of hot fishing, and other boats were scoring inshore on good numbers of roosterfish. A 30-pound snook was also caught inshore on a live bait intended for roosterfish.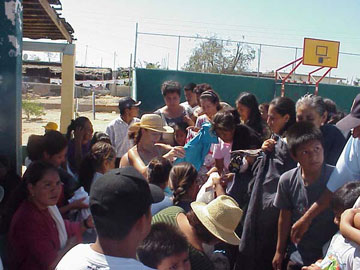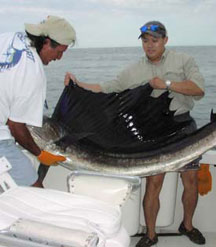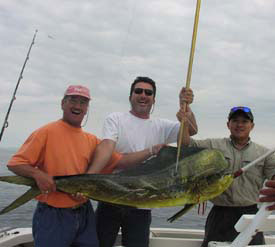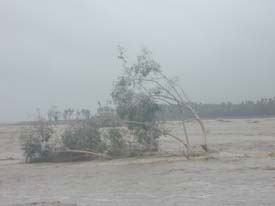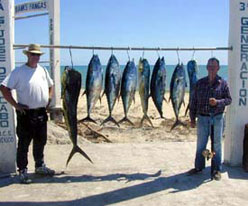 Baja coastal fishing reports and articles.
Ensenada fishing reports and articles.
Puerto Santo Tomas fishing reports and articles.
Erendira fishing reports and articles.
San Quintin fishing reports and articles.
Magdalena Bay fishing reports and articles.
Cabo San Lucas fishing reports and articles.
San Jose del Cabo (Los Cabos) fishing reports and articles.
East Cape fishing reports and articles.
La Paz fishing reports and articles.
Loreto fishing reports and articles.
Mulege fishing reports and articles.
Santa Rosalia fishing reports and articles.
Bahia de los Angeles (L.A. Bay) fishing reports and articles.
San Felipe fishing reports and articles.
Rocky Point (Puerto Penasco) fishing reports and articles.
San Carlos (Sonora) fishing reports and articles .
Mazatlan fishing reports and articles .
Puerto Vallarta fishing reports and articles.
Ixtapa Zihuatanejo fishing reports and articles.
Huatulco fishing reports and articles.
Cancun fishing reports and articles.
Mexico coastal fishing reports and articles.
Mexico Fishing Home Page < Mexico Fishing News Archives < Fishing Report