From the point, the best fishing was found 6 miles out on a heading of 015 degrees, 8 miles out on a heading of 006 degrees, 6 miles out on a heading of 240 degrees, and around San Martin Island, Marquez reported. The fish were hitting best on the bottom, about 100-375 feet deep, on squid, live bait, and jigs of blue-and-white and green-and-yellow colors. Two larger fish, probably black sea bass, were broken off on 30-40 pound test line, Marquez added. Bev and Joe Martin of Santee caught a total of 12 species during two days of fishing. San Quintin weather was calm through Wednesday, then choppy to Friday, settling down again for the weekend. Water temperatures were 58-62 degrees. Although some people still fished in the wind, Marquez said the scheduled Thanksgiving Day tournament had a small turnout, due to rough water that happened to coincide with the two tournament days.
SAN QUINTIN, MEXICO: ALAN BEILSTEIN and MIKE GOODSELL of the San Diego Rod & Reel Club reported on an excellent trip to the area just south of San Quintin, during which they fished the kelp beds near Tranquila and Rio Hondo in calm seas and water temperatures of 63 degrees. Fishing with local residents Clifford Vines and Ed Shain from the El Pabellon Trailer Park, Beilstein said the group used artificial lures and light tackle on sandbass and calico bass to 7 pounds, plus some sheephead in the kelp, log barracuda to 11 pounds, bonito to 14 pounds on the surface, and a 31-pound white seabass caught on a blue-and-white Tady lure by Goodsell. The bass were caught on plastic, mostly Fish Traps, Beilstein reported, and the bonito and barracuda on Krocodiles or Tadys.
MAGDALENA BAY FISHING REPORTS
ALL ARTICLES, REPORTS AND FISHING INFORMATION FOR MAGDALENA BAY
MAGDALENA BAY, MEXICO: The Thetis Bank fall fish pileup off Magdalena Bay was settling in last week, after a slow start in water conditions still recovering from the lingering aftereffects of Hurricane Juliette.
In a special report from his nightly anchorage at Bahia Santa Maria, Gary Graham of BAJA ON THE FLY provided a detailed picture of the recently improved fishing at the Thetis Bank and surrounding offshore waters during the past three weeks of fly fishing aboard the chartered 50-foot yacht Mary Lee.
"This has been different from the last several years," Graham said, "with quite a bit of off-colored water, less bait, and fewer bait balls. I believe that everything is just late. We had good billfish action way back in September, but that ceased with Hurricane Juliette. Fishing has improved since then, and things are slowly getting back to normal."
Over the last 15 fishing days, Graham reported 86 marlin raised to the teasers, 46 cast to on the fly, 26 of those hooked, and 15 fish landed, "not up to the standard of fishing we have come to expect from the area in the last several years," he said, but still averaging a very respectable one marlin landed per day on the fly.
As a measure of how good the action actually has become during the past two weeks, Graham said that most boats fishing with conventional tackle in the area were consistently reporting double digit releases of striped marlin. These included about 10 boats entered in the Riviera Boats tournament held two weeks ago, and a number of other private boats arriving during the same period, including Tuna Club of Avalon boats: Pacific Pioneer, Mike Blower; Espadon, David Denholm; and Tailer, Dan Taylor. Other boats checking in with similar numbers in an area 6-20 miles off Punta Entrada included: Carlotta, Joe Mike; Harbenerio, Pete Groesebeck; Mirage, Steve Lazzley; God's Will; God's Favor; Baja Dream; and International Star.
By last week, Graham said, many boats were leaving for Cabo San Lucas or heading north back up the line, even though local fishing continued to improve, with more bait being seen in an area from the Thetis Bank to about seven miles north of Cabo San Lazaro. Bird schools with porpoise and bait balls have now appeared, with a fair amount of marlin mixed in, Graham said.
"The few boats remaining in the area had some of the best fishing so far this season. God's Favor spent the entire week attempting to set some new fly fishing world records. Charles Tombras landed a 94-pound striped marlin on 6-pound tippet that will be submitted (Graham is an IGFA representative for Baja California). The old record is 78 pounds. One day, he hooked two marlin on 8-pound. One pulled the hook after three hours, and the other was light by four pounds. They fished 6 hours and 45 minutes that day, and were hooked up all but 45 minutes of that time. The next day, he hooked 6 marlin on 8-pound, but 4 got off and the line broke on the other 2."
In general, Graham said, so far this year, the marlin have been much more difficult to keep in the pattern long enough to make a fly presentation. "We have had to fine tune the techniques developed in previous seasons," he said. "This week we were having better luck in keeping fish in the pattern. What is working best for us is a mackerel fillet inside the teaser, and trolling everything back farther than normal."
Graham also reported excellent inshore action last week on firecracker yellowtail to 7 pounds in about 100 feet of water from Punta Hughes to Cabo San Lazaro, and at week's end, wahoo, yellowtail and grouper at the entrada, and marlin and larger yellowfin tuna just outside. Inside the bay and in the mangrove esteros, anglers were scoring on sierra, grouper, jacks, pompano, cabrilla, triggerfish, snook to 10 pounds, and corvina to 8 pounds.
On another note, Graham reported Magdalena Bay sardine boats lined up two and three deep to unload their catch in San Carlos, and a second system is now under construction at the commercial pier that will allow the unloading of two boats at a time. "Is anyone doing something about this?" he asked. "I honestly think that removing that kind of tonnage of sardines from the food chain will be devastating to the entire bay, as well as offshore." Magdalena Bay weather was very sunny and warm, with calm seas.
CABO SAN LUCAS FISHING REPORTS
ALL ARTICLES, REPORTS AND FISHING INFORMATION FOR CABO SAN LUCAS
CABO SAN LUCAS, MEXICO: George Landrum of FLY HOOKER SPORT FISHING also reported water temperatures were about 78 degrees on the Pacific side, and still about 81-82 on the Cortez side. Landrum said striped marlin numbers were picking up on the Pacific side as the blue marlin depart the area in cooling water. There were some football tuna caught, plus "lots of dorado" around floating debris, mostly on the Pacific side.
CABO SAN LUCAS, MEXICO: Marco Arechiga of PICANTE FLEETreported Cabo weather at 67-83 degrees, water temperature 81-83 degrees (Cortez), humidity 55%, and winds of 12-14 knots on the Pacific side, and 8-10 knots on the Sea of Cortez side. Fleet production on Saturday, with 5 boats fishing, was: 4 striped marlin, 18 dorado, 9 yellowfin tuna, and 1 wahoo. Best fishing was on the Pacific side.
CABO SAN LUCAS, MEXICO: Tracy Ehrenberg of PISCES FLEET also reported the best action coming on the Pacific side last week, as dorado built up some massive numbers toward the end of the weekend. "Some boats had as many as 30 in one day," she said, "other boats averaged from 1 to 20. A lot are being released. This has been great, as a lot of families are here for the holidays and everybody is getting a chance to catch fish. Pisces anglers caught almost 400 dorado this week!" In addition to dorado, tuna, and wahoo, 41% of Pisces boats caught striped marlin last week, landing a total of 33 stripers (31 released), and one blue marlin (released). Average water temperature reported by Pisces boats was 74-77 degrees, coming from the Pacific side.
CABO SAN LUCAS, MEXICO: HOTEL SOLMAR SUITES' Dick Wilkes reported a wild day aboard the 33-foot Solmar II with Captain Javier, at the Golden Gate Bank. Angler Ricardo Elizando of Monterey, Mexico landed a 400-pound blue marlin, "rested" a bit by landing a 60-pound roosterfish, and finished up his day by landing another blue marlin, this one a 640-pounder, all on 100-pound test line.
Wilkes said Fleet Manager Rene Santa Cruz reported dorado numbers slightly down for the week, but striped marlin more numerous. The best action was found between El Arco and the Old Lighthouse and 10-20 miles offshore.
CABO SAN LUCAS, MEXICO: Larry Edwards of CORTEZ YACHT CHARTERS said GAVIOTA FLEET found super fast dorado action all week at the Golden Gate Bank. "The dorado are varied in size, with many small fish being released, and bigger fish being checked in from 25-50 pounds," Edwards said. "While the billfish counts were down, it was solely because of the easy limit fishing for dorado."
Overall counts for Gaviota Fleet included 13 striped marlin (8 released), 1 wahoo, 15 yellowfin tuna, and 445 dorado.
CABO SAN LUCAS, MEXICO: Resident angler JOHN AMBROSE of Maya Roca Real Estate in Todos Santos said beach launching conditions have been rough and dangerous for the past week, and he recommended waiting for "manana," going surfing, or launching at the Cabo marina, saying, "break out the boards, or ride the wild surf! Surfers are stoked! The local pangueros do it without life preservers (for sissies only), oars, compass, gps, radios, etc. Lots of faith in the Virgin Mary." For anyone who did manage to get past the 8-12 foot surf, Ambrose said there were billfish reported on the Golden Gate Bank, and good catches of huachinango around San Cristobal, plus dorado, wahoo, and tuna. Water temperatures were still holding at 77-79 degrees around the 100-fathom line. The wahoo being landed were large ones, Ambrose said, but local pangueros were saving the wear and tear on their hands and lines, and going after the better-paying huachinango. Beach fishing was difficult due to the large surf and surge, but there were lots of sierra, jacks, and roosters "just out of casting range."
SAN JOSE DEL CABO (LOS CABOS) FISHING REPORTS
ALL ARTICLES, REPORTS AND FISHING INFORMATION FOR SAN JOSE DEL CABO
SAN JOSE DEL CABO, MEXICO: Eric Brictson of GORDO BANKS PANGAS said the La Playita fleets were super busy again last week, despite the relatively light fishing pressure seen in most other areas of Baja. "I would say that out of the 40 or so tourist pangas operating out of La Playita, 90 percent of them have been having daily charters," Brictson said. "This coming week is going to be a bit slower, but I know that we are still almost completely booked up until the first of December. Generally it looks as though there are not as many tourists in both San Jose and Cabo San Lucas, but of the people that are now in town, it does appear that a high percentage of them are here to fish." Sea conditions off San Jose del Cabo were very good last week, Brictson said, although the water is green and mixed up near shore. Water temperatures averaged about 80 degrees, and species caught included yellowfin tuna, dorado, wahoo, pargo, rainbow runner, amberjack, sailfish, skipjack, cabrilla, bonita, sierra, and roosterfish. Tuna continued to be the most-targeted species, with boats averaging 2-5 fish in the 40-75 pound range from the Inner Gordo Bank, and schooling fish coming from Cardon and Iman Banks. Some small dorado, but not many, were mixed with the tuna, and most were under 15 pounds. One very large marlin was hooked and lost on a trolled skipjack bait on the Gordo Banks. Schools of rainbow runner, mostly 3-5 pounds were being found in warm water. A few of these uncommon catches were close to 20 pounds.
EAST CAPE FISHING REPORTS
ALL ARTICLES, REPORTS AND FISHING INFORMATION FOR EAST CAPE
EAST CAPE, MEXICO: A reliable reader report from a local East Cape resident said a longline was found last week off Punta Pescadero and a local sportfishing boat cut off its light and several buoys, sending it to the bottom. A drifting gill net, loaded with fish, was also found near La Ribera.
EAST CAPE, MEXICO: BAJA ON THE FLY'S Gary Graham said the best beach fishing in the area is still centered from the arroyo north of Los Barriles to Punta Pescadero. "The water to the north is in great condition," he said. "The water to the south is getting better, but it is still a little off-color. If you're fishing to the south, try the rocky area in front of Hotel Rancho Leonero. There have been a few good-sized roosters and some ladyfish."
EAST CAPE, MEXICO: Eddy of EL CARDONAL'S HIDEAWAY said that piles of debris left at the edge of the water by Hurricane Juliette seem to be creating a bloom of baitfish near the resort, plus numbers of very small, about 8-inch, yellowtail and cabrilla that have begun to appear. There were also tuna being caught right in front of the resort, both from boats and from the beach as well.
EAST CAPE, MEXICO: At RANCHO LEONERO, John Ireland said the best action last week was on school-sized yellowfin tuna, mostly averaging about 10 pounds, but with some to 25 pounds. Also showing up were "the biggest sierra we've ever seen," said Ireland. The unusual, 10-pounders were very active off Cabo Pulmo and "some were so big they looked like small wahoo." The best action on sierra was found by casting live bait into the chum line after a bite was established and the fish started breaking the surface, Ireland said. Scattered dorado to 30 pounds were also found under debris throughout the bay.
EAST CAPE, MEXICO: Chris Moyers of EAST CAPE SMOKEHOUSE, reporting for the Van Wormer resorts of HOTELS PALMAS DE CORTEZ, PLAYA DEL SOL, PUNTA COLORADA, said 261 anglers fished on 87 boats last week, with a catch (including released fish) of: 4 blue marlin, 1 striped marlin, 2 sailfish, 110 dorado, 252 yellowfin tuna, 1 pompano, and 4 roosterfish. Seas were mostly calm, with water temperatures averaging 79-83 degrees, and air temperatures of 70-83 degrees.
EAST CAPE, MEXICO: Marisol Verdugo said MARTIN VERDUGO'S BEACH RESORT sent out 28 boats during the week, scoring on tuna, dorado, and a few marlin. "The fishing has been slow, but we're getting tuna, mostly, and some dorado, plus a few billfish."
EAST CAPE, MEXICO: At VISTA SEA SPORT, Mark Rayor said seasonal water temperatures are the mildest in recent history, still above 80 degrees at diving depths, blue and clear. "This week diving conditions at Cabo Pulmo have been spectacular," Rayor said. "Huge grouper and snapper have moved up to shallow water. We have also sighted clouds of bigeye jacks being chased by hungry sea lions."
LA PAZ FISHING REPORTS
ALL ARTICLES, REPORTS AND FISHING INFORMATION FOR LA PAZ
LA PAZ, MEXICO: Fun-loving Jonathan Roldan of TAIL HUNTER INTERNATIONAL was just winding up a vacation cruise to a whole string of Caribbean islands, saying "Worked on a catamaran for two weeks. Not much in the way of fish, but great snorkeling, rum and lobster, Mon!" Roldan confirmed the fishing was good in La Paz last week, but anglers very few. Meanwhile, Mexican officials were sweeping the area for fishing licenses, so he advised that all visitors be sure of their paperwork. Roldan will be teaching Baja seminars at the International Sportsman's Exhibition at the Pomona Fairgrounds, January 9-13, and invited all to stop by for a visit.
LA PAZ, MEXICO: David Jones of FISHERMEN'S FLEET said action around La Paz last week was good for a variety of species, but that very few anglers were enjoying the bounty. "The fishing has been better than the level of activity would indicate," he said. "It's just a shame to see all of these fishies go by uncaught. We've still got that school of yellowfin tuna sitting outside of Los Muertos, with fish from 8-20 pounds about as easy as you could wish for. There's a school of larger tuna to 75 pounds sitting off the south end of the Cerralvo Island, and small cabrilla are starting to show in earnest." Jones also said boats were also finding dorado to 20 pounds in the afternoons off Punta Arena and plenty of roosterfish on the beaches in front of the hotel. La Paz weather was in the 80s during the day and in the lower 70s at night, with light winds.
LORETO FISHING REPORTS
ALL ARTICLES, REPORTS AND FISHING INFORMATION FOR LORETO
LORETO, MEXICO: Arturo Susarrey of ARTURO'S SPORT FISHING said that a true north wind finally arrived last Wednesday, knocking Loreto air temperatures down to the 73-80 degree range. Water temperatures remained at 80-82 degrees. Some smaller dorado were still being caught, at about 10-15 pounds, north of Carmen Island, and yellowtail to 25 pounds are showing up along the coast to the north. To the south, boats were averaging about 2 yellowfin tuna per day, of 40-50 pounds, northwest of Isla Catalan. Along the beaches, fly anglers were scoring on roosterfish, some to about 20 pounds, Susarrey said, plus sierra and black skipjack.
MULEGE FISHING REPORTS
ALL ARTICLES, REPORTS AND FISHING INFORMATION FOR MULEGE
MULEGE, MEXICO: At the HOTEL SERENIDAD, Diana Johnson advised that the new telephone area code for Mulege seems to be working at last, and U.S. callers can now dial 011-52-615-153-0530 to reach the hotel directly. Mulege weather was "perfect" at about 80 degrees, with 45% relative humidity, she said.
MULEGE, MEXICO: Fly-in resident RON GRANT said fishing pressure was very light over the Thanksgiving holiday, and he was loading his plane with shoes and other goodies to distribute to kids on his trip down next week. "My plane's about full," he said. "I hope the Mexican Customs people look the other way. I hate to think about unloading and reloading on the airport ramp."
IXTAPA ZIHUATANEJO FISHING REPORTS
ALL ARTICLES, REPORTS AND FISHING INFORMATION FOR IXTAPA ZIHUATANEJO
IXTAPA ZIHUATANEJO, MEXICO: Stan Lushinsky and Susan Richards of IXTAPA SPORTFISHING CHARTERS said local conditions were near-perfect last week, with plentiful bait swimming in "incredibly blue, warm water." Denise and Ray Hartman, fishing with Capt. Adolfo, landed 4 roosterfish to 65 pounds and released 2 sailfish in one morning of fishing, and two anglers from France scored on multiple sailfish for 5 days in a row, including 7 on their best day. Local Ixtapa weather was sunny, in the 90s, and the best fishing area was 5-15 miles offshore.
IXTAPA ZIHUATANEJO, MEXICO: At VARGAS SPORTFISHING, Marcos Vargas said the weather has been excellent, with very calm seas and water temperatures about 82 degrees. About 30 Vargas Fleet boats sent out this week found 30 sailfish to 120 pounds, 3 dorado to 40 pounds, 2 marlin to 260 pounds, 10 tuna to 80 pounds, and 4 roosterfish to 30 pounds. Vargas Fleet boats were fishing in blue water about 6 miles out, Vargas said.
IXTAPA ZIHUATANEJO, MEXICO: Paul Phillips, of ZIH CHARTER CAPTAINS, reporting for the VARGAS SPORTFISHING, MAR Y TIERRA SPORTFISHING, and Whiskey Charter fleets, said 26 offshore boats last week checked in with 68 sailfish, 1 blue marlin, and 2 black marlin, as tourist activity took a big jump from the previous period. Many local boats were booked up and fishing daily, Phillips said. There were also some small dorado caught, plus some fish to over 40 pounds, and some yellowfin tuna in the 50-70 pound range. Inshore, roosterfish action was red-hot, and there were lots of sierra and skipjack.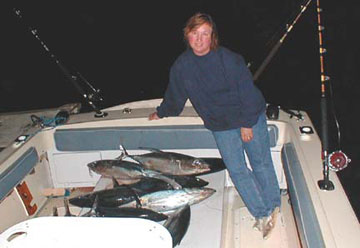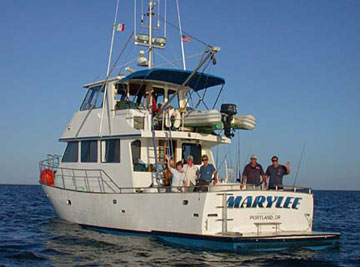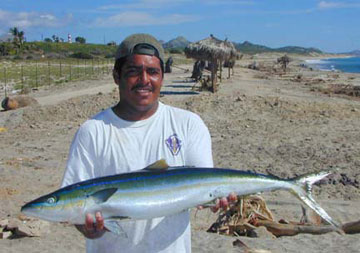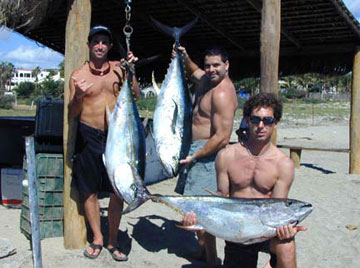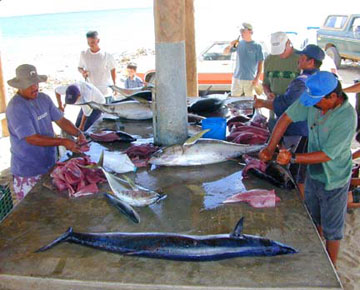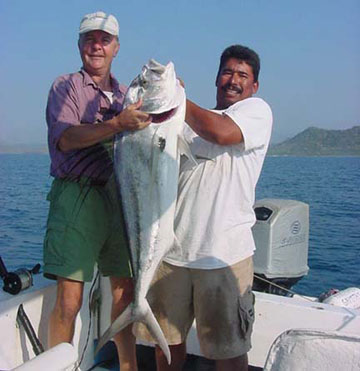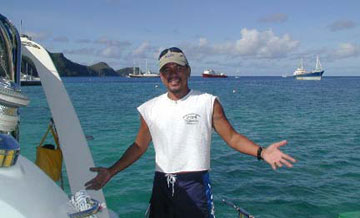 Baja coastal fishing reports and articles.
Ensenada fishing reports and articles.
Puerto Santo Tomas fishing reports and articles.
Erendira fishing reports and articles.
San Quintin fishing reports and articles.
Magdalena Bay fishing reports and articles.
Cabo San Lucas fishing reports and articles.
San Jose del Cabo (Los Cabos) fishing reports and articles.
East Cape fishing reports and articles.
La Paz fishing reports and articles.
Loreto fishing reports and articles.
Mulege fishing reports and articles.
Santa Rosalia fishing reports and articles.
Bahia de los Angeles (L.A. Bay) fishing reports and articles.
San Felipe fishing reports and articles.
Rocky Point (Puerto Penasco) fishing reports and articles.
San Carlos (Sonora) fishing reports and articles .
Mazatlan fishing reports and articles .
Puerto Vallarta fishing reports and articles.
Ixtapa Zihuatanejo fishing reports and articles.
Huatulco fishing reports and articles.
Cancun fishing reports and articles.
Mexico coastal fishing reports and articles.
Mexico Fishing Home Page < Mexico Fishing News Archives < Fishing Report