CABO SAN LUCAS, MEXICO: Larry Edwards of CORTEZ YACHT CHARTERS said GAVIOTA FLEET was also pounding the Pacific side for striped marlin, and finding good supplies of mackerel that are holding the fish on the Golden Gate and Jaime Banks. With the weather variable but fishable throughout the week, Gaviota Fleet reported a total of 41 striped marlin (37 released), 14 yellowfin tuna, 5 wahoo, and 51 dorado. Most fish, including the larger dorado, were caught by drifting or casting live bait.
CABO SAN LUCAS, MEXICO: Rene Santa Cruz of HOTEL SOLMAR SUITES said virtually all billfish were released last week. "We are strong advocates of tag-and-release," Santa Cruz said, "and this week's display of sportsmanship and conservation by our anglers was especially satisfying." Santa Cruz noted that Solmar owner Luis Bulnes Molleda was an early proponent of catch-and-release fishing for billfish, and was the founder of the Mexican Billfish Foundation. As a representative of the International Gamefish Association, Bulnes was instrumental in establishing the practice in Baja California, Santa Cruz said. Solmar boats reported that dorado numbers dropped significantly last week, but striped marlin action was steady. Top boat for the Solmar Fleet was the 36-foot Solmar IX with Capt. Tony who released 2 marlin on live bait in the morning for Robin and Mark Schwenke of Denver, and 2 more on lures on the same afternoon, all around the Old Lighthouse area.
CABO SAN LUCAS, MEXICO: George Landrum of FLY HOOKER SPORT FISHING said striped marlin look to be the main catch for the next three to five months. "The drop in water temperature has chased out most of the blues and blacks, and the sailfish have been rare," he said. "Boats finding the marlin have had the most luck up the Pacific side past Golden Gate banks, but that's a long run for most of the charter fleet. Closer to home there are still lots of marlin to be found, but not in the concentrations as farther north.
"Tailing fish and a few blind strikes are becoming the name of the game, and it should not be long before tailing fish are almost the only game in town. Live Mackerel tossed at the tailers seems to have worked best, and the lure colors that have worked have been the standby black-and-green, dorado, blue-silver-pink and petrolero."
As an aside, Landrum commented that some boats seen flying wahoo flags last week had actually caught "that little inshore wahoo known as sierra" which have started to make a good showing for boats working tight to the surf line. The annual gray whale migration was picking up, with sightings daily around Cabo.
In other mainland Mexico and Baja fishing action this week:
ENSENADA FISHING REPORTS
ALL ARTICLES, REPORTS AND FISHING INFORMATION FOR ENSENADA
ENSENADA, MEXICO: Bottom fishing continued good to excellent in local waters last week. LILY FLEE'S Sammy Susarrey said boats have been fishing from La Salina to Baja Mar, from shore out to about one-and-a-half miles, and doing very well on lingcod from 4 to 12 pounds, and nice sheephead to 10 pounds. The Lily also scored on log barracuda at the kelp beds around Todos Santos Island, plus some lingcod on the bottom. Ensenada weather was bumpy and windy for four days, but flat and sunny toward the weekend. All fishing has been on chrome and sardine-colored jigs, plus some frozen squid.
ENSENADA, MEXICO: Sergio Susarrey of SERGIO'S ENSENADA SPORTFISHING CENTER said the bottom fishing has been especially good in lingcod ranging all the way up to 15 pounds, rock cod, and whitefish. Fleet boats have been fishing the outside of Todos Santos Island, and also at Santo Tomas and Salsipuedes point when time and weather permit.
SAN QUINTIN FISHING REPORTS
ALL ARTICLES, REPORTS AND FISHING INFORMATION FOR SAN QUINTIN
SAN QUINTIN, MEXICO: Tony Marquez, reporting for DON EDDIE'S LANDING and TIBURON'S PANGAS, said fishing pressure was extremely light last week, with only 4 boats sent out, reporting: 25 barracuda averaging 15 pounds; 100 rockcod, 2 to 15 pounds; limits on whitefish, 2 to 15 pounds; 12 lingcod, 8 to 15 pounds; and 5 yellowtail, 10 to 15 pounds. Live bait and jigs were working on the yellowtail and lingcod, and dead squid and mackerel, plus jigs were used for the other species, Marquez said. Most of the normal spots were fished last week, but none stood out, and Marquez said Don Eddie's was looking forward at an increase in reservations over the Christmas and New Year's holidays.
As a service to anglers planning a trip to the San Quintin area, Marquez provided the following distances, depths, and headings to the most popular fishing locations often used by local guides. Distances and headings are from the mouth of the bay:
Ben's Rock--7 miles, 290 degrees, 10-300 feet deep, also good for diving.
The 15 Spot--5 miles, 260 degrees, up to 300 feet deep, good for calico bass, sand bass, white seabass.
The 6 Spot--8 miles, 275 degrees, 75 to 400 feet deep.
The 240 Spot--5 miles, 240 degrees, 20 to 400 feet deep.
San Martin Island--10 miles, 300 to 320 degrees, 0 to 40 feet deep, good for halibut.
San Ramon--12 miles, 340 degrees, 70 to 100 feet deep.
The 210 Spot--5 miles, 210 degrees, 150-300 feet deep.
The 180 Spot--12 miles, 180 degrees, 230-300 feet deep.
SAN QUINTIN, MEXICO: Reporting for tTHE OLD MILL HOTEL and EL CAPITAN SPORTFISHING, Jim Harer said that field researchers working with the Alaska Biological Science Center, USGS, and Ducks Unlimited U.S. and Mexico, have been monitoring the winter population of black brant in the bay. According to Harer, about 31,000 black brant migrated into the area this season, and at this point about 24,000 are still feeding on the bay. Marnie Shepard and Tyler Lewis, who are working on the survey, have been monitoring hunters' bags at the Old Mill dock each weekend, and they wished to thank all hunters for their cooperation, Harer said.
BAJA COASTAL FISHING REPORTS
ALL ARTICLES, REPORTS AND FISHING INFORMATION FOR BAJA COASTAL AREAS
Ken Oda of the San Diego long range boat Breezers said that boat co-owner Tony Bykerk scored on a 305-pound yellowfin tuna on their recent trip to Clarion Island and Alijos Rock, but they passed up a chance to photograph pompano dorado after a huge mass of the rarely-caught fish was encountered around a floating lawn chair. "They are seemingly a very uniform 12 inches," said Oda. "It is difficult to distinguish the difference between male and female. They resemble a regular female dorado, but in miniature. I am certain they were not juvenile dorado. We caught them on Yo-Zuris. I have encountered pompano dorado in Hawaii as well."
Oda said the Breezers also caught some very small yellowfin tuna about 8 to 10 inches long that were perfect miniatures of their larger kin. They didn't get photos of either fish, Oda said, but boat mate Nick Buzard took home a pompano dorado frozen for making a tiny, prize fish mount.
MAGDALENA BAY FISHING REPORTS
ALL ARTICLES, REPORTS AND FISHING INFORMATION FOR MAGDALENA BAY
MAGDALENA BAY, MEXICO: Windy weather clamped down tight on the offshore waters around Magdalena Bay toward the end of last week, and even though fishing was was still very good for striped marlin, no boats were going out. At Punta Hughes, the beach camp operated by MAG BAY TOURS was closed for the season, and all sport fishing boats left the main anchorage at Bahia Santa Maria.
Inshore, Gary Graham of BAJA ON THE FLY said corvina fishing was outstanding, and there were lots of 6 to 9-pound snook in the mangroves, where the weather was still "tee-shirts and shorts." Inshore fishing for yellowtail was slow.
Michael Domeier of the Pfleger Institute of Environmental Research reported on a trip to the Thetis Bank from earlier this month that gave one final look at the fall bite.
"Early in the trip we only caught a few marlin per day," Domeier said. "But by the last day we were scoring double digits. Bait was scarce offshore. Life offshore was improving as we left, more birds, red crabs, some sardine and better marlin fishing. Despite our concerns with the slow season, we did manage to get all 40 of our satellite tags out this year!"
THETIS BANK 2001 WRAP-UP:
MAGDALENA BAY, MEXICO: The 2001 Thetis Bank fall fish pile-up was still going strong last week, even as winter winds made their seasonal influence more and more dominant, and the few sport fishing boats remaining at Bahia Santa Maria pulled anchor and left. In fact, there were more striped marlin out there than at any time this season, even though virtually nobody was fishing for them anymore.
"When we left, we turned off the lights and locked the doors," said Gary Graham of Baja On The Fly, who on Dec. 12 wrapped up six straight weeks of fishing the Thetis Bank on the fly. "We were the last boat out there."
The 2001 season was not outstanding compared to 1999 and 2000, when perhaps 200 striped marlin could be enticed to crash the pattern in a week's trolling. Nevertheless, the Thetis Bank fall bite is so phenomenal that even in an off-year, the numbers were impressive. Graham lost four days to weather this year, but still came up the following results for 26 fishing days: 188 striped marlin raised to the fly; 126 cast to; 52 hooked; and 28 landed and released. That makes a six-week average of more than one fish landed per fishing day on the fly. Spectacular anywhere else, but only so-so for the Thetis Bank.
Early this season, Graham said, many sport fishing captains felt that the Thetis Bank was going to be a bust, even though there were flurries of ten-fish days reported here and there. As the season began about November 1, the water was still cold and mixed up from the after-effects of September's powerful Hurricane Juliette, and the massive concentrations of sardines usually found off Magdalena Bay were nowhere to be seen. The sky was empty of the thousands of frigate birds that are usually seen circling above the water after flying out from their roosts in the Magdalena Bay mangrove channels.
But all along, Graham--who originally discovered the Thetis Bank fall bite by accident in 1979 and has studied it ever since--maintained correctly that the spectacular marlin concentration would happen eventually, even though it would be much later than normal. "Remember, we didn't have any big fronts moving through until November, and that's what usually starts the marlin moving south," he said. "Also, this was one of the worst marlin years on record for Southern California, so you have to factor that in. This year started out fairly normal, but Hurricane Juliette made it all go sideways, and it's only now recovering."
This year, Baja On The Fly's chartered boat, the Marylee fished more days on the Thetis Bank than any other, and recorded a steadily increasing intensity of action from its Nov. 1 starting date to the last fishing day of Dec. 12. As the last trip was ending, Graham finally observed what he was willing to call "large concentrations" of striped marlin, about 20 miles west of the entrada.
One oddity of this year's bite, according to Graham, was the extreme and almost uncanny precision and stability of the locations where fish were found. If fish crashed the pattern at a certain set of GPS numbers, oftentimes they would be found at that exact location time and time again. Even after a gap caused by bad weather or poor water conditions, the fish would reappear on those identical numbers, sometimes days later. Graham, it should be noted, fishes with a GPS unit linked to a recording laptop computer, running Nobletech mapping software. The coordinates and details of every event and observation are punched into a permanent record.
A large-scale chart of the ocean around Magdalena Bay, overlayed with Graham's GPS coordinates of every fish caught this year showed that they were concentrated very tightly in a sharply-defined triangular area, with one corner on the Thetis Bank itself, another corner on Cabo San Lazaro, and the third corner located 20 miles outside the main entrance of Magdalena Bay on a heading of 230 degrees. During the entire, six-week 2001 season, virtually every striped marlin caught was inside this elongated triangle.
Another difference in this year's bite, noted Graham, was that the striped marlin seemed more lethargic than usual. For the first time, he was forced to add deboned mackerel to the teasers in order to draw strikes. In previous years, the marlin would aggressively strike the flies again and again on the same follow, as long as they were presented properly. Another notable difference this season was the presence of significant numbers of tuna, wahoo, and yellowtail in the main marlin fishing zone. Usually, it's almost pure marlin. There were also some dorado present, but not in numbers.
This season, the Thetis Bank fish pile-up was fished by more boats than ever, Graham said, including charter boats coming up from Cabo, private yachts from San Diego, the large Riviera Boat tournament, and several long range party boats that didn't fish for especially for marlin. In contrast to other seasons when only a handful of boats visited the area, this year up to about 15 boats at a time were anchored in Santa Maria Bay.
As a final comment, Graham said he is concerned that there may be a correlation between what seems like an increased sardine harvest by the net boats operating out of San Carlos, and the big drop in sardine numbers observed offshore this season. "We didn't see sardine bait balls like we normally do," he said. "If this continues, it's sure to have a big effect on the fishery."
SAN JOSE DEL CABO (LOS CABOS) FISHING REPORTS
ALL ARTICLES, REPORTS AND FISHING INFORMATION FOR SAN JOSE DEL CABO
SAN JOSE DEL CABO, MEXICO: Eric Brictson of GORDO BANKS PANGAS said there were a couple of cold and windy days early in the week that knocked boats down to an average of just a couple of fish per day, and there were even some skunks recorded during the period, but that over the weekend, the fishing bounced back and averages were up to about 12 fish per panga. About half the catch was 15 to 20-pound tuna, and the rest was a wide assortment of dorado, sierra, roosterfish, pargo, amberjack, black skipjack, cabrilla, and triggerfish.
Water temperatures were down to about 77 to 78 degrees, Brictson said, and the color was greenish due to all the recent wind. Fishing was generally slow for offshore species, but some wahoo were being caught by people who were launching their own aluminum boats and trolling for them all morning long with Rapala-type lures.
With winter conditions approaching, most boats were beginning to concentrate on bottom fishing, and were reporting fair success with yo-yo style lures on grouper, cabrilla, pargo, and amberjack. Most fish were weighing less than 20 pounds. Over the weekend, Brictson said there were good counts on roosterfish, mostly smaller fish, but with some over 20 pounds caught in deeper water. Most roosterfish were coming from the La Laguna area, he said.
SAN JOSE DEL CABO, MEXICO: Ozzie Castro of NEPTUNE ADVENTURES said LA PLAYITA FLEET pangas had a successful session with Kit McNear and his WON Wahoo School earlier this month, and more details and fishing reports would be arriving soon.
EAST CAPE FISHING REPORTS
ALL ARTICLES, REPORTS AND FISHING INFORMATION FOR EAST CAPE
EAST CAPE, MEXICO: Howling winds kept boats off the water for most of last week and most hotels were nearly empty, but with good numbers of reservations already in hand for the coming holidays. Gary Graham of BAJA ON THE FLY said there were some roosterfish and jacks on the beaches when the wind took a break, but nothing to write home about, although there were some quality fish reported in front of Rancho Leonero and down by Punta Colorada.
EAST CAPE, MEXICO: Marisol Verdugo of MARTIN VERDUGO'S BEACH RESORT said they actually managed to send a cruiser out three times last week, and they found pretty fair action on dorado each day. However, most visitors were hunkering down and staying out of the wind. Verdugos had 18 tin boats on the beach, waiting for the weather to moderate, and there was the usual contingent of RVs filling the park, with a very full house expected to arrive shortly for the holidays.
EAST CAPE, MEXICO: At RANCHO LEONERO, John Ireland said, "yuck!" All boats stayed ashore last week, as the winds ruled the seas. East Cape weather was in the mid-70s, with cool evenings, and partly sunny skies, and falling water temperatures around 70 degrees.
EAST CAPE, MEXICO: VISTA SEA SPORT'S Mark Rayor said water temperatures plummeted ten degrees almost overnight last week, bottoming out at about 70 degrees. However, the Cortez was still clear and blue, and sea life was abundant. "This week we sighted at least one turtle on every dive," he said. "Large grouper and snapper are everywhere. Although it has been windy, the clear water is making the diving very good. We are recommending minimum 3mm wetsuits."
LA PAZ FISHING REPORTS
ALL ARTICLES, REPORTS AND FISHING INFORMATION FOR LA PAZ
LA PAZ, MEXICO: David Jones of FISHERMEN'S FLEET said the wind blew most of last week, and air temperatures fell as low as the upper 60s. "Parkas are a-plenty in La Paz," he said. But when boats could get out, they were still scoring on yellowfin tuna and dorado. Jones also announced his new super panga service out of La Paz for the coming year. These boats will be an addition to the pangas already fishing the Las Arenas side, and they will specialize in fishing the bajo north of Isla Espiritu Santo during the summer and fall months. Jones invited inquiries on the new service at his direct-dial La Paz number, 011-52-612-122-1313.
LA PAZ, MEXICO: At MEMO'S FLEET, Memo Chavez was getting ready for a group of new clients arriving from the Mexican mainland, as the result of his recent promotional trip. Chavez said there were still tuna and dorado being caught, but that it was hoped that a further drop in water temperatures would trigger the winter yellowtail bite, which so far has not materialized.
LA PAZ, MEXICO: Jonathan Roldan of TAIL HUNTER INTERNATIONAL wished to thank all the people calling and sending cards and emails after the sudden passing away of his mother recently, and he was promising to be back in circulation as soon as possible.
LORETO FISHING REPORTS
ALL ARTICLES, REPORTS AND FISHING INFORMATION FOR LORETO
LORETO, MEXICO: Pam Bolles of BAJA BIG FISH COMPANY said winter winds have driven daytime temperatures down, but some days were still hanging in there in the low to mid-80s. Night temperatures have been down in the low-50s. Rough seas and wind were to be expected about four days per week. Bolles' first fly-tying class will begin at the shop on Dec. 28, she said, and plans are firming up for the complete fly-fishing course to be held in May. Inshore yellowtail action around Loreto was steady in about 90 feet of water when boats could get out, with most fish in the 15-pound range, and the early morning bite on sierra was good for anglers casting from the east wall of the marina breakwater. "By the time the sun is ready to pop up, it's too late," she said, and heavy spoons such as Krocodiles were working best.
LORETO, MEXICO: Offshore, several anglers visiting Loreto recently have reported an unusual bite on dorado around the points south of town, and some good days on yellowfin tuna out near Isla Catalan, weather permitting.
LORETO, MEXICO: Juanita Miller (recently married to Ty) of EL FUERTE SPORT FISHING also mentioned the tuna bite at Isla Catalan, saying there were some big 70-pounders in a mix of generally smaller fish. She said the hot spot has been along the west side of the island. The recently-married Millers were living temporarily at Juncalito and planning a resumption of charter services in April 2002.
LORETO, MEXICO: At ARTURO'S SPORT FISHING, Arturo Susarrey was taking a well-deserved two-week vacation, including his entire staff, so they will be basically closed for that period. Bluewater Tours was still booking Arturo's remote beach camping/fishing yellowtail trips to San Nicolas Bay beginning in February, and there were still spots available on about half the trips, Susarrey said.
LORETO, MEXICO: At VILLAS DE LORETO, Wendy Wilchynsky said the place was basically empty, and they were having their annual Christmas party anyway, so what the heck! Villas de Loreto was bracing for a very busy period coming up during the holidays, and Wilchynsky said they were pleased to announce providing the grand prize of a free trip for two people for the upcoming City of Escondido-Kiwanis Club kids' benefit fishing tournament at Dixon Lake. Villas is giving the grand prize of 3 days and 2 nights for 2 people, including their choice of all activities, including fishing, kayaking, diving, or back country tours to Mission San Javier. Ole!
MAZATLAN FISHING REPORTS
ALL ARTICLES, REPORTS AND FISHING INFORMATION FOR MAZATLAN
MAZATLAN, MEXICO: Larry Edwards of CORTEZ YACHT CHARTERS said tourist traffic was very light at Mazatlan last week, but ARIES SPORTFISHING FLEET sent out 16 inshore and offshore boats, reporting a total catch of: 30 sierra, 12 jack crevalle, 1 blue marlin, 2 striped marlin, 2 sailfish, 1 hammerhead shark, 8 dorado, and 54 yellowfin tuna. Water temperatures averaged 78 degrees, and air temperatures were in the 80s. The best fishing area was 24 to 30 miles southwest of Marina El Cid on a heading of about 215 degrees.
IXTAPA ZIHUATANEJO FISHING REPORTS
ALL ARTICLES, REPORTS AND FISHING INFORMATION FOR IXTAPA ZIHUATANEJO
IXTAPA ZIHUATANEJO, MEXICO: Paul Phillips of the FINTASTIC TOTAL CATCH & RELEASE TOURNAMENT reported for Vargas Fleet, Whisky Charters, Benito Juarez, and Mar y Tierra Sportfishing, saying the local sailfish count jumped 150 percent last week, and blue water is anywhere from a mile out to right on the beach.
"With over 50 sails reported, for all fleets combined, Vargas Fleet again had a total release week for sailfish," Phillips said. Vargas Fleet also leadered a 400-pound blue marlin, and a black was reported by Whisky Fleet. Dorado were taken to 40 pounds, and yellowfin tuna to 80 pounds, about 15 miles out.
Inshore, Phillips said roosterfish were steady to about 20 pounds, and one fish of 50 pounds was also caught. A migrating pod of killer whales was putting on a show at the mouth of the bay.
IXTAPA ZIHUATANEJO, MEXICO: Ed Kunze of MAR Y TIERRA SPORTFISHING said the sailfish "have just exploded" and the weather has been near-perfect, although there were still very few people in town, and only 10 to 12 boats per day were leaving the dock.
IXTAPA ZIHUATANEJO, MEXICO: Marcos Vargas said that VARGAS SPORTFISHING'S 18 boats this week landed a total count (including released fish) of 13 sailfish to 80 pounds, 5 dorado to 40 pounds, 2 marlin to 400 pounds, 1 roosterfish at 20 pounds, and 2 yellowfin tuna to 80 pounds. Average water temperature was 84 degrees, and daytime weather was about 90 degrees, in improving conditions.
IXTAPA ZIHUATANEJO, MEXICO: Stan Lushinsky and Susan Richards of IXTAPA SPORTFISHING CHARTERS said Capt. Miguel Alvarez reported a 3-day fish count of 15 sailfish, an 80-pound wahoo, and 3 yellowfin tuna in the 65 to 70-pound class. Capt. Cirro Barragan also reported 9 sails in one day aboard the Yellowfin II, and he said the pod of killer whales in the bay was seen chasing fish all along shore, making the inshore fishing a bit difficult. Blue water was just outside the bay, and there were also reports of "incredible" numbers of bonito close to shore, although the best fishing area was 5 to 15 miles out.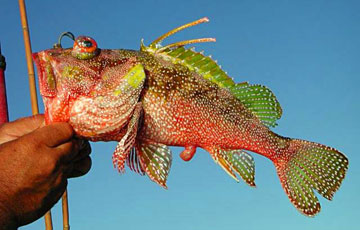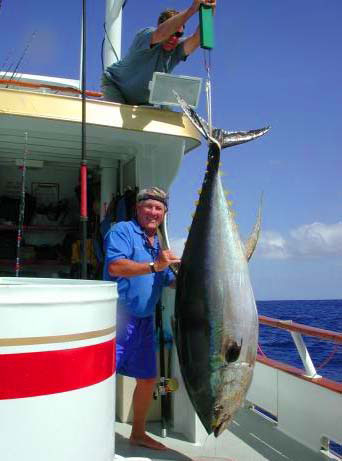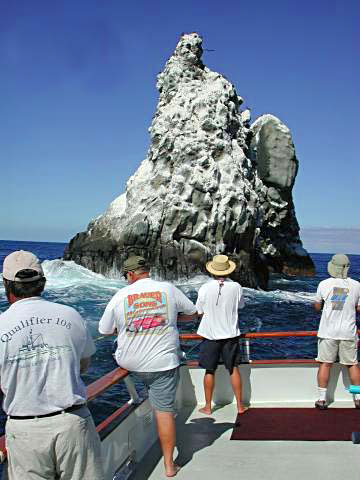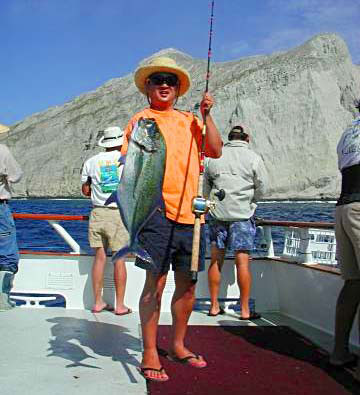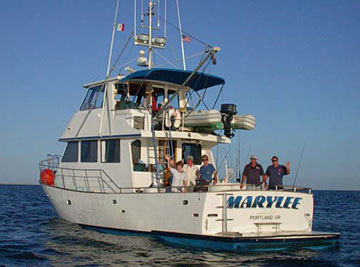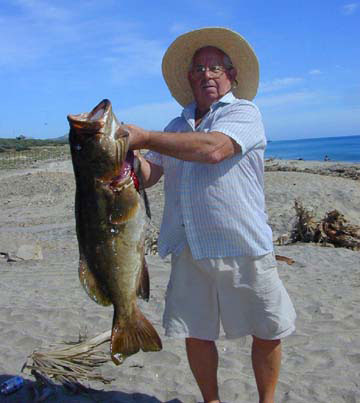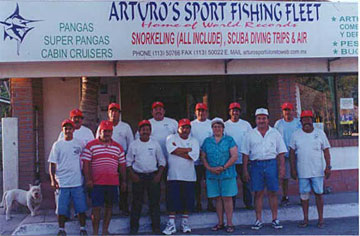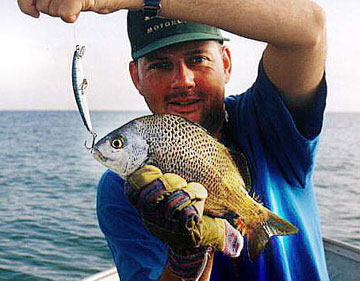 Baja coastal fishing reports and articles.
Ensenada fishing reports and articles.
Puerto Santo Tomas fishing reports and articles.
Erendira fishing reports and articles.
San Quintin fishing reports and articles.
Magdalena Bay fishing reports and articles.
Cabo San Lucas fishing reports and articles.
San Jose del Cabo (Los Cabos) fishing reports and articles.
East Cape fishing reports and articles.
La Paz fishing reports and articles.
Loreto fishing reports and articles.
Mulege fishing reports and articles.
Santa Rosalia fishing reports and articles.
Bahia de los Angeles (L.A. Bay) fishing reports and articles.
San Felipe fishing reports and articles.
Rocky Point (Puerto Penasco) fishing reports and articles.
San Carlos (Sonora) fishing reports and articles .
Mazatlan fishing reports and articles .
Puerto Vallarta fishing reports and articles.
Ixtapa Zihuatanejo fishing reports and articles.
Huatulco fishing reports and articles.
Cancun fishing reports and articles.
Mexico coastal fishing reports and articles.
Mexico Fishing Home Page < Mexico Fishing News Archives < Fishing Report