CABO SAN LUCAS, MEXICO: At PISCES FLEET, Tracy Ehrenberg said a 550-pound blue marlin was caught last week by Tom Elmore of Mississippi just 2 1/2 miles off the Old Lighthouse. The fish hit a lure on 80-pound-test line, Ehrenberg said, and took 2 hours and 40 minutes to land aboard the Cabo Marlin. "It appears out of season," she said, "but when we check through our records, we find that a few big blues are always caught in this month." A few days before the 550-pounder was caught, a 410-pound blue was taken in the same area by John Civitto of San Mateo, CA, aboard the El Chilito, and some smaller blues were also released during that period, Ehrenberg said.
For the week, 65 percent of Pisces Fleet boats caught marlin, and 90 percent caught marlin or other species. The top boat for the week was the Valerie with Capt. Benito Agundez which released 4 striped marlin and a 90-pound pilot shark, and landed 6 dorado from 15 to 20 pounds for anglers Mark and Connor Sydow of San Francisco, Ehrenberg said. The next day, they caught (including released fish) 13 yellowfin tuna to 35 pounds.
Pisces boats caught about half of their marlin on the surface and half on deep bait in slightly higher than normal water temperatures of 72 degrees at the Golden Gate Bank, and 75 degrees found 20 miles out from the arch. A total of 45 striped marlin were caught during the week, 42 of which were released.
CABO SAN LUCAS, MEXICO: Capt. George Landrum of FLY HOOKER SPORT FISHING said last week's good weather also brought an increase in tourists, and the town feels like it's starting to fill up again. "Both the Pacific and the Sea of Cortez have been like a lake!" he said, and the 95 Spot was holding warm water that produced blue marlin of 650 pounds and 585 pounds last week.
Landrum said steady action continued on school-sized yellowfin tuna and dorado, often mixed together, with some larger, 35 to 50-pound tuna found by boats working the Jaime Bank. Some fish were caught on lures, but the best action was for boats willing to put in the time and effort to get a chunk line going, Landrum said. Cedar Plugs, chunks, and Marauders were the hot ticket on the tuna.
CABO SAN LUCAS, MEXICO: SOLMAR FLEET manager Rene Santa Cruz said the fishing was a notch slower last week and fleet boats were spreading out from the Golden Gate Bank on the Pacific side, around the cape, and up the Cortez as far as Chileno Bay.
The top Solmar boat for the week was the 31-foot Torito with Capt. Martin, which released 3 striped marlin and landed 14 dorado for Steve and Kris Norton, and William Neisen of Minneapolis. They fished at the Golden Gate Bank and used live bait exclusively.
Chris Gunderson of El Monte, CA fished in the super panga Vigia and landed 1 dorado, 1 yellowfin tuna, and 14 sierra off the Old Lighthouse. At Santa Maria Bay, David Stangel of Seattle caught 4 dorado and 4 yellowfin tuna on the 29-foot San Lucas VIII.
A few miles farther up the Cortez coast, off Chileno Bay, David Duncan of Algonac, MI took 1 striped marlin at 130 pounds, 4 dorado to 20 pounds, 3 yellowfin tuna to 25 pounds, and a skipjack on the 33-foot Solmar III, with Capt. Jose.
CABO SAN LUCAS, MEXICO: Larry Edwards of CORTEZ YACHT CHARTERS said GAVIOTA FLEET boats were still pounding the Golden Gate Bank, but were also finding marlin closer to the arches. The top fish for the week was a 400-pound class blue marlin taken aboard the Chilito by John Sciutto of San Mateo, CA. Overall, 85 percent of Gaviota Fleet boats caught billfish last week, Edwards said, and the combined count was: 22 striped marlin (16 released), 1 sailfish released, 4 wahoo, 22 dorado, and 58 yellowfin tuna. Edwards said live mackerel were still plentiful at the Golden Gate Bank, and they continued to be the key to success last week.
CABO SAN LUCAS, MEXICO: Grant Hartman of BAJA ANGLERS checked in with a report, saying that inshore fishing has been productive lately on roosterfish to about 20 pounds, with shots at some 40-pounders, and up to 10 to 20 sierra per day on the fly.
In other mainland Mexico and Baja fishing action this week:
PUERTO SANTO TOMAS FISHING REPORTS
ALL ARTICLES, REPORTS AND FISHING INFORMATION FOR PUERTO SANTO TOMAS
PUERTO SANTO TOMAS, MEXICO: Kayak fishing expert Dennis Spike of COASTAL KAYAK FISHING also made an exploratory trip, his to Puerto Santo Tomas with friend Trissy Cocolotta, fishing in a panga out of the PUERTO SANTO TOMAS RESORT owned by Sam and Juanita Saenz.
The fishing was impressive enough for Spike to plan a kayak group expedition in the spring, he said.
"We caught lingcod to 7 pounds, many rockfish species, ocean whitefish to 5 pounds, and a few dozen bass too," Spike reported. "All the fish were landed on jigs, with or without strip bait, in 14 fathoms or less. Our skipper said big halibut are common while yo-yoing iron, and in season, yellowtail can be landed right out in front, on the outer edge of the kelp."
Spike said that since Puerto Santo Tomas waters are exposed and at the end of a 21-mile dirt road, kayakers will have to be knowledgeable and well-equipped. "The conditions can be challenging to prohibitive, and while we are able accommodate novice kayak anglers on other trips, this one will be strictly for experienced kayak anglers, and we'll have special gear requirements for participants," he said.
Spike had high praise for the food served at the resort:
"Sam and his wife Juanita are the resort owners. If you have a group or they have a lot of guests in season they open up the restaurant and bar. If only a few guests are on site, Juanita will have dinner catered to your room. The food is to die for, and if you order a day in advance, Sam will purchase lobster and crab from the local fishermen when they bring their catch in."
SAN QUINTIN FISHING REPORTS
ALL ARTICLES, REPORTS AND FISHING INFORMATION FOR SAN QUINTIN
SAN QUINTIN, MEXICO: Tony Marquez, reporting for DON EDDIE'S LANDING and TIBURON'S PANGAS, said 14 boats fished last week, with 48 anglers who caught 26 yellowtail from 12 to 20 pounds that were still hanging around at the 15 Fathom Spot, plus lingcod, barracuda, and limits of whitefish, calico bass, and sand bass. A total of 43 lingcod, between 8 and 18 pounds, were caught, on live bait, iron, and iron plus squid.
Rockcod fishing was slow, Marquez said. "Only 24 were caught, ranging from 5 to 12 pounds. According to the locals, there is still lots of food on the bottom, which slows down the reds, but it will pick up soon."
"The weather has been fantastic, but a bit cold," Marquez said. Days have been sunny, and seas calm with "no wind at any time." Water temperatures last week averaged 58 degrees. Marquez advised visitors to dress warmly for the mornings and said that Don Eddie's has put heaters in the rooms to help take the chill off the cold nights.
For Don Eddie's Easter fishing tournament on March 29-30, Marquez confirmed that there will be an "Oyster Fest" featuring Eddie Marquez' special oyster recipes and oysters supplied by the local farms of San Quintin Bay. Western Outdoor News Baja columnist, Gene Kira--ahem--was reported to be planning a special "research" trip to the tournament, to see how Don Eddie's recipes compare to his favorites from the famous Oyster Bar at New York City's Grand Central Station. Don Eddie said he is going "all out" for the Oyster Fest, and expressed confidence that his recipes would compare very favorably to New York's.
SAN QUINTIN, MEXICO: Jim Harer, reporting for the OLD MILL HOTEL and PEDRO'S PANGAS, said good catches of yellowtail were made last week at the 15 Fathom Spot on live bait and jigs in blue-and-white and chrome.
Twelve bird hunters visited San Quintin last week, Harer said, and 80 black brant were shot. One of the birds was wearing a band placed on it 15 years ago, he said. So far this season, 450 birds have been shot, and the spring migration has now begun, so more birds are expected in the next few weeks.
Harer said that bird population counts at San Quintin are taken by Marnie Shepherd, working in a joint project with USGS. To make a count, the Ceniza volcano is climbed, and brant are counted with a telescope. Then flock sizes are estimated, and an overall count is calculated. The counting is done at low tide when the birds are more concentrated, Harer said.
SAN QUINTIN, MEXICO: Pete Hillis, of Pedros Pangas added that some boats were limiting on 20 to 30-pound yellowtail. "Fishing at the 15 Fathom Spot, Theodore and Suzanne Snellen of Riverside not only brought in limits of yellowtail; when they got tired of throwing iron, they decided to go deep, and landed some nice lingcod to 10 pounds," he said.
MAGDALENA BAY FISHING REPORTS
ALL ARTICLES, REPORTS AND FISHING INFORMATION FOR MAGDALENA BAY
MAGDALENA BAY, MEXICO: Winter fishing conditions took a firm grip on Baja last week, as sunny days alternated with ripping winds in most areas of the Cortez coast, and few anglers were testing their luck. The weather was generally better on the Pacific side and at Los Cabos.
At San Carlos, Gary Graham of BAJA ON THE FLY returned on Friday from a two-and-a-half-day exploratory trip that covered the mangrove esteros south of San Carlos, as well as several new locations in the main channel as far north as Devil's Curve. Species caught included corvina in good numbers, pompano, pargo, cabrilla, grouper, halibut, and snook, all under 5 pounds, but with some bigger fish broken off in the mangrove roots. Another unidentified species was caught for the first time, a pompano-type that looks like an East Coast permit. Graham got clear photos, and is trying to get a proper identification for this rarely-encountered fish.
Magdalena Bay weather last week was in the high 70s, with some afternoon wind and water temperatures about 68 degrees. Foggy conditions early in the week cleared on Thursday. Graham also reported that local pangueros were seeing good numbers of yellowtail at the entrada, and sierra as far inside as Punta Belcher. No offshore reports were available.
SAN JOSE DEL CABO (LOS CABOS) FISHING REPORTS
ALL ARTICLES, REPORTS AND FISHING INFORMATION FOR SAN JOSE DEL CABO
SAN JOSE DEL CABO, MEXICO: Eric Brictson of GORDO BANKS PANGAS said the sea was calm and the skies sunny last week, but water temperatures were down to about 70 to 72 degrees off San Jose del Cabo.
Blue water was found as close as 5 miles from shore, Brictson said, "but most of the water closer to shore was greenish, which is typical for this time of year, with the cooling trend and strong currents that are prevalent." Live sardinas were becoming very scarce for the panga fleets last week, with most charters having to rely on lures and frozen baits.
Brictson said the La Playita pangas found surface action very light last week, and were relying on bottom fish around the various rock piles north of Punta Gorda. "The most productive technique was to retrieve iron jigs from the bottom," he said. "This is how the quality fish were taken, including grouper to 50 pounds and amberjack to 30 pounds, although the average catch was in the 10 to 15-pound class.
"On chunk bait, there were some fine eating red snapper caught, although the majority were smaller plate-sized fish. Iman Bank was one of the better spots. The Gordo Banks had almost no action and very murky water. Yellowfin tuna, which had been providing the main attraction, were caught only as incidental catches by anglers as they were bottom fishing, but a few of them were over 40 pounds. The tuna are still in the area and hopes are that they will go back on the bite."
Along the beaches, Brictson said the action was slowed by a lack of schooling sardinas, but some sierra, jack crevalle, roosterfish, and pompano were being taken on trolled Rapalas and hoochies. The best bite was during the early morning.
EAST CAPE FISHING REPORTS
ALL ARTICLES, REPORTS AND FISHING INFORMATION FOR EAST CAPE
EAST CAPE, MEXICO: Although relatively good weather prevailed on most days, very few anglers visited East Cape last week, as all hotels combined only sent out about 1 to 3 boats per day.
EAST CAPE, MEXICO: Mark Rayor of VISTA SEA SPORT said water temperatures at diving depth have been holding at about 70 degrees, and visibility was about 25 to 30 feet. Humpback whales have moved into the area, Rayor said, and one pod was seen with 15 whales in it. Divers are also seeing amberjack to 80 pounds, "gorilla-sized" grouper, and the big schools of manta and bat rays that have been around for several weeks.
Although the wind howled on Sunday, it went dead flat on Saturday, Rayor said, and he had a snorkel group headed down to Cabo Pulmo in the morning.
EAST CAPE, MEXICO: Chris Moyers of EAST CAPE SMOKEHOUSE, reporting for the Van Wormer resorts of HOTELS PALMAS DE CORTEZ, PLAYA DEL SOL, PUNTA COLORADA, said 10 boats fished during the week and caught (including released fish): 1 dorado, 23 yellowfin tuna, 1 pargo, 3 wahoo, 10 roosterfish, and 189 sierra. Fleet boats found water temperatures of 64 to 67 degrees, and air temperatures of 58 to 73 degrees, Moyers said.
EAST CAPE, MEXICO: Gary Graham of BAJA ON THE FLY was blown out on Saturday, but on Sunday he said the beach yielded jacks to 10 pounds, 4 halibut, a porgy, and other fish, between La Ribera and Rancho Leonero. The fish were caught on a falling tide with small Deceivers.
EAST CAPE, MEXICO: John Ireland of RANCHO LEONERO said he's seeing water temperatures about 71 degrees, and very light fishing activity, although there were lots of sierra and jacks feeding aggressively inshore during the early morning hours, and there was also a wide-open bite occurring on 25-pound giant squid. Ireland also reported 3 striped marlin caught during the week, plus a few dorado.
LA PAZ FISHING REPORTS
ALL ARTICLES, REPORTS AND FISHING INFORMATION FOR LA PAZ
LA PAZ, MEXICO: Memo Chavez of MEMO'S FLEET said he had a group of anglers come over from the mainland who lucked out and fished on two calm days, catching a mixed bag of sierra, pargo to about 12 pounds, and some yellowtail, while trolling Rapalas off Rancho las Cruces. But generally, business was so slow, Chavez was joking about enlisting in the Salvation Army if it keeps on this way much longer. Chavez, by the way, is the well-known flyer who started his Baja career as Ed Tabor's copilot at the old Flying Sportsman Lodge in Loreto.
LA PAZ, MEXICO: Jonathan Roldan of TAIL HUNTER INTERNATIONAL said the few anglers going out were finding yellowtail on the Las Arenas side, and some larger fish near Isla Espiritu Santo on the La Paz side. "There's still tonnage of sierra around for you light line folks," he added, "and the pargo must be moving inshore, as we're getting more of those coming back on the pangas as well. None of the bigger toad pargo yet, although I've heard some of the guys on the other fleets have lost a few."
LA PAZ, MEXICO: At FISHERMEN'S FLEET, David Jones said he now has his new super pangas fishing on the La Paz side. The few boats going out last week fished the Las Arenas side, catching cabrilla, pargo, sierra, yellowtail, and one boat with 3 good dorado. Another boat scored on yellowfin tuna while fishing La Reyna at the north end of Isla Cerralvo, Jones said.
LORETO FISHING REPORTS
ALL ARTICLES, REPORTS AND FISHING INFORMATION FOR LORETO
LORETO, MEXICO: Loreto tourism will be "back in business," when Aero California resumes critically needed daily air service from Los Angeles on March 15. Air service since September 11, has been restricted to three flights per week, plus a cumbersome connection by Aeromexico via its hub at Hermosillo, Sonora. The daily Aero California service will be on Flight #163, departing LAX at 11:15 a.m., and arriving nonstop at Loreto at 2:05 p.m. The daily return flight will be on Flight #162, departing Loreto at 2:30 p.m., and arriving nonstop at LAX at 3:25 p.m. Further information is available at Aero California reservations, 800-237-6225.
LORETO, MEXICO: Last week started out with good weather and finished up with wind, Arturo Susarrey of ARTURO'S SPORT FISHING said. Daytime air temperatures have been in the high 70s, and yellowtail are being caught at Carmen Island, at Punta Pulpito, and at Isla Ildefonso where large schools have been seen on the surface with fish of 25 to 40 pounds. Smaller yellowtail to about 15 pounds are also being caught off Candeleros at Isla Coronado, Susarrey said, plus amberjack, cabrilla, snapper, and triggerfish on the bottom. Mackerel was available at the marina, or could be caught 2 miles in front of town.
MAZATLAN FISHING REPORTS
ALL ARTICLES, REPORTS AND FISHING INFORMATION FOR MAZATLAN
MAZATLAN, MEXICO: Larry Edwards of CORTEZ YACHT CHARTERS said angler action for ARIES SPORTFISHING FLEET was slow last week and few boats were out scouting. "Those boats that fished found the offshore action difficult in most areas," Edwards said, although inshore action was very good for the few pangas fishing. The overall Aries Fleet catch included 5 sailfish, 7 mako shark, and 1 dorado for offshore waters, and 10 corvina, 30 jack crevalle, 23 mojarras, 4 grouper, and 38 red snapper for inshore waters. Mazatlan weather was mostly clear, with temperatures in the low 80s, and water temperatures averaged 76 degrees. The best fishing area was 18 to 20 miles west of Marina el Cid on a heading of 273 degrees.
IXTAPA ZIHUATANEJO FISHING REPORTS
ALL ARTICLES, REPORTS AND FISHING INFORMATION FOR IXTAPA ZIHUATANEJO
IXTAPA ZIHUATANEJO, MEXICO: Paul Phillips of the FINTASTIC TOTAL CATCH & RELEASE TOURNAMENT said last week's freak rainstorm pushed the big sailfish bite about 20 miles offshore, but that boats were still raising nearly 5 fish per day, and some were still reporting double-digit hookups. Phillips said most local boats are running out of tags, and he asked visitors to bring some. Although most anglers were concentrating on the hot sailfish action, a couple of yellowfin tuna to about 80 pounds and some dorado were also caught last week, Phillips said. Daytime air temperatures were in the high 80s, water temperature was about 80 degrees, and seas were calm.
IXTAPA ZIHUATANEJO, MEXICO: Ed Kunze of MAR Y TIERRA SPORTFISHING said 4 inches of rain fell in less than 8 hours during last week's freak storm, and local old timers were saying that rain at this season only happens about every 12 to 15 years. The sailfish bite took a sharp drop after the storm, Kunze said, but by Friday counts were going back up as the fish were located farther out.
IXTAPA ZIHUATANEJO, MEXICO: Stan Lushinsky and Susan Richards of IXTAPA SPORTFISHING CHARTERS said that overall counts were still very impressive despite the storm, with fleet boats averaging several sailfish per day, plus roosterfish, yellowtail jacks, a 53-pound wahoo, and a 400-pound class blue marlin that was lost.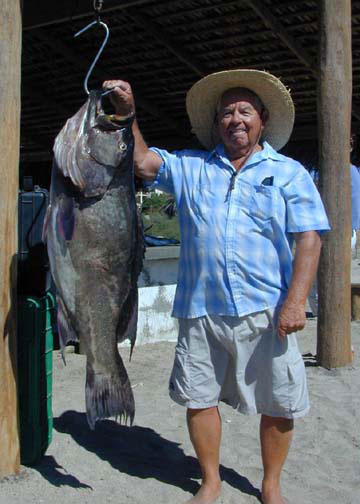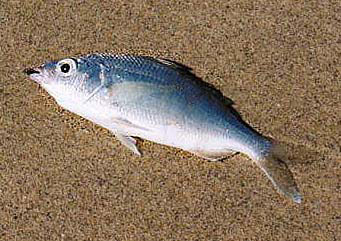 Baja coastal fishing reports and articles.
Ensenada fishing reports and articles.
Puerto Santo Tomas fishing reports and articles.
Erendira fishing reports and articles.
San Quintin fishing reports and articles.
Magdalena Bay fishing reports and articles.
Cabo San Lucas fishing reports and articles.
San Jose del Cabo (Los Cabos) fishing reports and articles.
East Cape fishing reports and articles.
La Paz fishing reports and articles.
Loreto fishing reports and articles.
Mulege fishing reports and articles.
Santa Rosalia fishing reports and articles.
Bahia de los Angeles (L.A. Bay) fishing reports and articles.
San Felipe fishing reports and articles.
Rocky Point (Puerto Penasco) fishing reports and articles.
San Carlos (Sonora) fishing reports and articles .
Mazatlan fishing reports and articles .
Puerto Vallarta fishing reports and articles.
Ixtapa Zihuatanejo fishing reports and articles.
Huatulco fishing reports and articles.
Cancun fishing reports and articles.
Mexico coastal fishing reports and articles.
Mexico Fishing Home Page < Mexico Fishing News Archives < Fishing Report