EAST CAPE, MEXICO: Chris Moyers, of EAST CAPE SMOKEHOUSE, reported for the Van Wormer resorts of HOTELS PALMAS DE CORTEZ, PLAYA DEL SOL, PUNTA COLORADA, saying that 206 boats chartered during the week had a combined catch including released fish of: 32 striped marlin, 305 dorado, 2 yellowfin tuna, 259 snapper, 1 wahoo, 12 cabrilla, 11 roosterfish, and 42 sierra.
"Striped marlin numbers have dropped off over the last few weeks. Those caught are being found as far out as 50 miles off Los Barriles." Moyers said fleet boats found dorado last week off La Ribera, Punta Colorada, Punta Arena, Cabo Pulmo, and Los Frailes, anywhere from about 6 miles off shore, out as far as 60 miles from Los Barriles. Some dorado were also caught at the 88 Bank near Isla Cerralvo, he said.
EAST CAPE, MEXICO: At historic RANCHO BUENA VISTA, Tami Moyeous said, "Things are looking good. Fishing this week was great." RBV boats reported a combined catch including released fish of: 4 marlin, 24 dorado, 4 wahoo, and 8 pargo. One of the wahoo caught was a 47-pounder landed on 25-pound test line.
EAST CAPE, MEXICO: John Ireland of RANCHO LEONERO said fleet boats had good water conditions all week long and enjoyed "the best dorado bite in at least 5 years."
Ireland called the dorado action "spectacular fishing, with all anglers limiting on fish from 20 to 50 pounds, with fish from Las Arenas to Cabo Pulmo, from 3 to 8 miles out, taking mostly squid-colored or red-and-white lures." Striped marlin, roosterfish, sierra, pargo, cabrilla, and jacks were also biting well, and lots of squid was seen in the water, Ireland said. Roosterfish were caught to 50 pounds off the beaches, and the inshore water was generally very active.
EAST CAPE, MEXICO: Gary Graham of BAJA ON THE FLY had the Cecilia "Pudge" Kleinkauf women's fly fishing group from Alaska on kayaks last week. "They experienced plenty of break-offs," Graham said, "but fun fishing. I even got convinced to try the new personal pontoon boat at Rancho Leonero this morning. What a hoot! Even the sierra drag you around. I will be back out again tomorrow."
Graham reported East Cape weather as almost dead calm, with air temperatures climbing to 92 degrees toward the end of the week, and near shore water temperatures at 71 to 76 degrees. "The beach is a real mixed bag right now. If you don't get five or six species in a morning you are not trying."
EAST CAPE, MEXICO: RICH LEWIS of El Segundo, CA said he had a great trip to East Cape over spring break, and lucked into a raging roosterfish bite on two consecutive days. "I landed over 8 fish between 25 and 50 pounds," Rich said. "We fished the lighthouse area. The panguero's name was Hector, and he runs a super panga, Leonero 6. We slow trolled 150 yards off the beach until boils erupted. Then we chummed them up and cast live baits and flies to them! Multiple big boils of big roosters."
Lewis said slow trolling and casting live sardinas was the best method, and the roosterfish were caught both in the morning and late in the afternoon.
EAST CAPE, MEXICO: Earlier, seasonal resident angler, LARRY COOPER commented on the good catches being made by East Cape boats that were making the long runs to the fish in less than perfect conditions. "Boats that ventured out 23 miles east of Las Frailes scored big. Out of 8 boats, 2 had single catches. The rest had doubles. Only 2 fish were brought in, the rest having been released. It's great to see hotels and skippers who are willing to go the extra miles to make their customers happy."
EAST CAPE, MEXICO: At VISTA SEA SPORT, Mark Rayor said humpback whales are being seen daily, and underwater visibility is at 50 feet, with 72-degree temperatures at diving depth. Manta rays were also thick. "If the manta rays get any more abundant, they are going to have to take a number to get on the reef," Rayor said. "Hammerheads have been seen on several dives. Until 4 years ago, we never encountered hammerheads at Cabo Pulmo. Now every spring they show up like clock work. I have nothing scientific to base this theory on, but I believe they have felt the pressure of commercial fishermen at El Bajo and Gordo Banks. They sense safety and seek refuge in the protected marine park."
In other mainland Mexico and Baja fishing action this week:
ENSENADA FISHING REPORTS
ALL ARTICLES, REPORTS AND FISHING INFORMATION FOR ENSENADA
ENSENADA, MEXICO: Sammy Susarrey of LILY FLEET said the bottom fishing last week was 80 percent red rockfish, and about 10 percent each of lingcod and salmon grouper. On Saturday, the Lily limited before noon in 58-degree water at the Punta Banda Bank, Susarrey said. Most fish are being caught on yo-yoed iron, although the bait barge has plenty of medium anchovies.
Earlier in the week, the Lily fished Todos Santos Reef and ran into a heavy lingcod bite on Scampis. With plenty of bait on the surface now, yellowtail are expected to show at any time, Susarrey said.
PUERTO SANTO TOMAS FISHING REPORTS
ALL ARTICLES, REPORTS AND FISHING INFORMATION FOR PUERTO SANTO TOMAS
PUERTO SANTO TOMAS, MEXICO: Sam Saenz of PUERTO SANTO TOMAS RESORT said several pangas went out last week in calm conditions, and found excellent fishing all week long, on lingcod, ocean whitefish, rock cod, and some calico bass. A local fisherman named Ruben caught a 20-pound sheephead and 6 giant black seabass to 110 pounds last week, Saenz said. All fishing was around Bahia Soledad and Punta China.
SAN QUINTIN FISHING REPORTS
ALL ARTICLES, REPORTS AND FISHING INFORMATION FOR SAN QUINTIN
SAN QUINTIN, MEXICO: Jim Harer of the OLD MILL HOTEL said the weather cooperated last week, with overcast mornings, sunny afternoons, and only light to moderate winds starting about 3 p.m. Pedro's Pangas and El Capitan Sport Fishing sent out about 20 pangas during the week, Harer said, including several family groups. "The most notable guest was Shu Yu," Harer said, "who brought his brother-in-law from Shanghai, China. After his trip, there was talk of how he could immigrate to Mexico. Although there was no yellowtail, everyone was quite pleased with a mix of reds, whitefish, sculpin, lingcod, sheephead, and grouper." San Quintin water temperatures averaged about 58 degrees, Harer said.
SAN QUINTIN, MEXICO: At PEDRO'S PANGAS, Pete Hillis said, "The yellowtail bite has slowed, but remember with the conditions here, it could pick up any time."
SAN QUINTIN, MEXICO: Tony Marquez of DON EDDIE'S LANDING said that after the successful Easter Tournament, reservations have been coming in quickly for the Fourth of July Tournament. The hotel is three-fourths full already, he said, and anglers who wish to enter should call soon, or they will have to be booked in alternate accommodations.
SAN QUINTIN, MEXICO: Reporting for Don Eddie's and TIBURON'S PANGAS, Marquez said 16 private boats and 12 pangas fished over the weekend, with a total of about 40 anglers. Fishing was excellent on ocean whitefish at the 6 Spot and 15 Spot on dead squid. Marquez said 120 whitefish to 10 pounds were caught. At the 240 Spot, 40 lingcod to 12 pounds were caught on live bait, plus good numbers of rockcod. No sandbass were caught.
Marquez said the days have been calm, but the nights have been in the "tequila drinking" range, and he's seen water temperatures down to 55 degrees, which explains the lack of yellowtail last week. There was lots of live bait inside the bay, even right in front of the hotel, Marquez said.
CABO SAN LUCAS FISHING REPORTS
ALL ARTICLES, REPORTS AND FISHING INFORMATION FOR CABO SAN LUCAS
CABO SAN LUCAS, MEXICO: Striped marlin counts rebounded strongly after hitting a seasonal low during the past few weeks, and most fleets were averaging one or more billfish per day.
CABO SAN LUCAS, MEXICO: At PICANTE FLEET, Roberto Juarez reported on 6 boats chartered Friday, with a combined catch including released fish of: 9 striped marlin, 7 dorado, 4 yellowfin tuna, and 1 wahoo. The best fishing was found around the Outer Gordo Bank. Cabo San Lucas weather was in the high-90s, and water temperatures were 69 to about 75 degrees.
CABO SAN LUCAS, MEXICO: Tommy Garcia of CABO MAGIC said 7 boats chartered last week checked in with a combined catch including released fish of: 9 striped marlin to 130 pounds, 4 yellowfin tuna to 40 pounds, 3 sierra, and 2 skipjack.
CABO SAN LUCAS, MEXICO: Rene Santa Cruz of SOLMAR FLEET reported an unusual off-season catch last week of a 550-pound blue marlin by first-time angler Mark Brodeur, of Dunellon, FL, who was fishing on the 28-foot San Lucas VIII with Capt. Hector. Santa Cruz said the blue marlin was fought for 3 hours and 45 minutes, and is the largest fish caught so far this year.
Last week, dorado and yellowfin tuna counts were down, but striped marlin made up for it, Santa Cruz said. Solmar Fleet boats caught a total of 48 striped marlin (42 released) last week, compared to 13 the previous week, and only 3 the week before that.
CABO SAN LUCAS, MEXICO: Larry Edwards of CORTEZ YACHT CHARTERS said the week started off slow for GAVIOTA FLEET, but turned around on Thursday, producing some red-hot action. The Gaviota VIII, with Capt. Juan Dominguez released 6 stripers on Thursday, and boats averaged 2 billfish per day at the end of the week. The overall Gaviota Fleet count was: 26 striped marlin (19 released), 9 dorado, and no tuna. Last week, no tuna were caught by Gaviota Fleet boats for the first time in a couple of years.
CABO SAN LUCAS, MEXICO: At PISCES FLEET, Tracy Ehrenberg said, "At last we have good news! All I can say is that the fishing has exploded in the last couple of days. We feel the season is about a month ahead of itself."
"Most boats had at least one striped marlin per day and usually two," Ehrenberg said. "Only a few tuna were caught, found on the rougher Pacific. The nicest was a 180-pounder caught on Karina by Roger Anderson of Tonka, WA, at the San Jaime Bank. Just a few dorado, mostly picked up while trolling for marlin." Pisces anglers caught a total of 37 striped marlin during the week (32 released).
CABO SAN LUCAS, MEXICO: Capt. George Landry of FLY HOOKER SPORT FISHING said the best striped marlin action during the week was on a temperature break located 25 miles out on the Cortez Side.
SAN JOSE DEL CABO (LOS CABOS) FISHING REPORTS
ALL ARTICLES, REPORTS AND FISHING INFORMATION FOR SAN JOSE DEL CABO
SAN JOSE DEL CABO, MEXICO: At GORDO BANKS PANGAS, Eric Brictson said the La Playita fleets were finding excellent action for pompano, pargo, sierra, amberjack, cabrilla, and grouper last week. The area known as "Blue Rock," located between San Luis and Vinorama and within one-half mile of shore, proved to be the hot spot throughout the week, Brictson said. African pompano to 15 pounds were found in schools there, and the first part of the week saw anglers limiting out on these fish, catching as many as 20 in just a couple of hours. The best fishing was on live sardinas, but some amberjack and grouper to over 40 pounds were also caught on yo-yo jigs.
LA PAZ FISHING REPORTS
ALL ARTICLES, REPORTS AND FISHING INFORMATION FOR LA PAZ
LA PAZ, MEXICO: Jonathan Roldan of TAIL HUNTER INTERNATIONAL said the big excitement last week was a showing of good-sized roosterfish on the beaches. "Late last week and continuing into this week the exotic pez gallos rolled up into the shallows, and these are fish running 15 to 30 pounds with some even bigger," Roldan said.
LA PAZ, MEXICO: At HOTEL LAS ARENAS, Linda Glassman-Davis said the pangas are seeing yellowtail, pargo, cabrilla, sierra, small roosterfish and large yellowfin tuna in all areas. Last week's combined catch was: 15 yellowtail to 25 pounds, 10 sierra to 10 pounds, 3 roosterfish to 20 pounds, 15 cabrilla to 12 pounds, and a 15-pound pargo.
LA PAZ, MEXICO: David Jones of FISHERMEN'S FLEET reported on mixed action, ranging from slow to good, around Isla Cerralvo. On the good days, anglers were scoring on yellowtail, yellowfin tuna, sierra, cabrilla, pargo, and roosterfish. "What a difference a couple of days made," Jones said. "The fishing has been fairly steady for a week now, with the weather very nice, even a little hot. Yellowtail are coming from the north point of Cerralvo, Punta Perico, Roca Traversada, La Reynita, and even along the beach near the hotel. While the average size has diminished in the last couple of days, there were still a couple pushing 40 pounds yesterday."
LORETO FISHING REPORTS
ALL ARTICLES, REPORTS AND FISHING INFORMATION FOR LORETO
LORETO, MEXICO: Alfredo Ramirez, a colorful, old-time Baja character who will be long remembered, passed away of a heart attack in Loreto on March 9. For many years, Ramirez was a fixture in town, as he ran his business, Alfredo's Sport Fishing, across the malecon from the town marina, and he was known to thousands of Americans as an ever smiling and gracious person who made people feel good just to be around him. He was born in Guadalajara, and lost his father at the age of 5. He lived for a time, working to support his family in El Salvador, and moved to Sacramento CA at the age of 17. He would have been 65 years old on March 18, 2002.
Ramirez' daughter, Linda, described her father, saying, "He always spoke his mind. He was always the person you saw. He didn't hide himself. That's why I will always be proud of him." Linda Ramirez is carrying on the tradition and sport fishing business, from the same house a block off the malecon, at Benito Juarez #11, Colonia Centro, Loreto, BCS 23880, Tel 011-52-613-135-0165; Fax 011-52-613-135-0590, lindawright77@hotmail.com.
Fred Shields, a close friend of the Ramirez family, send a heartfelt tribute from Loreto:
"March 9 was a sad day for the people of Loreto. Alfredo Ramirez, an icon in this small town, suffered a heart attack and passed away in the early afternoon. The ironic part was Alfredo was in a meeting in the La Pinta Hotel, and was doing what he's done for the past thirty-odd years, showing his interest and passion for matters pertaining to Loreto. He will be missed by all that knew him.
"Alfredo started coming to Loreto long before the road was constructed, and finally in the early 1970's packed up his wife and two little girls and moved to Loreto full-time.
"He worked with Ed Tabor of the Flying Sportsmen Lodge for the first couple of years, before deciding to start up his own operation. Over the next 30 years, Alfredo was involved in a number of causes that were a great benefit to Loreto and the local residents. He was instrumental in getting the water supply improved to the village and also involved in getting the area zoned a Federal Marine Park. And he was a real fighter against the illegal fishing by the shrimp boats and was very outspoken about it.
"Most people, Americans and Mexicans alike, will remember Alfredo for his generous help if anyone was broken down out on the water. A quick radio call to the office, and Alfredo would ensure someone was on the way to assist. And, all the Americans are aware of Alfredo's involvement for years hosting various fishing tournaments, most notably the Vagabundos' tournaments and of course the famous pig roasts put on each February where over 200 Americans and Canadians enjoyed the party!
"Alfredo was always fascinated with Loreto. His younger daughter, Linda, along with Alfredo's right-hand man, Emilio Rosas, and the rest of his boat captains, plan on keeping his memory alive by continuing the business in the same fashion as her late father.
"Ramirez is survived by his brother Jose, two sisters, Gloria and Bertha, his wife Gail, and two daughters, Lisa and Linda. His service was attended by most of the town and his remains were laid to rest in the local cemetery of the town he loved."
LORETO, MEXICO: Custom photographs by well-known professional photographer Bill Boyce will be featured prizes at a Loreto fishing tournament July 19-20 that will benefit the town's 305-year-old Spanish mission.
This year's seventh annual event also features tackle and other prizes to be raffled off to benefit the mission, which in the past has received up to $2,000 to buy water filtration equipment and plumbing for people who lack water in their homes. In past years, the money has also been used to build a pharmacy in a remote village and stock it with supplies to be used by visiting doctors.
Up to 15 boats have entered previous tournaments, and organizers, Jim Duggins, Tom Watson, Jack Snider, Troy Cline, and Joe Depillo, said they have decided to invite more participants in order to benefit the town of Loreto. An awards dinner is planned for the final night, possibly at the mission, Cline said.
The tournament entry fee is $150 per boat, for up to four anglers, plus a guide, and pangas have been arranged for between $130 for a regular panga and $160 for a super panga, Cline said. Special hotel rates have also been arranged for the event.
Entry checks can be mailed to: Troy Cline, 114 Avenida San Gabriel #4, San Clemente, CA 92672, or call 949-366-2647, or visit www.fishinforthemission.com. Information is also available from Jim Duggins, 760-352-5600, cell-760-427-6428.
LORETO, MEXICO: At BAJA BIG FISH COMPANY, Pam Bolles announced last week that she'll be phasing out conventional gear fishing this season, and concentrating strictly on fly fishing, except for regular clients.
Loreto weather was in the high-80s with variable winds, and increasingly calm periods in between, and water temperatures ranged from the high-60s to the low-70s.
Yellowtail in all sizes from 5 to 40 pounds are now beginning to come to the surface from Isla Coronado north to Punta Pulpito, Bolles said. "The schools are moving very quickly, chasing down bait. The tactic is to troll and cover area. We had pretty good luck at San Bruno. At Punta Pulpito we didn't do so well this week."
Bolles said there is a good supply of caballito live bait at the marina now, and private boaters are catching their own at the entrance to Puerto Escondido. As for dorado, Bolles said, "It's only a matter of time. The water is warming. Sargasso is starting to break off the rocks. This will attract dorado and hold them in our area. That's what we like!"
LORETO, MEXICO: At EL FUERTE SPORT FISHING, Capt. Juanita Raney-Miller said she and Ty will be arriving at Loreto about May 1, and they are taking bookings now through August.
LORETO, MEXICO: Earlier, angler HUGH COBB, of Pacific Coast Bait & Tackle in Oceanside, reported on a slow trip to Bahia de los Angeles and Loreto by himself, George Afansev of Carlsbad, Lee Wood of Oceanside, and Mike Mercado of San Marcos. After being blown out at L.A. Bay, the group moved to Loreto, where they found slim pickings.
"We fished last Saturday and Sunday on the late Alfredo Ramirez' 24-foot center console, now skippered by Emilio Rosas, Alfredo's deckhand, usually known as 'Flaco.'
"Yellowtail and yellowfin had been reported at Catalan's south reef, so on Saturday we made the long run and joined two other vessels down there. Nada for anybody.
"At dinner, we talked to other anglers who had picked up a few sizable yellows near Punta Perrico on Carmen's backside, so on Sunday we went there, soaking caballitos and cranking iron to no avail.
"To avoid getting totally skunked, we went to Coronado and picked up several small fish on smaller iron. Weather and water conditions were excellent.
"Alfredo's daughter, Linda, is running ALFREDO'S SPORT FISHING, assisted by Flaco and a terrific panguero by the name of Sergio. One thing I enjoyed about fishing with Flaco is that he did not argue when we selected the fishing locations. After serving as our deckhand on Sunday, Sergio took his panga north to San Bruno on Monday and picked 6 yellows in the 30-pound category! The fish are definitely around, but scattered and moving about."
MULEGE FISHING REPORTS
ALL ARTICLES, REPORTS AND FISHING INFORMATION FOR MULEGE
MULEGE, MEXICO: Diana Johnson of the HOTEL SERENIDAD said the water is warming up early, and dorado are expected by early May. The hotel was full for Semana Santa, she said, and bookings are looking good for the spring and summer. Local anglers caught yellowtail, cabrilla, pargo, and bonito last week.
BAHIA DE LOS ANGELES (L.A. BAY) FISHING REPORTS
ALL ARTICLES, REPORTS AND FISHING INFORMATION FOR BAHIA DE LOS ANGELES
BAHIA DE LOS ANGELES, MEXICO: At Bahia de los Angeles' CAMP GECKO, Abraham Vazquez said the weather has been in the high-70s, and the winds were mild last week, until Saturday, when some gusts to about 80 m.p.h. hit the village. Water temperatures have averaged 60 to 64 degrees, with a murky plankton bloom causing poor fishing for yellowtail. "There were only a few brought back the last week," Vazquez said. "Bottom fishing continues to be good, and there were lots of visitors to the bay last week, including the springtime stingrays."
MAZATLAN FISHING REPORTS
ALL ARTICLES, REPORTS AND FISHING INFORMATION FOR MAZATLAN
MAZATLAN, MEXICO: Larry Edwards of CORTEZ YACHT CHARTERS said ARIES SPORTFISHING FLEET boats were finding marlin to the west, and dorado and tuna to the south, in generally warming water temperatures, averaging about 70 degrees last week. Aries Fleet boats checked in with a combined catch of: 14 striped marlin (9 released), 7 sailfish, 12 dorado, and 29 yellowfin tuna. Bottom fishing was good for red snapper and mojarra, and inshore surface action was excellent on jack crevalle and corvina, Edwards said.
IXTAPA ZIHUATANEJO FISHING REPORTS
ALL ARTICLES, REPORTS AND FISHING INFORMATION FOR IXTAPA ZIHUATANEJO
IXTAPA ZIHUATANEJO, MEXICO: Blue water moved closer to shore last week, and the sailfish count climbed back into the 2-per-day range, or higher, as boats found action within 20 miles of shore.
IXTAPA ZIHUATANEJO, MEXICO: On Saturday, Stan Lushinsky of IXTAPA SPORTFISHING CHARTERS said, "Yesterday and today saw some dramatic changes as the blue water moved to within 20 miles and the sailfish began aggressively feeding in a clear band of water 15 to 16 miles out. Capt. Adolpho Espinosa reported 3 to 4 sailfish per day, along with some nice dorado. Six blue marlin were landed yesterday, with most fish scaling the 300-pound mark."
IXTAPA ZIHUATANEJO, MEXICO: Ed Kunze of MAR Y TIERRA SPORTFISHING said most boats were getting 2 or 3 sailfish per day, and the commercial pangueros were finding yellowfin tuna at the 30-mile mark. Roosterfish were still scattered, but 5 fish to 40 pounds were hooked by the Vamonos I with Capt. Pulgo, Kunze said.
IXTAPA ZIHUATANEJO, MEXICO: Paul Phillips of the FINTASTIC TOTAL CATCH & RELEASE TOURNAMENT, said although there are no guarantees, it looks like the annual April current, with its slow fishing conditions, will depart early this year.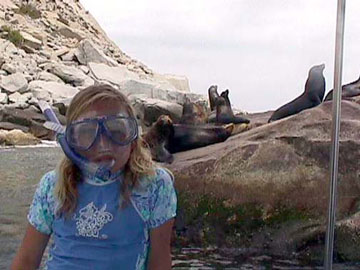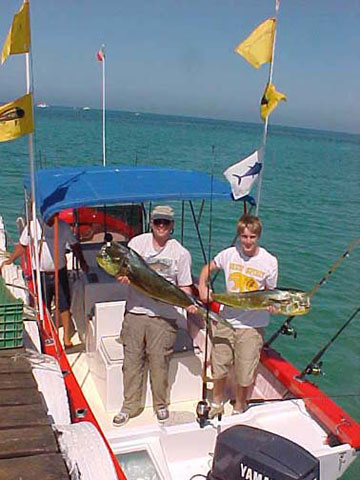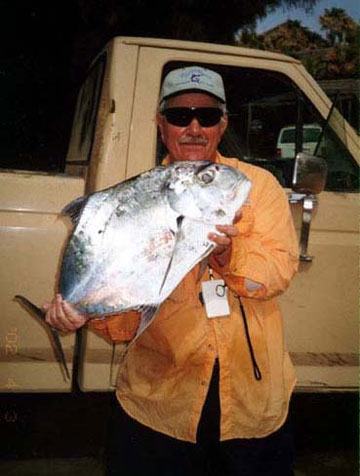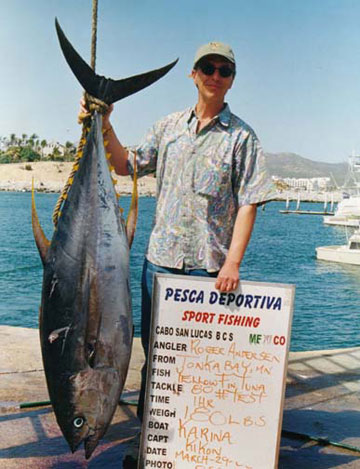 Baja coastal fishing reports and articles.
Ensenada fishing reports and articles.
Puerto Santo Tomas fishing reports and articles.
Erendira fishing reports and articles.
San Quintin fishing reports and articles.
Magdalena Bay fishing reports and articles.
Cabo San Lucas fishing reports and articles.
San Jose del Cabo (Los Cabos) fishing reports and articles.
East Cape fishing reports and articles.
La Paz fishing reports and articles.
Loreto fishing reports and articles.
Mulege fishing reports and articles.
Santa Rosalia fishing reports and articles.
Bahia de los Angeles (L.A. Bay) fishing reports and articles.
San Felipe fishing reports and articles.
Rocky Point (Puerto Penasco) fishing reports and articles.
San Carlos (Sonora) fishing reports and articles .
Mazatlan fishing reports and articles .
Puerto Vallarta fishing reports and articles.
Ixtapa Zihuatanejo fishing reports and articles.
Huatulco fishing reports and articles.
Cancun fishing reports and articles.
Mexico coastal fishing reports and articles.
Mexico Fishing Home Page < Mexico Fishing News Archives < Fishing Report