"Huge puddles of water in the desert. Laguna Chapala was not a dry lake. Not sure about it being an El Nino year, but the bay has received more rain than it has in a while. The blooms should be awesome this spring, they already are now."
Edwards said the fishing was excellent in good sea conditions: "Bajo Guadalupe is still going strong. It's been that way since Christmas, and it looks like the fish are not going anywhere this winter. Mostly deep yoyo fish, but some days they come to feed on the surface, with boils and large flocks of pajaros working, just like in the summer."
Edwards noted, however, that some tourists were taking over-limits last week, with some reportedly keeping as many as 20 fish (the Mexican bag limit is 5 fish of any single species): "The local guides and captains don't say anything, but it is not them I blame, although they do share in it. Witnessed 18 (yellowtail) for 2 (anglers). All 15 to 20-pound fish. Not exactly juveniles, but not adults either. Will we ever learn?"
Edwards said he found warm water temperatures of 66 degrees at the south end of the bay and over 62 degrees in Canal de Ballenas.
"The signs I see point to a warmer than usual year," he said. "There are boobies and frigate birds in the area. The water is warmer than usual. Air temperatures have been quite mild. Abraham Vazquez calls it one of the mildest winters he remembers, and he's been there 18 years. I would not be surprised if the tuna were to show in August and September, something that has not happened in years down there."
BAHIA DE LOS ANGELES, MEXICO:At Raquel and Larry's Beach Motel, Raquel Fife said visiting anglers Phil Milani and Art Ciuffo arrived in town, running on fumes, after failing to find diesel fuel anywhere south of San Quintin during their drive down. On Friday, they fished in the bay with Igor Galvan, and lost one fish after a 20-minute fight, and another that straightened the hook on a blue-white Salas 6X. At Guadalupe Reef, they finished the day with 10 bass to five pounds, 2 whitefish, and a 15-pound yellowtail.
In other mainland Mexico and Baja fishing action this week:
SAN QUINTIN FISHING REPORTS
ALL ARTICLES, REPORTS AND FISHING INFORMATION FOR SAN QUINTIN
SAN QUINTIN, MEXICO: After a spell of "very ugly wind and rain" earlier in the week, local angler Julio Meza got out Saturday with Douglas Seaton and Jerry Biedebach from Campo Lorenzo. "We finally had a beautiful day," Meza said, "but the yellowtails are not back. We tried the 15 and 6 Fathom Spots, and we did well. Four local boats were fishing the same places with Capts. Kelly, Sapo, Bartolo, and Elias, after trying the 240 with no good results. We had good action on reds, whites, lingcod, and all kinds of bottom fish.
"The bite was really good, but the quality wasn't. Just a few keepers for us out of 32 lingcod, 1 sheephead, 1 bonita, 1 halibut, 6 reds, and 18 sandbass. We used Fish Traps, Scampis, and iron jigs on the bottom. The water temperature was 61.5 degrees. Clear, blue water all the way. Next time, I am going to try south for white seabass. We have been doing well down there."
SAN QUINTIN, MEXICO: Pete Hillis of Pedro's Pangas said most of the boats going out held hunters, but everyone who did fish caught the usual limits of lingcod and bottom species. San Quintin weather was cool in the evening, but warming up by 11 a.m. or noon.
MAGDALENA BAY FISHING REPORTS
ALL ARTICLES, REPORTS AND FISHING INFORMATION FOR MAGDALENA BAY
MAGDALENA BAY, MEXICO: Gary Graham of Baja On The Fly said San Carlos weather was in the low-70s, with water temperatures of 67 to 70 degrees, and fishing was generally slow. "Still a few yellows to be had outside the entrada under the bird schools, along with a few decent sized skipjack," he said. "Plenty of spotted bay bass and a few grouper and snapper mixed in. Up in the esteros there was little pressure this week with the focus on whale watching."
Graham said the tides have been wrong for snook, and the gill nets have possibly taken their toll on the corvina bite in the mangroves. Halibut were available on the beach at Isla Santa Margarita, and Punta Belcher was holding schools of sierra.
CABO SAN LUCAS FISHING REPORTS
ALL ARTICLES, REPORTS AND FISHING INFORMATION FOR CABO SAN LUCAS
CABO SAN LUCAS, MEXICO: Fishing action was scattered and up-and-down in windy conditions at the tip of Baja last week, as water temperatures dropped a few degrees on the Pacific side, but stayed warm on the Cortez.
CABO SAN LUCAS, MEXICO: Tommy Garcia of Cabo Magic reported on 56 boats chartered with a catch including released fish of: 25 striped marlin, 65 dorado, 64 yellowfin tuna, 4 wahoo, 6 skipjack, 1 mako shark, 10 roosterfish, 1 cabrilla, and a "plethora" of sierra.
CABO SAN LUCAS, MEXICO: Solmar Fleet's Rene Santa Cruz reported a catch including released fish of: 18 marlin, 67 yellowfin tuna, 53 dorado, and 46 sierra. Twelve of the fleet's marlin were accounted for by three boats scoring quadruple releases for: Ed Harmer of Anchorage on the Solmar I with Capt. Frederico; Lloyd Dew of Calabasas on the Solmar IX with Capt. Tony; and Terry Teiss of Michigan, again on the Solmar I.
CABO SAN LUCAS, MEXICO: Larry Edwards of Cortez Yacht Charters said Gaviota Fleet had a catch including released fish of: 6 striped marlin, 51 dorado, and 53 yellowfin tuna. A quintuple-release day was reported by Roberto Marquez, owner of the Fish Cabo, for Tommy Noonan of Allentown, PA, Edwards said.
"There's marlin scattered in all directions," Edwards said, "from the Pacific to the Sea of Cortez, and boats were fishing on both sides of the peninsula. The dorado are mixed fish, ranging from about 15 to 45 pounds, and most of the tuna are school fish in the 15 to 35-pound range."
CABO SAN LUCAS, MEXICO: Picante Fleet reported 6 boats fishing Thursday with a catch including released fish of: 5 striped marlin, 17 dorado, and 32 yellowfin tuna.
CABO SAN LUCAS, MEXICO: Tracy Ehrenberg of Pisces Fleet said billfish proved elusive until the second half of the week when boats began scoring well on the Cortez side.
"Boats turned about and went back to the Cortez side," she said, "avoiding blustery winds on the Pacific, and headed up to La Laguna, just beyond San Jose del Cabo. The move paid off, giving us fantastic catches for each boat, from one to four marlin per boat, plus dorado and tuna."
Top Pisces Fleet boats for the week included Rebecca with a quadruple release day, and Valerie and Karina with triples.
"It was interesting that one of our boats, Ni Modo, went way up the Pacific this day to the Golden Gate and also got two marlin and two dorado, so it seems they are everywhere," Ehrenberg said. Overall, 36 percent of Pisces Fleet boats caught marlin last week, and slightly more than 90 percent scored on all species combined. More than 100 tuna and 100 dorado were also landed.
CABO SAN LUCAS, MEXICO: Capt. George Landrum of Fly Hooker Sportfishing said Cabo weather was windy but warm in the high-80s, and seas were rough on the Pacific side with swells of 4 to 6 feet and lots of whitecaps.
"At the end of the week, the water immediately surrounding the cape was very cold," Landrum said. "Most of it within 5 miles was in the 67 to 68-degree range. Towards the 1150 Spot and Gordo Banks, the water warmed to 74 degrees and seemed to hold more fish."
Landrum said the fairly decent bite on school-sized yellowfin tuna and dorado slowed down during the week, and the inshore action was also relatively slow: "Blown out for most of the week. There were some scattered sierra, yellowfin, and dorado caught by the few pangas that did venture forth. All the fishing was done on the Cortez side of the Cape."
SAN JOSE DEL CABO (LOS CABOS) FISHING REPORTS
ALL ARTICLES, REPORTS AND FISHING INFORMATION FOR SAN JOSE DEL CABO
SAN JOSE DEL CABO, MEXICO: Windy weather in the high-70s prevailed last week, with local water temperatures ranging from 69 to as high as 73 degrees, according to Eric Brictson of Gordo Banks Pangas.
"Overall fishing action improved," Brictson said. "Even on the windy days anglers did well trolling close to shore. There were adequate supplies of mackerel and sardinas. The Sea of Cortez seemed to have the best reports and the majority of the fleets were fishing in this direction."
Brictson said the hot striped marlin action found by some boats on the Cortez side toward the end of the week was centered 15 miles off Red Hill and Palmilla. "Anglers reported multiple strikes on trolled lures and the fish would readily take live mackerel," Brictson said. "It appears this bite is really going to take off in the coming days."
Dorado counts were down last week, but boats were still finding 1 to 3 per day, mostly in the 10 to 20-pound range, Brictson said. The good sierra bite continued around Punta Gordo, despite continued pressure from gill netters: "It is surprising that there are any sierra left at all. Hard to say how long they will hold up."
Good numbers of yellowfin tuna to well over 100 pounds continued to hold on the Gordo Banks, although they were still line shy: "There are significant numbers of the tuna schooling on the banks, with the majority in the 70 to 100-pound class. But most people were lucky to land one. Fluorocarbon leaders are still proving to be very affective and much patience is necessary."
SAN JOSE DEL CABO, MEXICO: At Victor's Fleet, Luis Duhart said clients from mainland Mexico were enjoying action of dorado, and pangas were fishing close to shore for pargo and sierra. Local water temperatures to 74.5 degrees were found, and many whales were sighted close to the beach.
SAN JOSE DEL CABO, MEXICO: Paul Roos reported that two local pangas landed marlin last week, using mackerel baits which are readily available, and the whales were present in numbers. "If you want to go whale watching, this is the time," Roos said. "They are all over the Gorda Banks. Yesterday a mother and her calf put on a show of tail slapping and breaching."
EAST CAPE FISHING REPORTS
ALL ARTICLES, REPORTS AND FISHING INFORMATION FOR EAST CAPE
EAST CAPE, MEXICO: Gary Barnes-Webb of Rancho Leonero reported local weather as occasionally windy and near 80 degrees, with water temperatures holding steady at 72 to 73 degrees.
"Another excellent week, as striped marlin, yellowfin tuna and dorado continue to bite aggressively," Barnes-Webb said. "Striped marlin continue to bite throughout the bay, with the best results coming from presenting live mackerel to tailing fish. All boats are taking limits of dorado, with fish to 50 pounds common, spread from 1 to 5 miles offshore, taking any color trolled lures." Earlier in the week yellowfin tuna to about 40 pounds were biting north off Punta Pescadero, and inshore action continued generally slow, on mostly sierra.
EAST CAPE, MEXICO: Chris Moyers of East Cape Smoke House had some fish counts for the year 2002, for 9,591 boats chartered from combined fleets including the Van Wormer resorts of Palmas de Cortez, Playa del Sol, and Punta Colorada, with a season's total catch including released fish of: 466 blue marlin, 4,339 striped marlin, 8 black marlin, 1,052 sailfish, 10,070 dorado, 9,358 yellowfin tuna, 143 pargo, 11 snapper, 143 wahoo, 158 amberjack, 34 yellowtail, 44 pompano, 153 cabrilla, 1,005 roosterfish, and 460 sierra.
EAST CAPE, MEXICO: At Rancho Buena Vista, Tami Moyeous reported 8 boats chartered with a catch including released fish of: 35 dorado, 14 yellowfin tuna, and an unusual winter sailfish. Moyeous said water temperatures were reported at 72 degrees: "Who says it's winter?? Apparently the fish don't know it."
EAST CAPE, MEXICO: Mark Rayor of Vista Sea Sport said Mexican weather forecasters were calling it the mildest February in 50 years. "Water is 73 degrees at depth, blue and clear," Rayor said of conditions at Cabo Pulmo. "This week we sighted whales, sharks, manta rays, huge grouper, diamond back sting rays, guitar rays, cownose rays, and giant dog tooth snapper. That's not to mention huge schools of bigeye jacks and clouds of grunts everywhere. It doesn't get any better than this."
EAST CAPE, MEXICO: Gary Graham said some locals were estimating that Thursday night's wind hit 50 m.p.h., but double-digit dorado hookups were routine for some boats going out on calm days. "The hot spot for the dorado is a few miles off the beach, from Punta Pescadero to Cardinal," Graham said. "Sierra continue to be the big news inshore and along the beach. Take your pick. Lighthouse, La Ribera, and Rancho Leonero are all producing phenomenal catches.
After the big wind, the beaches were "pretty thrashed," according to Graham: "It will be a day or two before things settle down. As of yesterday afternoon it was white caps as far as the eye could see." Inshore, pargo and cabrilla were slow.
EAST CAPE, MEXICO: Gary Thomas reported on good fishing but a difficult time getting the crew of a well-known East Cape hotel cruiser to release fish:
"Just returned today from the East Cape with my wife Peggy. Stayed 4 nights and fished off the cruiser the 18th and 19th.
"The 18th we caught 5 dorado. Also caught 5 tuna. We kept 1 small tuna and 1 small dorado. We asked that the rest be released, but the deckhand insisted on keeping the rest.
"The 19th we requested another boat but somehow wound up with the same boat and crew. We told the deckhand when we got on board that we wanted to release everything.
"By 11:30 we had 11 dorado. I don't think we had anything under 20 pounds. All of the 30-pound plus fish came on the same 10-inch bleeding mackerel lure. My wife Peggy also had a nice striper that they estimated at 170 to 180 pounds, taken on a live mackerel.
"Once again, the deckhand refused to release anything, including the marlin. My wife became quite upset when they killed the marlin. She got real upset when they hung the release flag.
"I told the skipper at that time that we were done. The skipper didn't seem to realize that we weren't keeping the fish. At that point he and the deckhand got into a heated argument that I couldn't understand.
"The skipper asked if we could troll bait on the way in while they cleaned the marlin. He said the hotel didn't like for them to kill the marlin. We caught 2 more dorado on bait on the way in, both released. Weather was in the mid-80s the entire time. Got windy Thursday night.
"A great trip overall. These guys should really practice a little more catch-and-release."
LA PAZ FISHING REPORTS
ALL ARTICLES, REPORTS AND FISHING INFORMATION FOR LA PAZ
LA PAZ, MEXICO: The office of Baja California Sur Governor Leonel Cota Montano announced Wednesday, Feb. 20, that state Coordinator of Tourism Bobby Van Wormer Jr. will immediately assume the newly-created office of Coordinator of International Relations.
Van Wormer's old job will be taken over by new state tourism coordinator, Maribel Collins.
Contacted in La Paz, Van Wormer said the new position was created as the result of greatly increased tourism from foreign countries other than the United States, especially after last year's international Asia Pacific Economic Cooperation (APEC) conference in Los Cabos. His new duties will include coordinating with tourism officials internationally.
Van Wormer, whose family operates three East Cape resorts, has been instrumental in recent fisheries conservation victories in Mexico, including the banning of gill nets at East Cape and the defeat of Shark Norma 029.
"But don't worry," Van Wormer said, referring to the close attention that he has paid to sport fishing and marine conservation matters while in his old office, "I want the readers of Western Outdoor News to know that I will still be available to assist sport fishing and conservation in any way. You can always depend on me."
Van Wormer also promised to attend the Long Beach Fred Hall Show this year, to reassure Baja Sur sport fishing interests of his continued support, and also to introduce new state Coordinator of Tourism Collins.
LA PAZ, MEXICO: Following meetings in Mexico City last week with the Hacienda, Mexico's equivalent of the I.R.S., Baja California Sur Governor Leonel Cota Montano announced in La Paz that he had reached an agreement that will apply future revenues from the sale of sport fishing licenses to the promotion of marine conservation.
The announcement touched off calls for a series of planning sessions to assure that the potential income of millions of dollars per year will be properly deposited into a fideicomismo trust fund established for that purpose, and that the private sector will be consulted in a coordinated campaign that will include the Navy, the environmental enforcement agency, Profepa, and the department of fisheries, Conapesca, as well as educational and promotional programs.
LA PAZ, MEXICO: Super warm water temperatures and freakishly good action on winter dorado were enjoyed by boats at La Paz last week. Mino Shiba of Mosquito Fleet said, "Excellent! Can't compare it to other years. Most people fishing now are having really good trips. We are getting dorados about 10 to 25 pounds, lots of pargos, and we even lost the first sailfish of the year!
"We don't think the water is going to get cold, maybe because of El Niño. But anyway, the fishing right now is incredible."
Shiba reported water temperatures out near Isla Cerralvo at a very warm 76 degrees, lots of dorado around Las Arenas, and yellowfin tuna being seen in all sizes. "The water's getting warm real fast," he said.
LA PAZ, MEXICO: At Tail Hunter International, Jonathan Roldan said, "The water is incredibly warm and blue. Even the sargasso is starting to build! Dorado in February. Not small fish, all legit 15 to 30 pounders! Mixed with yellowtail, pargo, cabrilla, sierra, and occasionally, a 50-pound tuna! El Nino?
"This is INCREDIBLE winter fishing. I have NEVER seen anything like this. Anywhere from 50 yards to 2 miles offshore, there's a zone of dorado east of Punta Perrico near Las Arenas that is kicking out 2 to 10 dorado per day for most of our pangas.
"Conditions are unbelievable as well. Water is blue. More like summer water than winter water and, although it is windy and more bumpy than we would like, if you stick your hand in the water, it's like dishwashing water! I dropped a thermometer in and got a reading of 79 degrees! Don't know how long this will last, but it's the most incredible winter fishing I have ever seen down here."
LORETO FISHING REPORTS
ALL ARTICLES, REPORTS AND FISHING INFORMATION FOR LORETO
LORETO, MEXICO: Arturo Susarrey of Arturo's Sportfishing said the Jim Hofheinz group went into catch-and-release mode while landing 187 yellowtail, plus cabrilla to 8 pounds, at the San Nicolas remote camp 30 miles north of town. "Tequila, beer, clams and lobster were the soul of the party, as well as good anecdotes and lots of fun!" Susarrey said. Locally, yellowtail to 18 pounds were caught at Isla Coronado and San Bruno, and Loreto weather was occasionally windy in the low-70s, with water temperatures between 60 and 70 degrees. Mackerel and sardina bait was available for purchase at the marina, or could be caught at the lighthouse on the east side of Isla Coronado, Susarrey said.
LORETO, MEXICO: Pam Bolles of Baja Big Fish Company said CONAPESCA inspectors turned unlicensed boats back from Isla Coronado last week, and visiting anglers should be sure to have all paperwork in order. Charter pangas are being required to also have insurance and safety equipment on board including life vests, VHF radio, emergency light, flare, signaling mirror, compass, first aid kit, and fire extinguisher.
"They boarded our boat last week and we conformed!" Bolles said. "Noncompliant boats will have 72 hours to comply."
LORETO, MEXICO: At Villas de Loreto, Wendy Wilchinsky reported excellent local fishing, and clients happy with full ice chests.
MULEGE FISHING REPORTS
ALL ARTICLES, REPORTS AND FISHING INFORMATION FOR MULEGE
MULEGE, MEXICO: Fly-in angler Ron Grant returned from the Hotel Serenidad saying the weather was in the low-80s and water temperatures in the mid-70s. "Not much fishing going on, as most people were just down to enjoy Baja," Grant said. "Those going fishing found a mixed bag. Lots of small yellowtail, but not many real keepers. The normal bottom fish filled the bags. Some larger yellowtail north to San Marcos Island and south to Punta Teresa, but few boats making the long trips, as it's hit or miss when you get there." Grant reported the hotel runway in good condition.
SAN FELIPE FISHING REPORTS
ALL ARTICLES, REPORTS AND FISHING INFORMATION FOR SAN FELIPE
SAN FELIPE, MEXICO: At San Felipe, Catalina Meders of the Title Company Bookstore overlooking the bay said the weather was highly variable in the northern Cortez last week, with wind, rain, sun, clear weather, and "flat-out HOT, with each system lasting only a few hours or less." Meders said the town's big news last week was the preparation for Carnival, March 27 to April 2, and the changing of stop sign locations that had everyone confused: "They have not only put them in places where they never were before, but also removed them from places they have always been. The result has been quite dramatic, with much of San Felipe's driving population in a regular tizzy of sudden stops or dithering hesitations. People who are used to certain 'ALTO' signs end up doing a sort of half-stop-half-creep-forward, while those of us used to coasting down a particular hill just can't quite 'GROK' that we are required to stamp on the brakes at a place that feels entirely wrong. There is much impatient gesturing of hands, and the morning air is strident with the sound of screeching brakes."
MAZATLAN FISHING REPORTS
ALL ARTICLES, REPORTS AND FISHING INFORMATION FOR MAZATLAN
MAZATLAN, MEXICO: Larry Edwards of Cortez Yacht Charters said Aries Fleet out of Marina el Cid had a catch including released fish of: 21 striped marlin, 5 sailfish, 79 dorado, and 221 yellowfin tuna. About 50 percent of boats fishing caught marlin, Edwards said, and the dorado were large, in the 40 to 55-pound class. Mazatlan weather was occasionally windy in the low-80s, with choppy seas and water temperatures in the mid-70s.
The best fishing area was 18 to 30 miles out, on headings from 180 to 280 degrees, Edwards said.
MEXICO COASTAL FISHING REPORTS
ALL ARTICLES, REPORTS AND FISHING INFORMATION FOR MEXICO COASTAL AREAS
MANZANLLO, MEXICO: Chris Barger returned from a trip where he observed heavy concentrations of near-shore longlines: "Here in Manzanillo, if there is a tourney or it's a weekend you don't see the longliners. But when the tourists are not around, you can barely troll around the 30 to 40 longlines draped across the ocean from 2 miles to 20 miles off shore, all of these lines baited with live bait.
"These longlines specifically target dorado and sails. My dad fishes his boat with a marinero who knows the longliners so we are always pulling up next to them. It is sad to see a boat full of 50 dorado and 10 sails when you have been trolling for 5 hours without a strike!
"The Mexicans take a live-and-let-live attitude and longline fisherman don't appear to be regulated. I don't want to start a war with the longliners. I just worry that when it becomes my turn to retire and fish my days out in beautiful waters, the fish will be gone.
"The attitude of the sport fisherman here is not much better. Nobody releases fish."
IXTAPA ZIHUATANEJO FISHING REPORTS
ALL ARTICLES, REPORTS AND FISHING INFORMATION FOR IXTAPA ZIHUATANEJO
IXTAPA ZIHUATANEJO, MEXICO: Local Guide Ed Kunze said the 78-degree blue water moved out to about 12 miles from shore and sailfish counts were down to about 1 to 2 fish per day, but yellowfin tuna were present in big numbers last week.
"Tuna are the good news," Kunze said. "They are here in tonnage. It is almost impossible to travel a couple of miles and not see breaking fish or birds crashing on bait.
"The bad news is they are chasing and feeding on very small flying fish that are no longer than 2 inches. Nobody has baits small enough. Even 3-inch hoochies are being shunned.
"The only people really getting in on the fun are the fly fishers. Using a 2-inch blue, white and silver Deceiver, the 20-pound tuna are a lot of fun with a 12WT to 14WT rod. That is until a 120-pound fish takes the fly."
Kunze said some boats are getting 3 or 4 sailfish despite the slowdown, and some 25 to 35-pound dorado are also in the mix.
IXTAPA ZIHUATANEJO, MEXICO: Paul Phillips of the Fintastic Total Tag & Release Tournament said a couple of marlin over 250 pounds were being tagged daily, and there's every possibility of a 200-pound plus tuna being caught.
IXTAPA ZIHUATANEJO, MEXICO: Stan Lushinsky of Ixtapa Sportfishing Charters said the local bait supply was slightly down, and boats were going about 24 miles to target sailfish. The top tuna boat last week was the Llamarada with Capt. Chico, which found 20 yellowfins to 50 pounds in 2 days for Tom and Cynthia Stanek of Michigan.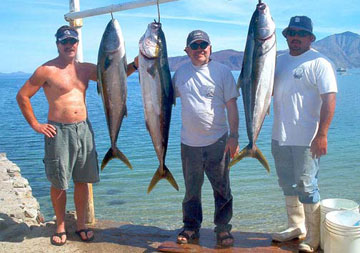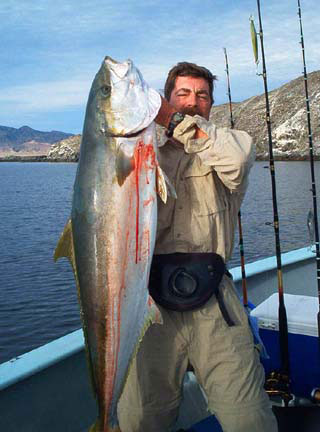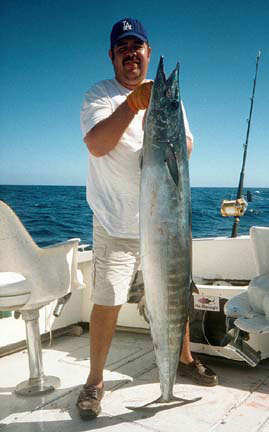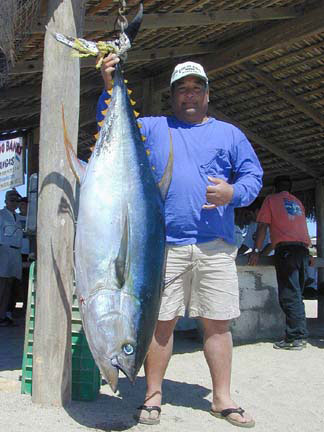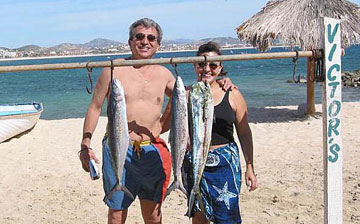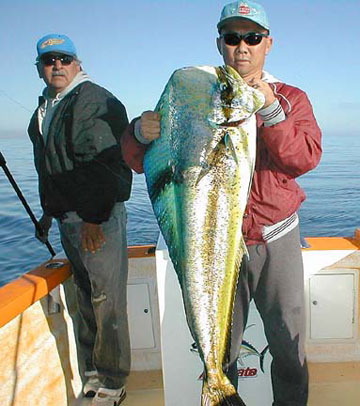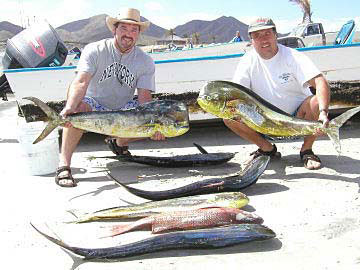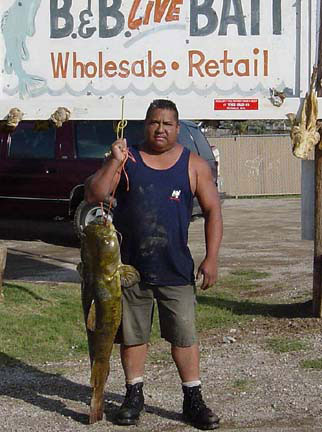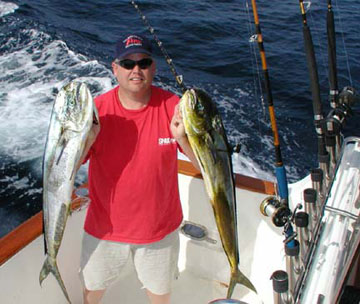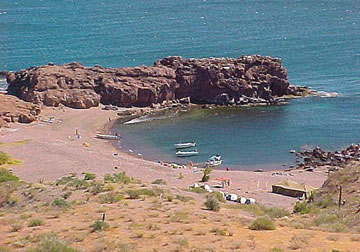 Baja coastal fishing reports and articles.
Ensenada fishing reports and articles.
Puerto Santo Tomas fishing reports and articles.
Erendira fishing reports and articles.
San Quintin fishing reports and articles.
Magdalena Bay fishing reports and articles.
Cabo San Lucas fishing reports and articles.
San Jose del Cabo (Los Cabos) fishing reports and articles.
East Cape fishing reports and articles.
La Paz fishing reports and articles.
Loreto fishing reports and articles.
Mulege fishing reports and articles.
Santa Rosalia fishing reports and articles.
Bahia de los Angeles (L.A. Bay) fishing reports and articles.
San Felipe fishing reports and articles.
Rocky Point (Puerto Penasco) fishing reports and articles.
San Carlos (Sonora) fishing reports and articles .
Mazatlan fishing reports and articles .
Puerto Vallarta fishing reports and articles.
Ixtapa Zihuatanejo fishing reports and articles.
Huatulco fishing reports and articles.
Cancun fishing reports and articles.
Mexico coastal fishing reports and articles.
Mexico Fishing Home Page < Mexico Fishing News Archives < Fishing Report