"The live bait situation is decent, with plenty of mackerel to go around, but not many sardines," Moyers said. "The striper bite remains marginal, the dorado bite remains decent, and the tuna bite went off! Our smokers are full, and the natives, both local and foreign, seem to be subsisting on a regular diet of sashimi! Just a great week of tuna fishing." Moyers said some tuna over 50 pounds were coming in from areas 15 to 30 miles off Punta Arena and Los Frailes, and straight out from Los Barriles.
EAST CAPE, MEXICO: At Rancho Leonero, Gary Barnes-Webb reported stiff north winds by the weekend, with variable water temperatures of 68 to 73 degrees. "The inside action was particularly phenomenal," Barnes-Webb said, with big pargo and cabrilla, yellowtail to 60 pounds, and tons of roosterfish." Yellowfin tuna of 80 to 100 pounds were taken all week under porpoise, 15 to 20 miles off the lighthouse, he said, and larger roosterfish of 20 to 40 pounds were being taken early, from Rancho Leonero south to the Punta Arena lighthouse. Larger yellowtail were active from Rancho Leonero to La Ribera, with most fish taken on live mackerel.
EAST CAPE, MEXICO: Gary Graham of Baja On The Fly said fly angler Eric Genz-Mould of Bothell, WA caught a 65-pound yellowfin tuna, plus jacks to 15 pounds, skipjack, and dorado to 20 pounds. Another group led by Pudge Klienkauf of Anchorage fished in windy conditions for dorado and multiple marlin hookups. "It's not exactly what you'd call wide-open," Graham said, "but not bad either." Graham added that sardinas were scarce, and that was a factor for fly anglers: "There seem to be more roosters and jacks than normal for this time of the year, but without bait for chum it's tough to get the shots. We did finally find a few schools of sardina between La Ribera and Punta Colorada and as you would expect, the jacks, roosters and dorado had found them as well. It was very good fishing as long as it lasted."
EAST CAPE, MEXICO: At Cabo Pulmo, Pepe Murrieta of Pepe's Dive Service reported heavy sea life over the reef, with visibility at 100 feet, and water temperatures of 75 degrees on the surface and 72 degrees at depth. Mark Rayor of Vista Sea Sport reported less favorable conditions at 70 degrees and "a little off-color," but said, "sea life is incredible. On one dive yesterday, we saw a turtle, 10 lobster, huge sting rays, a bat ray, giant grouper, and yellow and red snapper, plus clouds of reef fish."
In other mainland Mexico and Baja fishing action this week:
ENSENADA FISHING REPORTS
ALL ARTICLES, REPORTS AND FISHING INFORMATION FOR ENSENADA
ENSENADA, MEXICO: Ivan Villarino of Vonny's Fleet said bottom fishing at the tip of Punta Banda continued good into the weekend for rockfish and lingcod. Ensenada weather was warm and sunny, with mild breezes, and water temperatures of about 61 degrees.
ENSENADA, MEXICO: At Lily Fleet, Sammy Susarrey reported several days of good fishing at Punta Santo Tomas for larger lingcod on live bait, yo-yo'ed jigs, and Scampis. The fishing at Santo Tomas was 120 feet deep in 58.9-degree water. North of Todos Santos, some boats did well on barracuda and a few yellowtail. Fishing at Punta Banda Bank was slow.
PUERTO SANTO TOMAS FISHING REPORTS
ALL ARTICLES, REPORTS AND FISHING INFORMATION FOR PUERTO SANTO TOMAS
PUERTO SANTO TOMAS, MEXICO: Sam Saenz of Puerto Santo Tomas Resort said the weather and fishing continued to be excellent, although few people were enjoying it. "Calm seas and unexpected hot weather," Saenz said. "This is unusual for this region, where heavy breezes blow by and keep the place cool. The mountains are green and the wild flowers are blooming everywhere."
Saenz said anglers Alex Kim and Mr. and Mrs. Danny Wang of Los Angeles fished over the weekend for full limits of large lingcod, rockfish, and whitefish, just north of the Soledad Bay Reef. The largest fish caught were a 17-pound lingcod and a 13-pound halibut, Saenz said.
SAN QUINTIN FISHING REPORTS
ALL ARTICLES, REPORTS AND FISHING INFORMATION FOR SAN QUINTIN
SAN QUINTIN, MEXICO: Pete Hillis of Pedro's Pangas said the weather was excellent, with warming temperatures. "Sadly, though, we still have not had yellowtail in great numbers," Hillis said. "but those who did go out still had plenty to bring home. Everyone is having the greatest time bringing in some of the largest bottom fish we have seen in a while."
MAGDALENA BAY FISHING REPORTS
ALL ARTICLES, REPORTS AND FISHING INFORMATION FOR MAGDALENA BAY
MAGDALENA BAY, MEXICO: Gary Graham of Baja On The Fly reported San Carlos weather in the low-70s, with local water temperatures of 65 to 70 degrees. "Pretty slow this week, primarily because of a lack of anglers," Graham said. Some fish, including corvina, were caught in the mangroves at Devil's Curve and the Los Barriles Estero. The best bet for snook was at the south end of the bay, Graham said.
CABO SAN LUCAS FISHING REPORTS
ALL ARTICLES, REPORTS AND FISHING INFORMATION FOR CABO SAN LUCAS
CABO SAN LUCAS, MEXICO: Fishing action was slow last week, except for a steady pick on yellowfin tuna and inshore sierra, as marlin retreated up the Cortez side.
CABO SAN LUCAS, MEXICO: Larry Edwards of Cortez Yacht Charters said Gaviota Fleet had a catch including released fish of: 1 striped marlin, 12 dorado, 6 squid, 8 skipjack, and 41 yellowfin tuna. "The billfish bite has all but collapsed for Cabo," Edwards said. "Most of the boats are scouting for fish daily, but as the week progressed, many of the boats had returned to the Pacific side where there was some hope of finding the yellowfin tuna and a scattering of dorado."
CABO SAN LUCAS, MEXICO: At Pisces Fleet, Tracy Ehrenberg said just 10 percent of boats chartered caught marlin, although 84 percent scored on all species combined. At midweek, the bite of good-sized dorado and yellowfin tuna was picking up, Ehrenberg said: "We started seeing catches of dorado up to 50 pounds, with some boats getting up to 6 in a day. The yellowfin tuna catches were pretty good too, with some fish taken up to 80 pounds, though the average weight was closer to 15 to 30 pounds. The tuna were found in diverse locations, though the better catches were on the Pacific, with every fourth boat getting 1 to 3 fish."
Following the rare albacore catch of the previous week, Ehrenberg said the Rebecca caught another specimen last week, a 23 pounder, 6 miles off Punta Gorda. Cabo weather was generally clear and sunny, with moderate winds, and water temperatures ranging from 66 to 72 degrees.
CABO SAN LUCAS, MEXICO: Picante Fleet reported on 7 boats fishing Thursday with a catch including released fish of: 2 striped marlin, 8 dorado, and 12 yellowfin tuna.
CABO SAN LUCAS, MEXICO: Solmar Fleet also reported albacore, caught on El Sheriff with Capt. Julio and anglers Charlie Christy and his brothers Dan and Dale, of Nevada.
"We stayed at Playa Grande Resort," Christy reported. "The marlin fishing just died, but we were there for tuna and dorado. We left the harbor and went south out of Cabo about 15 miles, and when the water turned from green to blue, we turned west and started to troll that break line. In about 10 minutes, we had triple hookups, first one broke off and I landed a 33-pound albacore and brother Dale landed a 25-pound albacore. Solmar said it was the first albacore caught in the area in 19 years. We turned around and headed east along the break line and hooked three dorado to 30 pounds. We also hooked and landed a 70-pound yellowfin with everyone helping and Dale finally bringing it to gaff."
Other tuna catches reported by Solmar Fleet included fish of 130, 150, 155, and 160 pounds. Overall, Solmar Fleet reported a catch including released fish of: 5 striped marlin, 26 dorado, 38 yellowfin tuna, El Sherrif's albacore, 87 skipjack, 188 sierra, and 2 mako shark.
CABO SAN LUCAS, MEXICO: At Fly Hooker Sportfishing, Capt. George Landrum said Cabo daytime highs reached the mid-90s, and water temperatures were about 67 to 69 degrees on the Pacific side, and about 71 to 72 degrees on the Cortez side. A plume of cold water running out to about 12 miles held temperatures as low as 65 to 67 degrees.
Over the weekend, Landrum said, "The striped marlin are starting to show up again, and a few boats were flying 2 flags." Landrum said the best tuna bite was 25 to 40 miles out, with fish of 40 to 60 pounds. Most boats were getting at least one dorado in the 30 to 40-pound class, and inshore, the sierra bite continued good on fish in the 5 to 8-pound range. Yellowtail and some good-sized yellowfin tuna were caught off the arch in water about 200 feet deep, and bottom fishing was producing snappers and groupers in the 8 to 15-pound class.
CABO SAN LUCAS, MEXICO: About 200 other fleet and private boats reported a combined catch including released fish of about: 18 marlin, 61 dorado, 420 sierra, 88 yellowfin tuna, and 155 skipjack.
CABO SAN LUCAS, MEXICO: The International Game Fish Association announced that the 2003 Rolex/IGFA Offshore Championship tournament will be held at Cabo San Lucas on May 11-17. The invitational tournament will bring 45 teams and 180 anglers to Baja, after a series of qualifying events held in other locations. All billfish will be released, and qualifying tuna, dorado, and wahoo will be weighed, with circle hooks mandatory.
SAN JOSE DEL CABO (LOS CABOS) FISHING REPORTS
ALL ARTICLES, REPORTS AND FISHING INFORMATION FOR SAN JOSE DEL CABO
SAN JOSE DEL CABO, MEXICO: Eric Brictson of Gordo Banks Pangas said San Jose del Cabo weather was close to 80 degrees, and water temperatures ranged to 70 degrees, with green water close to shore and blue water several miles out.
"Action ranged from incredibly slow to excellent," Brictson said. "The most common catch close to shore was sierra, and the main species offshore was yellowfin tuna."
Brictson said sardina bait was scarce and scattered, and anglers were using Rapalas and hoochies for 2 to 6-pound sierra near Punta Gorda and Red Hill.
Strong, cool currents and heavy concentrations of pelagic red crabs were making offshore fishing difficult. Cruisers did find good numbers of 50 to 150-pound yellowfin tuna, about 12 to 20 miles off Destiladeras and La Laguna, Brictson said, and some smaller fish were found by the panga fleet closer to shore. Beach anglers reported snook on sardinas and chrome lures at La Playita.
LA PAZ FISHING REPORTS
ALL ARTICLES, REPORTS AND FISHING INFORMATION FOR LA PAZ
LA PAZ, MEXICO: Jonathan Roldan of Tail Hunter International said last week's winds didn't knock out the fishing on the Las Arenas side: "That little 5-day blow that we had earlier in the week didn't last long. Our local bite was not hurt by the winds or the drop in ocean temps. By later in the week, things were back to normal. The dorado bite, mixed with scatterings of sierra, was the ticket.
"The dorado are still a nice grade of fish and unseasonably early! Nevertheless, we've still got cool-water fish breezing through. One day, the sierra were as thick as you could want. We've also had a few nice jags of holdover yellowtail. All fish have been taken on live or dead bait."
LA PAZ, MEXICO: Mino Shiba of Mosquito Fleet had clients with dorado limits and pargo perro to 40 pounds on the La Paz side with Capt. Lamberto. The fish were found at Isla Espiritu Santo with caballito baits, in water temperatures of 68 to 70 degrees, Shiba said.
LORETO FISHING REPORTS
ALL ARTICLES, REPORTS AND FISHING INFORMATION FOR LORETO
LORETO, MEXICO: On Sunday, the Hotel Oasis was again open for business and accepting reservations, after being closed for several weeks due to a labor strike. Bill Sumner reported that Ana at the hotel had confirmed the reopening on Friday, and he had made a reservation for yellowtail fishing. The hotel's direct-dial number: 011-52-613-135-0211.
Darryl Smith of the King Harbor Yacht Club and Fishing Fleet reported on a good trip with 12 anglers to fish for yellowtail and yellowfin tuna: "This year's trip was a great success. La Pinta Hotel picked up the slack when the Oasis was closed.
"Arturo's Sport Fishing provided the boats and we headed north for Isla Coronado.
"We made bait after scratching at it for longer than we wanted, then headed for Isla Carmen. The yellowtail were hitting the heavy test line with full force.
"I used an 8-ounce sinker and 10 feet of 50-pound leader with a 5/0 Owner circle hook, and counted to 3 after it hit the bottom, and bendo nearly dropped me to my knees.
"I think all 12 of us were broke off at least once on some hefty fish. I had the best luck, with my big fish at 35 pounds and the jackpot money going in my beer pocket. Senior Pescador 'Dick' gets the big fishing fleet salute for his 38 pounder.
"Monday, four of us went out with Jose Torres Sport Fishing in Juncalito, 15 miles south of Loreto.
"Manuel and Luis Torres (Jose's sons) guided us. We scratched at the bait until after 9 a.m. and had to scrub the chase for tuna to their near secret uncharted seamount 35 miles south. Instead we hit another hot spot south of Isla Monserrat and caught giant cabrilla over 20 pounds and big yellowtail.
"Tuesday found us out with Manuel and Luis again, running the 35 miles through fog, chop, then sun, followed by a mean north wind. The tuna were there and over 100 pounds. I only wish I had landed one. That day 3 other private boats were successful landing at least one each over the magic 100-pound size. They all said you had to be there shortly after sunrise! Guess we are going to have to give up the tequila and get up at 3!"
Smith reported water temperatures south of Isla Monserrat at 66.7 degrees, and on the tuna spot called Bajo Santo by Manuel Torres, he saw 67.2 degrees.
Ty Miller of El Fuerte Sportfishing said he's been finding yellowtail to over 40 pounds at the outer islands, plus broomtail grouper, and huachinango to 16 pounds.
"The yellowfin bite continues," Miller said. "Largest fish so far is 191 pounds! Average fish are in the 110-pound range."
About the locations of the bite that have been reported, Miller said, "The bite is farther outside. This spot for these yellowfin is something that a handful of us have known about for the last 20 some years. These fish are there year round. It's just a matter of wanting to go the distance to pull on them. This year they just happened to come in a little closer than normal and surprised some boats that were fishing for yellowtail."
Arturo Susarrey of Arturo's Sportfishing reported steady yellowtail action at Bajo Alfonso, between Islas Coronado and Carmen, with fish to 42 pounds.
Hugh Cobb of Oceanside's Pacific Coast Bait & Tackle said John Fitzpatrick of Vista and Steve Walters of Oceanside had a good trip with Alfredo's Sportfishing on yellowtail to 29 pounds, caught between Islas Coronado and Carmen, but closer to Carmen. "John says they had no trouble jigging up mackerel and caballitos for bait," Cobb reported.
At Alfredo's, Linda Ramirez said 2 clients caught yellowfin tuna last week, fishing just west of Isla Coronado.
Pam Bolles of Baja Big Fish Company, and Wendy Wilchynski of Villas de Loreto reported strong winds over the weekend. "The weather is ugly," Wilchyski said. "No fishing going on." Bolles said, "Going out there seems futile at best during the last four days. We've been sticking fairly close by for the fish. Hopefully it will stop tomorrow."
BAHIA DE LOS ANGELES (L.A. BAY) FISHING REPORTS
ALL ARTICLES, REPORTS AND FISHING INFORMATION FOR BAHIA DE LOS ANGELES
BAHIA DE LOS ANGELES, MEXICO: At Bahia de los Angeles' Camp Gecko, Abraham Vazquez said over the weekend, "Yea, the north wind is howling here. Looks like no fishing for a few days."
Vazquez said fishing has been fair, with a few yellowtail still around in the 15 to 20-pound range, mostly hitting blue-white iron on the surface or at mid-water. "The hot spot is still Guadalupe Reef," he said, "but the action is cooling down." Action was good on "endless" sandbass, spotted bay bass, and jawfish at the local islands.
L.A. Bay weather was in the high-80s, with water temperatures of 60 to 62 degrees. Gasoline at the village was 140 pesos for 5 gallons, and the hotel pump at Catavina was still in operation after reopening recently.
Vazquez also reported another kayaking accident last week, this one claiming the life of a college student from Missouri.
BAHIA DE LOS ANGELES, MEXICO: Raquel Duarte of Raquel & Larry's Beach Motel said no boats fished on Sunday: "We have strong north winds for the last few days. Pangas have not gone out."
SAN FELIPE FISHING REPORTS
ALL ARTICLES, REPORTS AND FISHING INFORMATION FOR SAN FELIPE
SAN FELIPE, MEXICO: With spring fast approaching, Mike Biedeback said he has a couple of spots left for his Midriff Islands charter trip on the San Felipe panga mothership, Erik. The trip leaves at peak season, June 28. Biedeback can be reached at 805-644-3074.
ROCKY POINT (PUERTO PENASCO) FISHING REPORTS
ALL ARTICLES, REPORTS AND FISHING INFORMATION FOR ROCKY POINT
ROCKY POINT (PUERTO PENASCO), MEXICO: Ric Felder of Glendale, AZ had a good trip out of Puerto Peñasco on his boat End of the Line, fishing 50 miles south of town for white seabass and red snapper "all day long," plus a 15-pound yellowtail, all on sardinas and mackerel. He also fished 20 miles west of town in 110 feet of water and caught a 93-pound gulf grouper on a live mackerel. Water temperatures were about 68 degrees, Felder said.
MAZATLAN FISHING REPORTS
ALL ARTICLES, REPORTS AND FISHING INFORMATION FOR MAZATLAN
MAZATLAN, MEXICO: Larry Edwards of Cortez Yacht Charters said Aries Fleet boats out of Marina el Cid had an offshore catch including released fish of: 6 striped marlin, 3 sailfish, 35 dorado, and 59 yellowfin tuna. Nora Alonso Rice of Aries Fleet said captains are seeing numerous broadbill swordfish, but they have not taken baits. Inshore, there was a good showing of roosterfish, jack crevalle, sierra, corvina, and red snapper. Mazatlan weather was in the low-80s, and the best fishing was 20 to 30 miles southwest of Marina el Cid.
IXTAPA ZIHUATANEJO FISHING REPORTS
ALL ARTICLES, REPORTS AND FISHING INFORMATION FOR IXTAPA ZIHUATANEJO
IXTAPA ZIHUATANEJO, MEXICO: Stan Lushinsky of Ixtapa Sportfishing Charters said the fishing all but shut down last week as inshore water temperatures dropped to 63 degrees. "Offshore, many boats are getting skunked as the blue water has moved offshore of the 30-mile mark," Lushinsky said. "Ample bait remains in the area, but the absence of any substantial number of predators is spooky and puzzling."
Paul Phillips of the Fintastic Total Tag & Release Tournament said, "The 'April Current' has struck in full force."
Local guide Ed Kunze said, "The fishing would have to be rated as poor. The 74-degree, off-colored water is still out at about the 20-mile mark, and the only boats getting any sailfish, marlin or tuna are traveling about 45 miles to the blue 80-degree water."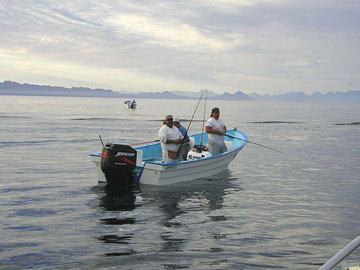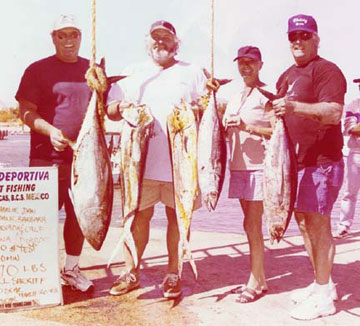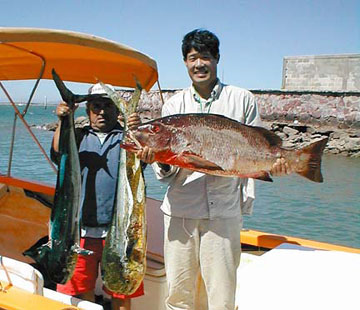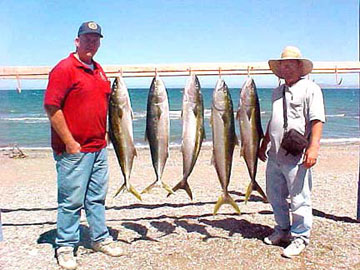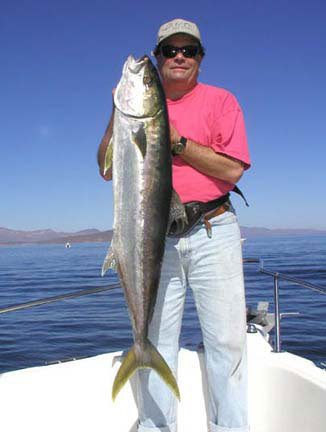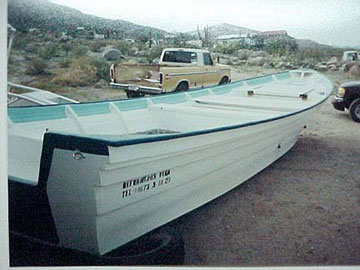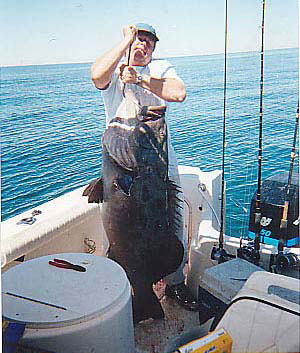 Baja coastal fishing reports and articles.
Ensenada fishing reports and articles.
Puerto Santo Tomas fishing reports and articles.
Erendira fishing reports and articles.
San Quintin fishing reports and articles.
Magdalena Bay fishing reports and articles.
Cabo San Lucas fishing reports and articles.
San Jose del Cabo (Los Cabos) fishing reports and articles.
East Cape fishing reports and articles.
La Paz fishing reports and articles.
Loreto fishing reports and articles.
Mulege fishing reports and articles.
Santa Rosalia fishing reports and articles.
Bahia de los Angeles (L.A. Bay) fishing reports and articles.
San Felipe fishing reports and articles.
Rocky Point (Puerto Penasco) fishing reports and articles.
San Carlos (Sonora) fishing reports and articles .
Mazatlan fishing reports and articles .
Puerto Vallarta fishing reports and articles.
Ixtapa Zihuatanejo fishing reports and articles.
Huatulco fishing reports and articles.
Cancun fishing reports and articles.
Mexico coastal fishing reports and articles.
Mexico Fishing Home Page < Mexico Fishing News Archives < Fishing Report