The sailfish are from 50-90 pounds. They are catching billfish while searching for dorado, so they are in various locations all around our area. We encourage the catch and release of billfish whenever possible. Yellowfin Tuna : No tuna reported in the last week. Offshore Yellowtail: None reported. It's just not yellowtail season anymore. Other Species: There are plenty of nice sized cabrilla over the deepwater reefs off the islands and points to our north, as well as some nice pargo. The cabrilla are biting on jigs of various colors. Try chrome, chrome/blue, white, white/blue, scrambled egg. They're also taking weighted live or dead bait.
Cabrilla are coming in from 5-20 pounds and up. Bait: You can readily buy bait off the marina and off of the beaches in front of the Hotels La Pinta and Oasis. Live bait is $1 each for live mackerel and caballitos. There are plenty of squid that you can catch before you head out to the fish. The squid are taking large squid jigs, or regular iron jigs of any color. Treble or single hook. I would suggest you buy some macks, catch some squid and have your trolling feathers handy for the day. Inshore Fishing: The light tackle inshore bite is very good right now but most of the anglers attention has not been focused on it. The East-facing marina breakwall that holds a wide variety of species.
In other mainland Mexico and Baja fishing action this week:
MAGDALENA BAY FISHING REPORTS
ALL ARTICLES, REPORTS AND FISHING INFORMATION FOR MAGDALENA BAY
MAGDALENA BAY, MEXICO: SAN CARLOS, Saturday, June 17, 2000, Gary Graham, Baja On The Fly. Weather: 78-degree high during the day dipping to the low-60's with some breezes in the afternoon. Water temperature: 72 in the mangroves and 66 offshore. Striped Marlin: None reported. Dorado: Shark buoys continue to produce the best action. Tuna: None reported. Sierra: Good catches continue near the Magdalena Bay entrada (entrance.) Corvina: Fair catches reported. Snook: Several smaller fish caught in the estero (estuary) south of Puerto San Carlos Yellowtail: Still seeing schools breezing on the surface a few miles offshore. Comments: Cloudy conditions and choppy seas because of Tropical Depression Bud. Inside the bay, the fishing was slow.
CABO SAN LUCAS FISHING REPORTS
ALL ARTICLES, REPORTS AND FISHING INFORMATION FOR CABO SAN LUCAS
CABO SAN LUCAS, MEXICO: CABO SAN LUCAS, June 14, 2000, Tracy Ehrenberg, Pisces Fleet. WEATHER: Seas on the choppy side, big swells on Thursday, when the port was closed. Rain on Friday, Saturday & on Sunday. Skies partly cloudy, air temperatures cool for this time of year. AVERAGE WATER TEMP: 77 F. LOCATION: Cortez, Chileno, 95 spot, Palmilla, Punta Gorda. BEST LURES: Live bait, dorado colors. BILLFISH: We had a steady week here in Cabo, with not too much to complain about, except the weather, which caused the port to be closed on Thursday, as tropical storm Bud, approached our coast - as it drew closer it was downgraded to a tropical depression, which being almost stationary, caused light rains for three and a half days; much appreciated by the locals, but not by the tourists. Overall we had a good week, with close to ninety percent of our boats catching fish. We did not see the same kind of catches, as last week, where many boats achieved three striped marlin in a day, but there were still several getting these kinds of numbers, such as "Rebecca", for Robert Sturges, from Florida, who released three on June 9th. Al Fuchs, from Everett, Wa., enjoyed his trip with Pisces. He totaled four striped marlin released and five large dorado. Basically the catches right now are one to two striped marlin per boat, along with one or two dorado. Fishing is spread out, but all on the Sea of Cortez side of Cabo San Lucas ranging from the 95 spot, Chileno areas up beyond Gordo. Pisces anglers caught and released a total of thirty-four striped marlin this week. Weights are from 120 to 180 pounds. OTHER SPECIES: Dorado are not plentiful, but they are of a good size - 25 to 60 pounds, mostly picked up when trolling for marlin - one per boat average, so if you got more you were lucky. Some yellowfin tuna here and there, but small at a 10 to 15 lbs. Close in bonita were found and proved to be fun on light tackle - boats that went for these average 6-7. Still some nice roosters around and sizeable yellowtail and jack crevalle .
EAST CAPE FISHING REPORTS
ALL ARTICLES, REPORTS AND FISHING INFORMATION FOR EAST CAPE
EAST CAPE, MEXICO: BUENA VISTA, Saturday, June 17, 2000, Gary Graham, Baja On The Fly. Weather: High 89 with a low of 64; Humidity = 84%. Overcast skies with slight rain and windy in the afternoon. The fringes of Tropical Depression Bud brought with it choppy seas and windy conditions. Hopefully, things will be back to normal in the next few days. Water Temperature: 74.
Striped Marlin: Few reported. Blue Marlin: Only a few caught this period. Sailfish: Several reported. Yellowfin Tuna: Slowed down from last period. Dordao: Fair catches of larger fish. Roosterfish: A few smaller fish in front of hotels. Jack Crevalle: Large schools feeding on sardinia along the shore with several fish well over 30 pounds. Barrilete: Excellent catches in front of La Rivera. Pargo and Cabrilla: A few smaller fish caught along shore from Punta Pescadero to Punta Colorado. Offshore: Off-color water and cold temperatures have caused the fish to move further out. Inshore: The bite dropped with the effects of Tropical Depression Bud. Beach: Punta Arena is the place to be. On the days the wind doesn't blow, the fishing is spectacular for large roosters and jacks. Comments: Daniel Vapnek , from Santa Barbara, Calif., caught several nice African pompano from the pontoon boat on Thurs. Nice going to Bert Server on his first trip to Baja with Mike Croft's group. He caught his first rooster and dorado and topped it off with a marlin on a 12-weight rod! Croft managed to land a monster jack crevalle in just over an hour. The boat captain estimated the weight to be 40 pounds. It would have been a new world record, but Mike chose to let the fish go. Look for me on the beach -- Gary
EAST CAPE, MEXICO: RANCHO LEONERO, Saturday, June 17, 2000, Roy Baldwin. Weather: Typical summer weather, with daytime highs near 90, evening lows about 70. Calm mornings and light afternoon breezes, with blustery conditions at week's end. Water Temperature: Variable from 80 to 83. Continued great fishing, with striped marlin, yellowfin, dorado, and roosterfish all active, with lots of bait in the water continuing to hold the gamefish in the area. The striped marlin bite has moved farther outside, about 10 to 20 miles offshore, from La Ribera to Los Frailes, with Leonero anglers averaging over 1 striper per boat this week, taking almost exclusively trolled lures, with blue/white working best at the beginning of the week and orange/white producing best at week's end. Big bull dorado from 40 to 55 pounds were located outside, from 10 to 20 miles out, from Leonero to Cabo Pulmo, mostly on live caballitos and blue/white marlin lures. The yellowfin bite has returned, with limits of fish from 20 to 40 pounds taking exclusively live sardinas at the tuna hole off Cabo Pulmo. The roosterfish bite continues, with fish from 10 to 40 pounds mixed in with jacks and pompano, from La Ribera to Las Baracas, taking live mullet, caballitos and sardinas, with shore fishermen continuing to take roosters and jacks during the evening hours. John Nelson, Dave Hilti and Bill Arnold were the winners of the Tahoe Fish & Hunt Club Tournament at Leonero this week, while fishing 2 days on a Leonero cruiser, released 3 striped marlin, took 4 dorado to 57 pounds, and a 25-pound yellowfin. The tournament also donated $500 to the La Ribera Health Clinic.
EAST CAPE, MEXICO: BUENA VISTA, June 11, 2000, Axel Valdez, Hotel Buenavista Beach Resort. Boats out: 125. Weather: High 80s-mid 90s. Water Temperature: 73 - 79. During midweek the water temperature dropped dramatically to close to 70 degrees, and in the late week the water started to return to normal. Catch Totals: Striped Marlin 52 (48 released); Sailfish 3 (all released); Dorado 110 (9 released); Shark 1 (released); Tuna 226 (7 released); Roosterfish 47 (all released); Amberjack 9 (3 released); Trumpet fish 4 (all released); Skip Jack 103 (93 released); Bass/Grouper 10 (6 released); Jack Crevalle 34 (16 released); Red Snappe r 25 (7 released); Needlefish 8 (all released); Pompano 2 (0 released); Triggerfish 1 (0 released); Sierra 4 (2 released). Fishing Spots and Distance: We are normally fishing from in front of the resort (about 25-35 miles) all the way down to Cabo Pulmo (20-40 miles). Some boats did go north, close to the 88 fathom spot, with mixed results. Successful lures: Chivato (orange/yellow), Purpuras (purple/black), green/black and they are also trying the petrolero (black/orange). Bait Used: Sardine for the dorado, tuna and inshore fishing. The live bait for the billfish still the same, barracuta, radadillo, jurelito. Because of the winds this week, there was a shortage of live bait for two days. It came back to normal after the wind died down. Highlights: This week we had our first annual Los Chinos East Cape Fishing Tournament with great success. Fishing the first day was a little hard due to the wind, but the second day the fishing was a lot better and all the boats caught fish. Overall the tournament accomplished its goal, to get together with friends and to fish for fun. Even with the two days of wind and the water temperature drop, fishing all around was good. We had a day with 106 tuna, days averaging almost a marlin per boat and the first wahoo of the season. Excellent size dorados and a lot of inshore fish.
EAST CAPE, MEXICO: Axel Valdez' report on the Senorita Mexico beauty contest: "The famous "Señorita Mexico", or Miss Mexico, the beauty pageant sends its winner to compete in Miss World 2000. The first phase of this contest was the one we hosted. As you can imagine, the Hotel's staff worked very hard but was very much excited with the idea of hosting 32 beautiful girls, and that made the job less exhausting. "In Mexico this event consists on choosing the girl who will best represent our country in Miss World, but the decision relies not only on its pretty faces, but also in other phases of their personality and image. The first phase, which we witnessed, was the preliminary contest for the best and most original traditional gown. Each girl had to work very hard on designing the image of the typical dress of their state for what is known for, in which the textures, colors, and other typical features of their state outstand. Just to give you an idea, Miss Jalisco, state known for the Mariachi and Tequila, was wearing the gala Mariachi gown; Miss Yucatán, land where many of the Maya civilization ruins are, wore a gown that barely covered her body, representing the way the Mayas used to dress. The girl representing the state of Mexico, land of the Aztec civilization, wore a colorful gown with lots of feathers over her head, just as the Aztec princesses used to look. The jury's job, directed by the Hotel's manager, Esaul, was to decide what gown was best representing the state. Among the jury was our long time friend and Hotel customer, Tim Madden, who despite being from the U.S., did a great job. The winner of this first phase on typical gowns was, guess who? Miss Baja California Sur, who wore a gown covered with small crystal balls, which the color and the sound of it when she walked represented the color and the sound of the ocean. But that wasn't it. After she received the winner banner, given by Los Cabos' Mayor, Narciso Agundez, the girls changed their clothes to model cocktail dresses and afterwards, the swimsuit show! Now, their next step will be the big final, which will be held in a well known hotel in Cabo San Lucas . This event will be presented on national TV network, so for us it was a privilege to be chosen as one of the settings for it. I have to admit it was a hard week... However it was a great experience for us and even more for the customers who casually happened to be on vacation during those days.
LA PAZ FISHING REPORTS
ALL ARTICLES, REPORTS AND FISHING INFORMATION FOR LA PAZ
LA PAZ, MEXICO: LA PAZ, June 11, 2000, Jonathan Roldan's Adventure Services. Best news this past week has been the final emergence of some slugger dorado fishing between the islands. A few weeks ago, the weedlines started to build up, but then some unseasonal winds blew them all apart leaving us with nothing but patchwork sargasso paddies that couldn't hide a sardine. Occasionally, you could raise a mahi by patiently slow trolling a paddy and raising fish from deep, but more often than not, it was a waste of fuel and bait when other more cooperative species were waiting. Well, things seem to have finally turned around! For the La Paz boats working the weed patches or debris lines, the dorado have finally started to stack up and chew. Mini-cruisers and super pangas using combos of mackerel, caballitos and sardines are taking 3-8 dorado each with fish up to 30 pounds. Additionally, waters have started warming again and finally it seems like the tuna we've been seeing on the Bajo are finally kicking in although there's still far too many bonito and skippies for my taste. Still, if the topwater bite isn't shaking, we're still nailing some nice yellowtail and amberjack off the top of the plateau and billfish are on the surface although not all of them are willing to eat. On the Las Arenas side, that tuna roundup we had going seems to have tapered a bit. One day on. Next day off. However, pangas are still coming back with a great mixed bag of tuna, dorado, amberjack, pargo, cabrilla, and still the occasional wahoo and sierra . Also, still seeing a good number of sailfish popping up right in the middle of the tuna melee and willing to take
a sardine. I think about 2 or 3 sails are getting taken per day and happily most are getting released. Bait is still good on both sides, but be willing to pay for it so that you get out to the fishing grounds early. Also, although I recommend that a 30 pound class outfit should be fine for 90 percent of the fishing, at least bring one heavier rig as some of the tuna are still in the 80 to 100 pound class. You don't need the line capacity of a 50W, because we can always chase the fish down with the boat, but you definitely need something with a good set of drag washers! (626) 333-3355 (direct office phone); (626) 333-0115 (FAX); (323) 349-8111 (pager); (877) 310-7734 (toll free operator message pager); riplipboy@aol.com (e-mail)
SAN FELIPE FISHING REPORTS
ALL ARTICLES, REPORTS AND FISHING INFORMATION FOR SAN FELIPE
SAN FELIPE, MEXICO: MIDRIFF ISLANDS, June 16, 2000, Larry Burson, 6-day trip aboard the mothership, Captain Villegas. This trip was sponsored by Fire Lures and I was there to hand out the prizes and test the fishing, of course. It was a special limited load trip for 18 passengers at only 2 per panga and there was a bag of jigs, T-shirt, line, etc. for each person, plus daily raffle prizes. The grand prize was a Seeker Black Steel Jig Stick won by Chuck Burzumato of Mission Viejo. We had an excellent trip! The surface action on the Cabrilla was fantastic! It was like turning back the clock 20 years. If you toss a jig, or bait the big Cabrilla would attack it , causing a splash or boil as they jump on the bait. Your biggest problem was to keep the fish out of the rocks. Three guys from L.A. had the perfect formula, long sticks and light jigs, plus a love for casting. Dan Rodriguez and Eddy Callens from San Pedro with Dan Montgomery of Long Beach, teamed up to work the jigs, mainly Tady 45's, to make some outstanding scores on nice Cabrilla, keeping easy limits daily. Wherever we fished, we all scored high on Cabrilla. Some liked to just troll the Cabrilla Killers, while those who like to cast had a ball throwing the iron. Live bait was available, but the supply didn't last long with the ferocious appetite of the Cabrilla. Once we found a nice pocket of fish, casting the Cabrilla Killer proved quite effective to get the larger fish. Ken Schurman of San Clemente landed several Cabrilla over 12 lbs and a Golden (released) using this technique. The ship went directly to Salsipuedes, part of Isla San Lorenzo, then on to San Fransiscito. Then we moved to San Esteban and Isla La Guardia , working our way up to Puerto Refugio. The best spot for big Yellowtail was San Fransiscito where we found a surface bite on 25 to 40Lb fish, chasing bait. We followed the birds, casting jigs to get the fish. My best lures were Fire Iron #5, Dorado color and a Purple/Silver/Black, which nailed a 43 lb Grouper and a 38 lb Yellowtail late in the day. The yellowtail bite ended with 25-30 lb Squid hitting the jigs and taking charge of the area. The group put 70 Yellowtail on ice. As the Yellowtail bite slowed, Erik Schmid of Oceanside tossed out a white Tady 45 light and scored two White Seabass, checking in at 31 and 38 lbs. Tom and Scott Schmid of Vista weighed in 5 Yellowtail in the 35 lb class, all taken on jigs. The weather was good. Some wind came up, but we could always move to a protected area and never lost any fishing time. All brought back lot's of great eating fish. PH. (949) 496-0960, (800) 521-2281, FAX (949) 496-1384.
SAN FELIPE, MEXICO: MIDRIFF ISLANDS, June 16, 2000, Gustavo Velez, 6-day trip aboard Baja Sportfishing Inc.'s, mothership, Erik. Fished out of ANGEL/SOCORRO/VIBORA(SNAKE ISLAND)/LA BAY(BAHIA DE LOS ANGELES). Yellow tail was great at VIBORA. MIRALURES superb for squid(calimar) Fish Count: cabrilla 370; yellowtail, 205; pargo, 43; grouper, 9; black sea bass, 2; calimar(squid), 250; misc, 337.
SAN FELIPE, MEXICO: MIDRIFF ISLANDS, June 16, 2000, Bob Castellon, 6-day trip aboard Sea of Cortez Sportfishing's, mothership, Celia Angelina. 17 fishermen led by John Piazza of San Diego enjoyed excellent fishing the first 4 days of the trip. The last day the wind caught up with us. Elmer Piazza "84 years young" took a 42-pound yellowtail at Bay of L.A., then took a short breather, then proceeded to catch a 38-pounder. Way to go, Elmer! Released 3 grouper, 2 golden cabrilla and 88 assorted yellowtail and cabrilla. The air temperature was low 90s. Water temperature varied from 69 to 75 degrees. The hot fishing areas were San Lorenzo and San Esteban , and the big yellowtails were on the outside islands of Bay of L.A. Fish count for this trip ending June 15, 2000: 132 yellowtail to 42 pounds; 76 giant squid; full limits of cabrilla to 15 pounds; 15 pargo to 12 pounds; 3 dorado to 65 pounds; 129 miscellaneous.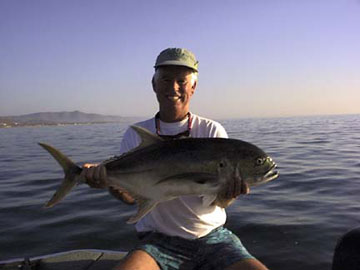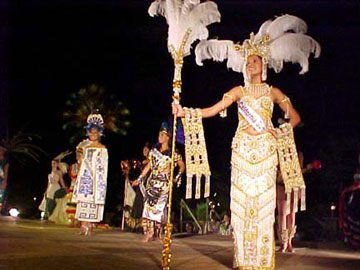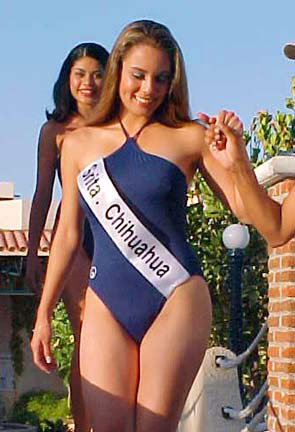 Baja coastal fishing reports and articles.
Ensenada fishing reports and articles.
Puerto Santo Tomas fishing reports and articles.
Erendira fishing reports and articles.
San Quintin fishing reports and articles.
Magdalena Bay fishing reports and articles.
Cabo San Lucas fishing reports and articles.
San Jose del Cabo (Los Cabos) fishing reports and articles.
East Cape fishing reports and articles.
La Paz fishing reports and articles.
Loreto fishing reports and articles.
Mulege fishing reports and articles.
Santa Rosalia fishing reports and articles.
Bahia de los Angeles (L.A. Bay) fishing reports and articles.
San Felipe fishing reports and articles.
Rocky Point (Puerto Penasco) fishing reports and articles.
San Carlos (Sonora) fishing reports and articles .
Mazatlan fishing reports and articles .
Puerto Vallarta fishing reports and articles.
Ixtapa Zihuatanejo fishing reports and articles.
Huatulco fishing reports and articles.
Cancun fishing reports and articles.
Mexico coastal fishing reports and articles.
Mexico Fishing Home Page < Mexico Fishing News Archives < Fishing Report